During our recent family visit to Boston while staying at the Taj Boston Hotel, it was cold and snowy outside so we figured it was a perfect time to visit the Boston Children's Museum with our 2-year-old daughter, Miss M! This museum was fun for our whole family. Every exhibit is interactive and fun for kids and adults.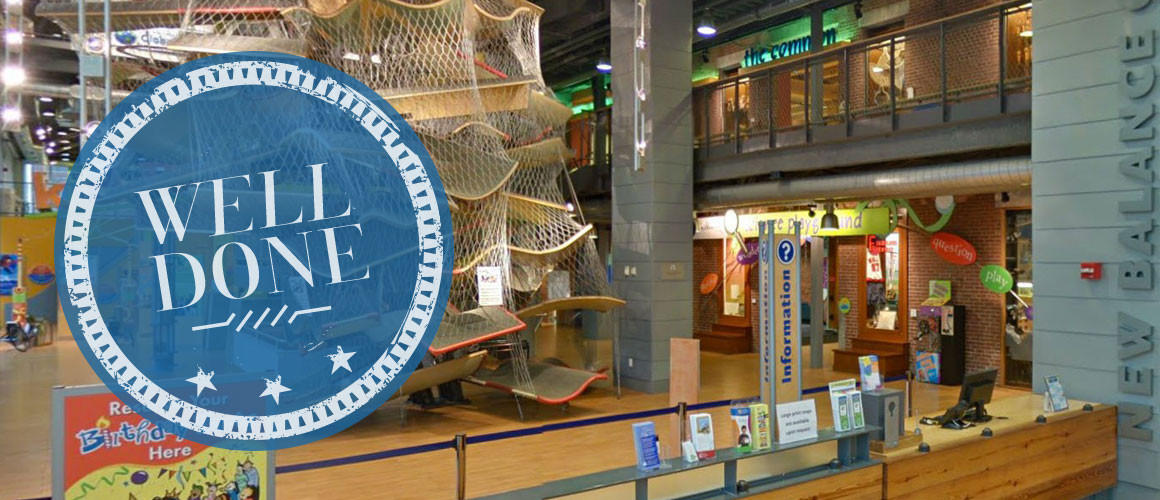 ---
Here is our top 10 Reasons the Boston Children's Museum is #Nottobemissed:
Bubbles! The bubble room exhibit was a fun room that had large barrels of soapy water and different objects to make bubbles with. It was hard to tear away Miss M from this one!
Raceways: Here, children played with golf balls to see how different obstacles would change the way a golf ball would land or fly through the air, teaching them physics and the laws of motion in a fun and innovative way.
The Common: In the common there were interactive light/shadow walls. One of Miss M's favorites was a simple flashlight that was on a track and moved closer or further away from an object making the object appear large or small through its shadow on the wall behind it.
Musical Squares: There was a huge version of musical squares (chairs) which we must have played at least ten times. Half way through Miss M got the hang of it and really fought us for the square when the music stopped.
Construction Zone: The construction zone had tubes to crawl through, beams to walk on and other jungle gym type structures.
Grocery Shopping: There was also a mini market where kids can go grocery shopping and ring themselves up.
Climbing: When you first enter the space there is a huge new balance climb that is a massive three story climbing structure. Next time we visit the Boston Children's Museum, Miss M will be old enough to climb and explore this activity. It looked like a lot of fun.
Great for kids of all ages: There were designated rooms for under three as well as activities for older kids.
Tips to replicate the fun at home: Every exhibit had a posting of ways you can do this at home and what your child is learning.
Perfect way to be active as a family indoors: It's a really warm and fun place to play when it's cold and Boston is covered with over 3 feet of snow outside!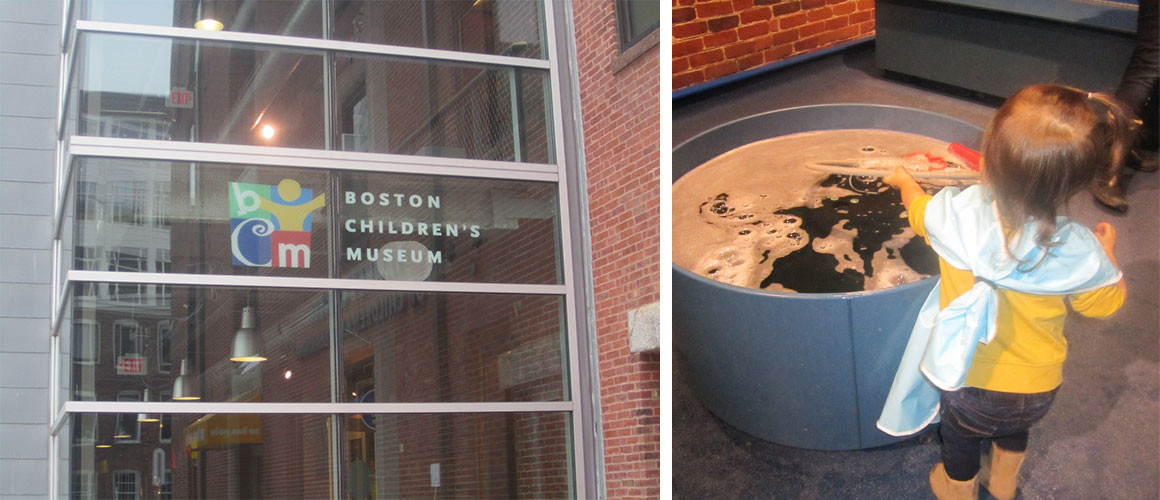 ---
We could have easily spent another day at this museum and would not have run out of things to do. Next time we are in Boston we are definitely visiting the Boston Children's Museum again!