Headed to LA with Kids?
If nothing else, go for the view which is spectacular.  Located in Brentwood, just a quick drive up the 405, from the Fairmont Miramar. The Getty Center is an impressive cultural institution sited regally high in the hills.  
Known for a spectacular collection of European painting and furnishings, drawings, sculpture, illuminated manuscripts, decorative arts, photography and more. The Getty Museum at the Getty Center is a worthwhile stop for novice or expert art lovers.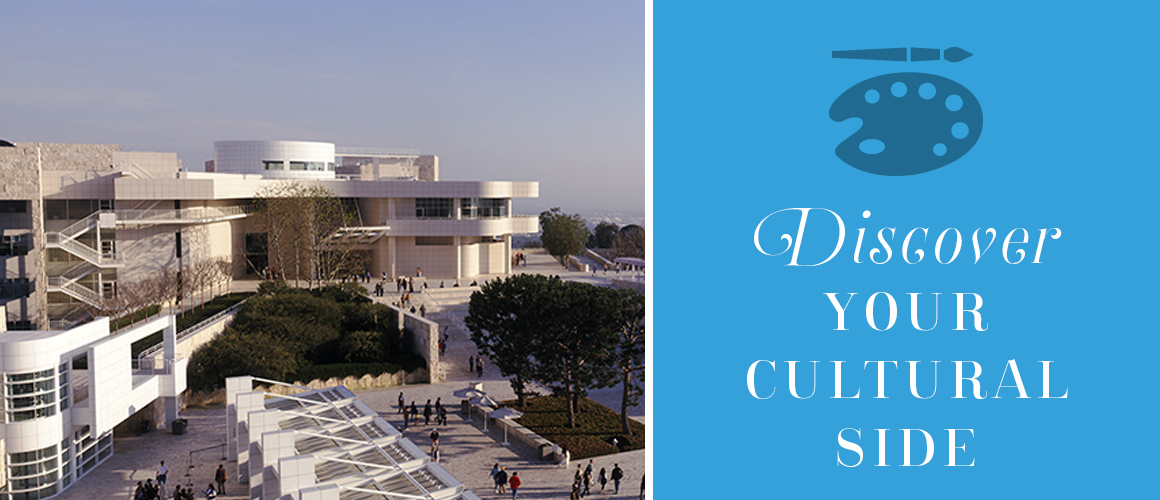 Parking is at the base of the hill.  You pay a fee to park and then ride a hovertrain funicular up to the Center and make a grand entrance there.  Once atop the hill there is no fee to enter the museum or gardens.  
Richard Meir's impressive architecture and Robert Irwin's landscape designs make a big impression.  The two famously disagreed about everything during construction.  Their mutual designs are really great to consider as part of any Getty Center visit.  
The galleries are well composed so you can study closely or stroll through them at any pace one wishes.  Children are most welcome here and when tiredness sets in make a stop in to the Getty Cafeteria for a really easy, good lunch with a view.  There is truly something for everyone here and a visit to The Getty is time well spent in LA.
Due to time constraints we had to choose between Disneyland and Universal Studios.  We opted for Universal Studios Hollywood as we were attracted to the idea of a studio tour.  We made a great choice.
Universal Studios offers a compelling 1 hour tram tour through the working studios that gave us a great sense of how movies are made.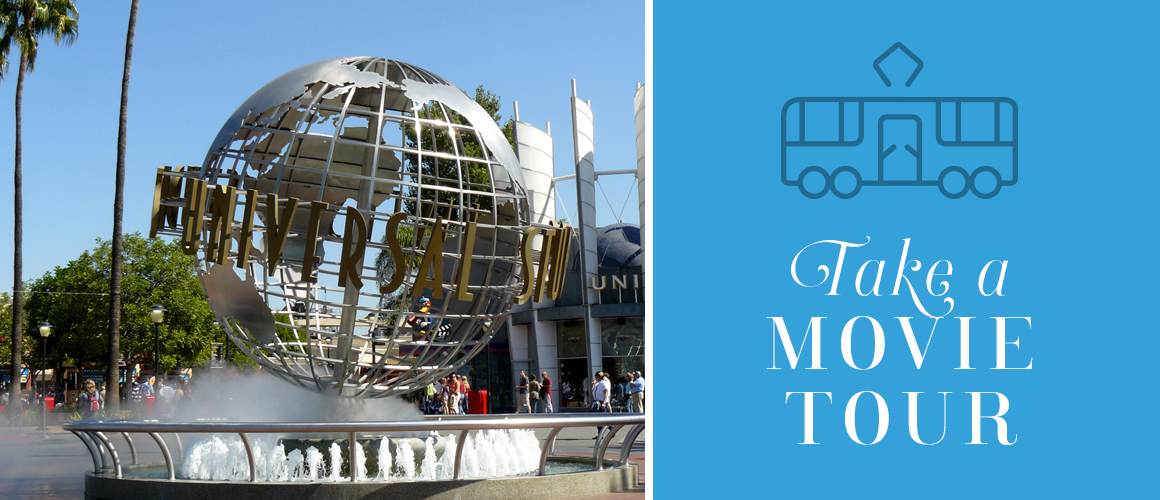 Universal Studios Hollywood is a compact park nestled high atop another hill (coming from Chicago it looked like a mountain to us) and visitors enter into a main area where many lands are ready to be explored and long escalators are engineered into the experience to make the most of a topographical challenge.  
We suggest arriving as the park opens and beeline for the Tram Tour before the line for it gets long.  Take the tour first so everyone gets a great sense of moviemaking.  
It's fun.  You see typical streets, sound-stages, the Bates Motel, Jaws (a.k.a Bruce – named after Steven Spielberg's lawyer), cars from famous movies and working sets that get operated as the tram drives through them to give visitors and full sense of the capabilities of the movie-makers.  The tour ends with a very aggressive ride through the set of The Fast and Furious which clued us in to the profound use of virtual reality for each attraction.  Wow, just, wow!  I won't say more as people should experience this for themselves and I don't want to spoil the surprises and fun.  
The park itself is home to a great Simpsons ride, Minions ride, Transformers ride, Jurassic park ride and so much more.  
Also appealing was a Waterworld show which was beyond impressive.  Think sea world crossed with a circus.  I'll not spoil the fun for future new visitors.  Let's just say I totally recommend people take a chance on Universal Studios and save Disneyland for another visit.  
What a fun combo!  The LaBrea Tar Pits are home to an active paleontological dig where investigators and scientists are gaining a clear understanding of the animal life that once roamed LA's environs prior to it becoming the entertainment capitol we know it to be today.  
The Tar Pits are naturally occurring outpourings of tar that crop up here and there in surprising ways.  There is a museum on the site but entering it is probably not needed as there are excellent didactic signs that guide visitors around the city park that encompasses the area which is actually a tidy city park.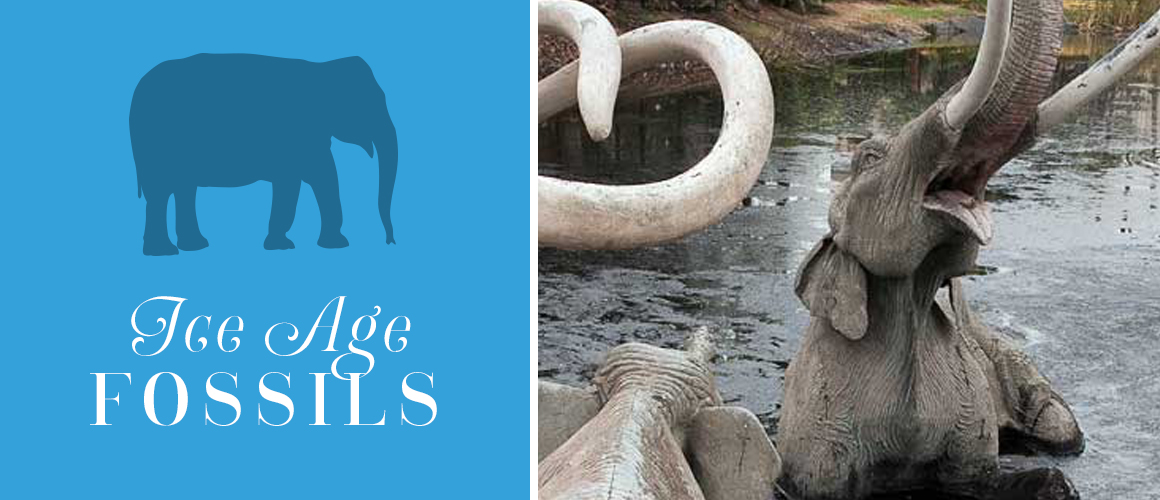 It's an easy walk and fascinatingly, the Tar Pits are adjacent to the Los Angeles County Museum of Art which is a massive, wonderful complex showing every kind of art for every kind of taste. Children and adults alike will enjoy a visit to LACMA as the installations are accessible and casual.  
The day we were there the complex was hopping with people from all over the world and LA.  It's a great place to visit and there was even art for tactile experience in their central plaza which our kids just loved.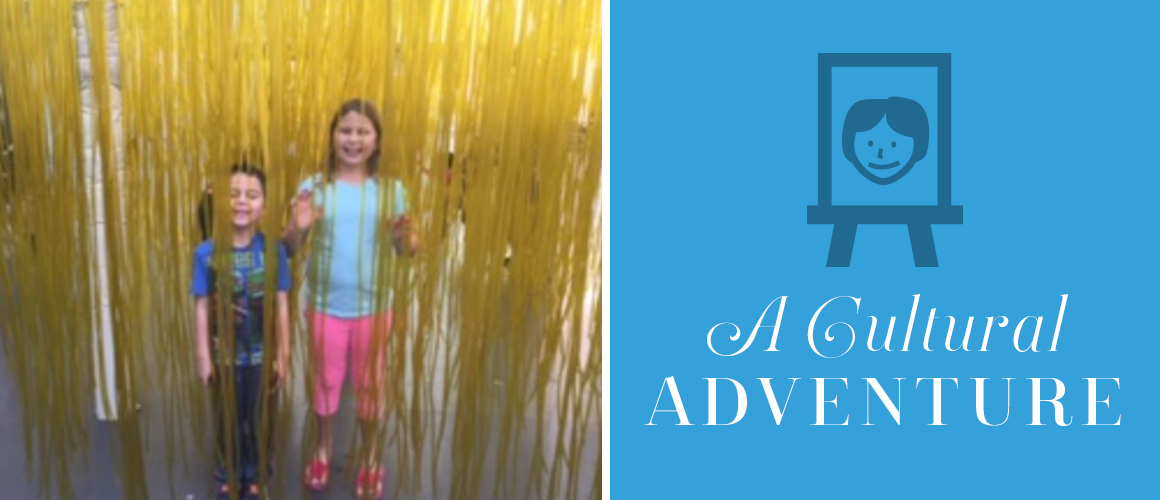 No visit to LA is complete without a visit to Venice Beach.  It is a place to be experienced and it is hard to describe.  Since it was close to the Fairmont Miramar where we were staying we decided to take the kids.
Venice is a meeting place of sorts.  You will see muscular bodybuilders strutting their stuff at Muscle Beach, skateboarders shredding to their heart's content in the beach-side skate bowl, burned out beach bum types playing rock and roll along the bike path, stalls selling t-shirts, drug paraphernalia and smoothies and more.
And Venice boasts an active drug culture that is also probably a vision of what's to come in the US as marijuana becomes legalized.  Right on the beach are stalls where, for $40, one can procure a medical cannabis card.  I can assure you this was not something we are partook in however it did give us an unexpected opportunity to talk about drugs and their impact on people.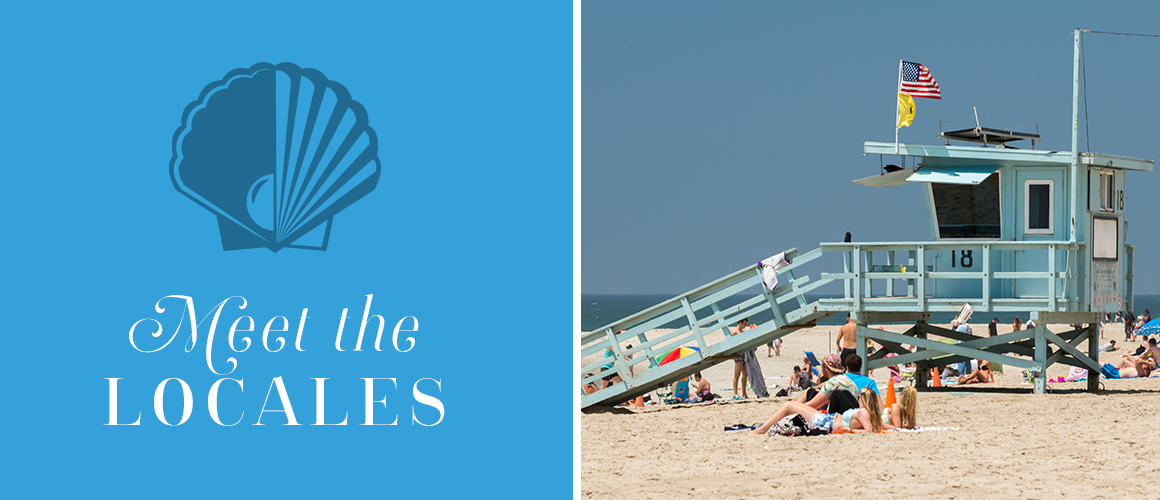 The beach-side is also peppered with more vagrant/runaway type people. I've been to Venice many, many times in my life – mostly on a bike or on foot – and while this may all sound unappealing, in Venice it works, it is endlessly fascinating and it was truly one of our kids' favorite areas as it is all colorful and unexpected.
Ride to Venice on a bike or park and walk. Either way.  Venice Beach has to be seen to be appreciated.  
One note for families, do be careful of your wallet and personal possessions and consider bringing tissue paper and hand sanitizer as the bathrooms give a real sense of "public".  We skipped eating from the vendors along the beach as sanitation was an actual concern.  
Nevertheless, the time we spent at Venice Beach was memorable and more than fun!
Like this post? Pin it for later!