Planning and executing a trip for over 40 people is not a walk in the park. We recently traveled to the Paradisus La Ismerelda Resort in Playa del Carmen, Mexico with over 40 of my husband's relatives for some fun and celebration.
Are you planning a big family trip this summer? Below are my tips for a successful large group getaway: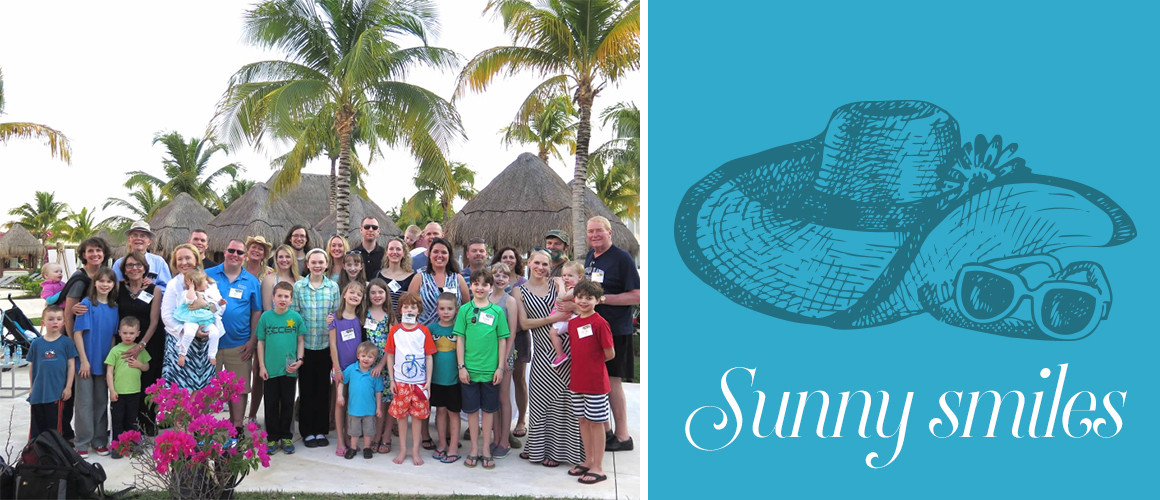 ---

Hire an event planning company. We used A Plus Meetings & Incentives, who have planned numerous trips to this particular resort.
Know that you can't make everyone happy. All you can do is try your best, provide a few options, and ask for help from the resort when needed.
Plan a QUICK photo session. If you have kids involved, your photo session needs to be fast and furious. Get all of the adults into the shot first, then plop the kids in the front row. Do this when people are relatively well-rested, fed and happy.
Research dietary restrictions/food preferences. Paradisus was able to accommodate food allergies, gluten-free dining and more. If you have a lot of food issues, make sure your resort can handle them or else it makes for a tough trip.
Remember why you are there. Are you there for business? Pleasure? Bonding experiences? Relaxation? Focus events around these themes and check to make sure you are hitting your trip goal.
Alone time is a MUST. People need to decompress, regroup and rest. Make sure you don't over-schedule your crew!