Disclosure: Stone Vacation Services Disneyland VIP Tours is a Well Traveled Kids brand partner. All opinions are my own.

Selecting the Best Disneyland VIP Tour:
"Ka-Chow!" – Lightening McQueen
Who's going to Disneyland this year?! Want to know the best way to get around Disneyland and ride all of the awesome rides with Lightning SPEED?! Like in Disney World, We hired a private VIP Disneyland Guide. this summer when we visited to experience Star Wars Galaxy's Edge and loved every minute of our Disneyland vacation! 
We park hopped for 8 hours with our guide Ashley and rode over 15 thrilling Disneyland rides! It was an awesome experience and the perfect way to wiz through the Disney parks as a group on a busy summer day! 
Want to know more about the best Disneyland VIP Tour Guide? Keep reading!
Hiring a Stone Vacation Services Disneyland VIP Guide is the most stress free way to enjoy the Happiest Place on Earth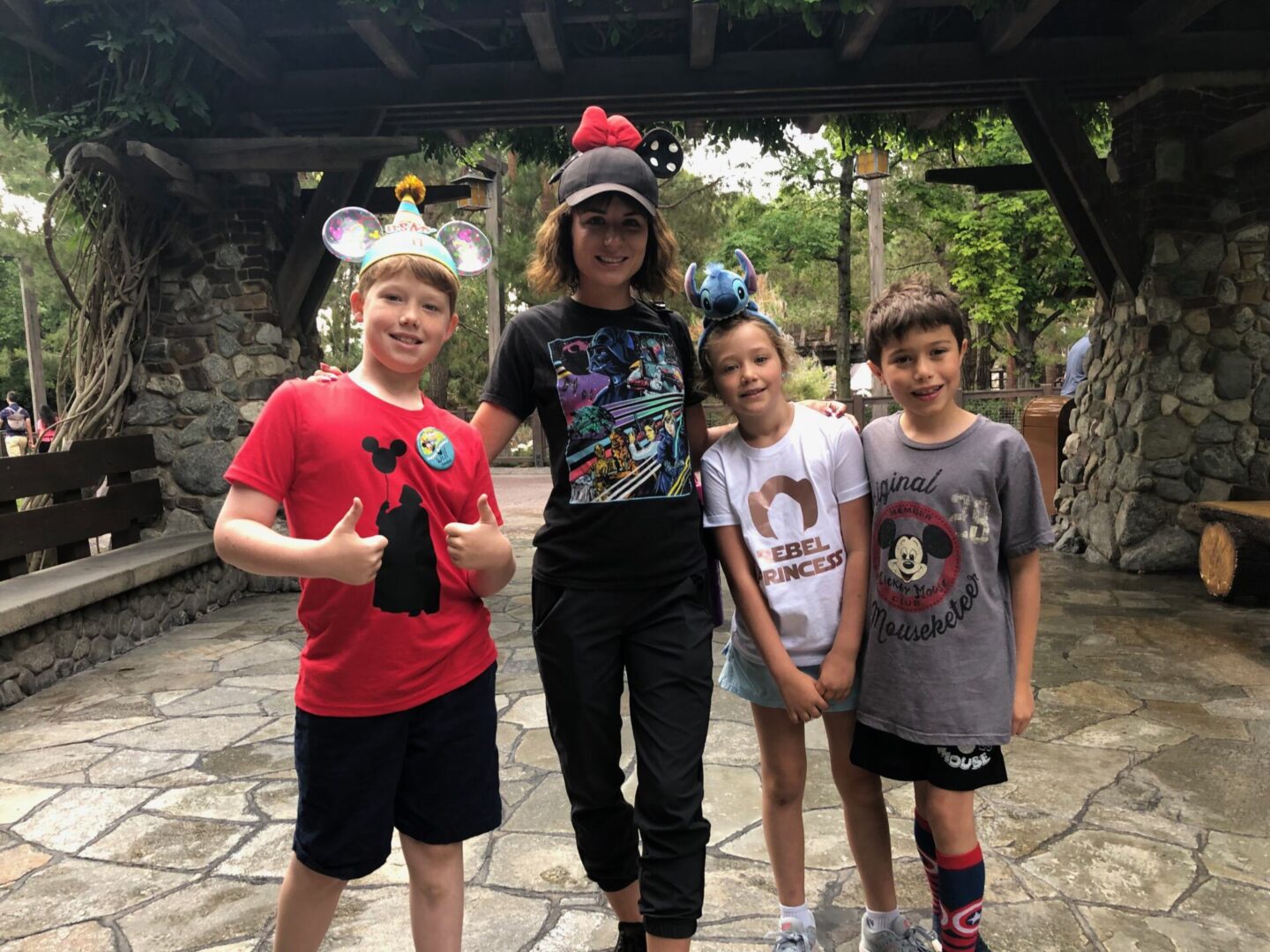 The Real Magic at Disneyland is getting to relax with your family and take in all the sights and sounds together. Stone Vacation Services starts working with you to create your most magical day at Disneyland from the time of booking your Disneyland VIP Guide. For our trip we were traveling with another family.  All the kids were finally tall enough to ride all of the roller coasters and couldn't wait to experience the thrills of Disneyland and California Adventure. So, when I completed the Stone Vacation Services online forms with my preferences for our Disneyland VIP guide I explained in detail that we wanted to spend our day park hopping between Disneyland and California Adventure Park riding all of the fast rollercoasters and "Big Kid Rides"!
After completing the online form I received an email introduction to Ashley our Stone Vacation Services VIP Guide for Disneyland. We corresponded over email going over our plans for our VIP tour of Disneyland. Ashley also called me the night before our Disneyland VIP tour to confirm where to meet. She then texted me the weather report and confirmed where to meet first thing in the morning.
The morning of our Disneyland private tour Ashley texted us a photo so we could easily find her in the lobby of our hotel at Disney's Grand Californian. We found Ashley right away and she was super energetic and fun from the start. The kids immediately were excited to spend their day following her lead park hopping.
The Best Disneyland VIP Tour experience because ALL the is planning done for us!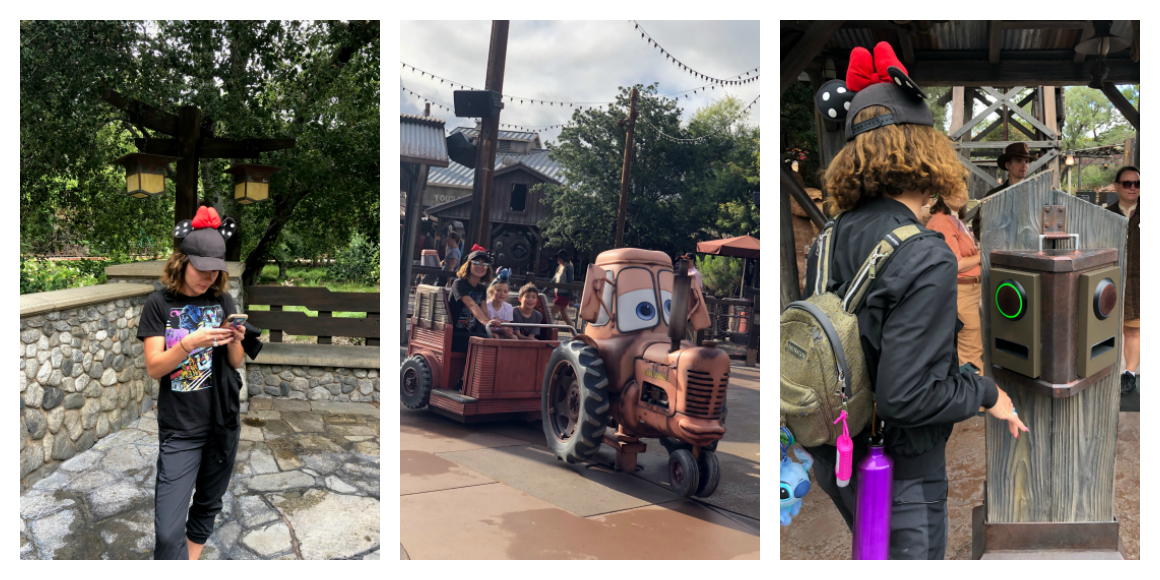 We all loved following Ashley around the park because she took care of everything and left us with nothing to worry about! The Stone Vacation Services Disneyland VIP guides are masters of the mobile Disneyland Max Pass system. We loved that we didn't have to worry about figuring out the ins and outs of the Disneyland Max Pass on our phones. Ashley would lead the way booking one Max Pass after another on her phone and always had a few special tricks up her sleeve to make sure we were experiencing all of the Disney magic as we wandered through the park. She would scan us onto our rides and either jump on the ride with the kids or hang back to book us our next rides.
With our Disneyland Vip Guide We saw it all in 8 hours with minimal wait times! 
Our focus was on hitting all the roller coasters and  Big Kid rides in 1 day and we managed to knock out all of the rides on our list in 8 hours flat! The beauty of our day was that we accomplished so much without having to think or be on our phones the whole time. We were totally engaged with our friends, family and kids and never had to set up a single fast pass! We rode all the rides we'd hoped to ride in a short period of time while enjoying each other's company and being present in each magical Disney moment.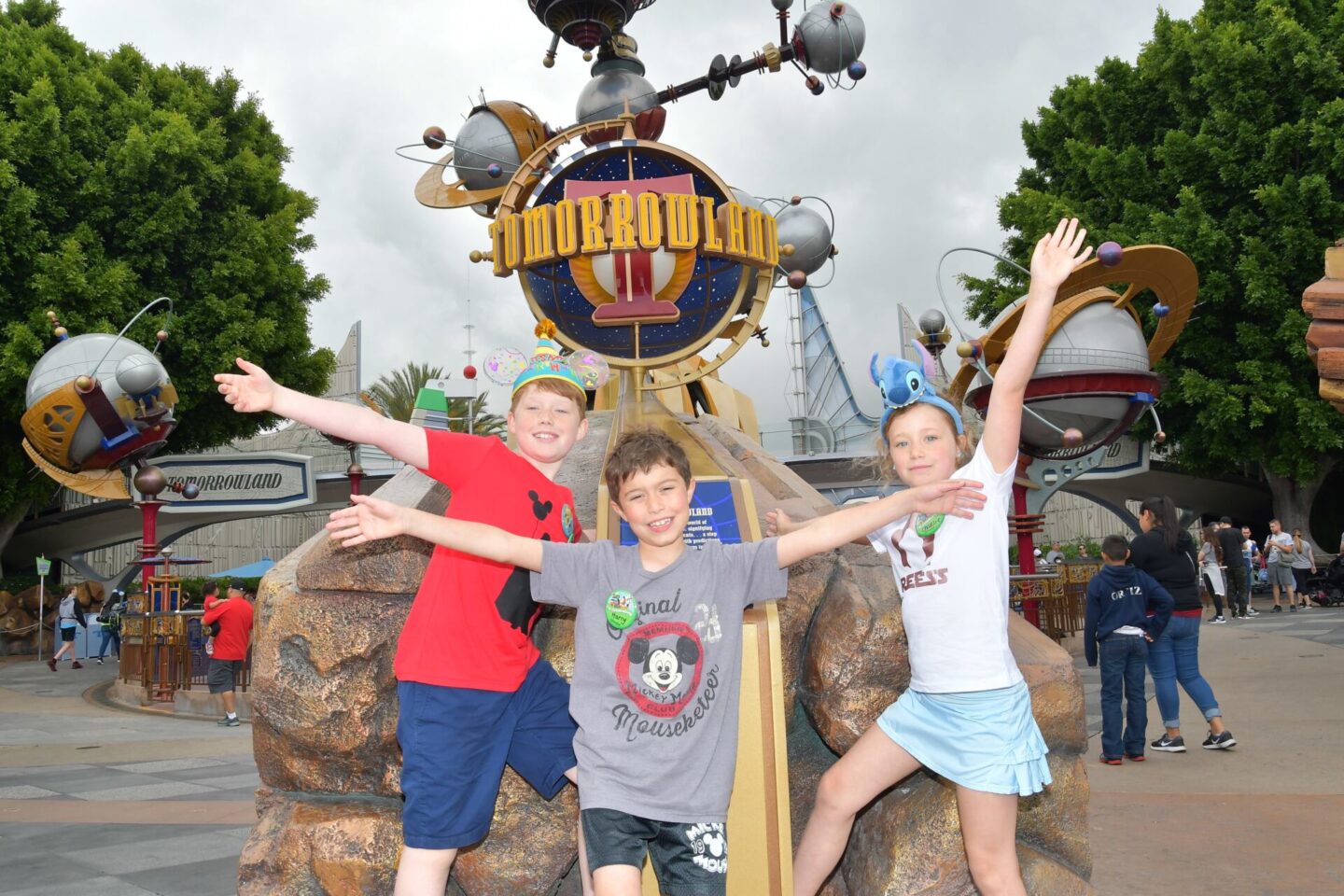 Private Disneyland VIP Guides are perfect for groups and visiting during crowded times
Crowds at Disneyland can make visiting the park with a big group difficult. My family hired a Stone VIP Disneyland guide a few years back during a busy summer week and we were amazed at all we could see and do with minimal wait times during one of the busiest weekends of the summer. So for this trip, when we were traveling with another family to experience the new Star Wars Galaxy's Edge we knew we'd want a Disneyland guide to avoid long waits. Galexy's Edge definitely is bringing the Crowds to the park but we were worry free following Ashley from one ride to the next! 
While I'm sure we would have had a fun time at Disneyland without a guide, Stone Vacation Services really made our Disney trip a dream. A total  worry free Disney vacation.
"All our dreams can come true, if we have the courage to pursue them. If you can dream it, you can do it." – Walt Disney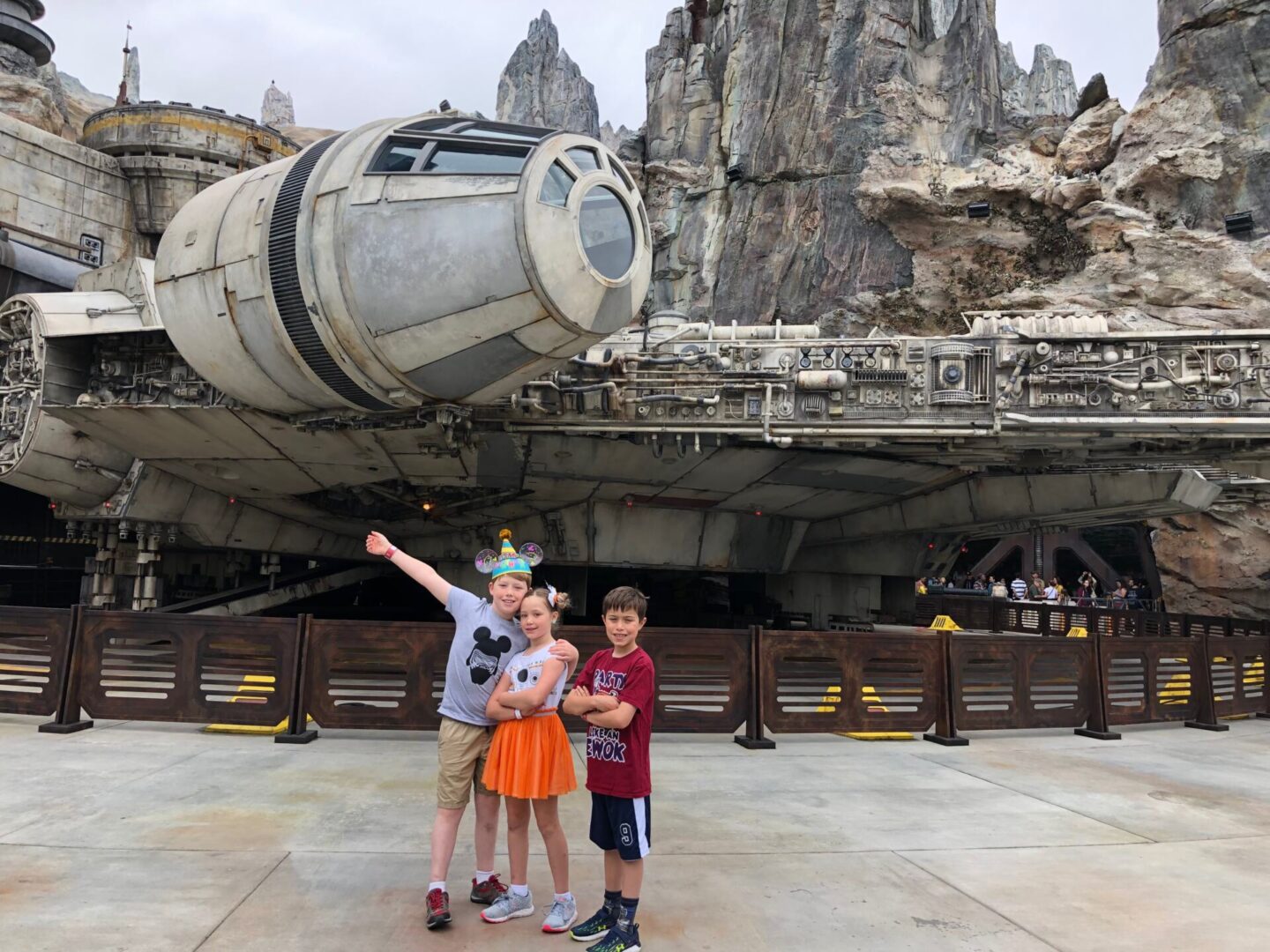 Here's everything you need to know about booking a Stone Vacation Services VIP Guide for your next Disneyland Vacation:
As soon as you plan your Disney trip and you know when you're heading to Disneyland you will want to reach out and reserve the date with Stone Vacation Services for a private Disneyland VIP tour guide. Be sure to tell them Well Traveled Kids sent you for the Royal treatment!
When filling out the forms for your date with the Disneyland private guide clearly communicate what you want to focus on for your day in the parks. For us we were very specific that we only wanted to ride roller coasters and "Big Kid Rides".
Let Stone Vacation Services plan your dining while in the parks. During our 8 hour tour they booked us for a sit down BBQ lunch. My advice to you is to ask what options are available for lunch – none of us would have chosen the lunch place they booked but it sure was nice to sit down for a bit. Next time I will ask to pick a place with foods we like better.
Stone Vacation Services prides themselves on being full service. So, let your Disneyland private guide push strollers, watch the baby while you ride a ride, and grab a drink for your group while everyone rides the roller coaster. They do it all!
Plan to book for a minimum of 8 hours for a day of park hopping at Disneyland. Know that they are always willing to go longer! They regularly stay with guests from park opening till fireworks to create the most magical Disney vacation ever!
When we visited Disneyland this summer the Stone Vacation Services rate for a Disneyland guide was $200/hr for an 8 hour minimum with 8 people max in a group. And don't forget to mention Well Traveled Kids sent ya!