From the staff at check-in to the servers at other restaurants in the Virgin Hotel Chicago—everyone tells you not to miss Miss Ricky's.
Located at street level, Miss Ricky's is the Virgin Hotel's hip, rock 'n' roll inspired diner. They serve delicious fried feta cheese sticks, grilled scallops, chicken and waffles, and more. It's classic diner fare with a fab feel.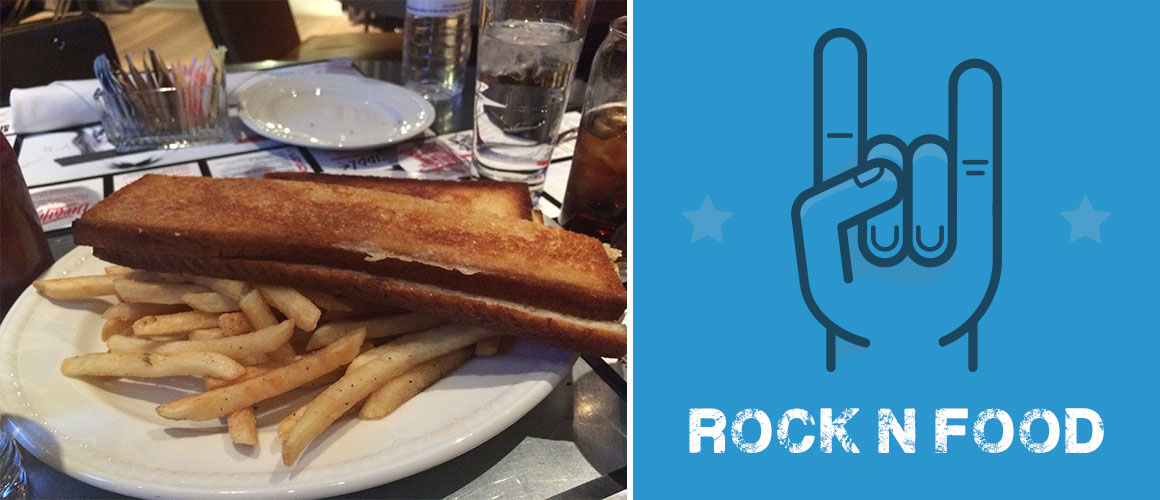 ---
It was definitely an intriguing dinner option for my husband, our son Harry, and myself 
during our stay-cation at Virgin Hotels Chicago
. Walking into Miss Ricky's, we immediately faced a wall collaged with cut-off neckties and mini skirts.
The waitress shared with us that whenever Richard Branson would meet with people, if the person was wearing a tie, he would take a pair of scissors and snip the bottom off, telling the person not to take himself so seriously.
"But what about the mini skirts?" I inquired.
Branson might despise ties, but he occasionally fancies dressing in drag. That includes when he lost a bet and seized the moment by dressing up as a female flight attendant. So the name Miss Ricky's is a nod to Richard Branson "Ricky" as his mom calls him, in drag. Brilliant!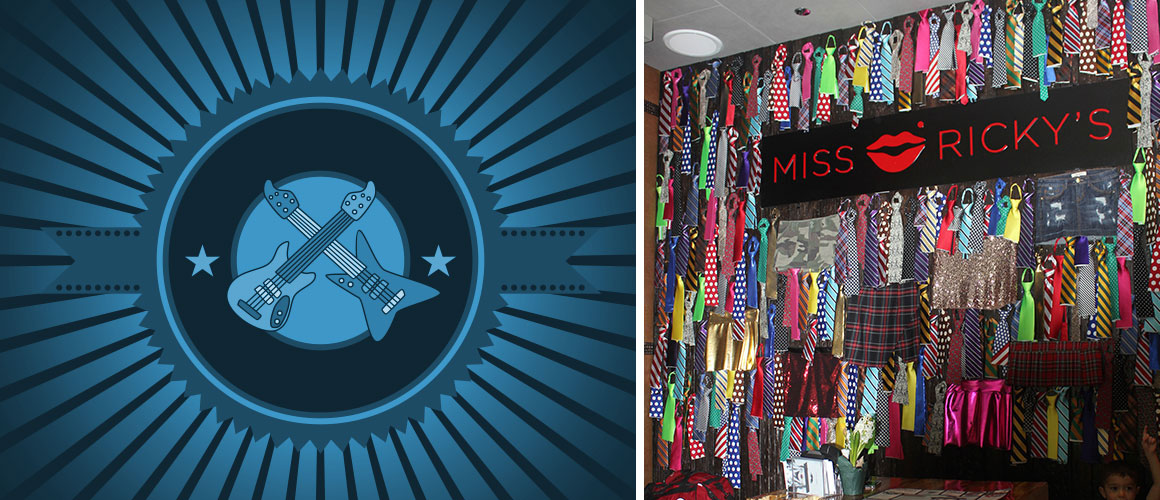 ---
Throughout Miss Ricky's, rock memorabilia—especially featuring the Rolling Stones—kept us looking from one thing to the next. Heavily upholstered drapes frame the windows, and towards the back, a little table faces a television.
The TV was playing cartoons when we were there, and Harry made it his business to camp out at that tiny table. He was in heaven.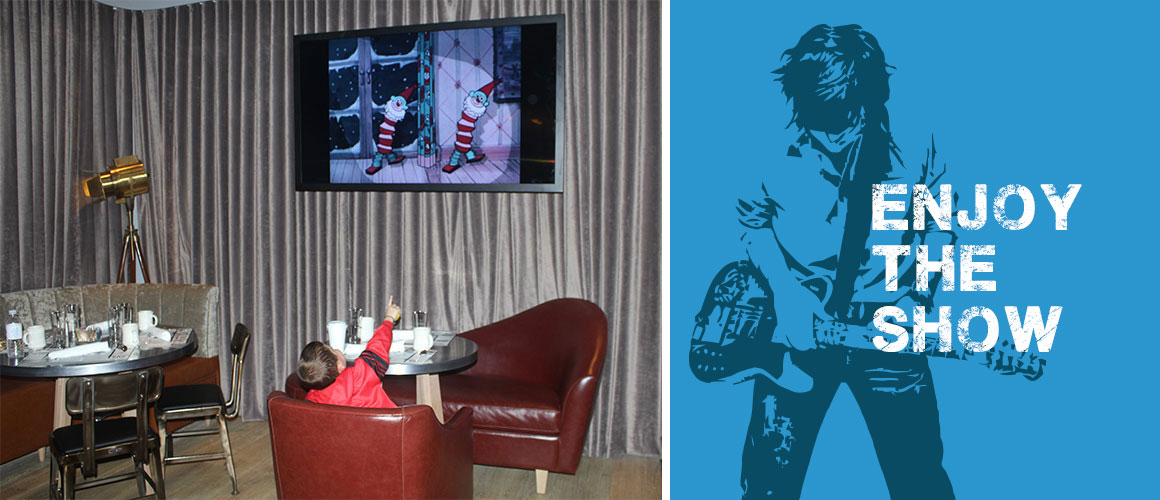 ---
We loved the fun flare of the menu. Complete with a quote "Stop talking and feed me already- Miss Ricky"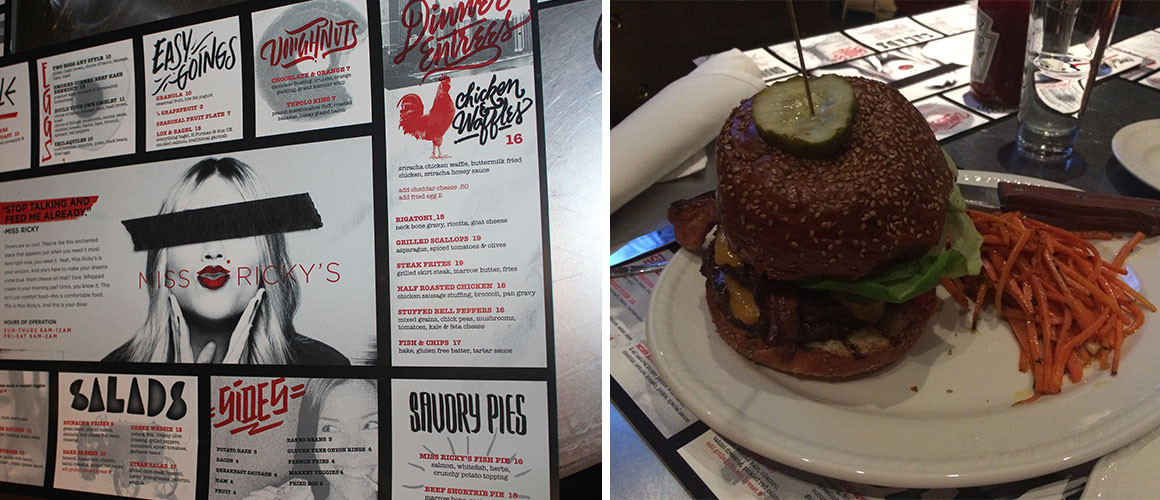 ---
When our food arrived, the shear size of it all amazed us. Harry's hamburger towered over everything, and we all ended up sharing in its deliciousness. My husband relished the chicken and waffles, which is saying something, as he considers himself a connoisseur. My grilled cheese was the largest I've ever seen!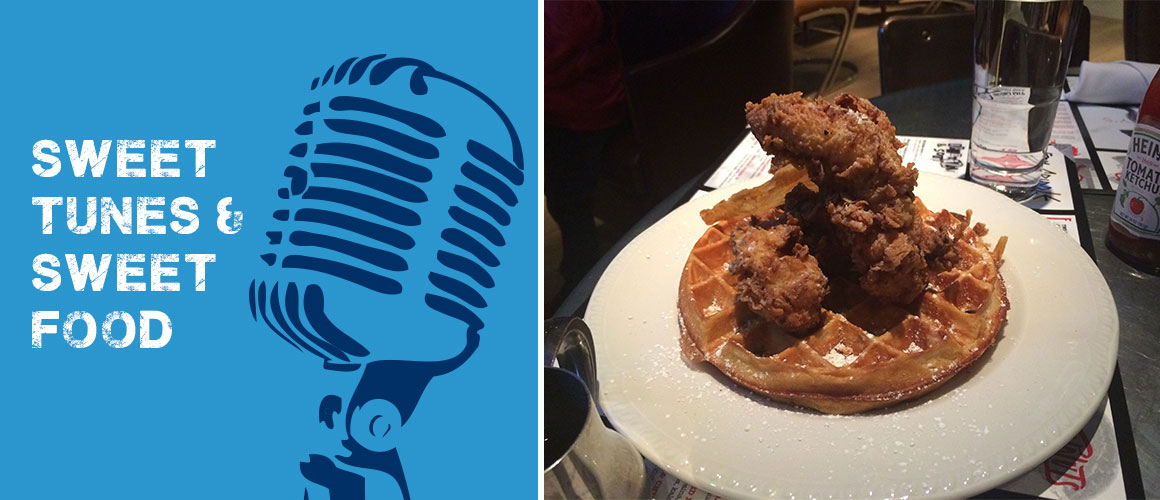 ---
For dessert, we chose "Death by Chocolate" from a number of decadent options. The monstrous piece of chocolate cake came to our table with a gigantic knife stabbed through it. The knife itself was also totally edible, made from chocolate with gooey caramel filling.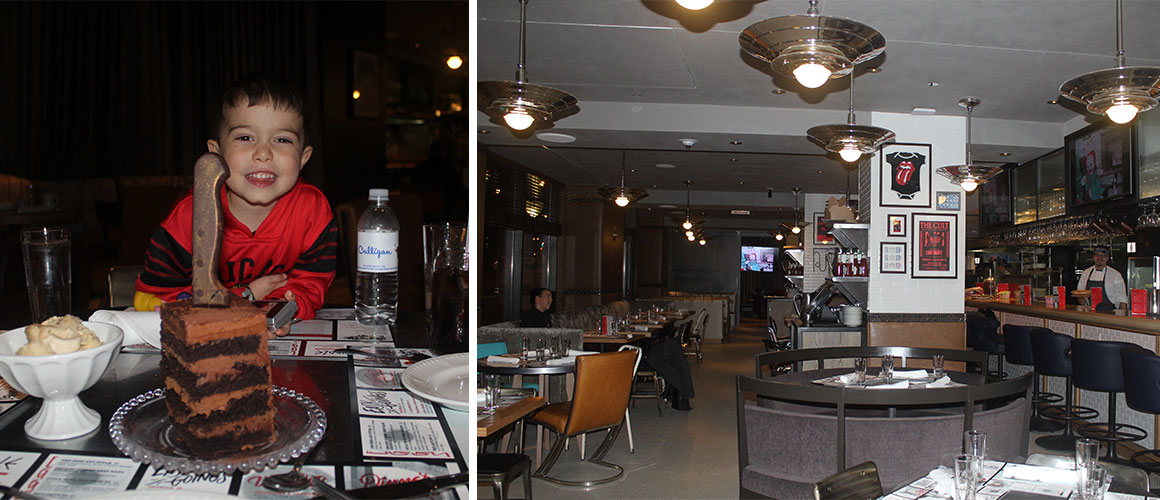 ---
We went for a late night dinner after a Blackhawks game, Miss Ricky's stays open until the wee morning hours (with plans to eventually serve customers 23 hours a day). It is perfect for late-night hipsters looking for delicious food to share.
And as a family, we really enjoyed the uniqueness of it, too. The menu was reasonably priced, and it felt special to experience what I know will become a Chicago favorite for locals and visitors alike. The only thing missing was a kids menu for Harry.  Hopefully a kids menu is still to come!