My son seemed to only develop a fever when we travelled in his first few years. Out of necessity, I quickly developed my essential packing list for wellness. Everything is small enough in size that these items can easily fit in a diaper bag or purse and pass TSA regulations for liquids.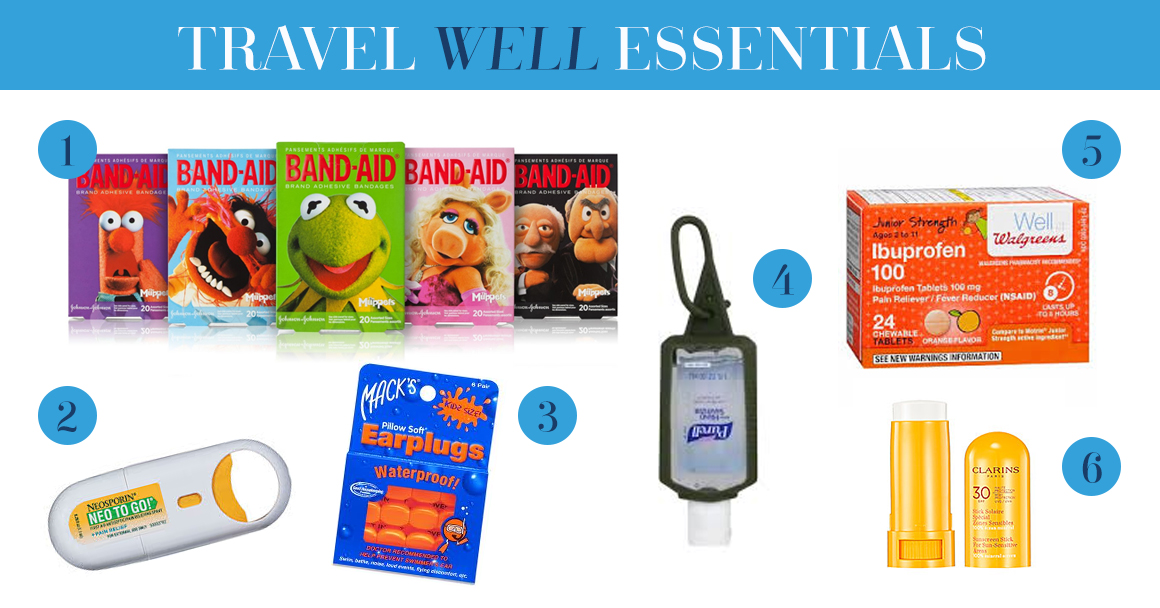 Band- aids and Neo to Go
Small Neosporin plus pain relief spray
Ear plugs. Hearing protection is so important for children. These are small and easy to pack. We have used them at football games, movies, and musical events. They can also be used for swimming. I like Mack's Pillow Soft Kids Silicone Earplugs.
Antiseptic hand gel.
Ibuprofen and/or acetaminophen. I pack both. I used infant drops initially and then converted to the chewable tabs when my children were old enough. These medications can be used for both fever and pain.
Sunscreen stick. I always have regular sunscreen in my home, car, and suitcase, but a small sunscreen stick can be an easy way to reapply sunscreen when we are out and about.
Healthy travels!