Over the last couple of weeks, my family has spent much of our time on The 606 – Chicago's newest attraction that brings together four neighborhoods across an elevated 2.7 mile trail that was once an abandoned railroad. As a Chicago resident living in one of the neighborhoods the trail passes through, we've been anticipating the opening for years and now that it's open, we just can't get enough of it. It's pretty amazing how the trail has transformed our neighborhood – bringing smiles to anyone and everyone who visits it. If Disney World is the happiest place on earth, the 606 is the happiest place in Chicago.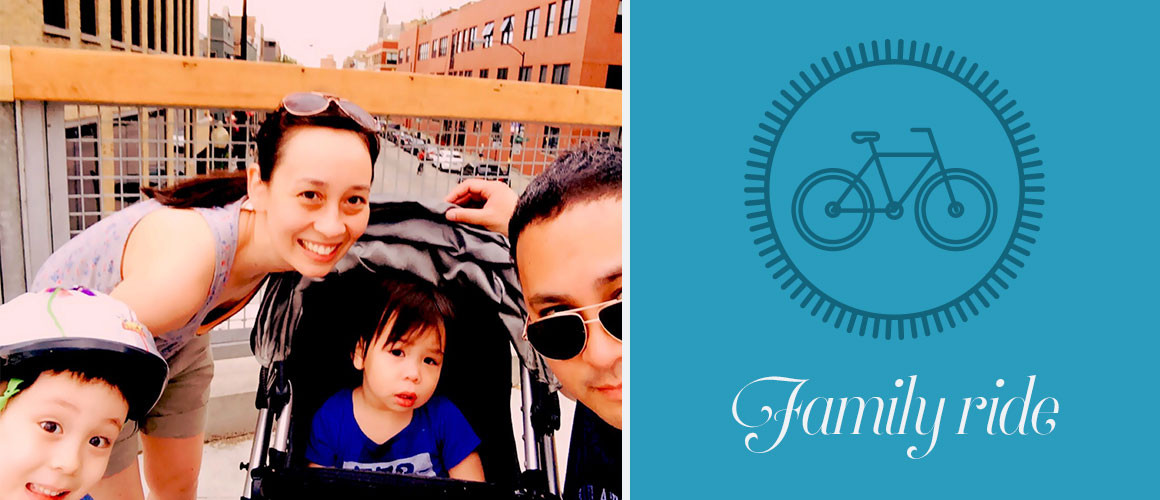 ---
For me, personally, The 606 is a great way to spend time with my family – outdoors and being active – whether that's biking, scooting, strolling, or running along the trail. And, it allows us to experience activities that I never thought possible in our urban environment. For example, last week we took my son on the trail to practice riding his bike. Without the cars, streets, and alleys to slow him down, he was able to experience the pure joy and exhilaration that comes from bike riding (and, in an effort to keep up, I got to pick up running again).
If you're thinking about visiting The 606, here are a few tips and ideas to make the most of your trip:
How to Prepare
Like anything with kids, it goes a long way to be well-prepared.
Consider distance. The 606 is a straight path which means that however far you go in one direction, you'll have to turn around and go the same distance to get back to your starting point. This is important if you have kids who bore or tire easily. In full disclosure, I write this post only experiencing the trail from Ashland to Western which is the furthest I've gotten with my 5 year-old and 18 month-old.
Use the bathroom before you go. I didn't see any bathrooms along the trail so make sure you (and your kids) go before you go.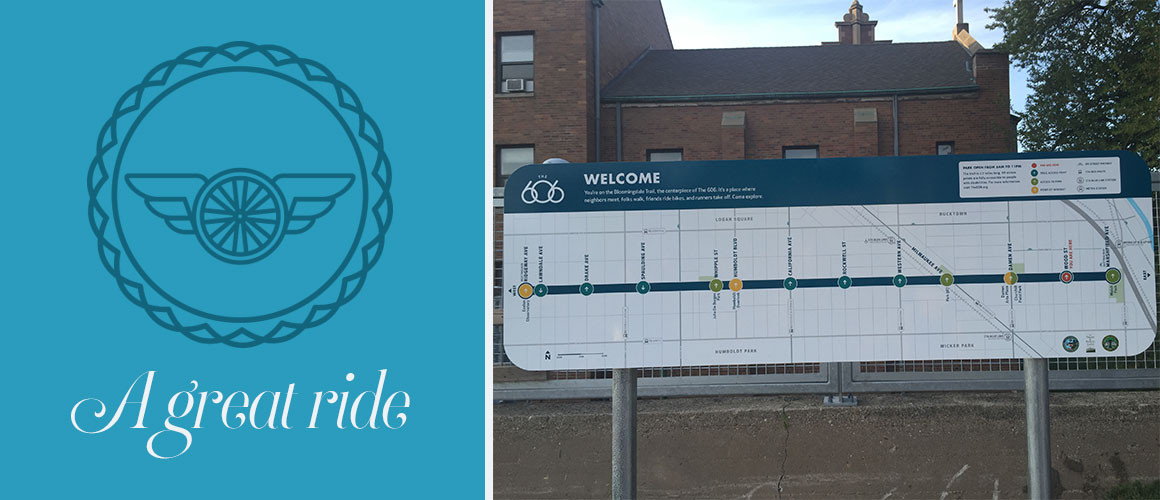 Bring water. There are water fountains at the bottom of each access point, but it's easier to bring water with you.
Use sunscreen. There's not a lot of shade on the trail and it's easy for a few hours to pass before you realize it.
Bring something to throw out your trash. There are garbage cans on the trail, but they seem few and far between. I noticed them at each of the access points and once along the trail so you might want to bring a plastic bag to collect your throwaway items.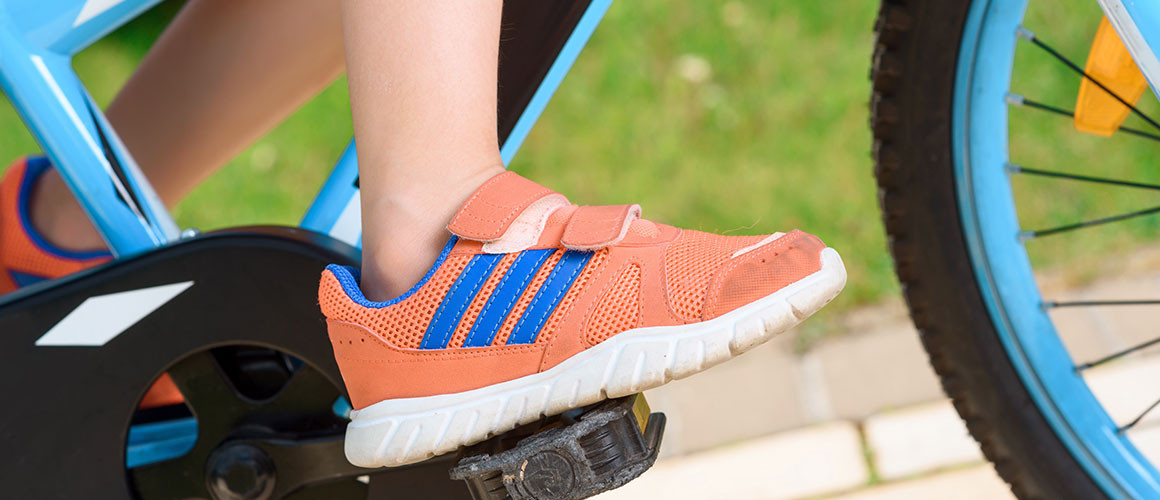 ---
What to See and Do
Some of our favorite sights (and activities) include:
Walsh Park. Walsh Park is one of the few playgrounds located right at an access point to the trail. It's a great spot for your kids once they tire of the trail, but still need to release some energy. Located at the eastern most access point at 1722 N. Ashland.
St Mary's of the Angels Church. This church has a beautiful dome that can be seen for miles away. Located near the Wood access point at 1801 N. Wood Street.
The rest area over Damen Avenue. This rest area has a great view of the Bucktown neighborhood and plenty of seating to relax, take a break, and people-watch. Located near the Churchill Field access point at 1943 W. Bloomingdale Ave.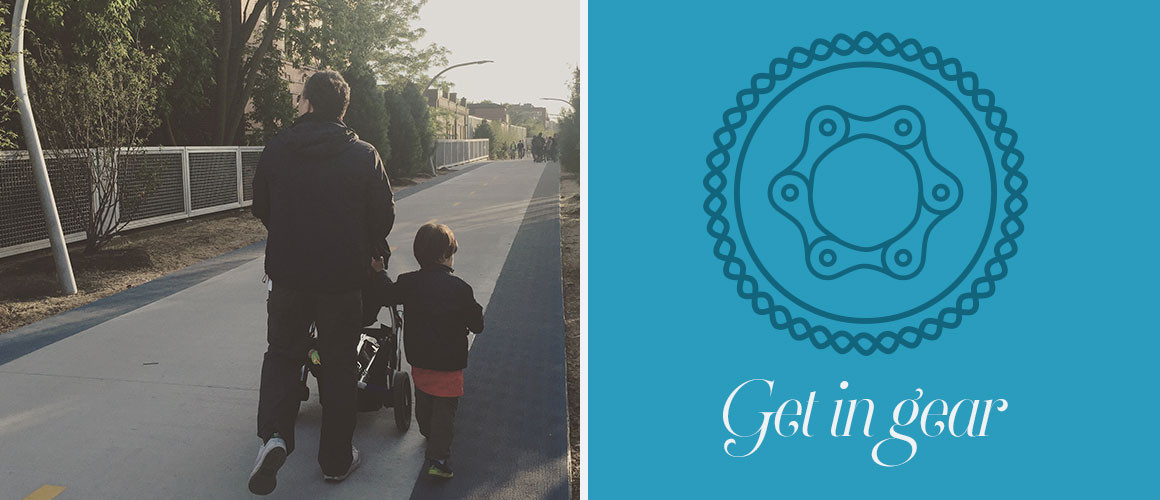 Churchill Field. While this park doesn't have a playground, it has softball fields, a dog park, and the occasional movie that you might be able to catch. Located at the Churchill Field access point at 1943 W. Bloomingdale Ave.
Train-obsessed kids can catch the elevated trains whizzing past between the Milwaukee/Leavitt and Western access points.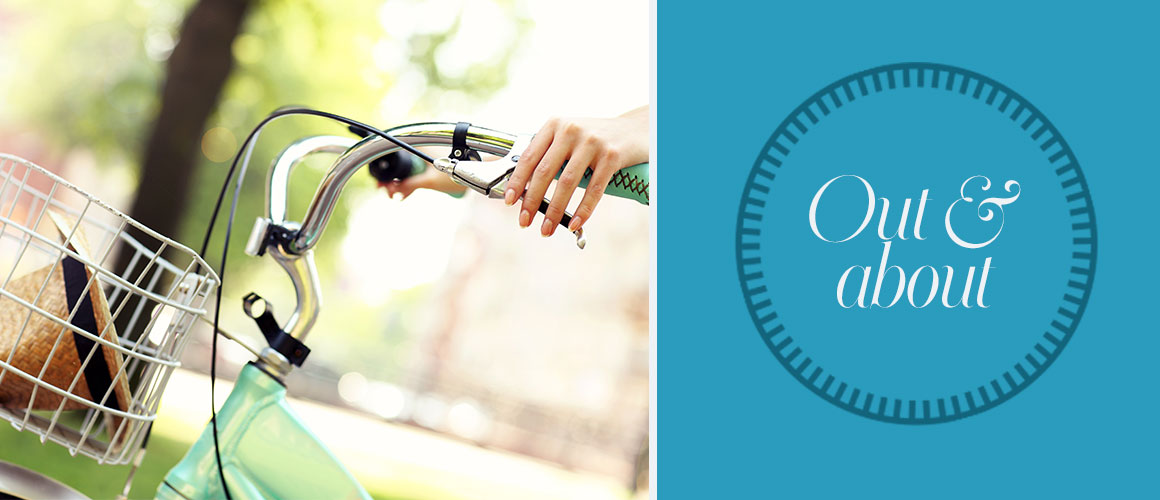 ---
Where to Eat
After all that activity, you'll want to make sure your kids are well-fed. My favorite places to eat with kids near The 606 include:
Got ideas and tips on the rest of The 606 from Western to Ridgeway? Send them my way and I'll compile into my next post. I can't wait to hear them!