What more can a kid ask for on their birthday then a Wolf Den themed hotel room, amazing water park, and a fun family night away from home? That's what we've come to expect from our many visits to the Great Wolf Lodge.
So, for my son Henry's 11th birthday we ventured back to Great Wolf Lodge in Williamsburg, Virginia. Henry still had fond memories of our trips there years before and wanted an action packed family birthday away.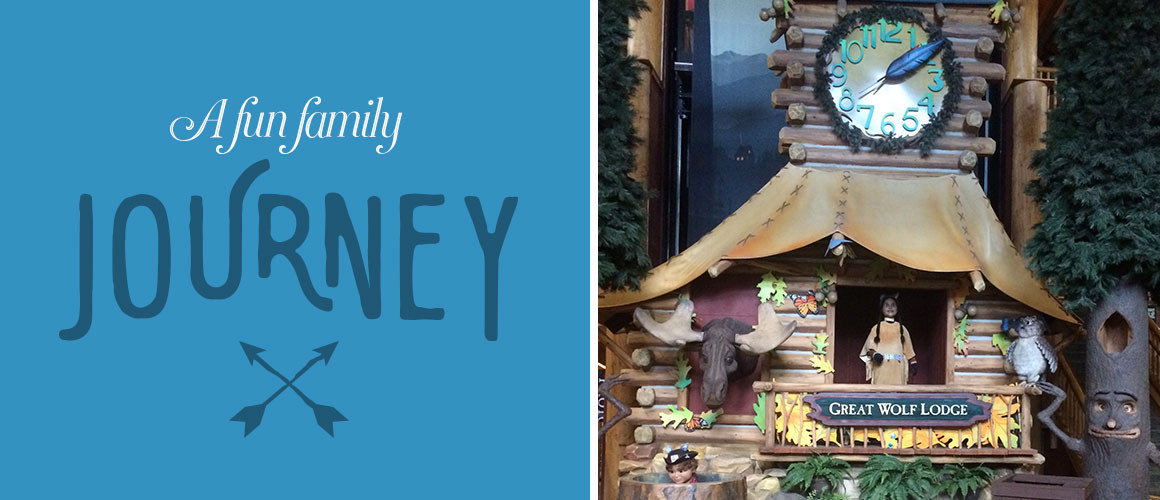 ---
Grab your wolf ears!
We were greeted by friendly staff and both Henry and his 8 year old sister, Ava, were given fuzzy wolf ears.
Much to Henry's pre-teen chagrin, his ears were adorned with a cherry red birthday hat. But his embarrassment evaporated when the desk clerk gave him his wristband for unlimited birthday ice cream.
My husband and I were also given wristbands that doubled as room keys/purchase bands — they allowed us to leave our wallets in the room safe as we enjoyed the family adventures.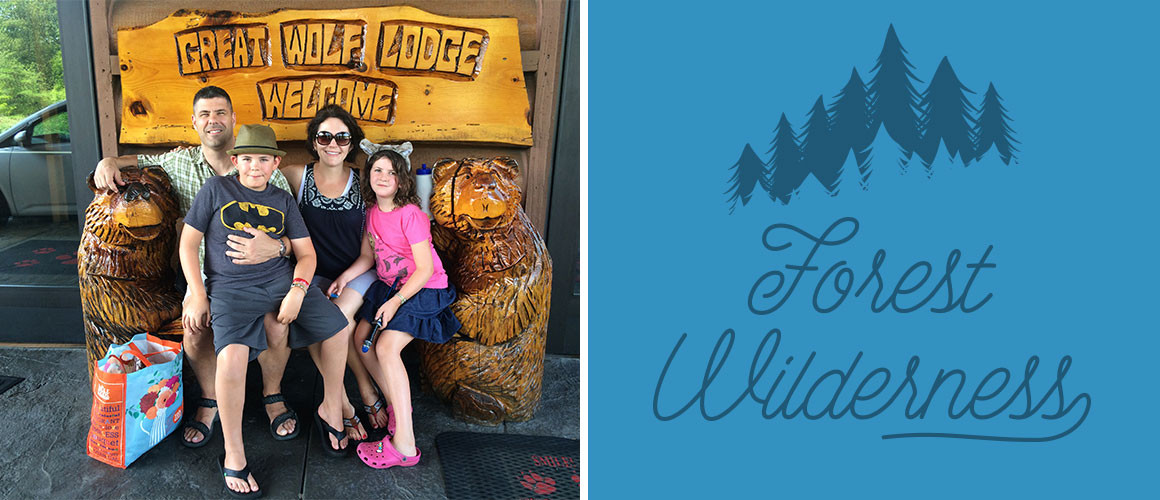 ---
Head directly to the Wolf Den.
We opted to stay in a wolf den themed suite. On our previous trip, the kids had been giddy about their own "cabin" with bunk beds and (gasp) their own TV. I wasn't sure if the magic would still be there, but the excited squeals eased my worries.
I was a bit disappointed that the paint on the inside of their cabin was quite chipped in places, but the kids were smitten by all the room had to offer. Ava was especially happy about Scoops, the kids' spa, bubble gum scented body wash.
---
Make a splash at the water park.
My kids are never bored at Great Wolf Lodge. Faced with nearly two dozen entertainment options, Henry and Ava opted for the massive (we are talking thousands of square feet) indoor water park.
Henry gravitated towards Fort Mackenzie the multi-story interactive tree house with kid driven water effects. Each level is filled with hoses, buckets, and suspension bridges. At the top of the fort are two great water slides. I'm not sure who enjoyed this tree house more, my husband or son.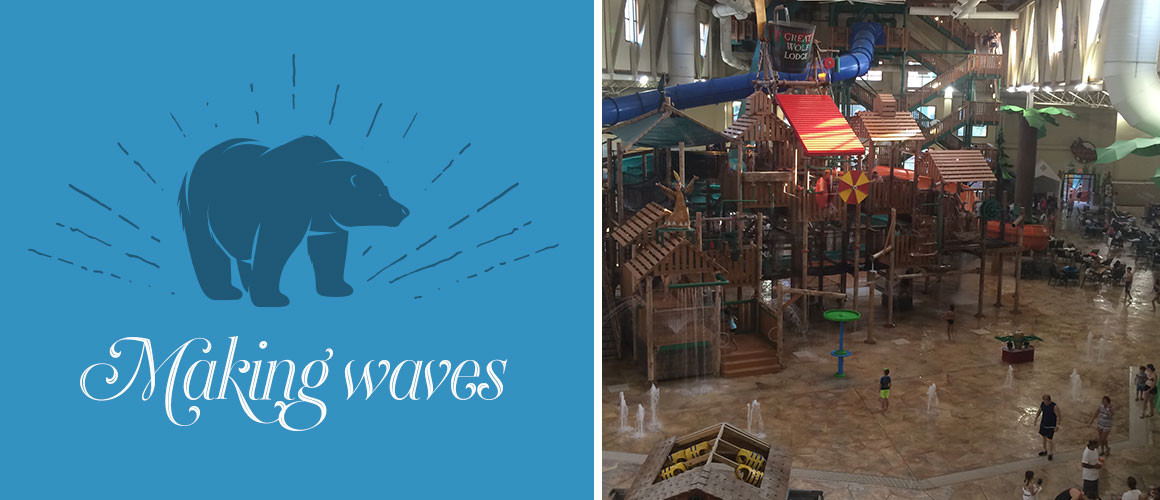 Fort Mackenzie's crowning jewel is a massive bucket which, signaled by a bell, dumps a 1,000 gallons of water.
My personal favorite was the Slap Tail Pond, the wave pool which sounded a wolf howl before the waves started—calling all kids away from the kiddie slides and into the frolicking waves.
The braver among us raved about the Howlin' Tornado, which drops the passenger into a 6 story funnel (not for the faint at heart).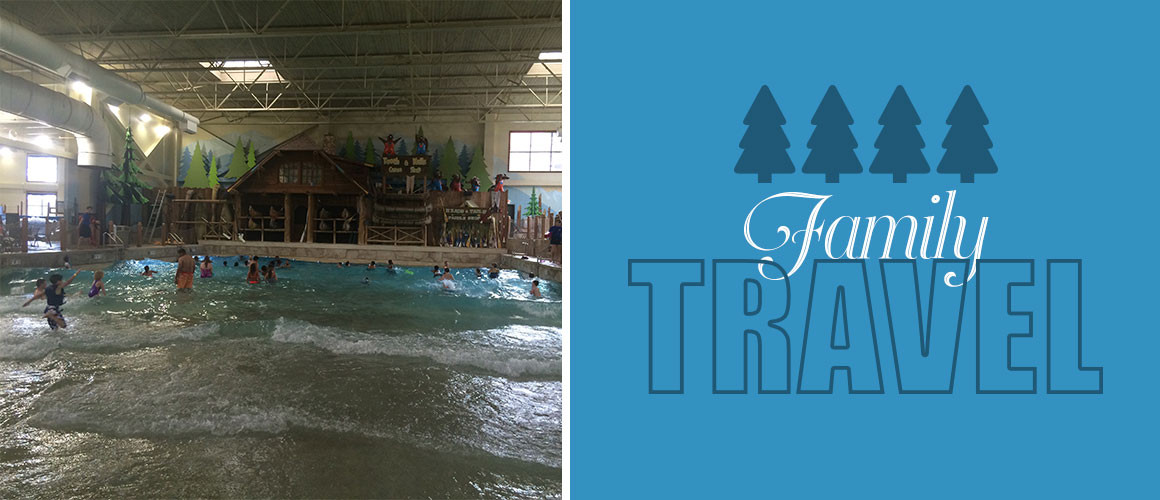 Along with the indoor water park, there is also an outdoor pool with geysers, a small children's slide, water basketball for all ages and hopefully plenty of sunshine.
I also appreciated that we could buy reasonably priced beverages (adult too) and meals and enjoy them in the water park.
Play together after dinner: After the water park, Henry and Ava rushed through dinner—we chose pizza, one of four main eateries within the lodge—so they could start playing MagiQuest, an interactive adventure/scavenger hunt game.
Using a magic wand and guide book, purchased at the MagiQuest store, the kids feverishly raced throughout the resort, trying to solve riddles in order to gain magic powers and become "Master Magi" while my husband and I took turns reading our books in overstuffed couches near the lobby.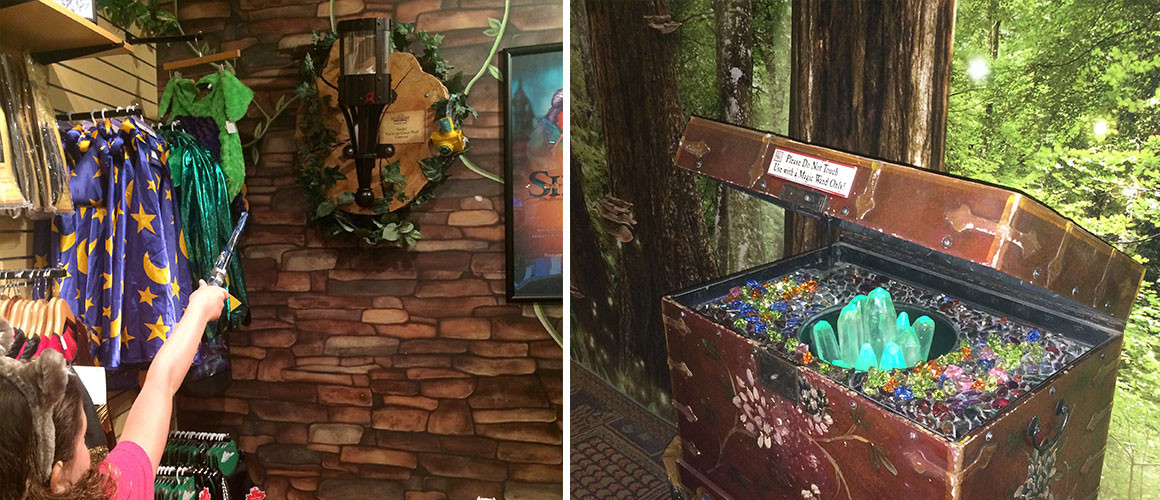 More than anything they loved using their wands to open up treasure chests, befriend fairies, and bring animatronic animals to life.
As a parent, I loved to see my kids collaborating with each other and with other kids toward a common, magical goal.
Plan your return trip: One of the reasons our family will continue to return to Great Wolf Lodge is the excitement and wonder of the place for our kids.
Great Wolf Lodge goes the extra mile to wow kids even in small ways. Ava nearly fell off her chair when her ice cream spoon changed colors as she dug into the triple berry delight. Oh, and the straws from adult beverages with umbrellas also turn colors as you drink too!
---
Various photo credits: www.greatwolf.com