---
Welcome to 2016!
Wishing you a year full of fun family adventures and making memories that will last a lifetime.
Just for fun, I want to share a fun custom traveling Harry Monster that I had created by artist Arkie Ring for my little Well Traveled Kid, Harry.
I hope you like it as much as I do!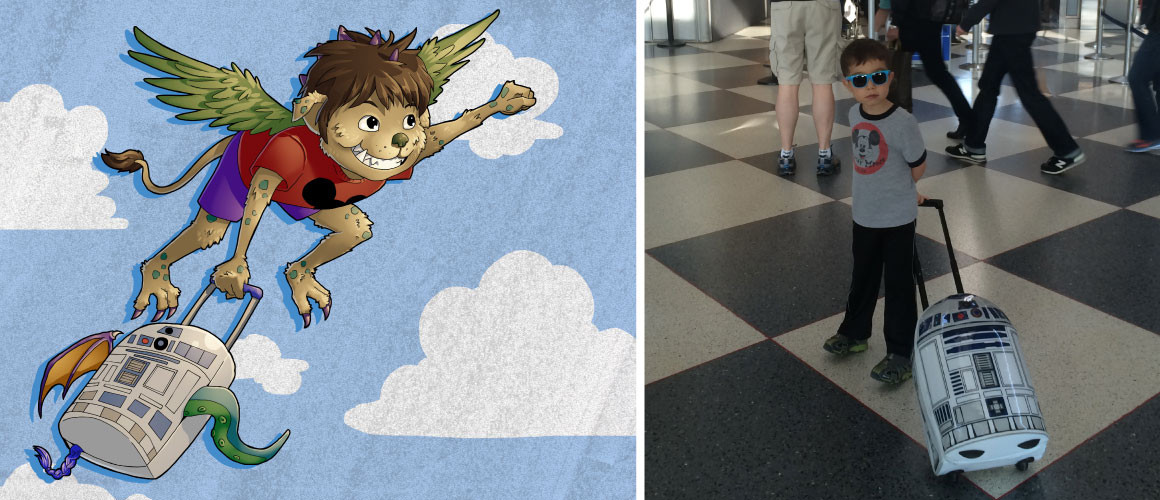 Harry the Traveling Aeroterran
The Traveling Aeroterran are a lovable, high spirited creatures who goes by the beat of their own wings. They're full of wonder and love to fly to new places where they can meet heroes and new friends. On their adventures, they like to collect treasures, games, and action figures of their favorite things.
Although the Aeroterran travels a lot, it has a strong home full of love. But no matter what the Aeroterran goes, if it's circling the skies or cozying up on the ground, it will always lead a colorful life.