When traveling with a little one, it is very easy to forget that most of the meals that you would potentially grab on the go (especially in airports) tend to be less healthy than what you typically feed the family at home. My three-year-old daughter, Reagan, certainly loves a Happy Meal when we travel; however, a Happy Meal every day that we're in transit just won't cut it for Mom. Over the years, I have learned how to manage a balance of healthy kids meals for both the front and backend of our travel.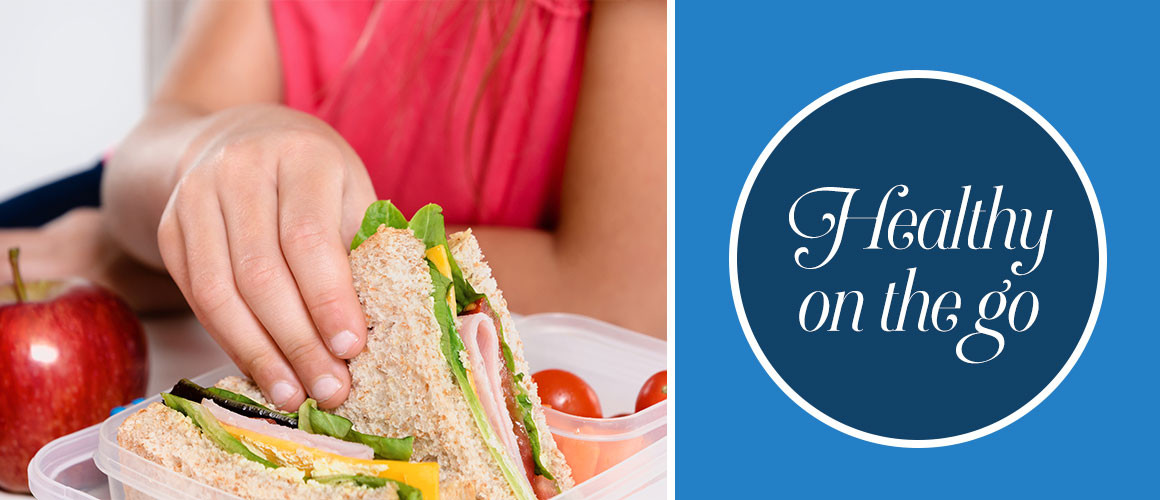 ---
On the way to the airport, I pack a small collapsible lunchbox as one of Reagan's carry-ons. I include a few items from several food groups. As much as I hate to admit it, Dunkin Donuts, Starbucks, McDonalds, and airport Pizza Huts are delicious but can leave you and your little ones feeling sluggish or wound-up. The contents of Reagan's lunch box usually include rolled up turkey slices, sliced apples, sliced cucumbers, pretzels, strawberries, and a Camelback thermos of water or juice (TSA will let you take this through security if you confirm that it is for the child). Every once and awhile we indulge in airport fare, but I am less stressed out if I know that Reagan will have foods I know she loves, especially on a long flight.
Recently, I have learned a wonderful trick for the backend of our trips. Before leaving to fly back home to Arizona from Florida last month, I called down to the front desk of the Ritz Carlton where we were staying and had them pack a lunch for Reagan to eat on the plane. This is my new version of room service to-go.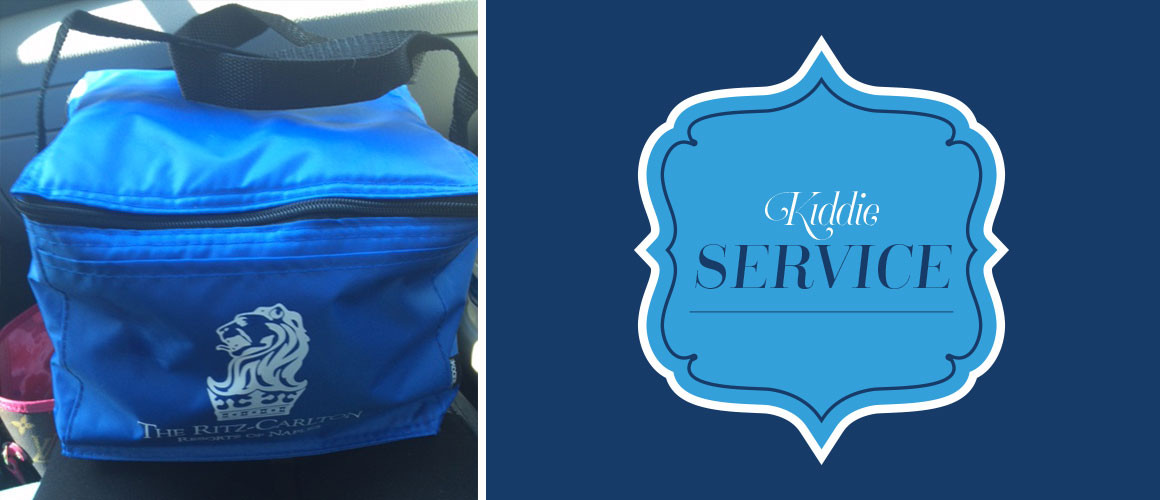 They packed her turkey, cheese, tomato slices, and avocado slices in an adorable Ritz lunchbox. Ask and you shall receive! When our trip begins and ends with a healthy diet, everyone wins…and we can then enjoy some guilt-free indulgences during our travels.