My family goes to Disney a lot. Last year, we went five times (a little crazy for someone living in Chicago). So trust me when I say that the Hilton Orlando Bonnet Creek is the best kept secret for an excellent off-property luxury resort stay at Walt Disney World.
Part of me doesn't even want to share this—that's how good it is. Very modern, bright, and colorful, the hotel's fun-Florida feel melds nicely with a sophisticated, chic vibe.
The Hilton Orlando Bonnet Creek is a "good neighbor" resort located within the Walt Disney world property and only a five-minute drive from the Magic Kingdom. (That said, I would recommend renting a car, so you can head in and out on your family's time, if you are like us and prefer not to depend on the on the hotel's shuttle transit schedule.)
While my husband, our son Harry, and I always love to stay at the neighboring Waldorf-Astoria, I decided to take a chance on the Hilton. I was drawn to its kid-friendly pools and acres of lazy river and waterslides. In December, it made for the perfect antidote to Chicago's harsh winter.
Click Here to read: TRANSFORM YOUR FAMILY DISNEY TRIP INTO A LUXURY VACATION AT WALDORF-ASTORIA ORLANDO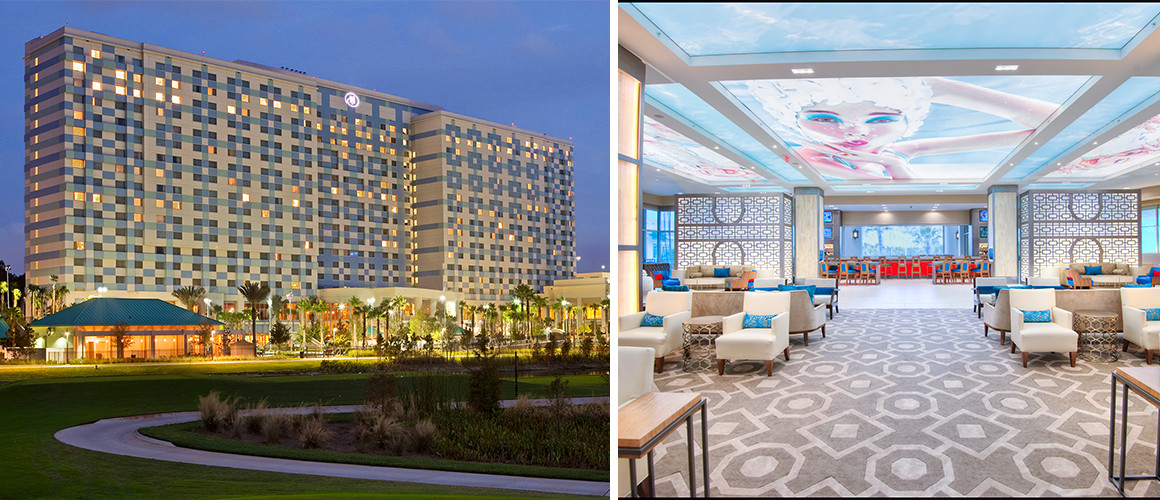 ---
The Hilton Orlando Bonnet Creek is a well appointed new complex (not worn-feeling like many Disney hotels) and 
connects to the ultra luxurious Waldorf-Astoria Orlando
, which enables visitors to benefit from the best of both resorts.
The Waldorf, for example, features a beautiful spa and one of my son Harry's favorite breakfast restaurants: Oscar's Brasserie. Harry loved walking through the connected hotels in his pajamas and settling in for breakfast at Oscar's, where he enjoyed Mickey Mouse-shaped pancakes daily.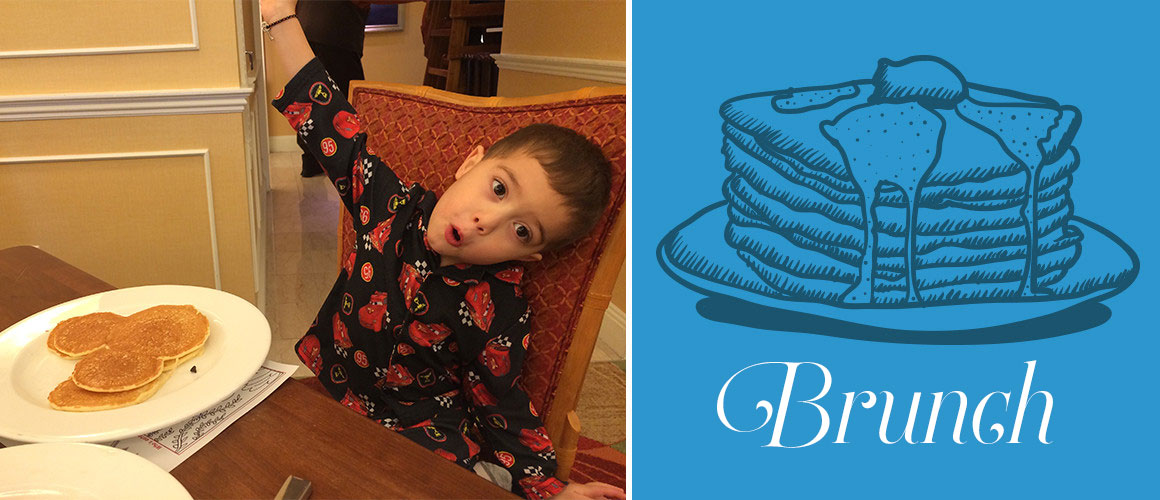 ---
The service at the hotel is outstanding. When we initially arrived at the Hilton, it was late. Harry had fallen asleep in his stroller, and I called to let the staff know. By the time we arrived, they had our suite's pull-out couch turned down and ready for sleeping Harry.
Click here to read TIPS FOR MICKEY'S NOT-SO-SCARY HALLOWEEN PARTY
That left my husband and I time to quietly take in the views of Disney from our enormous suite. The suite came equipped with a dining table, desk, wet bar, two bathrooms, and a king size bed. We appreciated the space, which was especially nice because we were settling in for five days of Disney magic.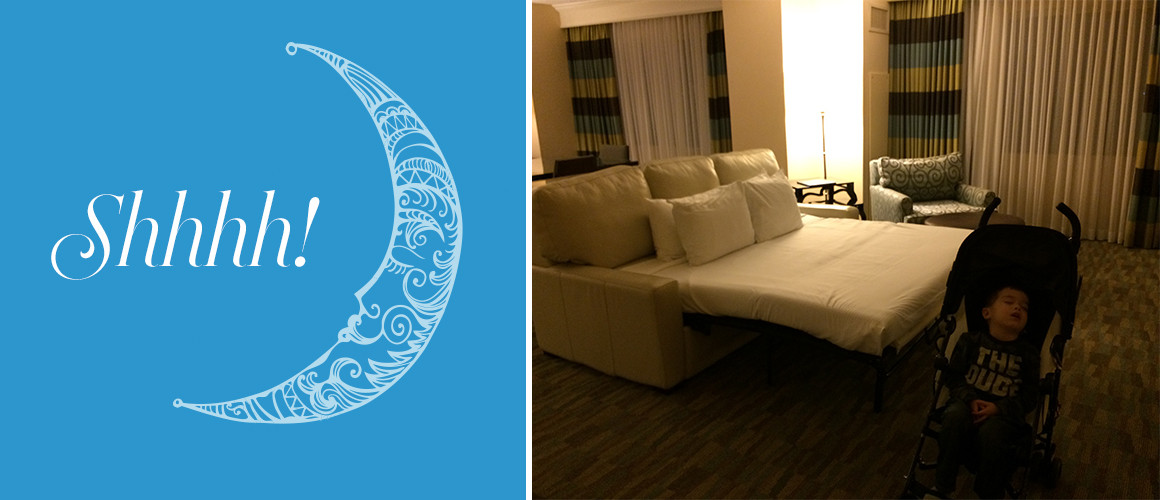 ---
The next morning, we were off and running. Being a hotel at Disney, the Hilton Orlando Bonnet Creek revolved around creating great experiences for kids. They had staff on hand to make balloon animals at the pool, and also arranged poolside kid activities hourly.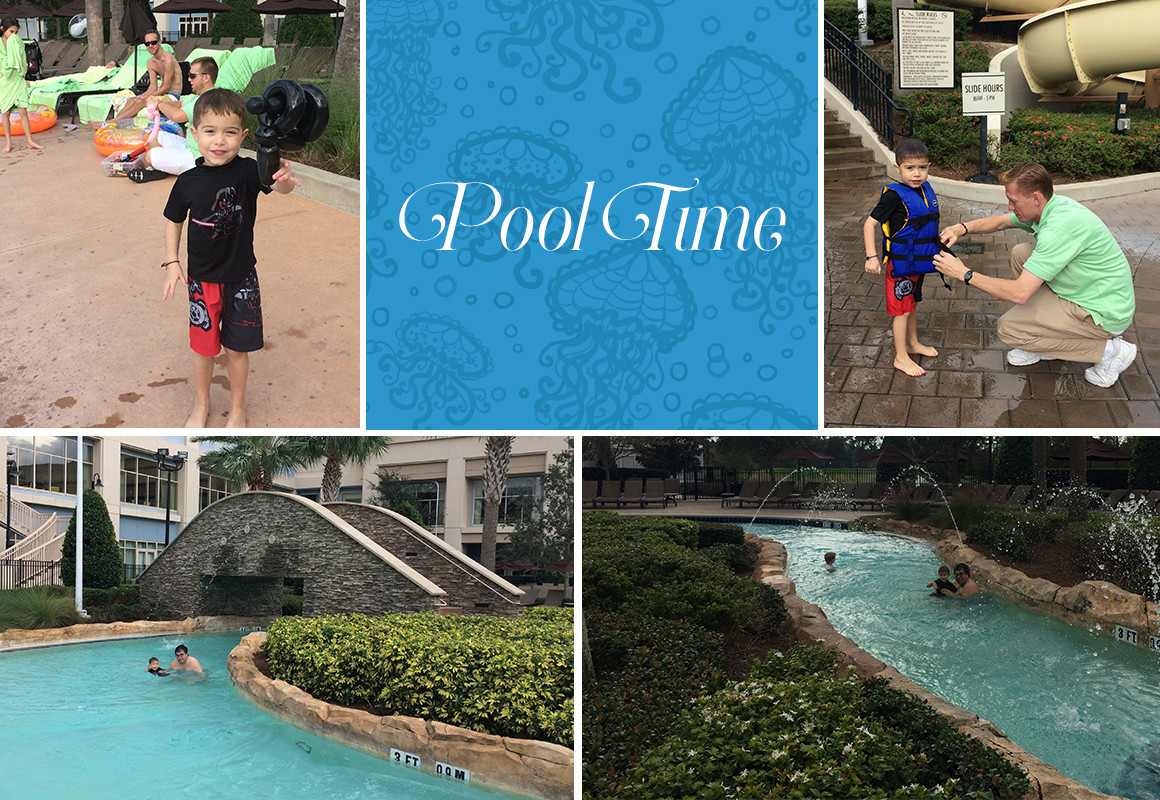 ---
Additionally, the hotel features numerous restaurants, but we were pretty focused on the Disney parks. However, I did take advantage of the 24-hour coffee bar in the lobby. It was really handy for picking up juice, fruit, and snacks in the mornings and after a late evening at the parks.
Click here to read Hotels to Park Hopping – Great Disney World Trips from the Hometown Crowd
Overall, I'd recommend this hidden Disney gem to families who want a nice room, lots of space, but don't necessarily need all of the perks you'd find in on-site Disney properties. I haven't found a Disney resort yet that beats the Hilton Orlando Bonnet Creek's style and treatment, often at a fraction of the price of on-site resorts.
Hero image credit: www.hiltonbonnetcreek.com/