Many years ago a friend who grew up poor once said to me "when I go on vacation I want my circumstances to be better than what I have at home." My friend was really reacting to her childhood and each vacation she took was as luxurious as her budget could handle. I, too, like luxury and find myself seeking it more and more as I get older, as a crutch to make travel to more challenging places a little easier for our family, and well, just because we work hard and we deserve it, right?
So it was enlightening to find ourselves on the first night of a spring break road trip hurtling along the Ohio interstate, in a late spring ice storm, headed for Williamsburg, VA at 10 o'clock at night with our kids and sensing "now is the time to pull off the road and get some sleep". But in the pitch darkness of a cold dark night somewhere in Ohio the options seemed pretty basic….Super 8, Comfort Inn, Motel 6.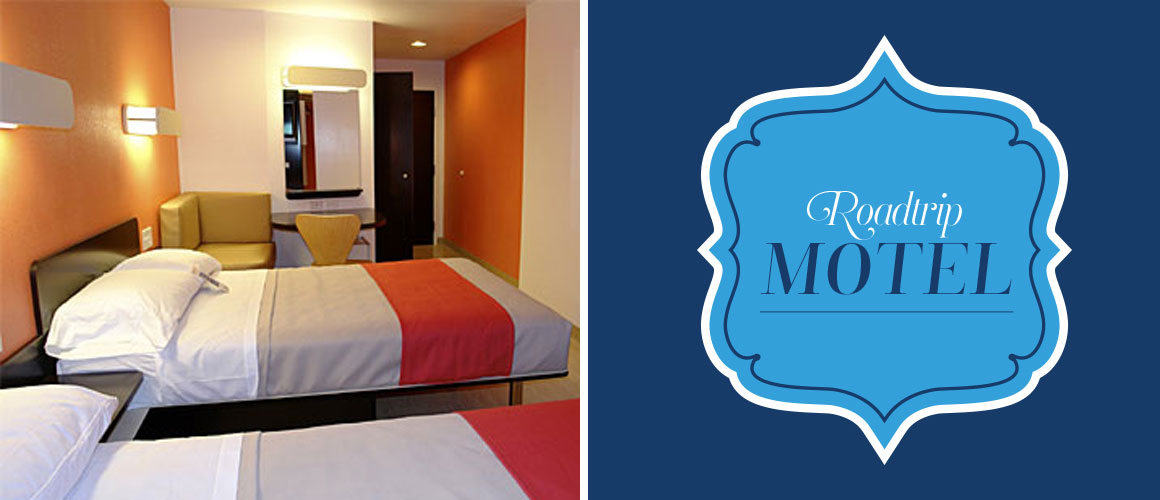 ---
At about $40 for the night for the 4 of us the price was right. We registered at the front desk, unloaded our car and trundled in from the cold to our room. Much to my surprise and delight, the room was not only nice, but well-designed and clean. The beds were firm. The sheets were soft. The pillows were good, too.   We awoke rested and my daughter proclaimed this the best night of sleep she had ever enjoyed in any hotel. Ever? Even better than the resorts we have stayed in Scottsdale, AZ? On Maui? The Loews on Miami Beach? The Motel 6 trumped all of these? Yep. It did. Her eight year old logic told her that there was no finer sleep than at this roadside hotel. Oh, and she also noted it was one of the best showers we ever enjoyed in a hotel room, better than the rain showers, the steam showers, the beachside showers we've had on the Pacific Ocean….
So it might not have been luxurious but it was very nice and our one night stay at a Motel 6 was a good reminder that simple things like a great bed, a quiet clean room and a great shower can make one a fan of even the simplest accommodations and that alone was reason enough to stay there.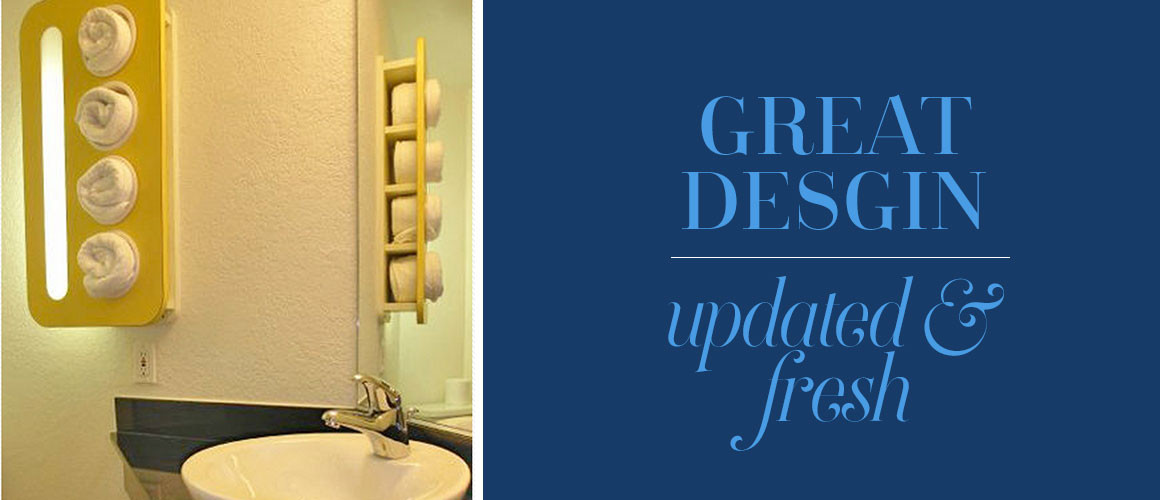 ---
In prepping this post about our experience, I found their "proud" Facebook page about their Room Design. I had a feeling that the room was better than average…
here's a video showing off the design
. I also
found this this hip article from
Dwell Magazine.
My family felt this unexpected roadside gem was absolutely worth sharing for anyone planning summer road trips, don't be afraid to pull off the highway for an inexpensive night's sleep!