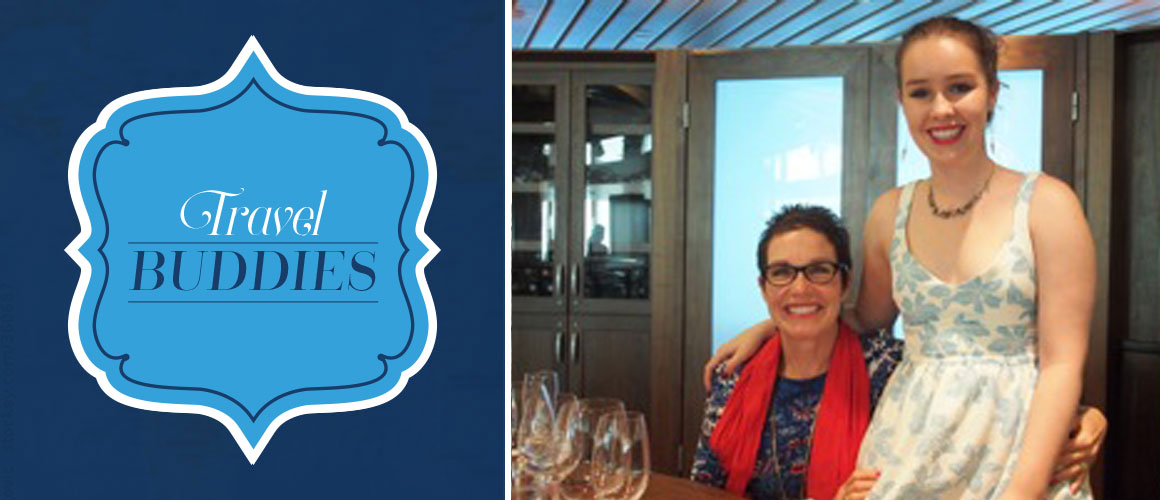 ---
When we travel we often remember the things we do, or the places we stay, but one of the more rewarding things about travel is the people we meet.
Recently, we took the kids on a Norwegian Cruise.  If you haven't been on a cruise yet, we highly recommend it, especially if you can take advantage of the kids' club which most cruise lines offer. The kids love the free time, and so will you!
We chose the late dinner seating, which was a risk, but we had been living in Spain for a year where people don't START to eat dinner until 8PM, so we figured the kids were up for it.  We were seated with some pretty great people, including Jenny and El who were on a Mother/Daughter trip. El was an Australian exchange student in Norway, and Jenny was visiting her daughter to see how she was getting along. We had a lot of fun chatting with them and enjoying each other's' company, but a truly extraordinary thing happened when we learned that Michael, Jenny's husband, wasn't on the trip because he was fulfilling a bucket list dream to go on the Camino De Santiago — a pilgrimage through Spain.
Michael had planned to end his epic journey in our beautiful city of Madrid, so Jenny asked if we knew a good hotel for him.  After six weeks of walking and staying in Pilgrim hostels, we thought it might be more comfortable for Michael to stay with us, so we suggested he stop at our place for dinner and a comfortable bed.  Again, it was a risk inviting a stranger into our home, but "nothing ventured, nothing gained!"  He showed up on our doorstep four months later and shared wonderful tales of the Camino and about Australia with our family.  Now if we ever get the chance to visit Sydney, I am sure we will have the very best local tour guides!
---