---
We are a peanut butter loving family of 3. On a previous trip to NYC with just my husband and I, we ventured to the NYU area to grab a quick bite at the famous Peanut Butter & Co and absolutely loved everything about the delicious little sandwich shop.
I couldn't wait to return to NYC with our son. I just knew our little peanut butter lover had to check out this yummy cafe with a menu perfect for his taste buds. We just returned and of course he loved it! So, I'm recommending it to all who are looking for a super casual and delicious family date night in the Big Apple.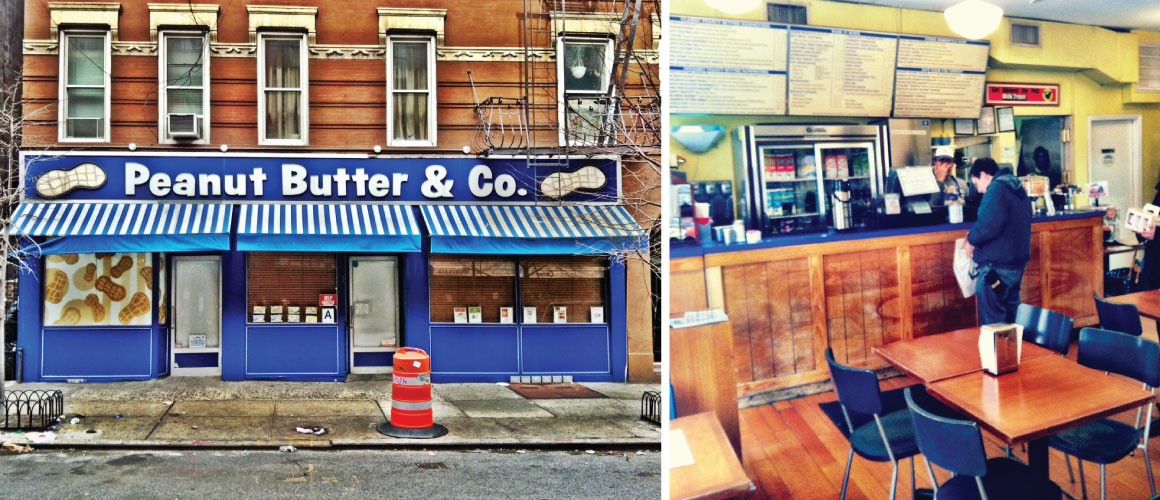 Located near NYU, and a short walk from the subway­­ you will find the cute little shop called Peanut Butter & Co. They serve every type of peanut butter sandwich and/or peanut butter concoction you could dream of. If you are not a peanut butter lover, don't worry they have some classic diner sandwiches (tuna, grilled cheese, etc) and a few salads.
It was definitely a great pick to go with a child on a Friday night. It was casual, tasty, and not busy. Since it was counter service, the food came fast and perfectly. Everything on the menu is simplified, so your order always comes out right! For the parent's that remember "Friends" there is even a sandwich named after Jerry Seinfeld…bagel, peanut butter, honey and cinnamon.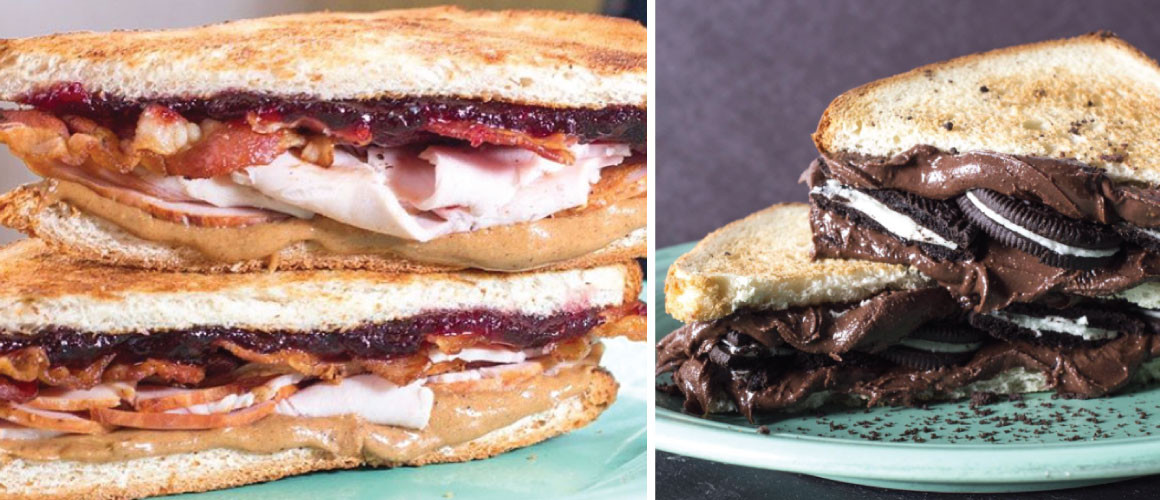 The restaurant is decorated like an old­style cafe. Steel chairs and tables, nostalgic pictures on the wall of old peanut butter ads, and a glass dome filled with brownies and cookies on the counter. We were there at night but could imagine the daytime being bright and airy with all windows on one side and ceiling fans to circulate the air.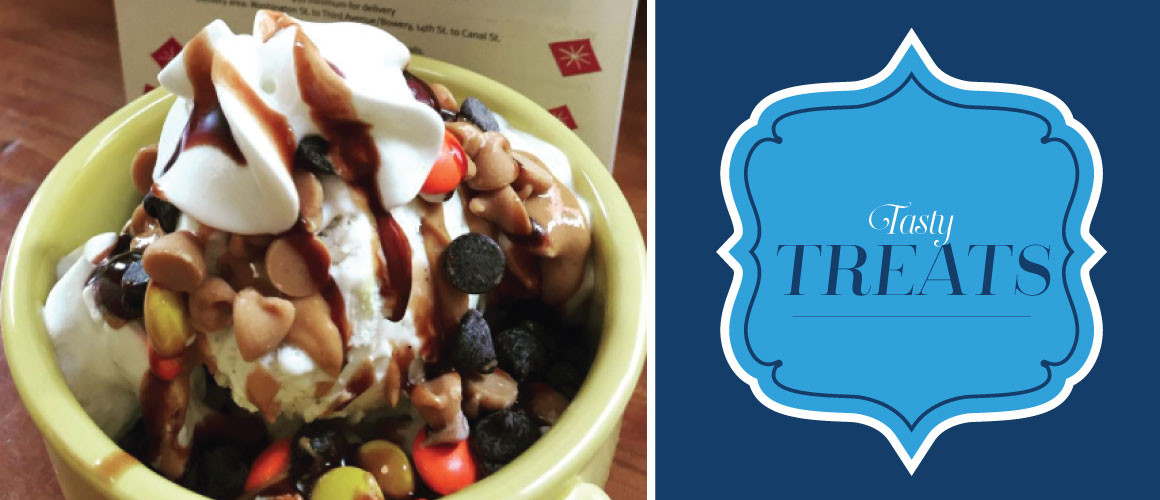 When our food arrived, the gooiness of it all made us ready to dig in. My son loved his peanut butter, vanilla cream cheese, and chocolate chip sandwich – ­­and mostly enjoyed picking out the mini­chips! My peanut butter and jelly on toasted white brought me back to my childhood days and my husband's grilled cheese was among the best! We also ordered the sampler platter ­- since you cannot order every sandwich-­it came with a taste of all their 9 peanut butters accompanied by celery, carrots, apples, and crackers to dip! To add to the nostalgic feeling, all sandwiches are served with a mini­ bag of potato chips.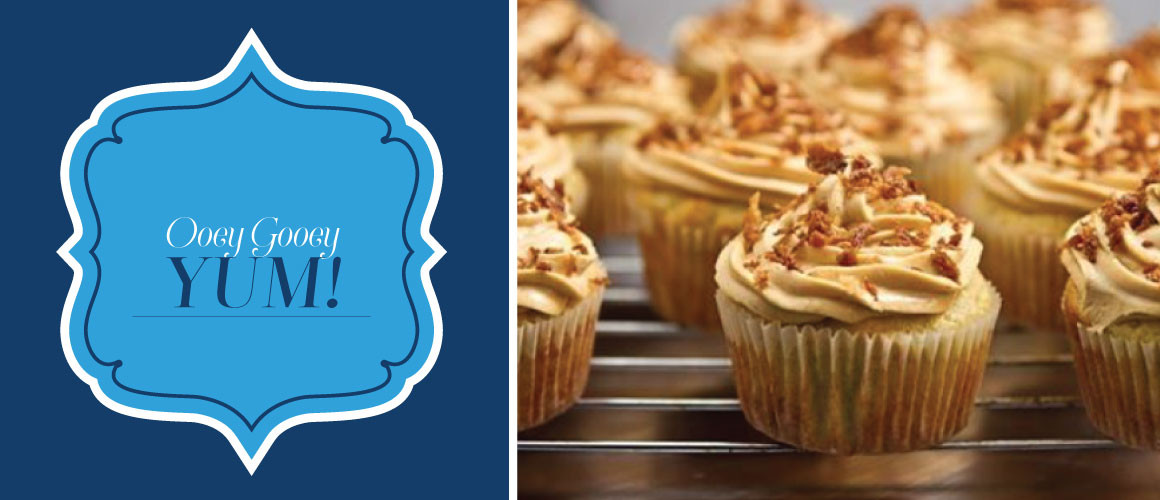 The best part of course was the desserts! We sampled a peanut butter and jelly shake and death by peanut butter sundae. Be forewarned, if you do not care for peanut butter – ­­do not order this dessert. It was a delicious mugful of ice cream over peanut butter, peanut butter captain crunch, peanut butter, peanut butter sauce, and peanut butter chips! Don't worry­ – we still all craved peanut butter the next day.
We loved this nostalgic "cafe." The prices could not be beat (especially for NYC) and it is a perfect place for all peanut butter loving kids and peanut butter kids at heart!
---
Photo Credits: ilovepeanutbutter.com, www.livingthelist.com, @peanutbutterco