There's a magical place in Pennsylvania that few people beyond the east coast know about. It's called Sesame Place—the Sesame Street theme park, complete with rides, a water park, costumed characters, shows, and more. The park is about a half hour drive from Philadelphia, in Longhorn, Pennsylvania.
I knew about Sesame Place because growing up, I lived in West Virginia, near the Pennsylvania state line. My parents took my sisters and me to Sesame Place around the time it opened in 1980, and I remember it to this day as one of the most fun places I ever visited as a little kid.
Sesame Place became one of my first real memories. So then flash forward to when my son Harry was old enough—I told my husband that I wanted all of us to venture to the theme park he'd never heard of growing up in the midwest.
Planning a trip to Sesame Place
To be honest, my expectations weren't too high because I hadn't seen the park in 30 years. But it was absolutely worth every penny.
We went to Sesame Place for Harry's 3rd birthday and again this past year. It's the perfect theme park for kids 8 and under—even as young as toddlers. There's plenty aimed at toddlers, and all of it centers on characters they recognize.
They can have lunch with Elmo, who teaches them letters; shake hands with Cookie Monster, who teaches them to share; and snap a photo with the Count, who teaches them to…well, count.
Young kids recognize these characters walking down the street, singing and dancing on stage. And they get excited.
Sesame Place is perfect for little ones!
Harry was smitten. At one point, he even darted into the center of the parade, so excited to see his favorite—Super Grover. Parade security gently escorted Harry out of the street, but that moment stands out as so honest and precious to me.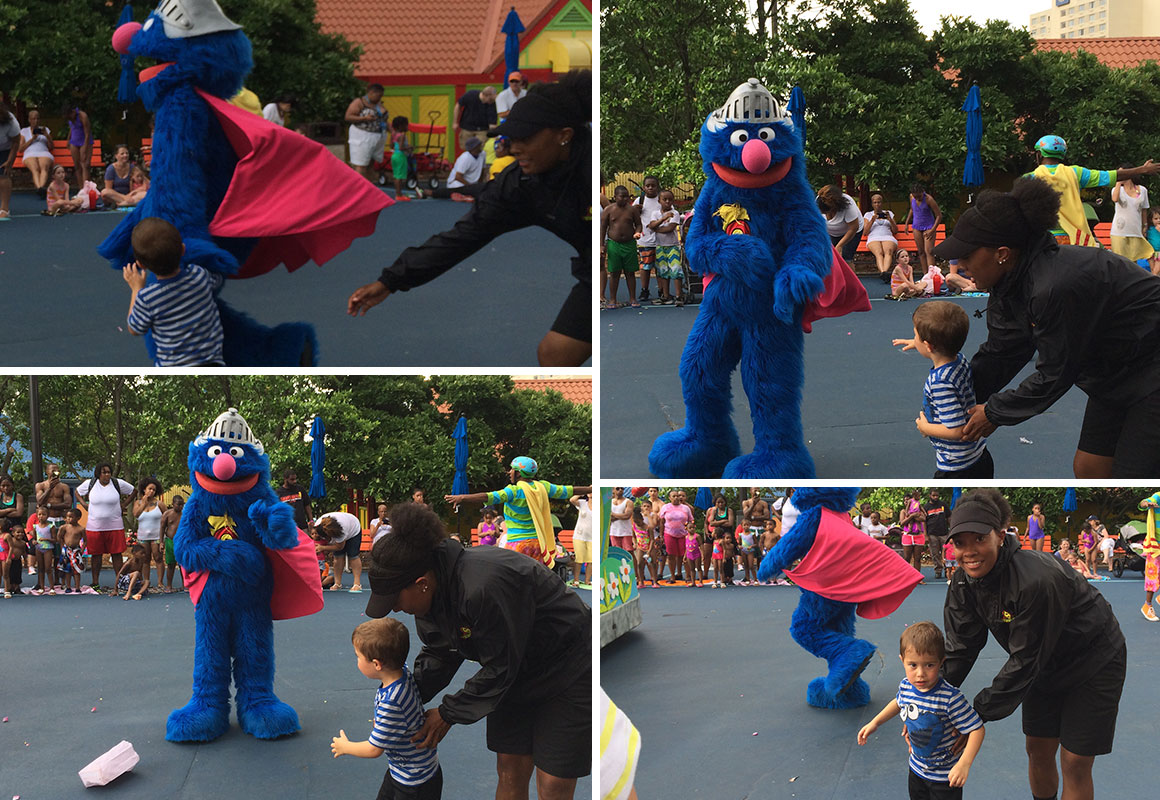 The park itself if relatively small, but it's not super crowded. Even visiting over Labor Day—one of Sesame Place's most crowded weekends—we never had to wait in lines for too long. There were enough rides, restaurants, and water attractions to keep the crowds occupied.
Harry especially enjoyed the small-scale rides all perfect for his height, like the Grover roller coaster, splash pads, and water slides.
The characters, too, are very accessible through meet-and-greets in different areas. One day, we enjoyed a barbecue where Harry got to take pictures with his favorite characters. I appreciated the laid-back, non-rushed atmosphere, even during the times when it got a little crowded.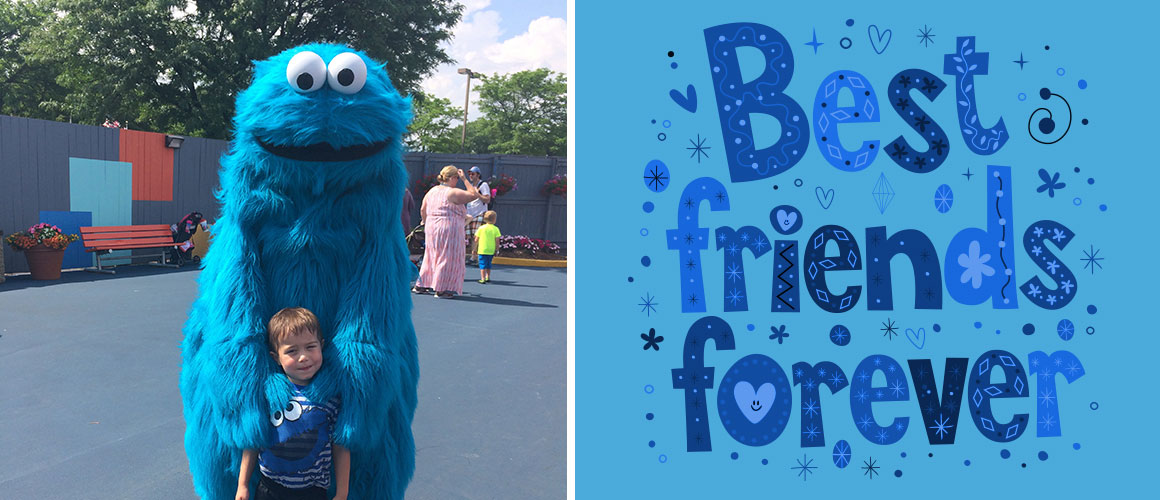 Other visitors were pleasant, too. Unlike most theme parks, we didn't see many teenagers. It was primarily parents wanting to spent quality time with their small children.
Last year, we visited Sesame Place in early June before school let out, and we had the run of the place. It's the perfect destination for a day trip from Philly: spend half the day watching shows and riding the rides, and as it warms up, transition to the water park.
I recommend looking up coupon codes before you go. Sesame Place runs regular specials and deals. If you're a Sesame Street family, this is definitely the spot for you.
Like this post? Pin it for later!