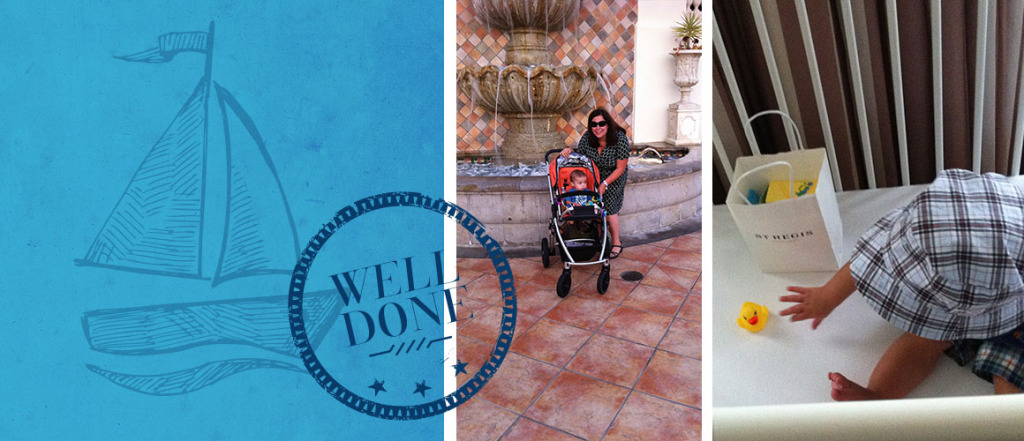 ---
When my son Harry was just a baby we took a family vacation to Southern California and spent a long weekend at the St. Regis Monarch Beach resort.  I have been remembering it – and fantasizing – about returning ever since the day we checked out from our visit 3 years ago.
 It was truly one of the most fabulous beach resorts that I have ever had the good fortune to visit.  So, when my friend Jennifer and I decided to plan a girl's weekend in Laguna Beach and bring Harry (then 3) along for the fun, I immediately suggested we head back for a weekend of pampering and leisure!
St. Regis Hotels pride themselves on establishing their brand around the importance of family traditions. I definitely plan to make it our family tradition to return to this beach resort every summer to enjoy all they have to offer kids and grownups alike!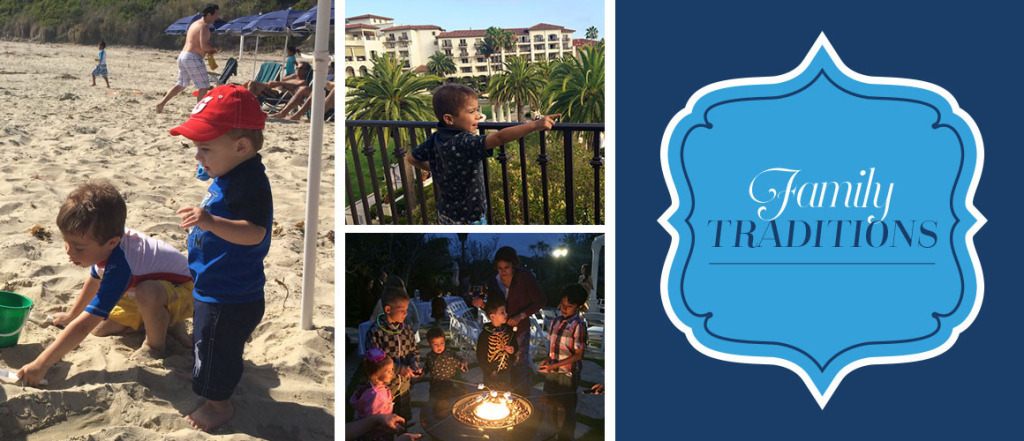 ---
Highlights and Tips for booking your stay:
Spend lots of time enjoying the pools. We headed straight to the family pool after check in. Harry found a wide array of swim toys to share and enjoy.  He was delighted with the complimentary Popsicle treats offered to all of the children poolside.  Jennifer and I appreciated the towel service, poolside cocktails, and lunch menu options.  It is one of the most amazing settings for a kids' pool that I've ever seen.  There was also a beautiful adults-only pool for those traveling without little ones.
Don't miss the Beach Club experience. A big highlight of the trip was the beach club.  A luxury St. Regis tram took guests from the resort through the immaculate golf course and into the beach club.  The drivers of the tram were so great with kids and allowed Harry to sit in front and even let me take pictures of him pretending to be the Tram driver.  They gave Harry the special job of pushing the buttons to open the gates to the golf course, making him feel super important.  I'm not a golfer, but if I ever take up golfing I will certainly be sure to come back to play this beautiful course overlooking the ocean. During our stay we made several tram ride trips down to the Beach Club where we enjoyed a formal dinner in the dining room one night, a relaxed cookout on the patio for lunch one day, and all the fun of playing in the ocean on every visit.   In addition to the awesome food service, the beach attendants thought of  absolutely everything! They set up towels, chairs, umbrellas, and beach toys right by the water each day for us to enjoy without the hassle of bringing them ourselves.
Check out the fireside stories & s'mores and kids' activities. Because we visited on weekend nights in the summer, Harry had the opportunity to enjoy a fireside story and s'mores each evening with the many children staying at the resort with their families.  He especially loved listening to the story of Pocahontas told by a storyteller dressed as Pocahontas and then making s'mores with all the kids afterwards.  There were many other activities and a special kids club for children over 5 years old, but Harry wasn't old enough to try those yet. The concierge said that they also offer many kids activities around the holidays.  Perhaps we will try to schedule another stay in December and check those out next time!
Enjoy the turndown service with bedtime stories for kids. Each night when we returned to our room Harry was excited to find that the turndown service had left a special gift and a new bedtime story especially for him on his bed.  He also was thrilled that they left a valet tray with a flashlight that provided much fun for reading bedtime stories each night.
Feel pampered by the welcome amenities and toys for kids. It is so clear that this resort welcomes families as treasured guests.  We received welcome gifts of cookies, chocolate covered strawberries, a special kid's toy, and St. Regis sand buckets upon check in during each of our stays.
Drink in the sunsets from the spectacular hotel setting. Located in Dana Point, the resort overlooks a beautiful Pacific Coastline.  Just the view from the balcony of the hotel lounge is so magnificent, that you are immediately prepared for a luxurious and relaxing stay.  We made a point to enjoy sunsets on the balcony overlooking the ocean most evenings. I'd really like to visit again during Whale watching season because there are many opportunities for excursions right in Dana point.  Laguna Beach and all of the cute little shops are very close by for easy day trips not too far from the resort.
Appreciate the lush grounds. The resort grounds are beautifully manicured and inviting.  We had the pleasure of observing a gorgeous wedding performed on the lawn overlooking the pools and the ocean while we enjoyed cocktails and glamorous people watching.
Savor the stellar service. The service is exemplary. We were delighted by the way we were cared for in all areas of the resort.
Relax in the luxury hotel rooms. The resort is located on an area of the beach where many of the high-end hotels are older and more established.  But this resort is only a few years old.  Since it is newer construction, everything, even the smells are all fresh and new.  The rooms are large and elegantly appointed.  The bathrooms are a marble paradise with a separate commode room, a glass shower with strong water pressure, and a large soaking bathtub.  Harry absolutely loved his bubble baths every night!  From our room we stepped onto a private terrace overlooking the pools and the ocean where we all spent time each day enjoying the sights and sounds of the resort throughout our stay.  When booking your stay there are lots of room types to choose from, and I don't think you can really go wrong no matter what you select.  On our first stay we had a fabulous suite that included a private butler service, which was fantastic!  On this trip, because it was a girls' trip, Harry and I shared one room that adjoined to Jennifer's room.  Both rooms were large with enormous bathrooms and balconies that overlooked the pools and had great ocean views.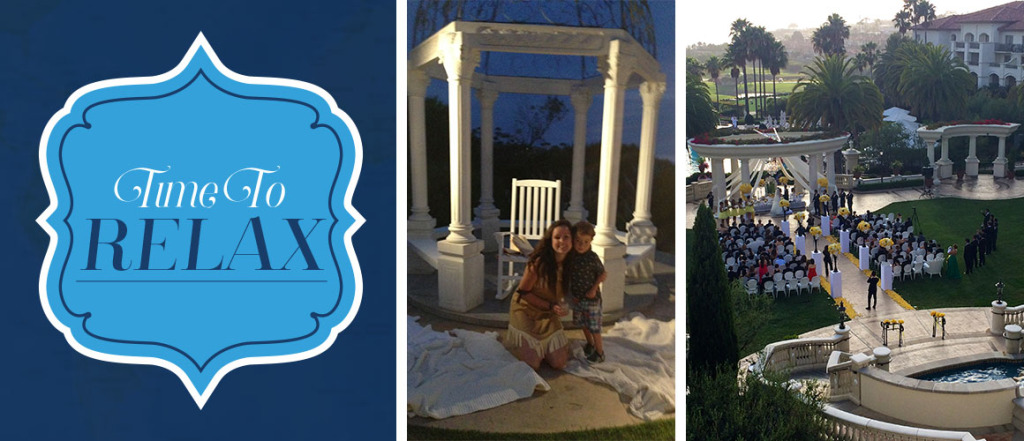 Hero photo credit: www.stregismb.com