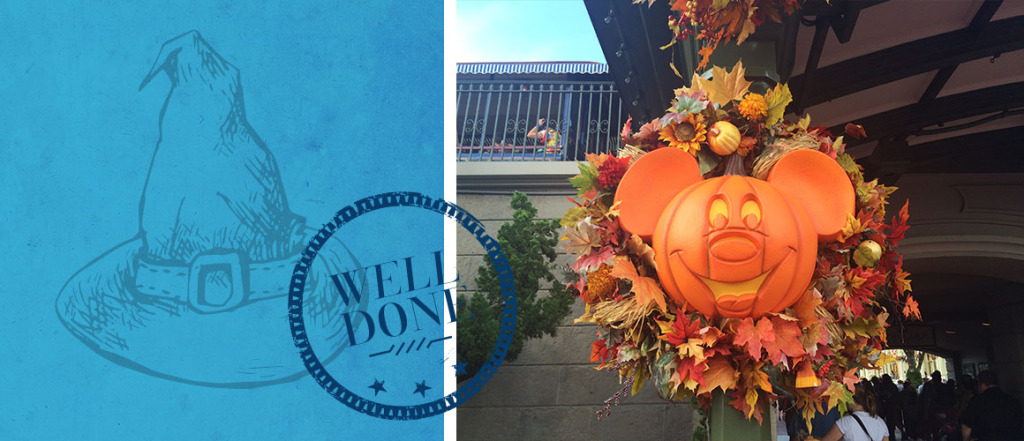 ---
I have always loved Disney World. My parents took my sisters and I a handful of times as kids and those are still some of my favorite family memories. Then as an adult, my love for Disney World continues.  I visited many times with my friends after college. My husband and I visited Disney World as a couple at least once a year before having our son, and since Harry was born we have started going multiple times each year. Disney vacations are magical for our whole family.
In September, we visited the Magic Kingdom for Mickey's Not-So-Scary Halloween Party. I've always heard great things about visiting the parks at this time of year. My son Harry loves Halloween and Disney as much as his mommy,  so I knew this was the perfect time to book a trip. The party was a blast and I'm sure this will be the first trip of a new Disney tradition!
CLICK HERE: If you want to read EVEN MORE tips for your trip to  Mickey's Not-So-Scary Halloween Party
Mickey's Not-So-Scary Halloween Party is offered on select dates in September and October from 7pm-Midnight. You can enter the park starting at 4pm. It requires a party ticket that costs between $57 and $71 depending on the date. We felt it was absolutely worth every penny of the ticket price.
Here's what we loved most about the party along with my tips for anyone planning to visit the party later this month or next fall:
Dressing up in costumes:
I had read that many visitors dress up in costume so we came prepared. Harry was very excited to dress like SpiderMan for the Halloween Party. My husband took some convincing, but once we found the right costumes suitable for a Disney Halloween Adventure we were ready to storm the castle! I must admit that it is absolutely magical to be in costume at Disney where all of the cast members will address you as if you are your costume character. I dressed up like Snow White, and let me tell you it was 90 degrees that night and I wasn't about to take off my costume, I was having a blast being Snow White at Disney World! My husband dressed up as Darth Vedar, which he enjoyed every bit as much as I enjoyed my princess costume.
TIP: Select a light weight costume that breathes if possible.  Harry wore some SpiderMan summer PJs as his costume so that he could look the part but still be comfortable walking the park in the heat. My costume however, was all polyester and didn't breathe which made me a very hot princess.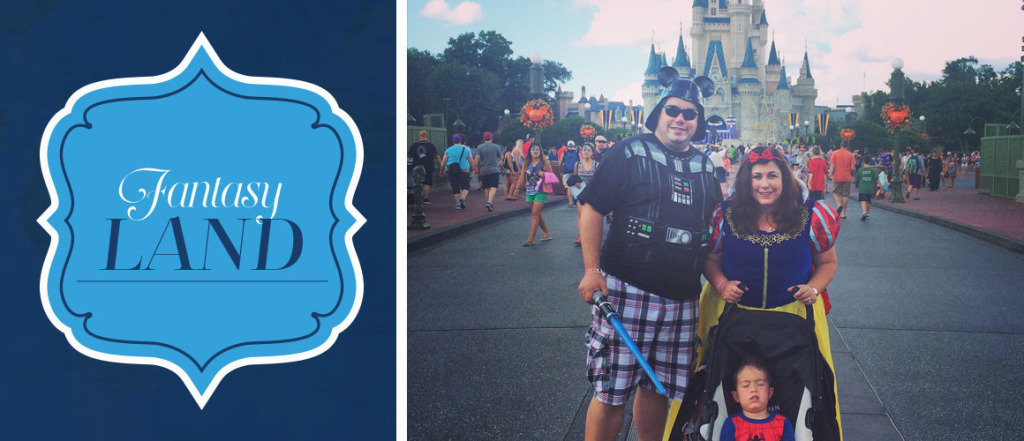 ---
Smaller crowds:
We attended Mickey's Not-So-Scary Halloween Party on a Sunday night in late September; it was so wonderful to enjoy an evening at the Magic Kingdom without crowds. While not all rides were open after 7pm we were able to enter with our event ticket at 4pm and enjoy everything in the park until 7:00 when some attractions closed for the party.
Tip: Visit in September or Early October. The parties are more crowded as it gets closer to Halloween. Dates do sell out in advance so book your tickets ahead of time so that you are sure to secure the dates before you travel there.
Click Here to read: TRANSFORM YOUR FAMILY DISNEY TRIP INTO A LUXURY VACATION AT WALDORF-ASTORIA ORLANDO
Shorter lines if any to get onto rides:
We were able to walk right on to many of the rides. It was AWESOME! The longest line we waited in all night was 10 minutes, and that was for the Seven Dwarfs Mine Train ride that would normally have a 90+ minute wait.
TIP: Check your map to see which attractions are closing at 7pm and do those first if you want to get them in. Save the most popular rides that would usually have a long line for later in the night after the fireworks. By then, the lines will all be short! Also, we skipped the first parade and used that time to ride the Haunted House ride which would usually be the one ride with a long wait. We were able to get right in without waiting.
CLICK HERE to Read all of our Best Tips for Mickey's Halloween Party at Disneyland California
No FastPass or Mobile Apps to worry about:
We really enjoyed freedom from our phones and checking mobile apps for FastPass Plus times. We were on our own schedule and rode any ride we wanted without having to jump around the park to make a FastPass time.
TIP: Put your phone and your Disney Apps away. Enjoy a carefree night free of strategic planning around FastPass rides. Just roam the park and jump on whatever ride looks good with minimal waits!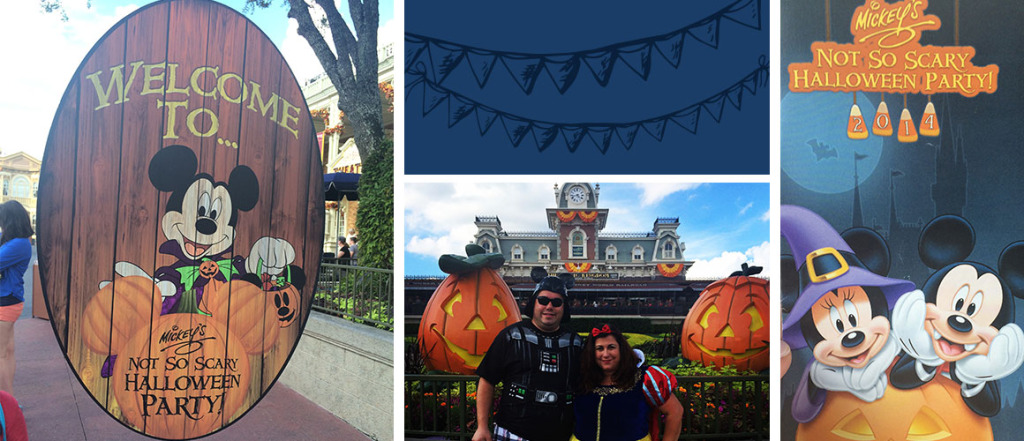 ---
The "Boo To You"Parade:
The "Boo To You Parade" is magnificent and filled with Villains and not so spooky characters. It was my favorite Disney Parade ever. The parade runs twice each night and is full of catchy music and spooky fun. We especially loved all of the dancers and grave diggers from the Haunted Mansion.
TIP: Even if you aren't usually a parade person you don't want to miss this one! People line up for a good parade spot way in advance so plan to stake out your parade spot and enjoy a treat while you wait. We skipped the first parade and watched the second parade because the crowds were less dense and it was easier to get a prime spot.
Click here to read PACKING THE PERFECT BACKPACK FOR A DAY AT DISNEY
"HalloWishes Fireworks Spectacular":
Each night during the party they present a special "HalloWishes Fireworks Spectacular". It is fantastic! It was so nice to watch from Main Street and not be crammed in standing shoulder to shoulder in a dense crowd. The light crowds made it easy to see, listen and enjoy the superb fireworks display.
TIP: Don't watch too close to the castle. It's best to view the Fireworks on Main Street so that you can enjoy all the full blasts of color
CLICK HERE – JOIN THE LUXURY DISNEY WORLD FACEBOOK GROUP

IF WE CAN ANSWER YOUR QUESTIONS ABOUT PLANNING YOUR NEXT DISNEY VACATION.
The Halloween decorations:
I LOVE Halloween and seeing the Magic Kingdom decorated was glorious. There are lots of great spots for fun Halloween photos that capture all of the grand décor. Unfortunately, Harry was NOT in the mood for taking pictures that night so we don't have many.
TIP: Disney photographers will be happy to take pictures of your family on your camera as well as theirs. So, be sure to ask them so that the whole family can be featured in great vacation photos.
The rarely seen characters:
This party offers some great opportunities to see rare characters like Jack Skellington and The Seven Dwarfs, as well as all of the Disney Villains. We saw long lines for the characters, and opted to skip character lines and enjoy the rides instead.
TIP: At the end of the night there was almost no wait to meet all of the 7 Dwarfs. Skip the lines early in the night and head to the 7 Dwarfs around 11:30pm to walk right up.
The Halloween Disney merchandise:
All of the shops were filled with fun Halloween-themed merchandise. We found some great decorations to take home for our own Haunted Mansion.
TIP: The park has Halloween merchandise during September and October and so do stores in Downtown Disney. If you don't want to your spend time shopping at the party, you can easily pick up Halloween Merchandise another time.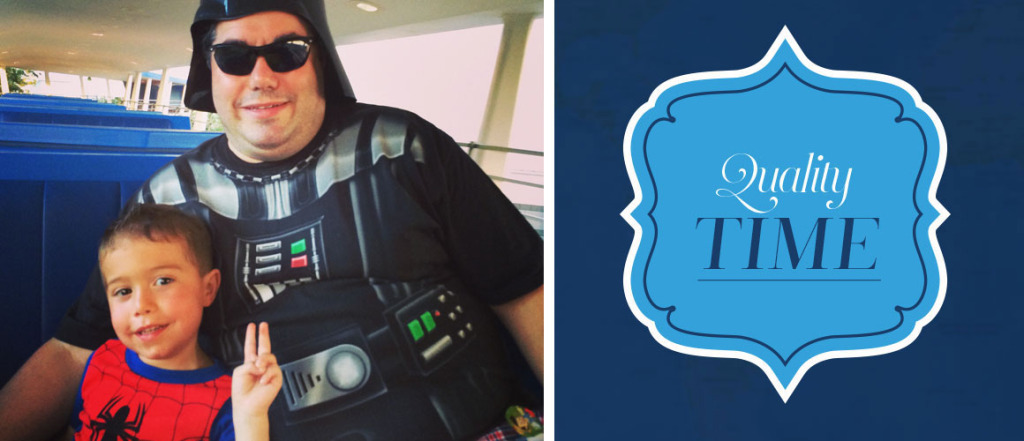 ---
Planning a trip to Mickey's Not-So-Scary Halloween Party? Pin this for later!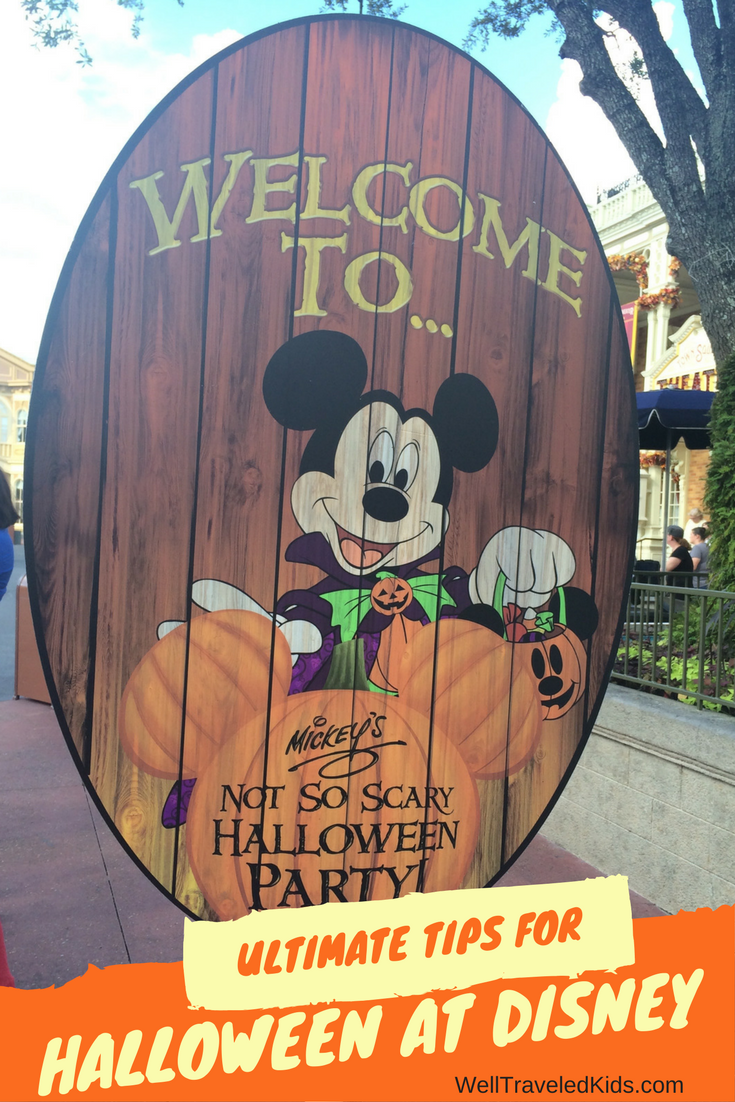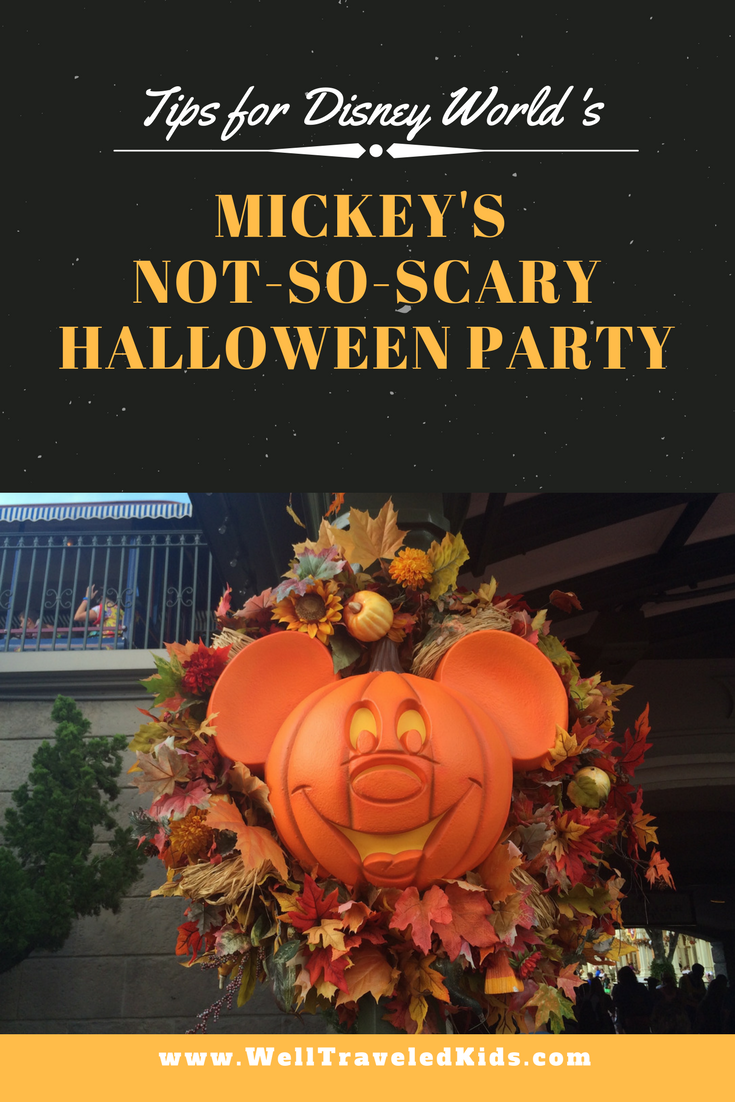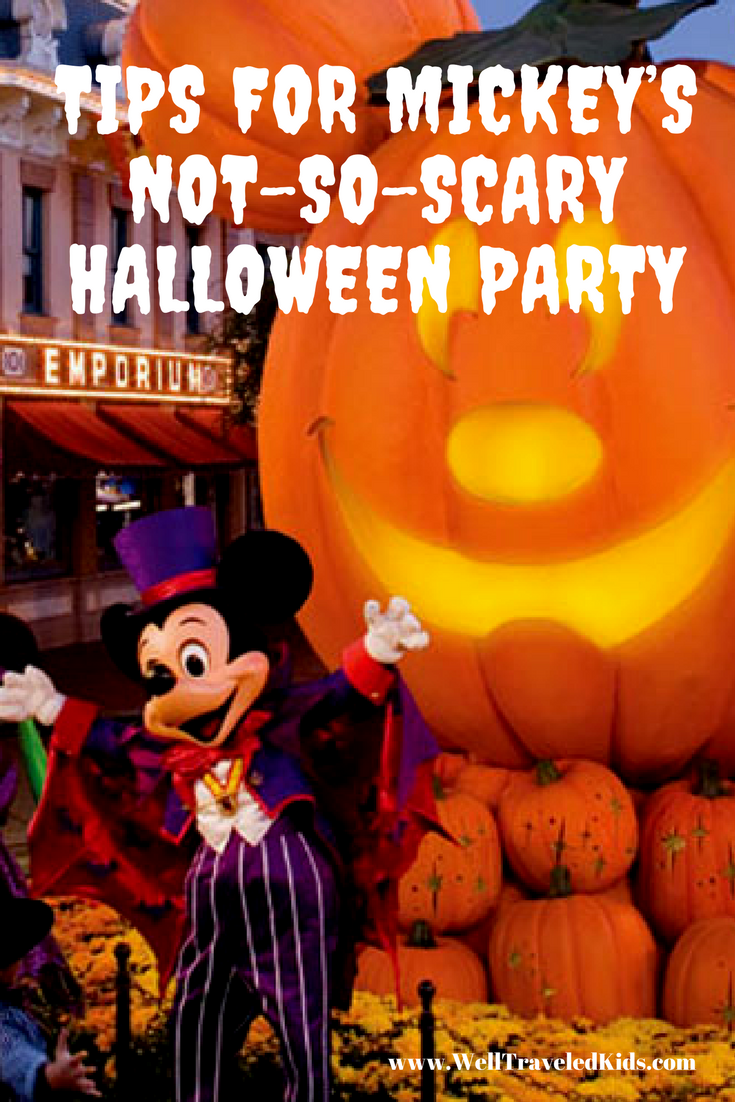 ---
Hero image credit: 
www.couponingtodisney.com