Last summer I visited Pittsburgh with my family and we had a blast!  Here's my list of  Top 5 #nottobemissed favorites that I recommend for anyone visiting this summer!
1. Frank Lloyd Wright's Falling Water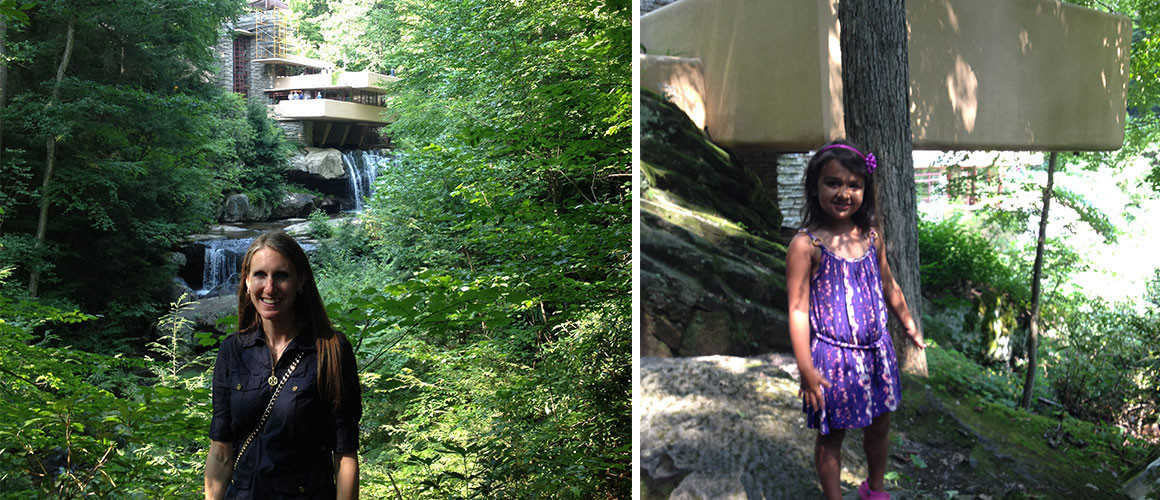 Just about an hour outside of the city, it is such a beautiful area to drive through. The house itself is a masterpiece and gives you a sense of instant calmness. The great thing is, you can still go even if traveling with little kids that are too young to tour. I went with my sister in law, my 2 year old son Guy, daughter Zara who was 4, and my 8 year old son.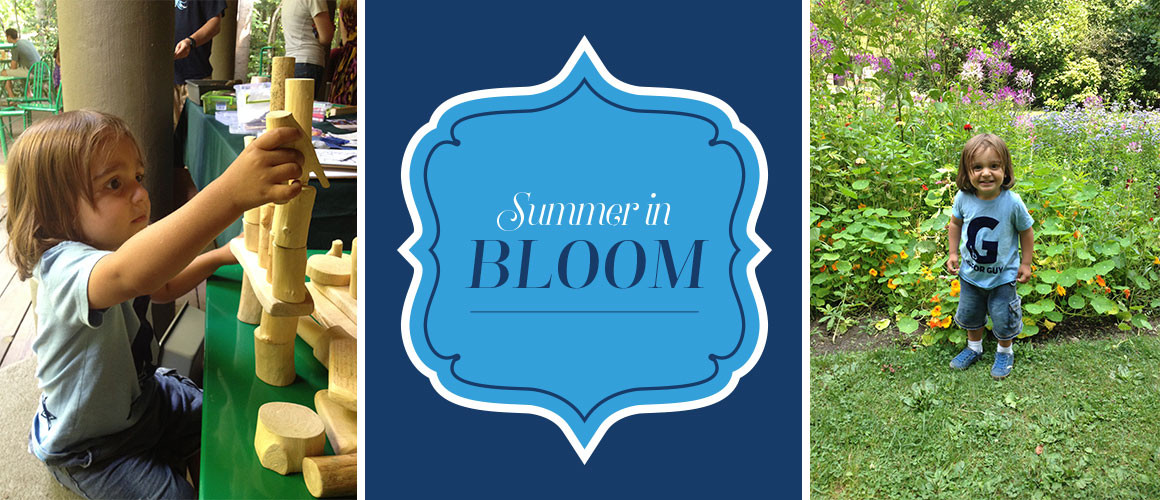 They have a family center with toys and activities where one parent can stay with a child and play while the older children and parent can go on a tour. They also have beautiful trails to explore. There is plenty to keep little ones busy.  My two youngest made postcards, made necklaces, explored the trails, and built things with blocks.  My 8 year old loved the tour.
2. Andy Warhol Museum
Every kid needs to see Andy Warhol's work and his museum is the best place to see it!  (Ok, I may be biased, he IS my favorite artist!). It has many large open floors showcasing paintings, sculptures, film, and even wallpaper!  The kids loved the disco ball room with a film of a song. The best part is the balloon room where the kids can hit silver helium balloon pillows in the air. They had so much fun. The bad news is they don't allow pictures so we can't show the kids' gleeful faces. When bringing a 2 year old, the open space of this old mattress factory was great. He was able to run around without bothering anyone or the art.  Fun was had by all.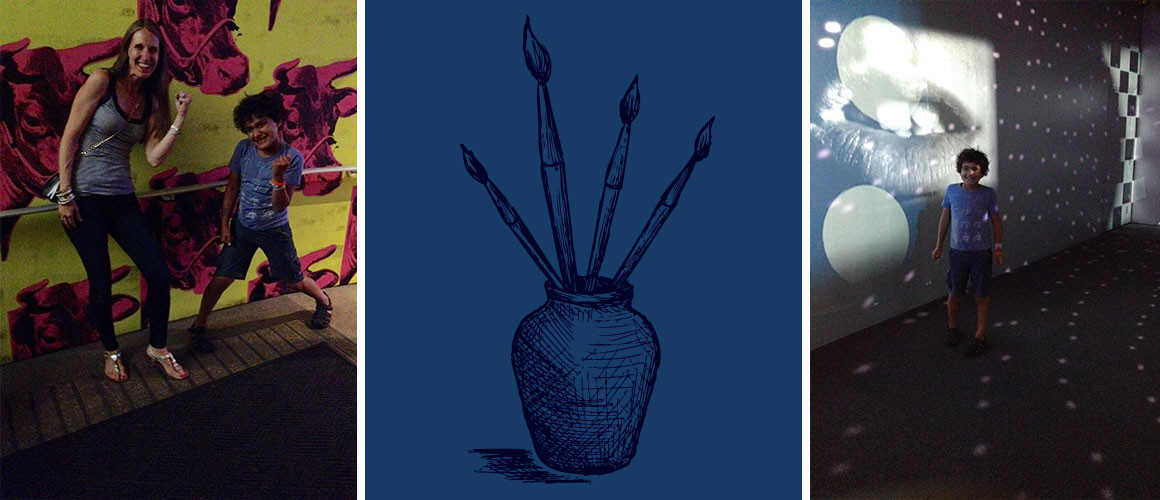 ---
3. Pittsburgh Pirates Game
My eldest son Rafi loved the Pirates Game. We stayed downtown and could walk to the stadium. How convenient!  If you are there during football season you can walk to the Stealers stadium too!  We didn't plan on going to a game until we got there and all seats were sold out. But, the standing room only seats worked out great for us.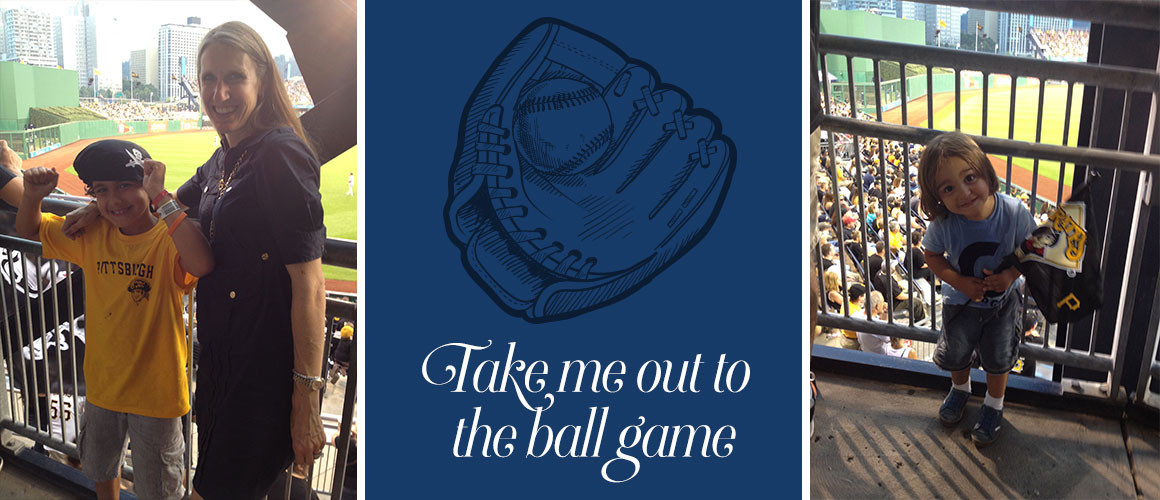 We stood on one of the ramps and could see great. It was especially good for my two year old because he could run around. I don't know that he would have sat in a seat for a whole game!  The best part was the post game fireworks. We decided to start walking back to our hotel since it was late. Our walk home was spectacular! We walked across the beautiful bridge watching all the fireworks. What a way to end the night!  Needless to say, we became pirates fans this weekend.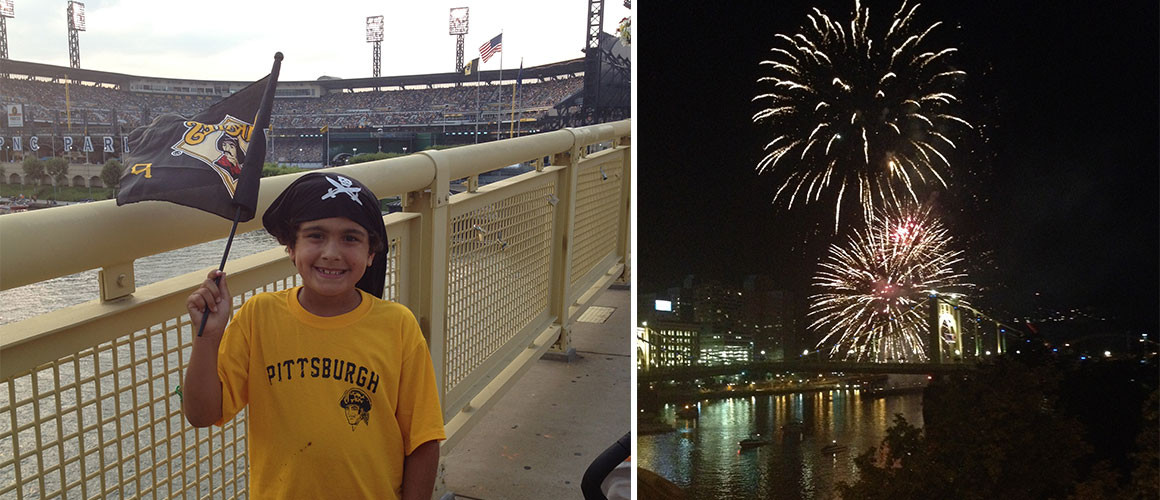 ---
4. Primanti Brothers
You can't leave Pittsburgh without a legendary Primanti brothers sandwich. These originated during the Great Depression and were sold to busy truckers.  We decided we needed to get one before we headed out of town. You choose your meat and it comes with a load of other yummy stuff: coleslaw, tomatoes, provolone cheese and French fries. Who doesn't love a sandwich with fries on it?!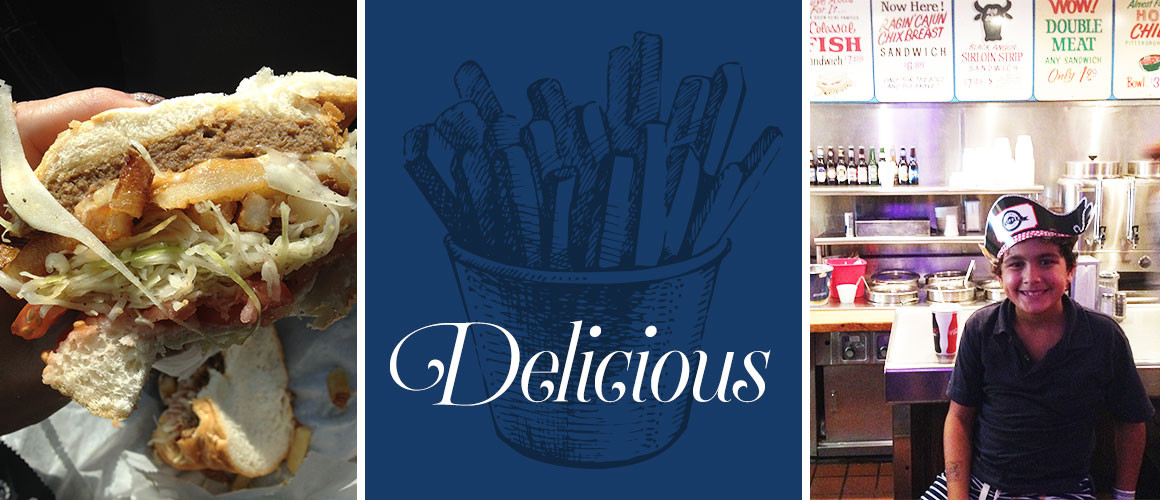 5. Gateway Clipper Boat Ride
We went on a beautiful ride down the river on the Gateway Clipper Fleet. We went on the special kids cruise which was a pirate themed tour. We learned all about the various landmarks, bridges, and buildings.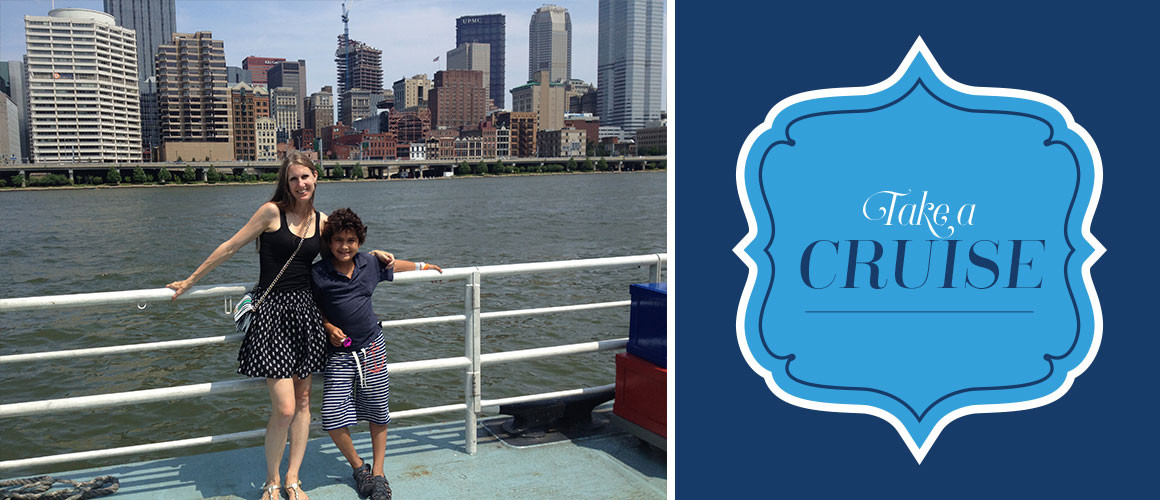 This city has so many beautiful bridges!  After we learned about the city and sights, a pirate made the kids swords, took them on a scavenger hunt and played games. Aye aye matey, we were hooked!