There is no better way to immerse your family in nature and let your kids discover the United States' amazing diverse untouched landscapes than a visit to one of the country's more than 84 million acres of National Parks. This year marks 100 years since President Teddy Roosevelt established our National Parks program, and National Geographic is celebrating this historic milestone by giving away an amazing family vacation.
Last year, we began exploring the National Parks with my then 4-year-old son, Harry. He loved The Statue of Liberty, as well as Pu'uhonua o Hōnaunau National Park and Volcanoes National Park on the Big Island of Hawaii. In fact, Harry loved them so much that we made it a family travel goal to visit at least one more National Park each year and document our travels by collecting stamps in our National Parks Passport book. This summer, we head to Washington D.C. to explore the National Mall and Memorial parks.
To help prep Harry for our travels, we consult National Geographic, which offers a great collection of books perfect for getting the whole family excited about visiting National Parks.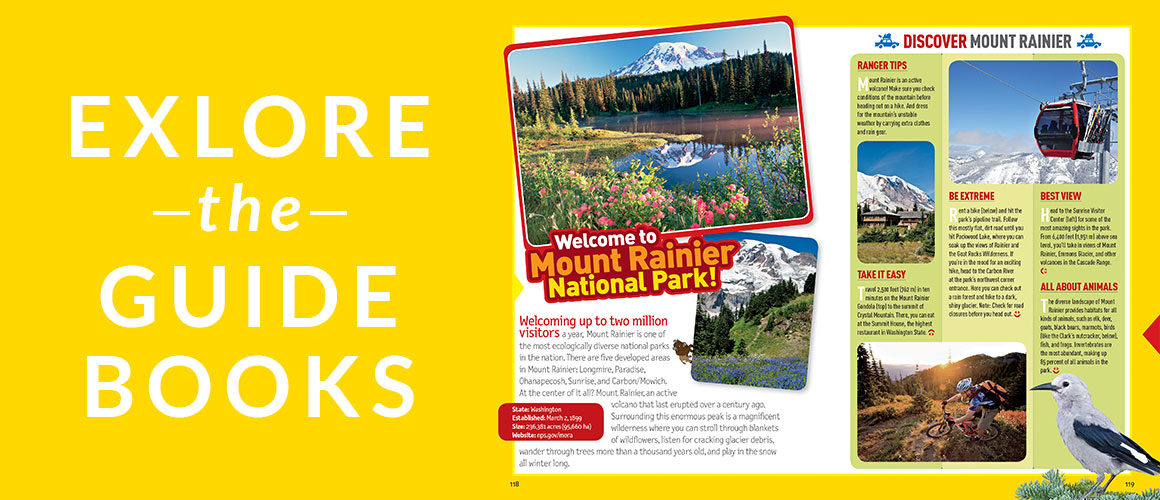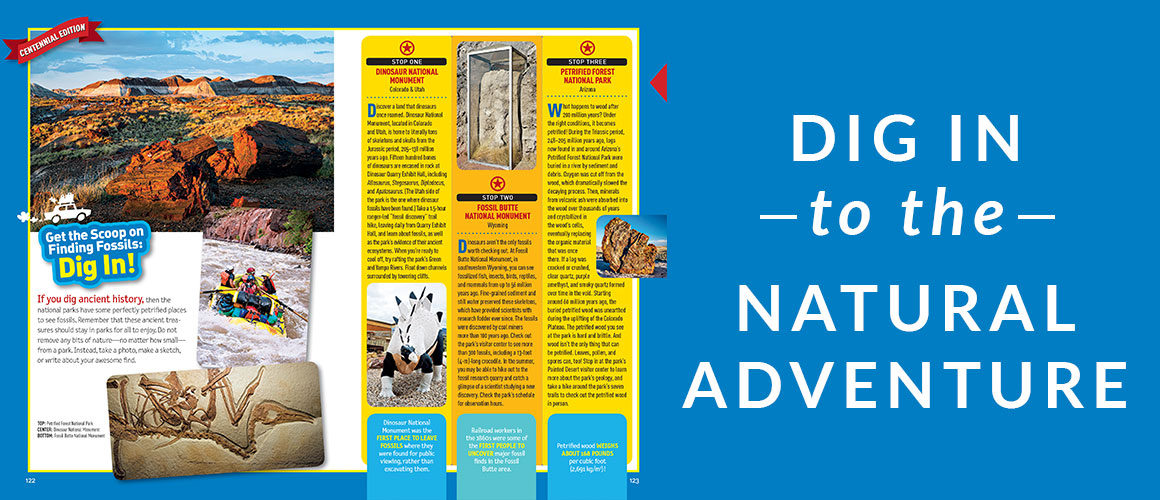 Plan ahead with National Geographic books
National Geographic has created gorgeous photo guide books for the National Parks that are perfect for all ages. If you are planning an upcoming trip or just have a bad case of wanderlust, check out all of the National Parks titles.
Just for kids
Harry is obsessed with maps and loves looking up each of the parks in the new National Geographic Kids National Parks Guide U.S.A. Centennial Edition. He especially loves perusing all of the awesome photos of natural wildlife found in the parks. His favorites are the moose, grizzly bear, and crocodile.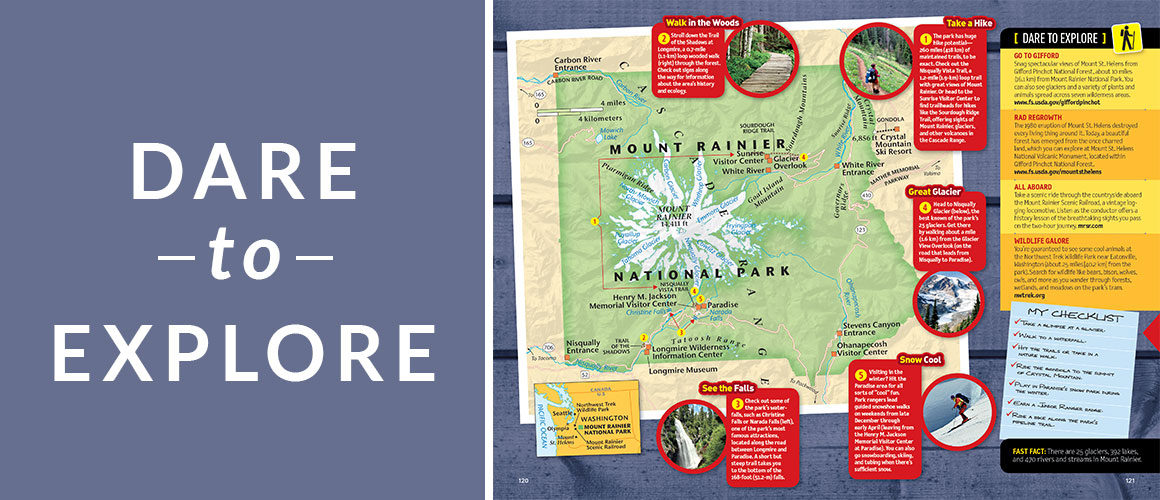 Enter to Win a Family Vacation to Grand Canyon, Bryce, and Zion National Parks: National Geographic is celebrating the 100th anniversary of our National Parks Service by offering the chance to win a spectacular family vacation for four to Grand Canyon, Bryce, and Zion National Parks.
"This fabulous 8-day family adventure from National Geographic Expeditions is a dream trip come true. Discover the incredible geological treasures of the American Southwest and marvel at the rainbow colors of the high desert; explore the Grand Canyon's North Rim on foot or mule; hike amid Zion's wonderland of slot canyons, hanging gardens, and waterfalls, and splash through the Narrows of the Virgin River; wind through Bryce Canyon's whimsical maze of red rock spires, and go on a scavenger hunt. Stay in historic park lodges with Old West atmosphere, and take part in activities and excursions geared for explorers of all ages. The National Geographic National Parks Sweepstakes runs from April 1 to August 31, 2016. To enter or obtain full Official Rules, visit NationalParksSweeps.com."
I was gifted the National Geographic kids guidebooks with the request that I review them. Harry fell in love with the beautiful photographs and maps immediately, and it was my pleasure to highlight them on the site.