All politics aside, when I look into booking a luxury hotel for our family, I select where we stay based solely on the luxury experience per dollar spent. Not all five-star hotels are created equal.
I love to feel pampered and spoiled when I'm on vacation, so I weigh out the possibilities for what each vacation would look like at different properties. When considering the possibilities for our visit to Toronto, the Trump International Hotel and Tower was a clear stand out. It turned out to be the perfect choice for our family vacation.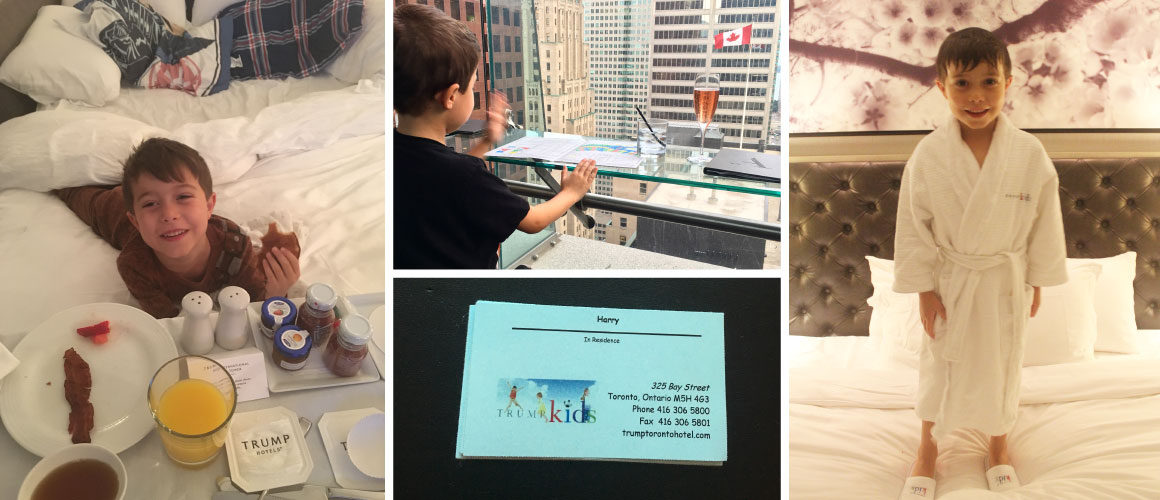 Huge, superior suites for families: We loved spreading out in our suite at the Trump Toronto because it had two bathrooms with a huge bathtub and marble floors, a separate bedroom with a king bed, a living room with a wet bar, fireplace, and a pull-out couch—all perfect for relaxing after an eight-hour road trip from Chicago.
Awesome pool: Sometimes it's hard to find big city hotels with pools that are fun for families. The indoor pool at the Trump Toronto was an urban oasis. Loads of families played together there all weekend during our stay. It was refreshing and the perfect way to cool off after sightseeing during the Toronto heat wave.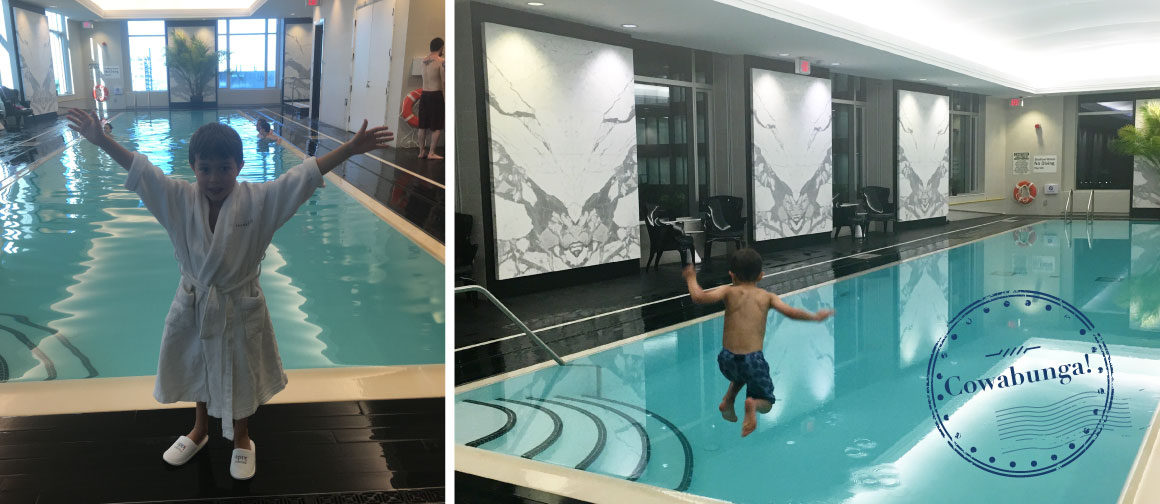 Attention to the little details: On more than one occasion, I was so impressed with the way the Trump Toronto staff paid attention to all the little details of our stay. Kevin the bellman went above and beyond, becoming great pals with my little guy Harry. The room service staff, aware of my son's egg allergy, called to tell me that a few of the items I had ordered for him contained eggs and offered to substitute other options. The housekeeping staff was also aware of my son's peanut allergy and removed all mini bar items that contained any trace of nuts so that there would be no chance for him to get sick in the room. I always tip for daily housekeeping and only occasionally do I get a note that simply says thank you. But at the Trump Toronto, I got a sweet personal note that made a very nice impression.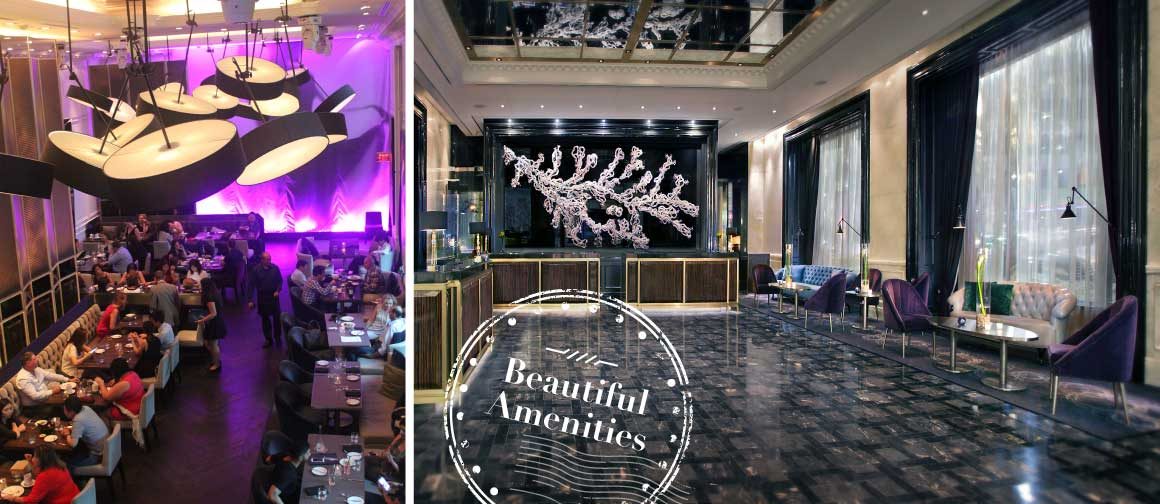 Genuine hospitality: Everywhere from the American restaurant to the pool and lobby, we felt a super family friendly vibe at the hotel. During our visit to this very urban and sophisticated hotel, baseball players from the Blue Jays and Marlins were also staying. The fact that despite these VIPs, the staff still treated families with little kids so well meant a lot to us.
Location location location: The location of Trump Toronto makes it especially attractive for a sightseeing vacation. We walked everywhere: a few blocks to the Hockey Hall of Fame, to the Blue Jays game, to the CN Tower, to take photos at the Toronto sign, and more. We only needed to jump in the car for a quick 10-minute ride to dinner in Greektown or a five-minute ride to shopping in Yorkville.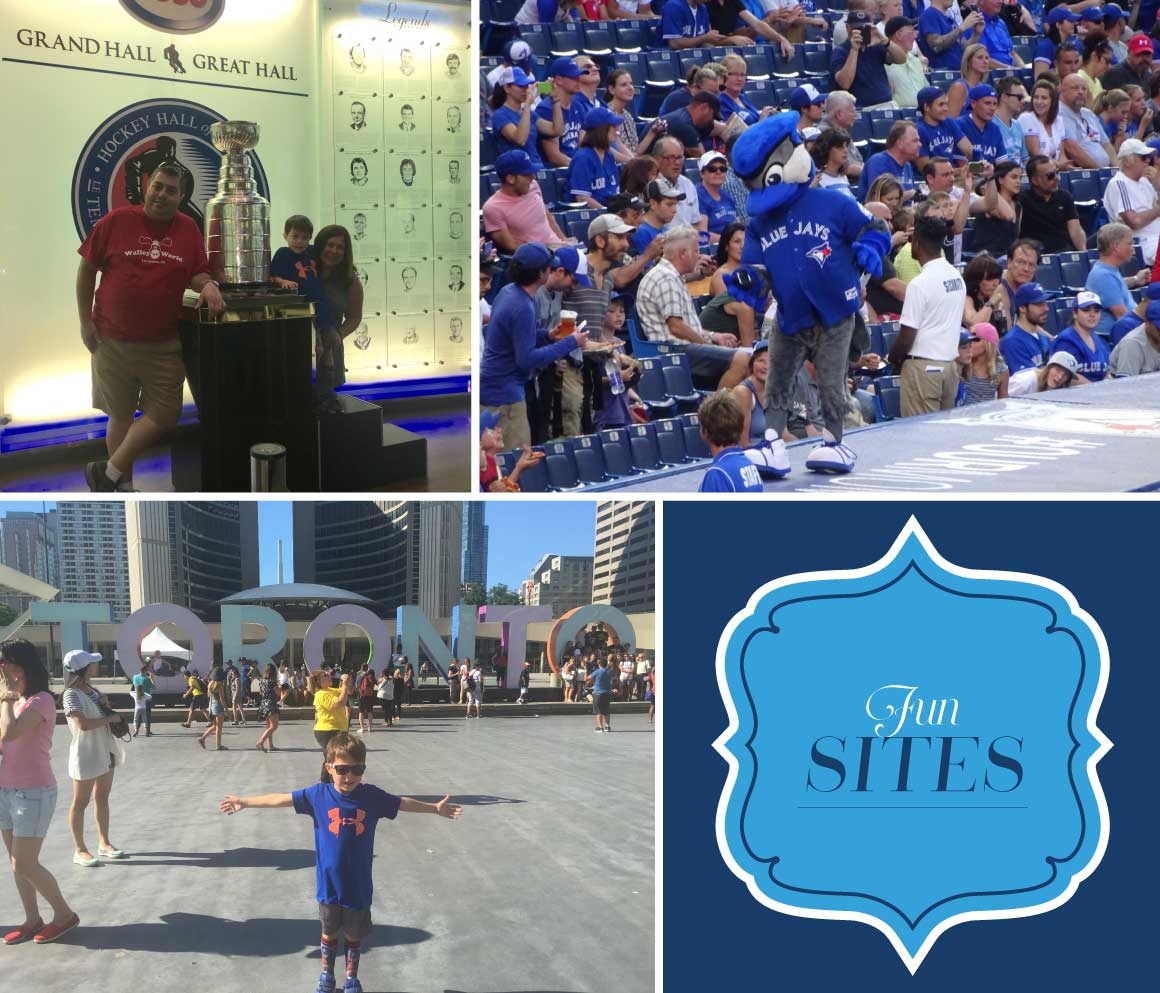 So regardless of your politics, if you're going to Toronto and love really nice hotels, I recommend a family stay at the Trump Toronto. You and your kids will really enjoy it—I know we did.
Disclosure: I received no free nights at the Trump Toronto. I did receive a slight media rate discount on my room at the hotel. As always, all opinions are my own.
---
Pin this for later!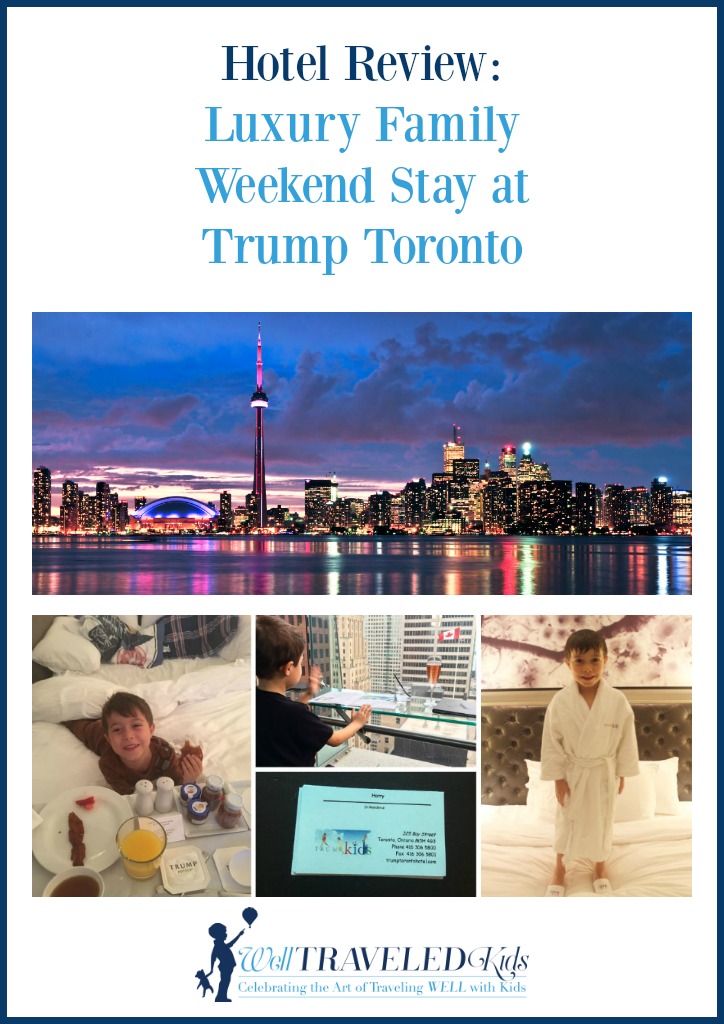 Photo Credit: LuxuryHotelist.com