Considering Maui is a tourist mecca I am constantly amazed by the high quality and variety of food available on the island. There are many fancy restaurant options and we have enjoyed those places but more often than not we find ourselves going back to local haunts and casual spots for our meals.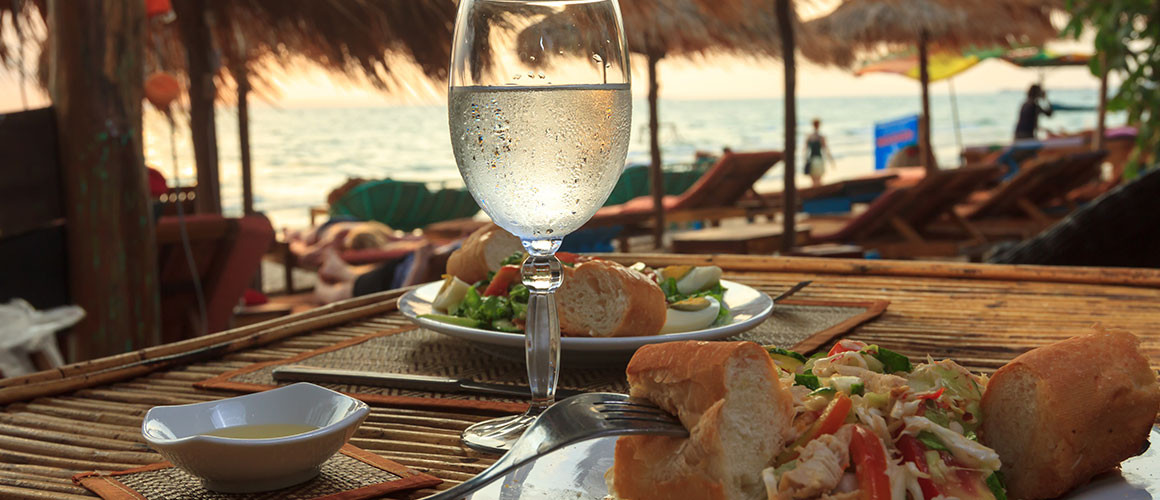 ---
Before I talk about restaurants let's talk about groceries as Maui is a great place to picnic at the beach.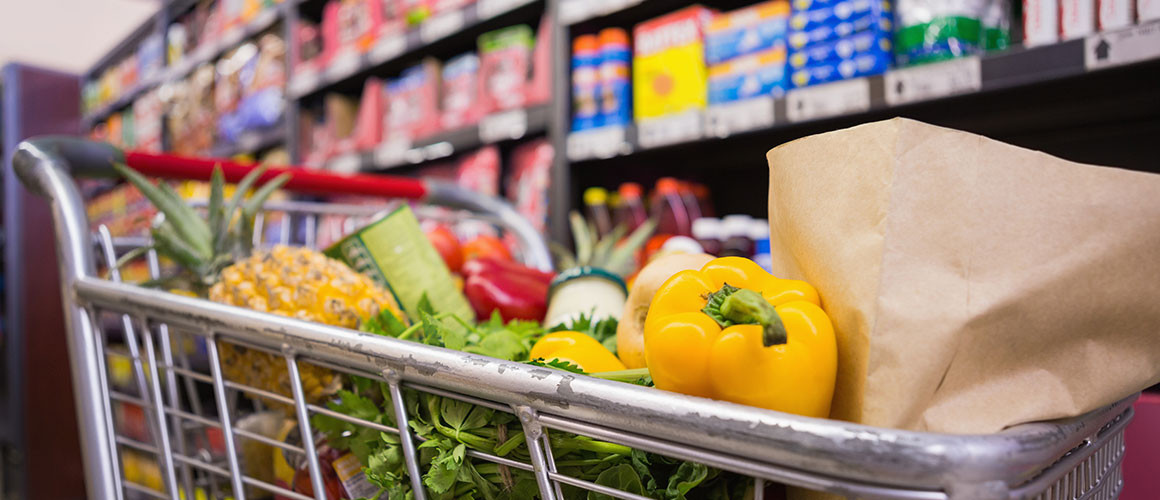 ---
Located in a convenient strip mall at Kaanapali this spot has a diverse menu including local favorites like Plate Lunch, Kailua Pork and more.  They also have excellent BBQ, and comfort foods for every palate.  I noted they make bento box lunches for people wanting to drive to Hana or make a picnic along the way.  Their dining room is a good spot to eat or you can order to go.  Both are excellent options.
The Fish Market Maui (In Honokowai)
This place is local.  We love it.  The guys behind the counter hustle counter orders.  They have a remarkable selection of fish you know (mahi-mahi, opakapaka, ahi tuna) and fish you don't know (walu, uku and more).  Watch them prep fish so fresh it is literally being brought in by fishermen throughout the day.  You can also get poke tuna and salmon.  Half of The Fish Market offers raw fish you can purchase by the pound and go home and prepare.  The other side of the market is a kitchen that will prepare fish any way you like it.  Take food to go and eat it in the Honokowai Beach park across the street.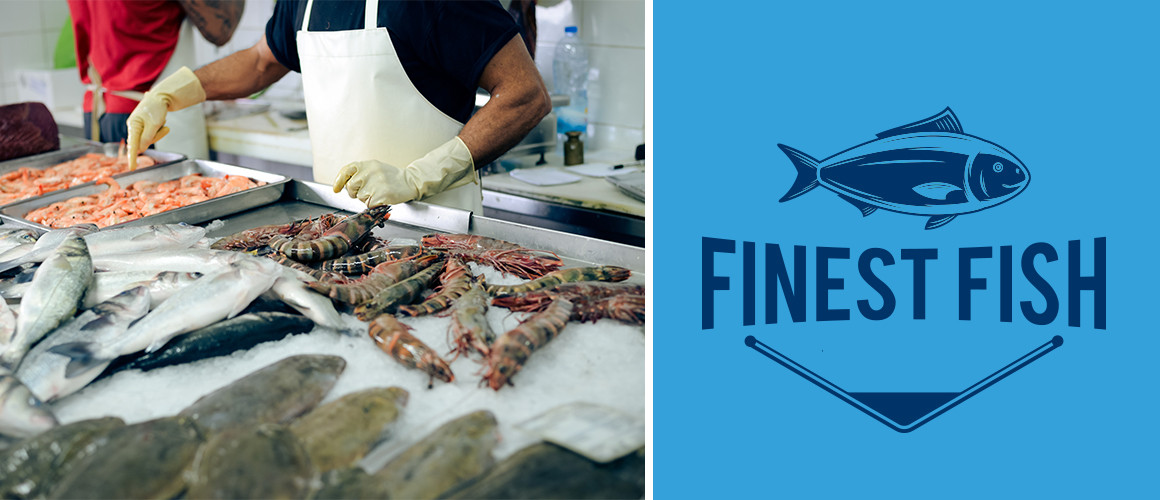 ---
Lahaina Fish Company
We've been going to Lahaina Fish Company for years.  The fish is dependably good.  The atmosphere, especially along the water is always so pleasant and after dinner you are perfectly poised to walk around Lahaina Town and enjoy some touristy fun.  Lahaina Fish Company has seafood and non-seafood options and they can accommodate larger groups if needed.  We like to eat there early at sunset, you are right on the water and as it grows dark these giant puffer fish appear in the lights that they shine on the water which is totally fun to see.  We have also seen turtles from their railing and thousands of fish in big schools.  If you drop a piece of bread in the water there you are in for a special treat.  
Never ignore a counter-window with a line of people waiting to order food.  Lahaina Luna Café is tucked away off Front Street and has fabulous walk-up window food.  The menu spans Pan-Asian and Hawaiian and is a delicious surprise.  There are plenty of tables in the plaza where it is situated so you can order and eat and get on your way if you wish.  Lahaina Luna was a big surprise to us and once again was a reminder that the food is really good on Maui and it need not be fancy.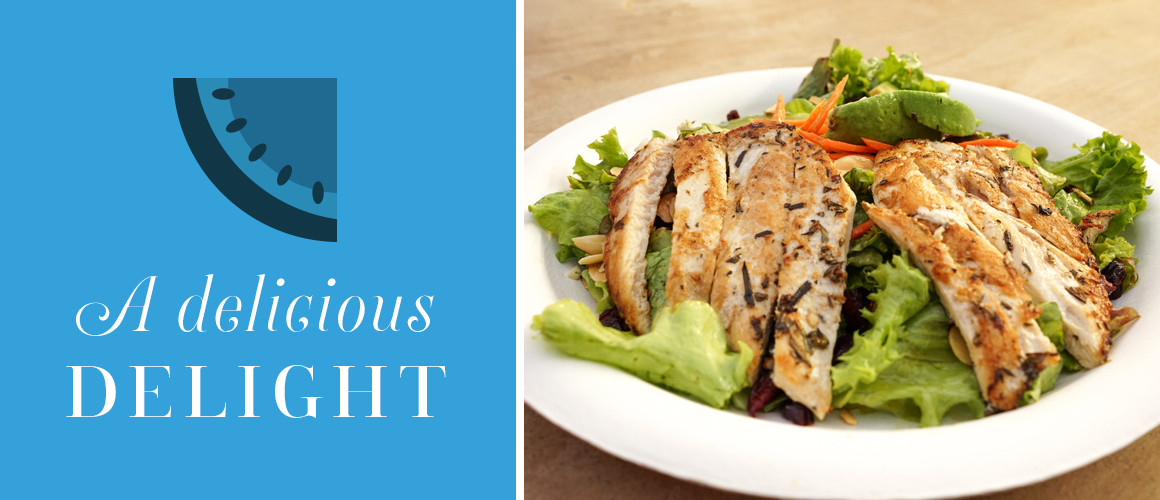 ---
Milagro's
Milagro's Food Company in Paia is another great casual dining option for people seeking Mexican / Hawaiian fusion.  Their fish tacos were terrific as was their guacamole.  Sit inside, sit outside.  Watch the passing parade of surfers and tourists at Paia's charming intersection.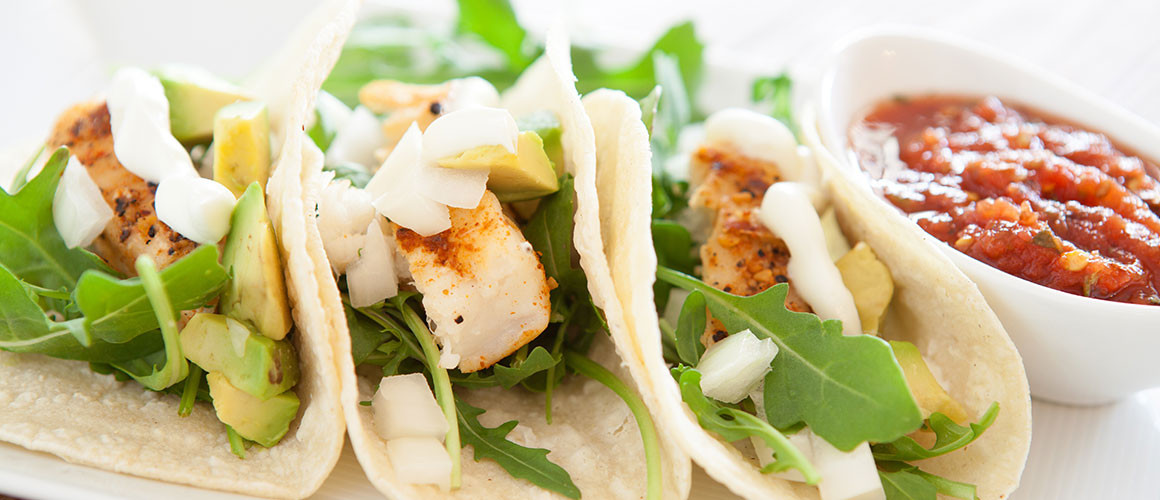 ---
Okazuya & Deli Honokowai  
They do not have a website but lot's has been written on Yelp:  
This is a cash only counter-service place that serves excellent Hawaiian, Japanese and American grill items.  Many people like their Teriyaki stir fry's and chicken Katsu among other options.  As with the Fish Market you can picnic across the street or carry home food.
This mall near Kahului has a memorable food court of Asian restaurants in a covered breezeway overlooking the water.  You can shop here, watch a movie or just have a super-casual, decent lunch with a perfect ocean breeze here.  Why not?
We love Paia.  This little hippie surfing town has about 4 streets and charm for every visitor.  Rock and Brews proved to be a really good stop on our last evening when we were awaiting a very late red-eye flight home.  This place is clean.  Their burgers are sublime and the non-stop surfing videos of the oceanographic event locally called "Jaws" is not to be beat.  Everyone on staff surfs and our server told us when she is not working she is surfing.  Hang ten!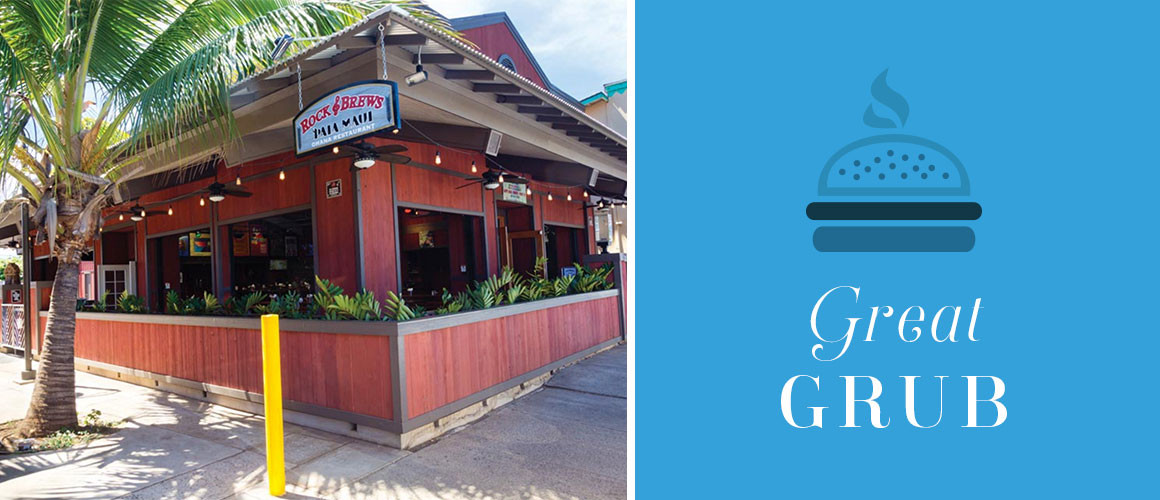 It's no wonder people are raving about this most unassuming Pan-Asian restaurant.  Situated in a small industrial neighborhood in Lahaina, Star Noodle is a charming, very good modern noodle house.  We had a superb meal here and tried a variety of dishes including ones inspired by Thai Korean, Japanese and Philipino cuisines.  Everything was good.  The dining room is a noisy spot with a large communal table and there was a superb mix of locals and tourists dining while we were there.  Make reservations if you can as this place is small and fills up fast.  Walk-ins are welcome but you will wait.  This food is also very suitable for take-away if you feel like picnicking.  I won't detail what we ate as the menu changes with what's available and what the chef feels like preparing.  Check it out!