When you travel as a family as often as we do, you find companies and brands that you know you can trust to be exceptional. I find myself getting excited when I know I'm going to be in a place with one of my favorite restaurants, hotels, theme parks, or experience brands.
This was exactly what happened when I booked my birthday trip to stay at The Breakers Palm Beach. A wave of excitement came over me knowing that the corporate headquarters for my trusted luxury hotel babysitters, Sitters In a Second, Inc. were located just blocks away from The Breakers Resort.
We have trusted Sitters In A Second, Inc. to watch our son Harry in Miami, Laguna Beach, and San Francisco, and each time an experienced sitter who had been thoroughly background checked arrived to our hotel room in a logo polo and a smile—ready to entertain our Harry. Harry has always loved the sitters, and we love knowing we can enjoy a date while he has a fun night of his own with a camp counselor type of sitter.
After confirming my reservation at The Breakers Palm Beach Resort, I immediately went on to the Sitters In A Second, Inc. website and requested a date night babysitter for my trip. The Breakers resort has amazing restaurants, but 5-year-old Harry would much prefer a night hanging out and playing with a fun babysitter rather than getting dressed up and going to dinner with us. Also, I wanted to celebrate my birthday in a fabulous way with my husband and not feel rushed to get back for bedtime.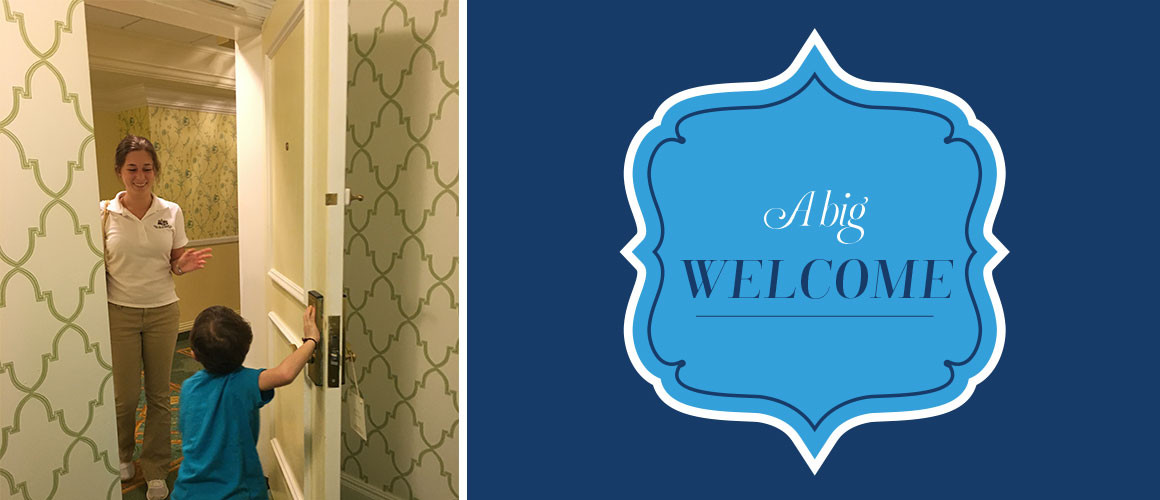 ---
The sitter, Kasy, arrived to our room in the familiar white logo polo 15 minutes early, and Harry was thrilled to greet her at the door. We filled out the same familiar paperwork that Sitters In A Second, Inc., requires of parents in every city that they operate.
Because we are on vacation, I like to plan a date night for Harry and his sitter so that he's not just stuck watching TV in the room all night. The Breakers Resort has amazing kids activities, so I showed Kasy to the playground and the arcade. That night, the resort was having an Animal Stuffers event at the Family Entertainment Center. I signed Harry up so that he and Kasy could make a special stuffed animal (just like Build-a-Bear workshop).
---
We walked them down to make sure Harry was comfortable before we left. Despite going through a shy stage, Harry was comfortable with Kasy from the start, and I think it was because she was dressed exactly like the sitters we've used in other cities.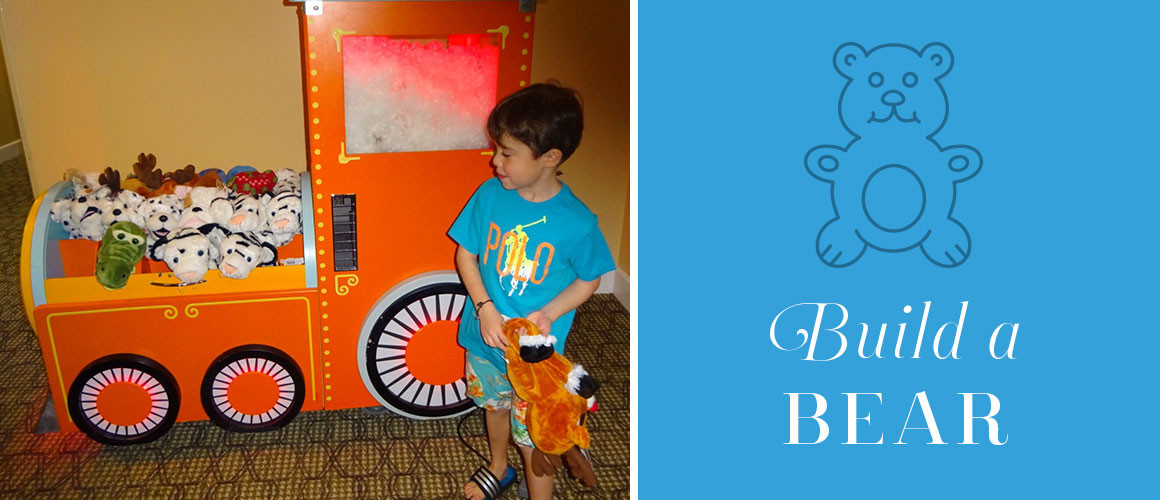 ---
Next, my husband and I headed to Flagler Steakhouse, and had an unforgettable birthday dinner. After dinner we wandered around the resort and stopped for a cocktail at HMF the resort's glamorous cocktail lounge. Both places were fabulous for a kid-free evening!
We returned to our hotel room four hours later, and Harry was in bed. Kasy and Harry had played for hours together at the Family Entertainment Center before heading back to the room and ordering room service for dinner while enjoying a movie before bed.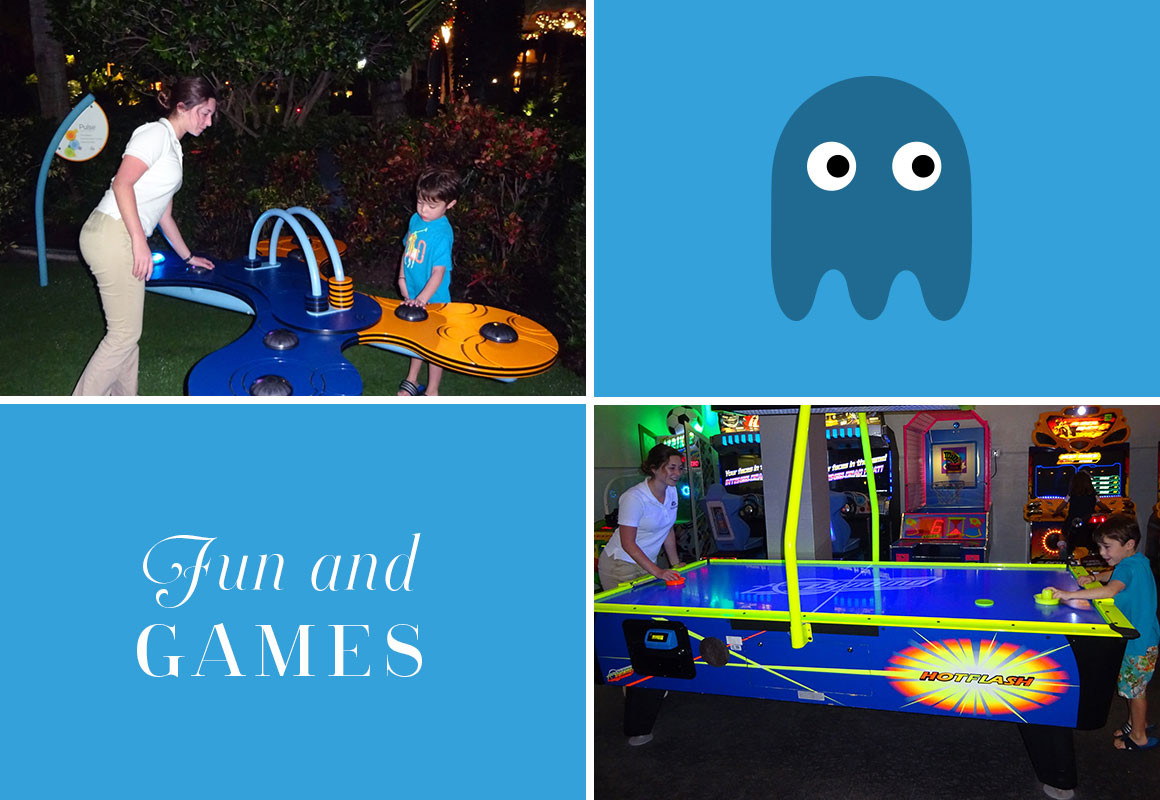 Harry awoke the next morning and asked if his friend Kasy could come play with him again that night. Same as always, Harry loves making new sitter friends who take him on a date night while we have one, too.
If you're heading to Palm Beach and would like a date night, you're in luck. Sitters In A Second, Inc., is headquartered on the island and can be reached to schedule sitters months in advance or the day you need them just by requesting a sitter on their website.
Sitters In A Second, Inc. has become one the brands that we trust most when we travel. I highly recommend contacting them if you are looking for a hotel babysitter in any of the cities that they serve.
We received complimentary babysitting from Sitters In A Second, Inc. for purposes of this review. As always, I give my honest opinions no matter who is picking up the check.
For more information on hiring Sitters In A Second, Inc., check out their website. Sitters In A Second, Inc. hotel babysitters are currently available in the following locations:
California locations – Newport / Laguna / Santa Monica / Marina del Rey / Palm Springs / Rancho Mirage / Beverly Hills / Los Angeles / San Francisco
Florida locations – Palm Beach / Ft. Lauderdale / Miami / Orlando
Coming Soon: Washington D.C. and Naples, Florida