When you travel, sometimes meals with kids can be difficult. A hungry, tired child and a quiet restaurant are never a good mix. One key rule we try to follow is: always stay hungrier than the kids! In other words, feed them first and don't snack unless they are eating something too. We always want to experience the local cuisine when traveling to a new place, and Barcelona has a lot to offer for even the pickiest eater.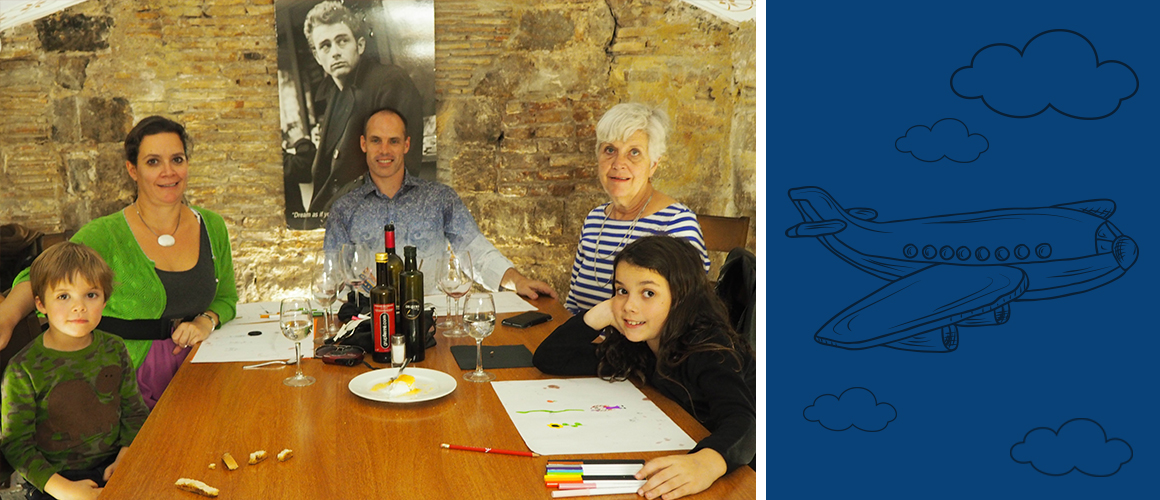 Tapas – Most children don't just get hungry, they get hangry! There is a lot of walking when touring the sights of Barcelona: La Sagrada Família, Las Ramblas and the Park Güell are not located close together, and they are just a few of the must sees. Given Spain's challenging meal times (Lunch 2:00–4:00, Dinner starts at 8:00 or even later) you have two choices: carry truckloads of snacks, or rely on the wonderful selection of Tapas at any cafe around the city. Tapas provides options for every palate with affordable snack-sized deliciousness. Take advantage of the endless variety, find your favorites, and don't let "hangry" ruin your vacation.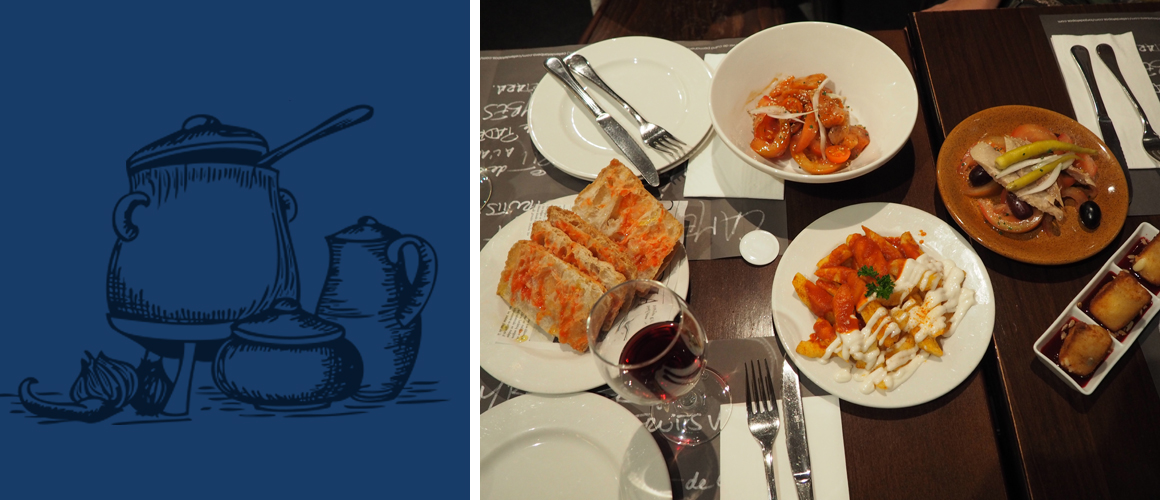 ---
Private Dining Rooms
– No matter when or where you eat, it's often hard to keep kids quiet and contained. Many restaurants in European cities have small, secluded rooms, because they occupy old converted apartments. We were lucky enough to stumble onto two of these. The first,
Melic del Gotic
had an upstairs room perfect for spreading out the coloring books while we enjoyed a nice long relaxing lunch. The second may be lost forever in the winding alleys of El Barrio Gótico, but even without planning you can find a cozy alcove; just ask if the restaurant has a private table, most owners will be happy to oblige when they see you have kids.
Kids' Cooking Class – While researching Barcelona we found a rare treat at SeMpRoNiaNa, C/Rosselló 148, (+34 934 531 820) During the school year, this gourmet restaurant offers a cooking class/lunch for 4-10 year-olds between 1:30-3:30, while parents are treated to an amazing afternoon of extravagant food and wine. We love our kids, but a few hours apart during a busy weekend away can do a lot for everyone's mental health. It's a little outside the usual tourist experience, but well worth the time.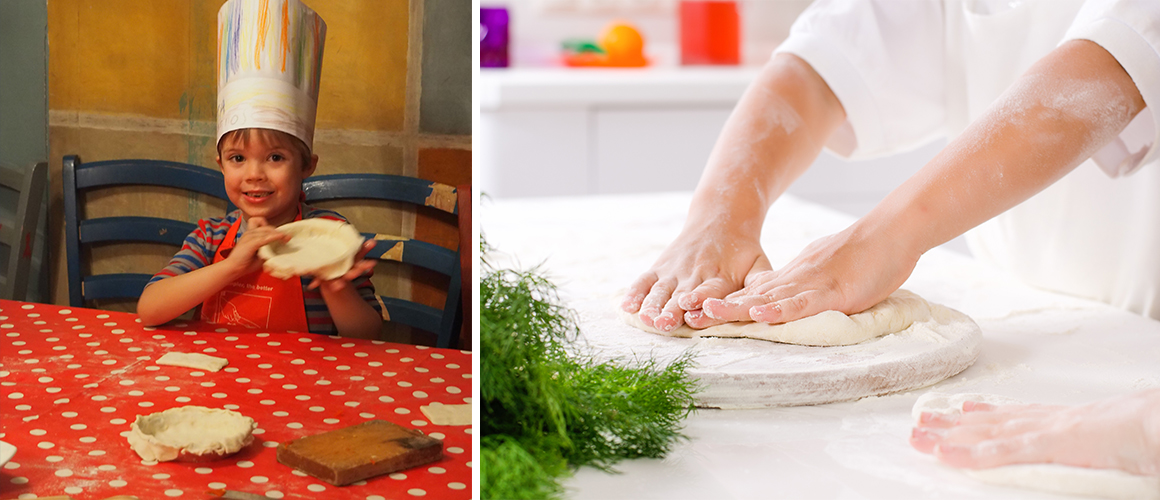 ---
Chocolate Museum
– Another unusual Barcelona must see with kids is
Museu Xocolata
. The ticket for entry is an actual chocolate bar, which the kids (and adults) will enjoy, and they have some of the most amazing chocolate sculptures we have ever seen. There is also a three-part video on the history of chocolate, and a guided tour with a candy-making workshop if you're interested. It's a very small museum, but its proximity to Museu Picasso and the
Parc de la Ciutadella
(which also hosts a travelling food fair 19-24 Sep) make it a nice stop.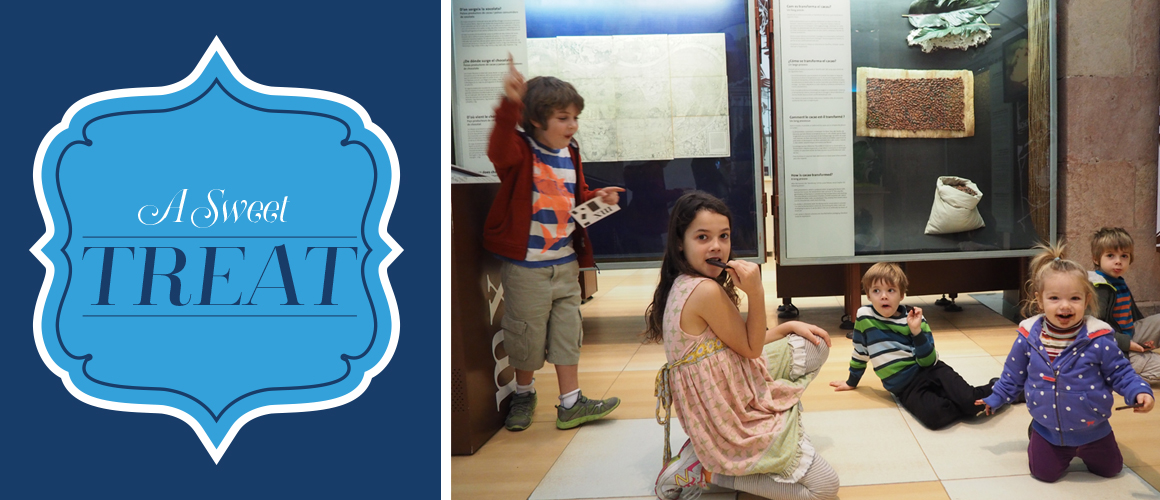 ---
Gelato and Chocolaterias
– You can't leave Barcleona without a stop (or two) at one of the ubiquitous gelato shops or a famous chocolateria like
La Nena
. They are plentiful, delicious, and arguably nutritious. While Italy is better known for gelato, the quality is not diminished by a short trip across the Mediterranean. The kids will definitely want to try churros and chocolate (much different than those in the Americas!) and it will take more than one stop at both to get your fill. Enjoy!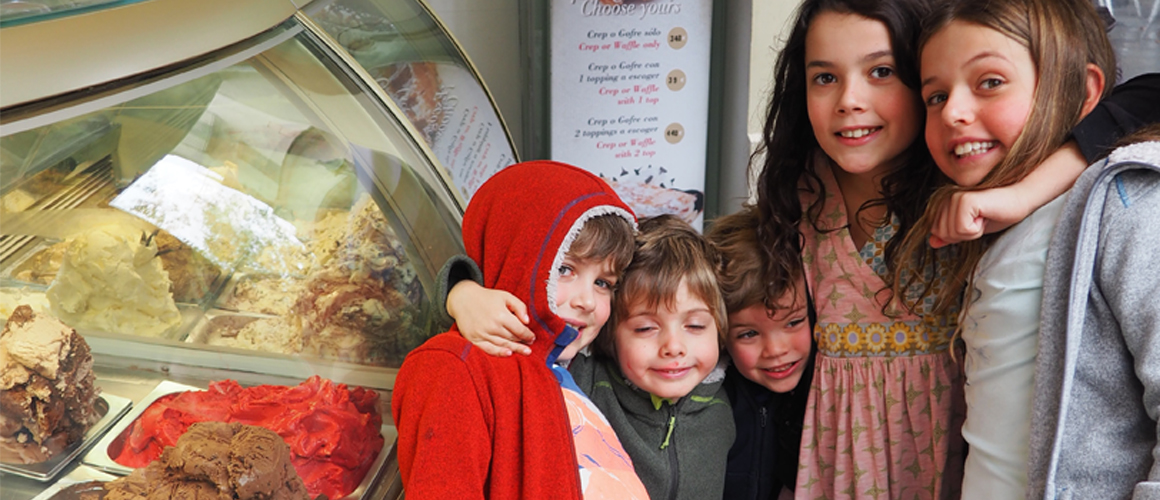 ---
**A special thanks to YiaYia Carol Chiligiris, for coming to Barcelona with us, and for sharing a room with the kids!!