---
The holiday season is upon us and along with the excitement of traveling to Grandma's house or flying the family off on a warm Caribbean getaway often comes long flight delays, layovers, and dreaded flight cancellations. Instead of letting these traveling hassles get you down, count yourself lucky if you find yourself at O'hare airport with some unexpected time on your hands. Why? Because Chicago's newest and most fabulous shopping destination, Fashion Outlets of Chicago is just a hop skip and a jump from the airport offering the perfect distraction between flights.
Here's 7 reasons to escape O'hare and head over to the Fashion Outlets of Chicago:
Just 5 minutes from O'hare: Getting there is so easy! Park for free, hail a taxi, or grab a GO Airport Express shuttle and find yourself in shopping heaven in less time than it would take you to switch terminals. We are local and drive in to shop. We love the "smart" parking system that makes finding a free spot quick and easy!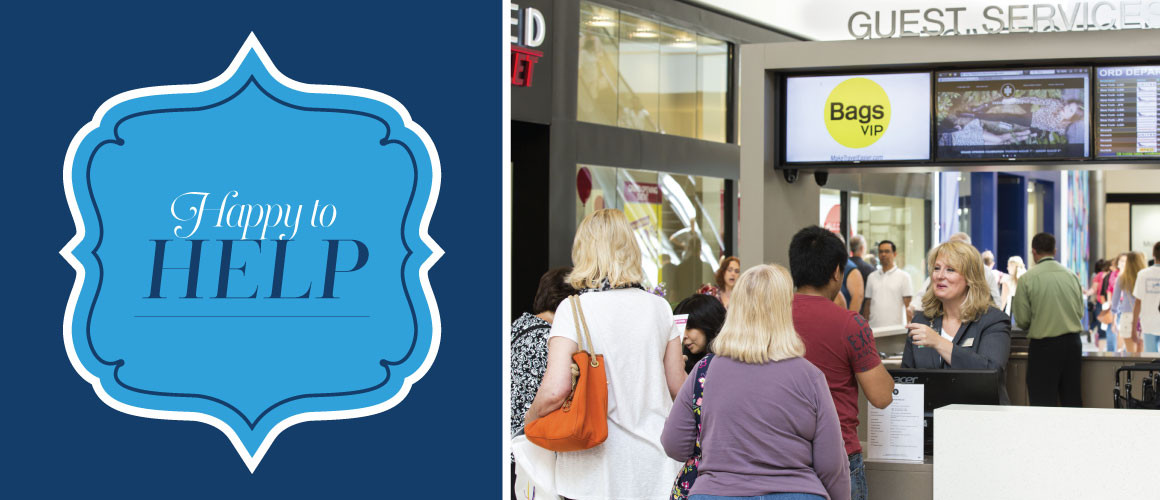 Concierge Services: The complimentary concierge desk offers everything a traveler needs to make the most of their flight delays. From baggage storage, domestic and international flight monitors, baggage delivery, currency exchange, stroller rentals, gift wrapping, and a Bags VIP service that will deliver travelers bags to directly to their flights. Be sure to grab a Green Card for additional discounts and savings throughout the mall.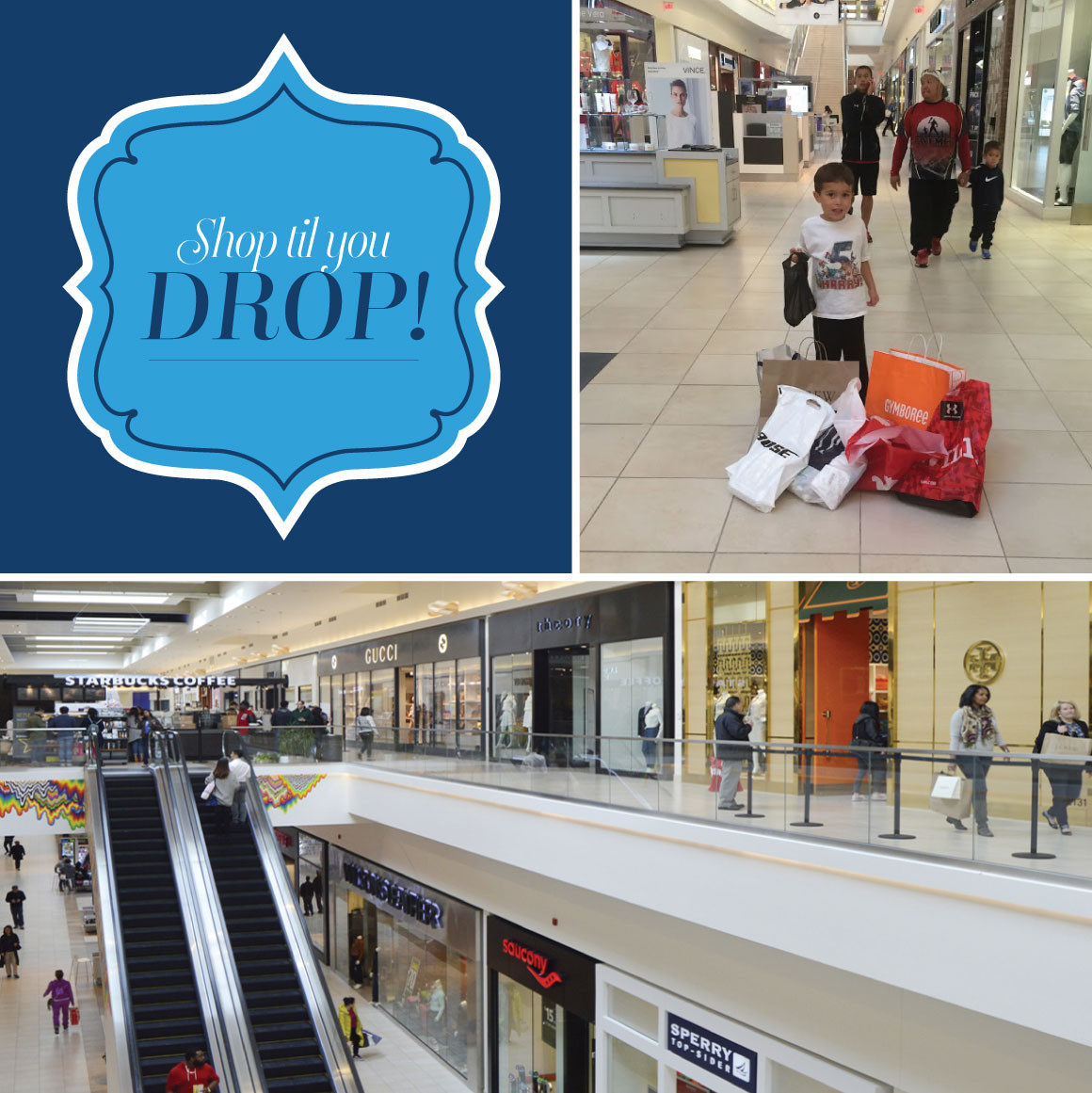 Shop till you drop: Over 130 big brand outlet stores are smartly arranged in the modern two story mall. I love that all of the great kids shops are in one wing making it easy to dart around and shop for little ones! I also love shopping at my favorite luxury outlet stores like Gucci, Prada, Tory Burch, lululemon athletica, and Burberry all under one roof! Did you forget your noise canceling headphones for your flight? No problem, pop over to the Bose outlet! Forgot to pack your workout clothes? Nike, Under Armour, and Puma outlets will have you covered!
Grab a bite: No matter if you are in a hurry or if you have plenty of time to kill, you won't go hungry. Take the kids for refreshments and a healthy assortment fast food spots at the enormous food court or sit down at Villagio Restaurant for white tablecloth service with a smile.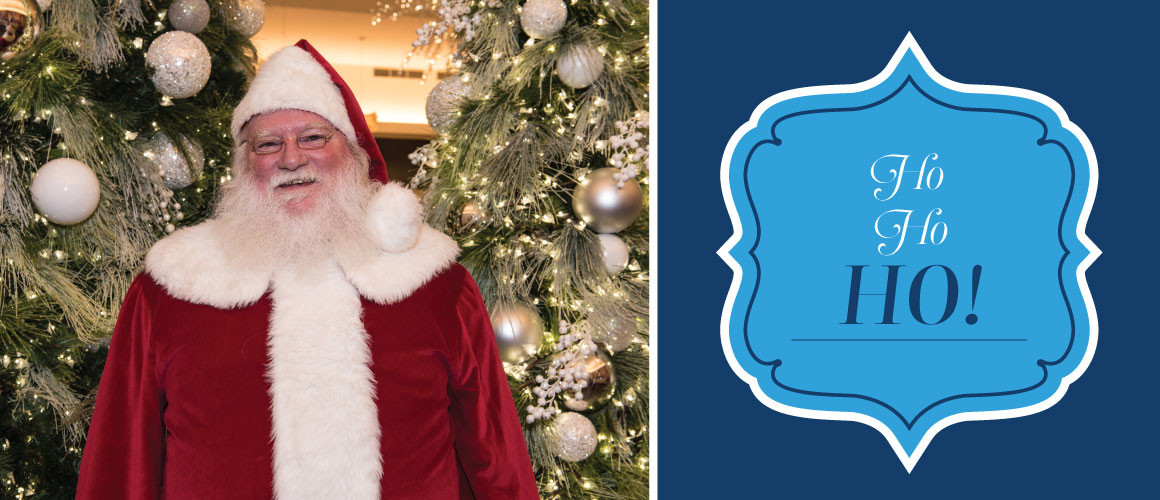 Sit on Santa's Lap: Little ones will love sharing their Christmas lists while sitting on Santa's lap November 27­-December 24th.
Bribe your little mouseketeers with a visit to the Disney Outlet: Save the best for last and bribe the kids to continue on shopping with mommy promising a visit to the jumbo Disney Outlet store. Kids will love watching Disney classics on the flat screens in the back of the store while parents hunt for the latest Star Wars and Mickey Mouse holiday gifts. I took my little guy out to shop till he dropped for back to school clothes and the prize of a visit to the Disney store made him a good sport about the whole experience!
Don't forget the treats: Everyone can stock up on their favorite in flight snacks before you head back to the airport. Splurge on some freshly dipped chocolate strawberries at Godiva, milk chocolate truffles and a decadent cup of hot chocolate at Lindt Chocolates, and create your own self serve bag of gummy candy favorites Lolli and Pops!