Disclosure: Four Seasons Resort Orlando is a Well Traveled Kids Brand Partner.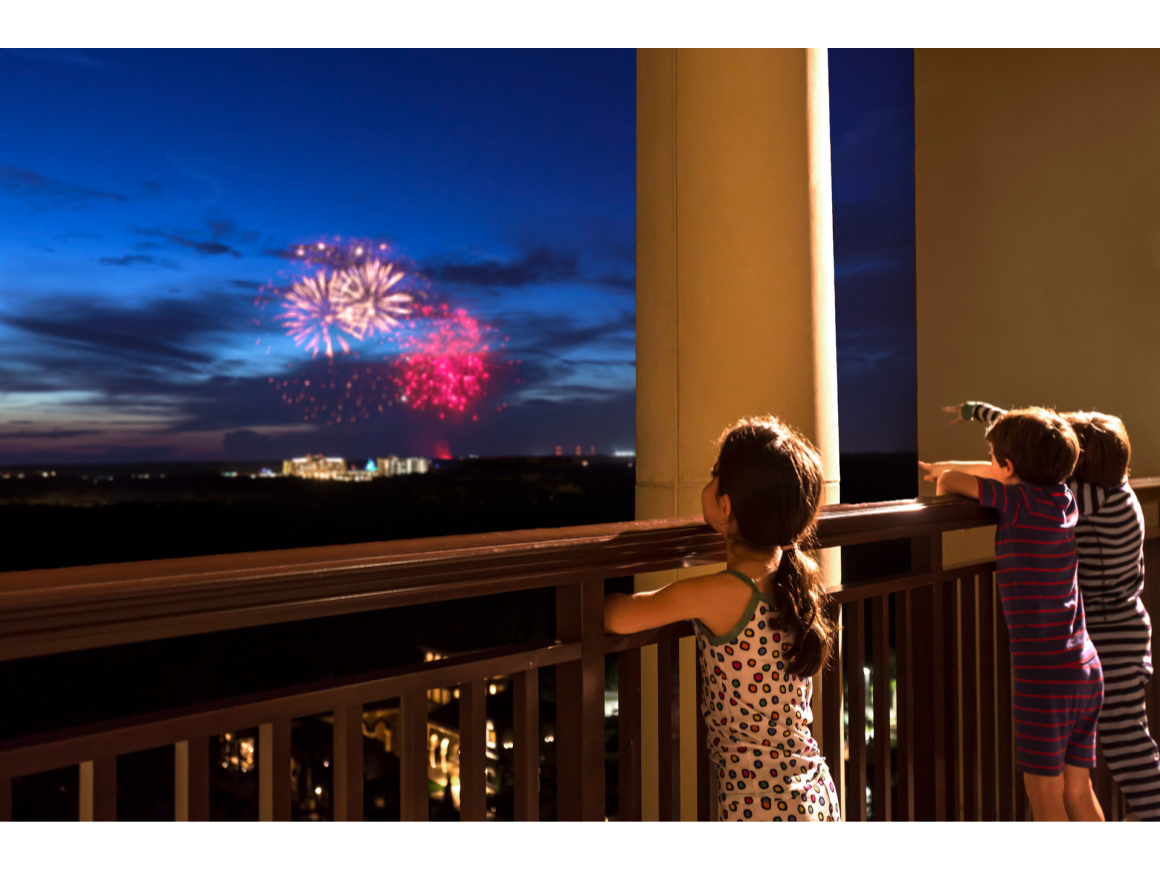 "Laughter is timeless, imagination has no age, dreams are forever."  – Walt Disney
There's Disney fans and then there's DISNEY SUPER FANS! My family definitely falls into the DISNEY SUPER FANS category of people who love all things Disney! I think it's because Disney experiences inspire us to dream big, never grow up, always laugh, love and believe anything is possible. That really fits the way my husband and I see the world. So, ever since our 8 year old son Harry was a toddler we've been taking him to see all the Disney movies, hug all the Disney characters, and experience all the Disney vacations. And we all agree that nothing beats a family trip to Disney World – that's why we like to visit several times a year!
We've just returned from another trip to Walt Disney World followed by a Disney Cruise. (I told ya we are Disney Super Fans!) We had a wonderful time and a big part of what made our vacation so special was our incredible luxury hotel experience at our favorite luxury Disney World Hotel. If your planning a trip to Disney World, and you want to fall in love with your hotel, I've got the perfect luxury Disney World resort for you!
Our Favorite Luxury Disney World Hotel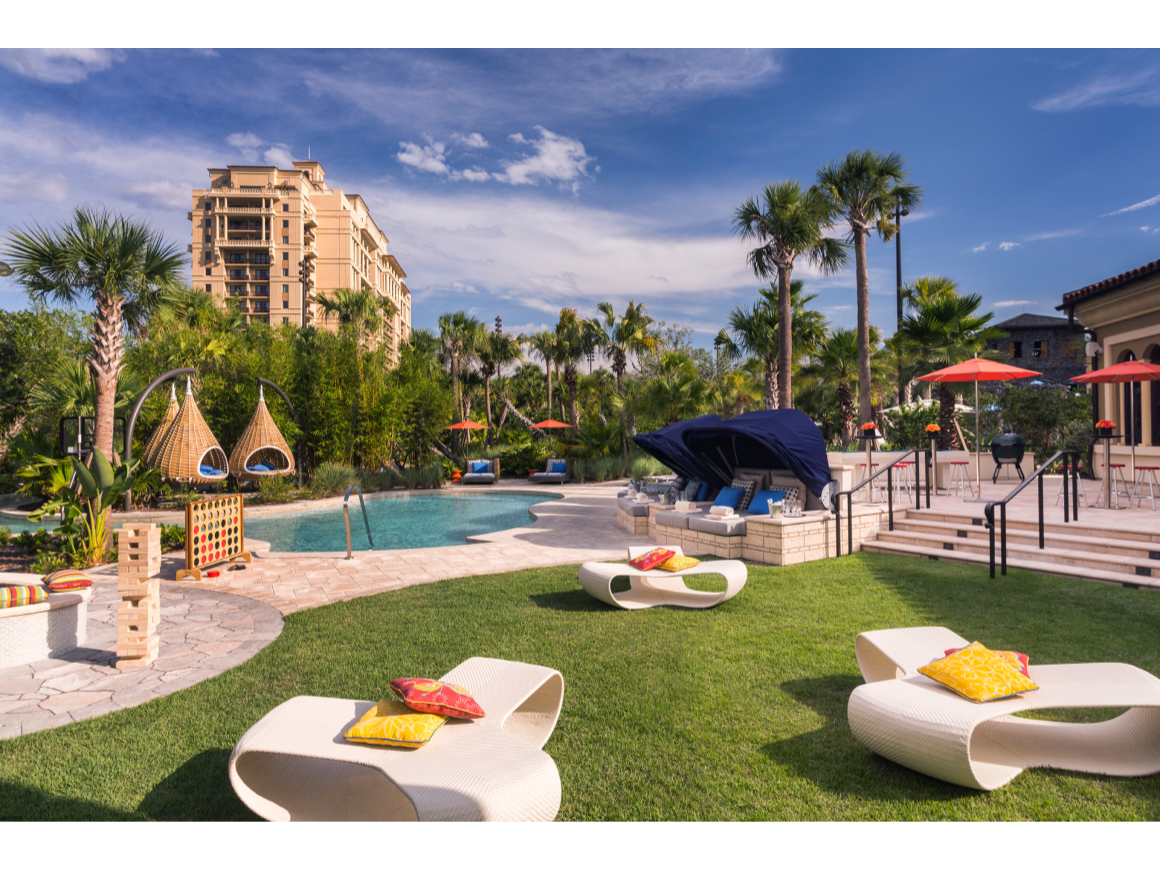 For my family, the real magic of a Disney World vacation begins when we arrive at our favorite Disney World Hotel. We all love to stay at Four Seasons Orlando at Walt Disney World Resorts. It's our absolute favorite Disney World hotel!
We've just returned home from another fantastic stay at Four Seasons Orlando and I can't recommend this hotel highly enough. I have compared them all and I promise you it's worth every penny to experience the luxury that this hotel delivers. 
Read on to see why we absolutely love Four Seasons Orlando!
The Best Luxury Hotel at Disney World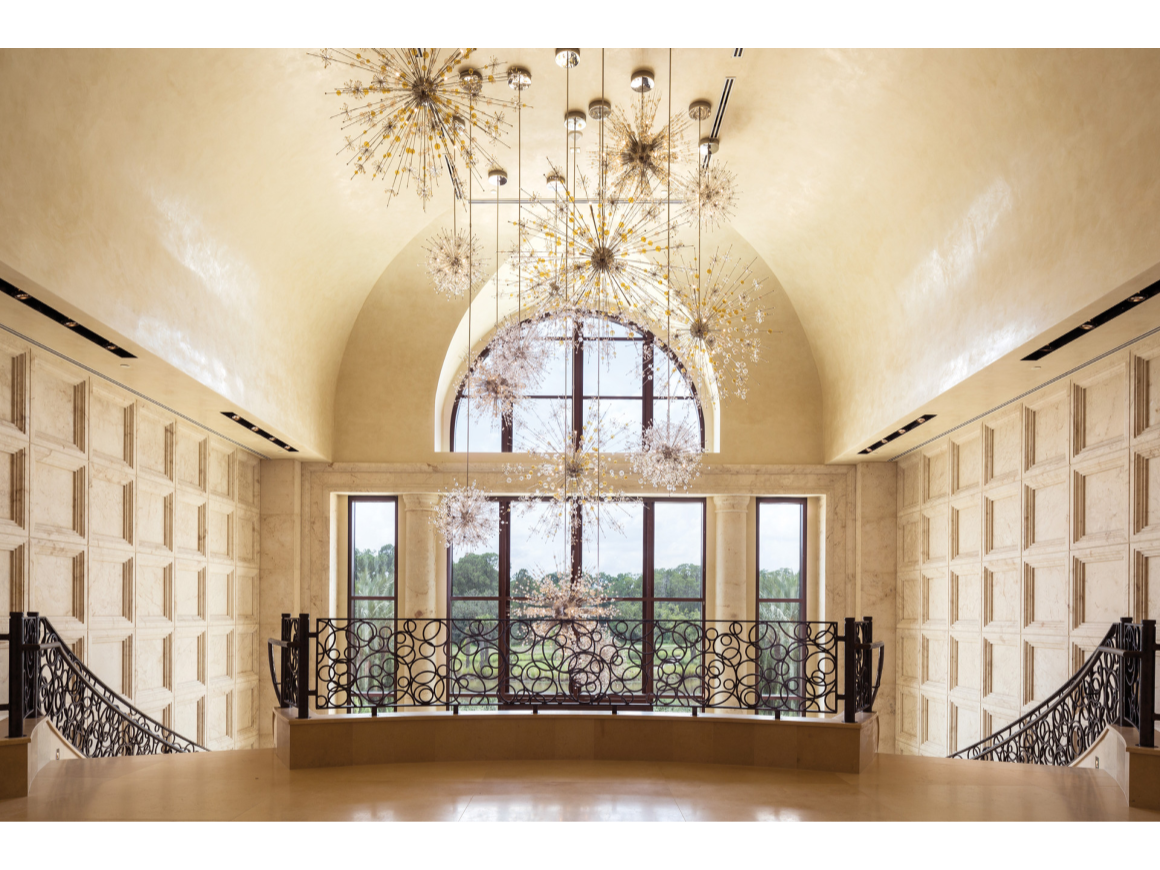 "A whole new world (Don't you dare close your eyes)
A hundred thousand things to see (Hold your breath, it gets better)" – Aladdin
The minute I arrive at Four Seasons Orlando I always immediately feel as if I was transported by a magic carpet to a fantastic relaxing oasis away from the crazy fun intensity of the Disney Parks. I absolutely love calling this magical realm of luxury Walt Disney World home!
On every visit we are delighted by bright fresh flowers, incredible chandeliers, and subtle hints of Disney pixie dust upon arrival. This is luxury Disney World where Disney Super Fans like us who appreciate the finer things in life feel right at home! Where the Lickety Split coffee shop off the lobby serves endless flavors of homemade gelato and treats by Chef Rabii Saber – a semi-finalist in the 2019 James Beard Awards for Outstanding Pastry Chef.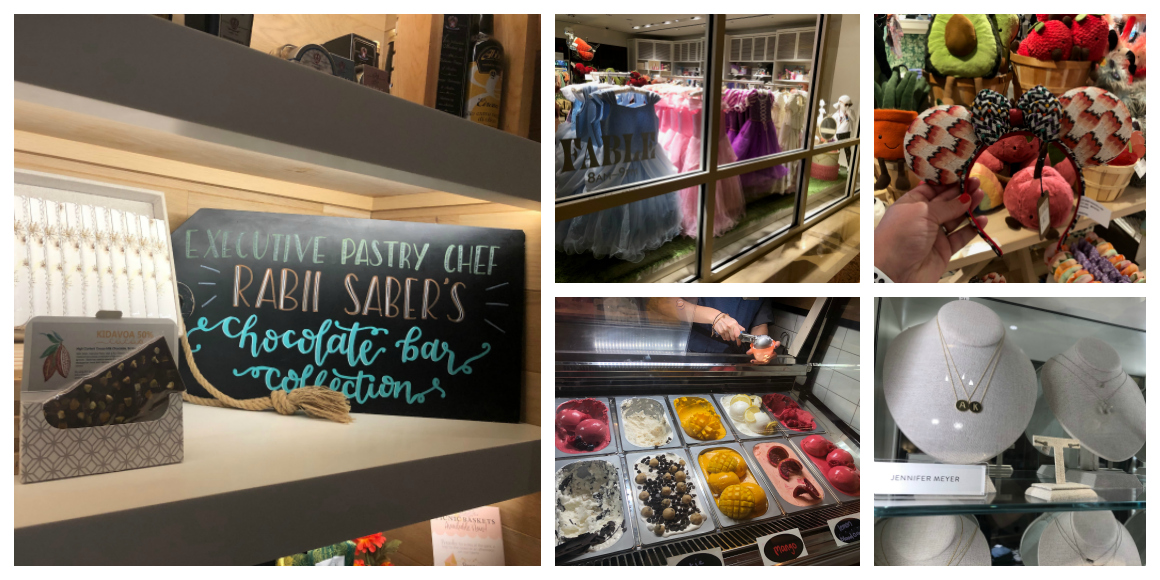 We love this hotel so much we get excited just checking in and receiving the key cards to our room. As I walk down the hall toward the elevators I can't help but always pop into the shops. Both of the hotel shops are incredible and filled with things you don't see anywhere else at Disney. Really cool stuff like dazzling upscale Disney princess gowns, fabulous designer jewelry and even Missoni Minnie Mouse Ears!
On our most recent visit we stayed in a deluxe one bedroom suite with a park view. It was absolutely fabulous and perfect for spreading out in after a long day of fun at Disney World.
I could tell the the suite was designed with families in mind because it was set up perfectly for living in a hotel with kids. The living area in our suite was spacious enough to hang out as a family and included a table perfect for enjoying a late dinner while watching our favorite Mickey Mouse cartoons.
The bedroom is spacious with a huge custom built luxe closet and enormous master bathroom. Our comfy bed and soft luxury bedding felt so snug and relaxing after a day in the Disney Parks. An Ipad next to the bed can order everything from room service to booking a spa appointment.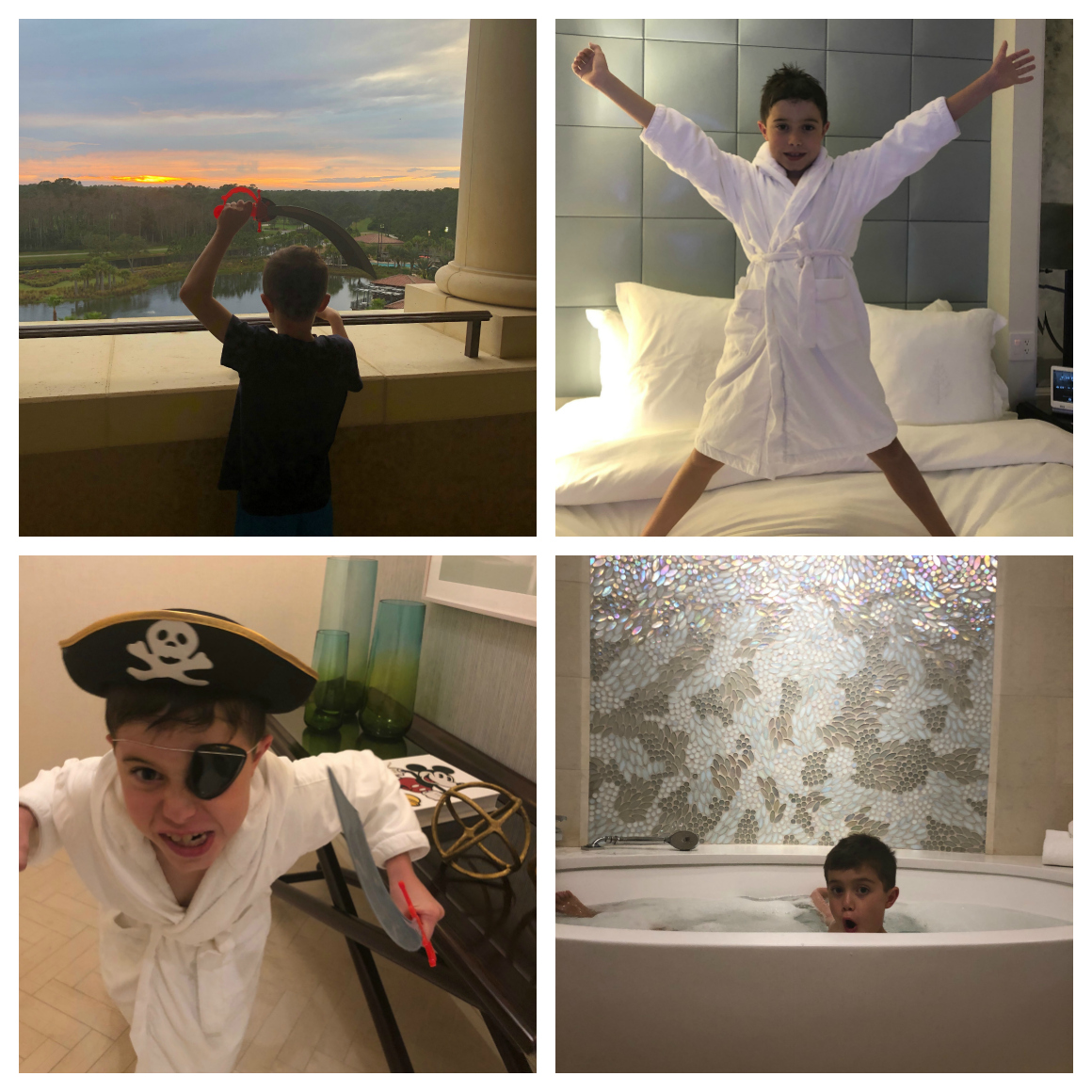 Most of all we fell in love with the enormous living space on the balcony where we could enjoy room service for breakfast and watch the Disney fireworks at night.  Pure magic!
My son Harry spent every night sitting at the table in our living area skimming through the Mickey Mouse art book provided in our foyer. My husband loved having two full roomy bathrooms so we could all have a little space to ourselves. But for me, the real magic of our room came from the automated in-room wine dispenser! AMAZING!!!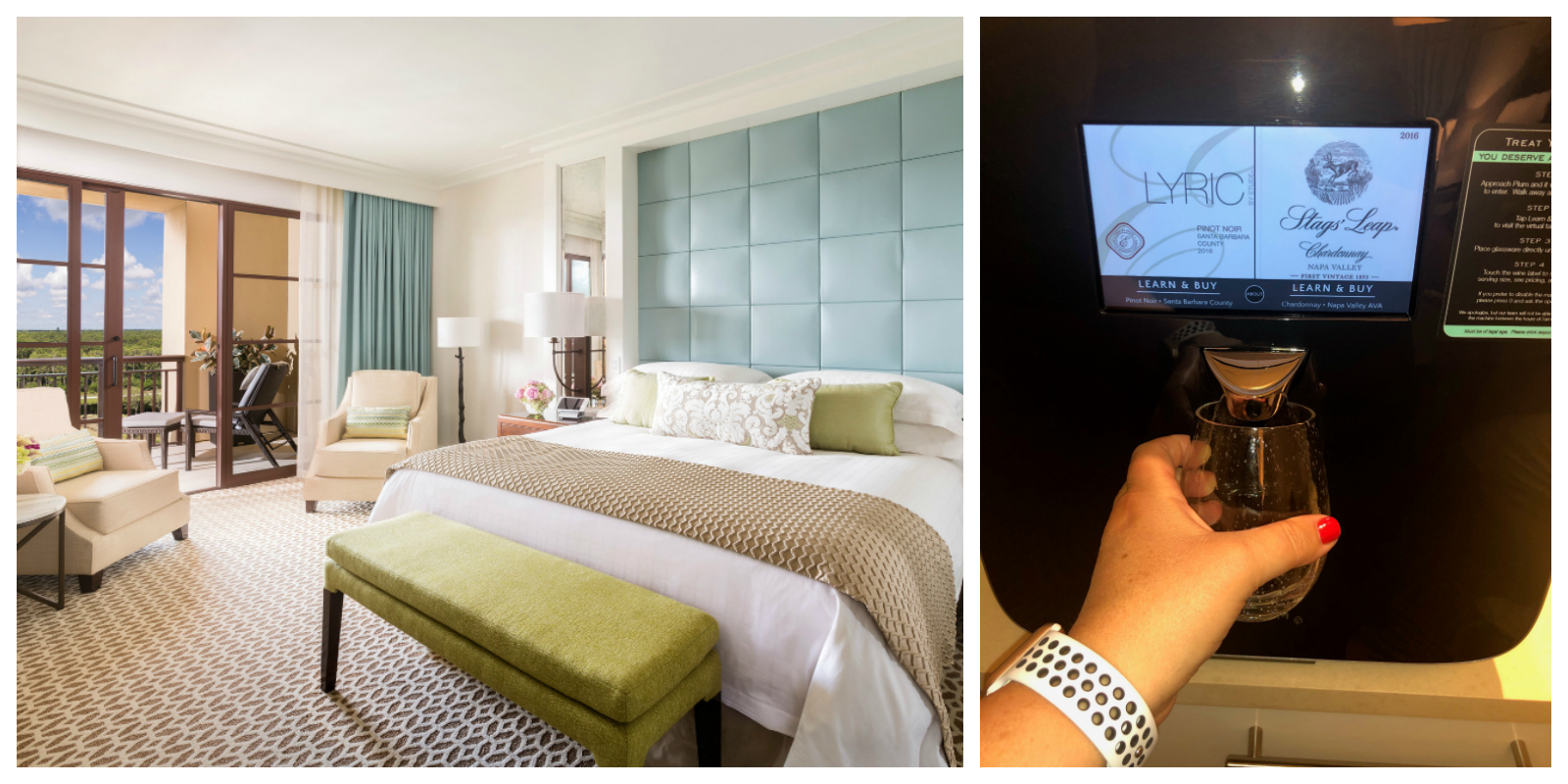 Four Seasons Orlando offers all the Disney Parks perks of the Disney World Resorts
There's always an incredible element of excitement that surrounds booking our trips to Disney World even though we've been there dozens of times. The thrill of planning our trip begins with booking our hotel and advance Fast Passes for the Disney rides. Thinking about our favorite familiar memories from our last Disney trip and also planning to fit in the things we missed out on last time but vowed to remember to do first on our next trip.
Another bonus that makes this luxury Disney World hotel our favorite is that it comes with all of the Disney Parks perks! When you book a room at Four Seasons Orlando at Walt Disney World Resorts you get the fringe benefits of booking your Disney FastPass + reservations up to 60 days in advance of your stay, Extra Magic Hours at the Disney Parks, and complimentary transportation back and forth to the parks!
The Best Disney Character Dining Experience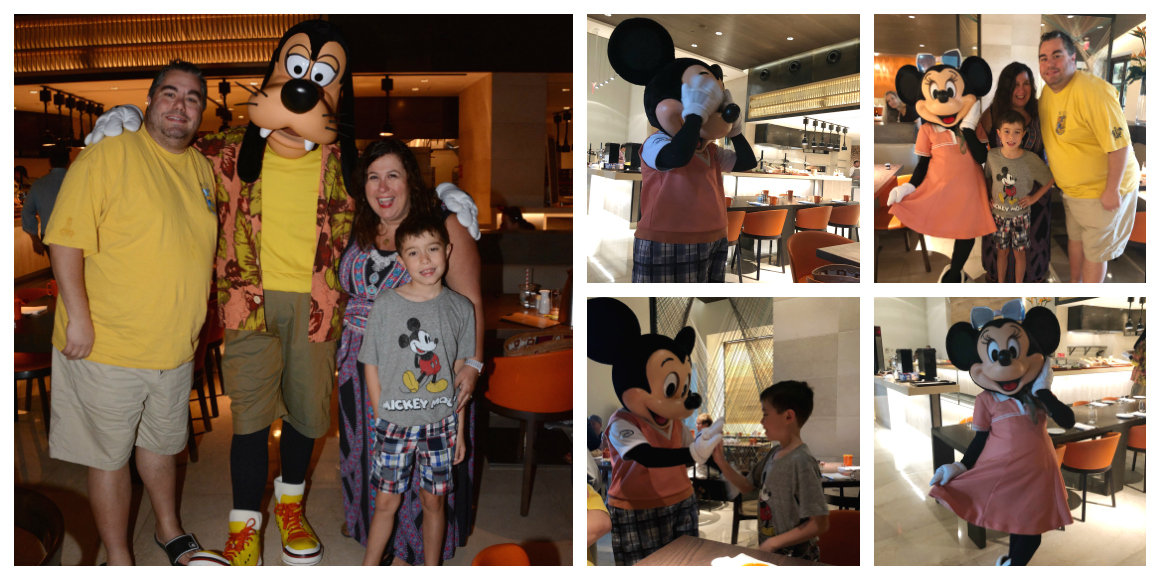 As Disney Super Fans, we always seek out at least one fun character meal on our Disney vacations. We love staying at Four Seasons Orlando because we wake up and go downstairs for the best Disney World character dining experience right in our hotel!
There are a lot of good character breakfasts at Disney World but nothing even comes close to Breakfast with Goofy and Pals at Ravello! Not only do you get to spend time with the big 3 – Goofy, Mickey Mouse & Minnie Mouse, but you also get a gourmet breakfast that is heads above any of the others. And, you get complimentary professional photos with goofy too! It's the BEST!
The Best Disney World Pools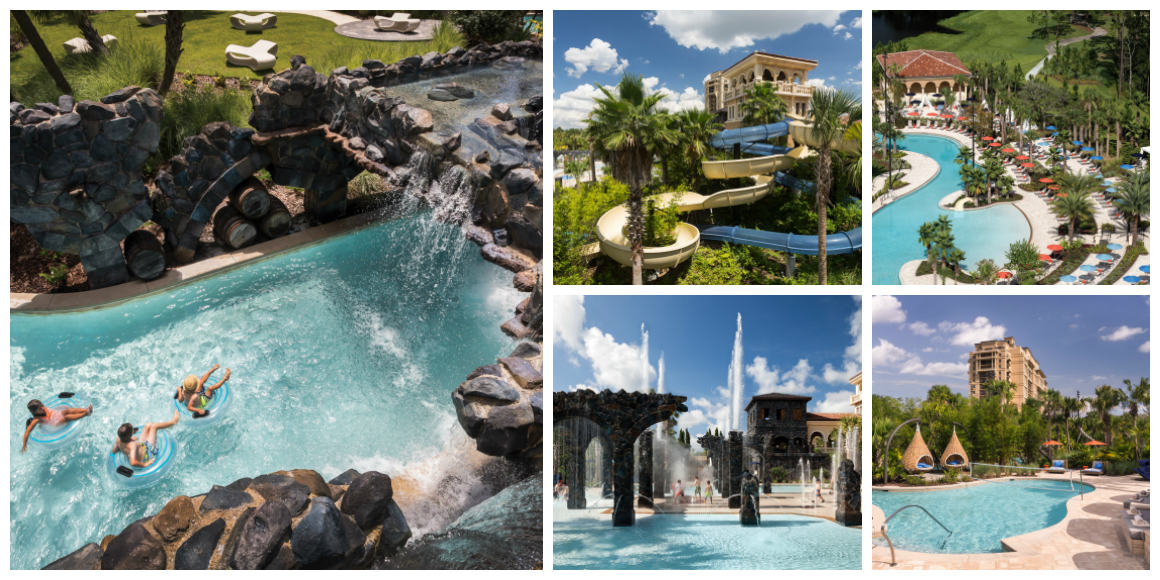 For our family, the real fun of staying at Four Seasons Orlando happens when we take a breather from the Disney parks to hang out and enjoy everything the resort offers above and beyond a fancy place to stay. Four Seasons Orlando has the best Disney World pools for cooling off after a long day at the park. Nothing beats splashing and playing at the Four Seasons Orlando pools!
You can't beat a day of fun in the sun at the Four Seasons Orlando 5-acre water park. We like to set up our lounge chairs over by the enormous splash zone on Explorer Island so we can watch Harry can run around and play while we soak up some rays. While we lounge poolside we are always thrilled to sample the tasty little treats that the pool staff serves to guests throughout the day.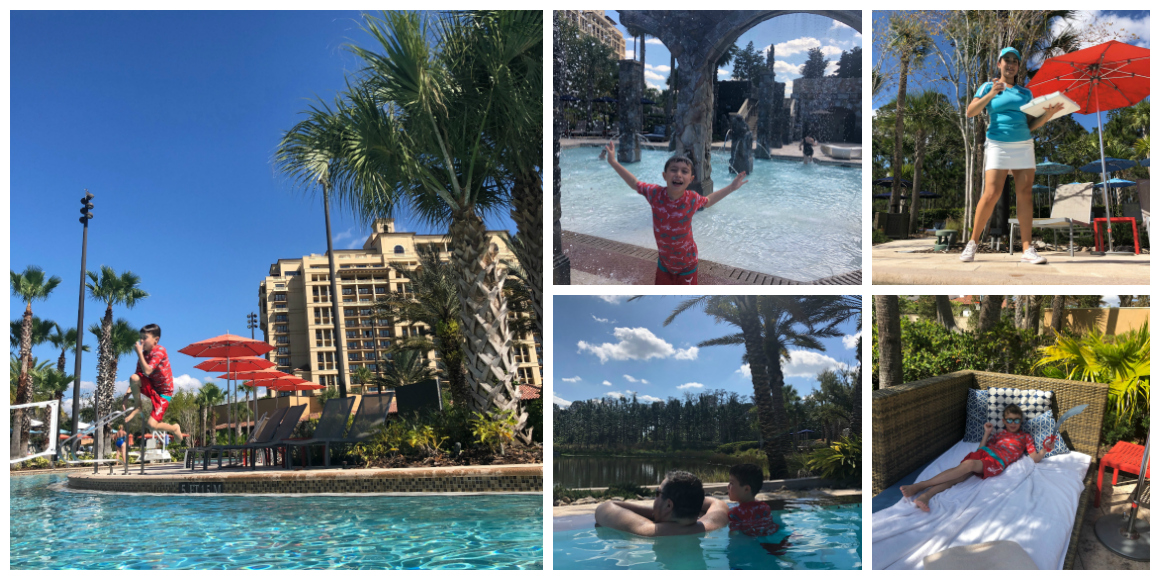 Next we take turns racing down the 2 water slides, playing volleyball and splashing each other in the pools and then I sneak off while my family is lazily rolling along the lazy river to surprise squirt bomb them with the water cannons!
The Best Disney World Kids Cub
If you ask my son Harry why the Four Seasons Orlando is his favorite Disney Hotel he will tell you it's because he loves hanging out in the Kids for all Seasons kids club. He loves to pretend he's exploding in the giant Volcano, play games, make crafts, and go swimming with new friends and the awesome staff.
On this recent visit he had so much fun with one if the incredible staff members hula hooping and making decorations that she printed off fun photos she took for him to take with him and remember their time together.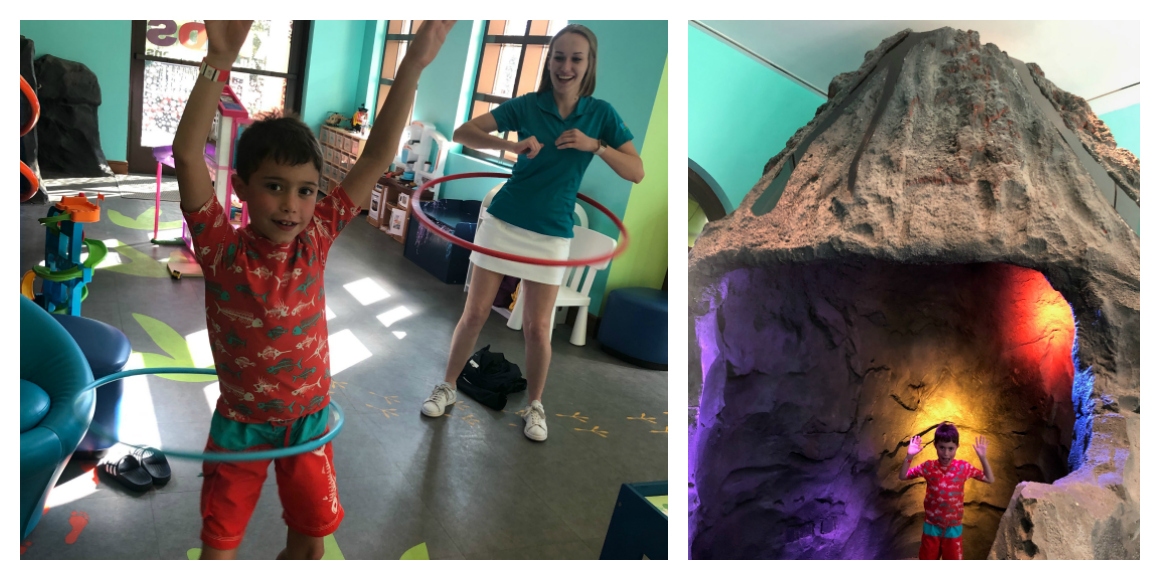 I love that the Kids for All Seasons is complimentary for hotel guests. Harry is happy playing with other kids and my husband and I are happy to enjoy a little time to ourselves too!
The Best Spa at Disney World
After a day of playing in the park or hanging at the pool I love to escape to The Spa while Harry is enjoying a little time at Kids for All Seasons. The Spa at Four Seasons Orlando is hands down the best spa at Disney World. Nothing beats a little me time to relax and reboot after the sensory overload of taking the kids to the Disney Parks.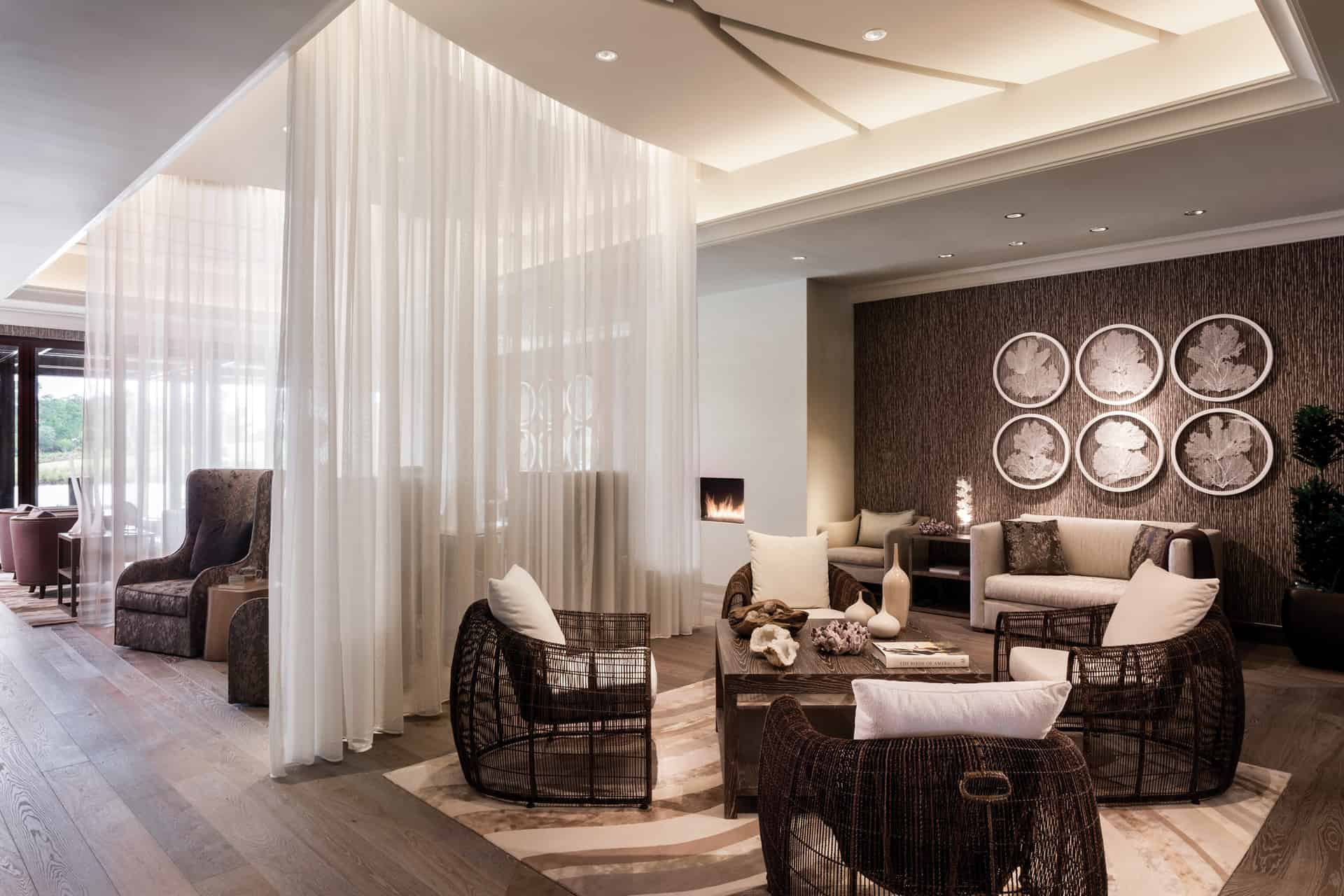 On our most recent visit I fell in love with the new Healing Honey body treatment. I was so relaxed after being massaged head to toe with local raw honey.  My body and mind were totally rejuvenated after and I returned to my family as the fun Disney mom they love!
The Best Disney Restaurants
As Disney Super fans we do enjoy exploring the dining scene at Disney World. There's so many options for themed dining in the parks but I often find the themes, concepts and atmosphere to be way better than the quality of the food. I absolutely love having amazing dining at my fingertips while staying at Four Seasons Orlando. With gourmet dining at six restaurants on property you really can't go wrong!
Like I said before, Breakfast with Goofy and Pals at Ravello can't be beat anywhere at Walt Disney World. For lunch if we aren't inside the parks we love to have lunch by the pools either at PB & G or delivered poolside. The choices are all terrific and everything we've ordered has been delicious.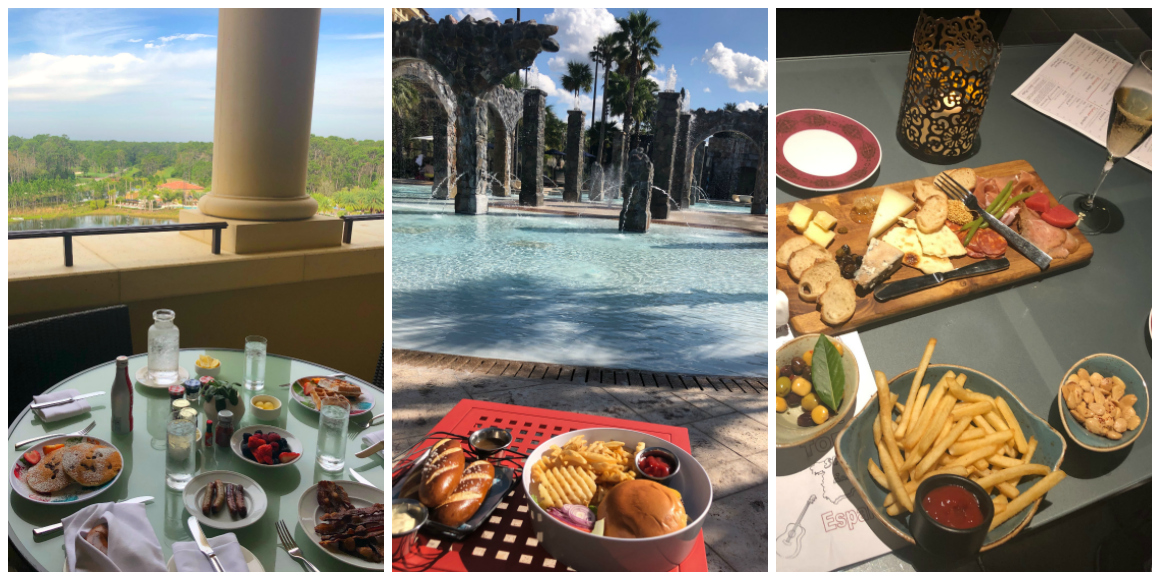 For dinner we've tried room service, Ravello and the bar at Capa and have always loved our meals so much that we practically licked our plates! The room service menu is huge and there are so many great options for kids. After a day of exploring Disney it's great to be able to put your kid in the bathtub and let them unwind with dinner in PJs watching a little Mickey Mouse on the tv.
The Bar at Capa has an excellent rooftop that overlooks the resort with views of all of the Disney fireworks at night. They have a great kids menu and the atmosphere is totally kid friendly. We sat up there at fireworks time and enjoyed small plates and cocktails while watching 3 different Disney fireworks shows. It was awesome! By far the best spot to watch Disney fireworks outside of the parks!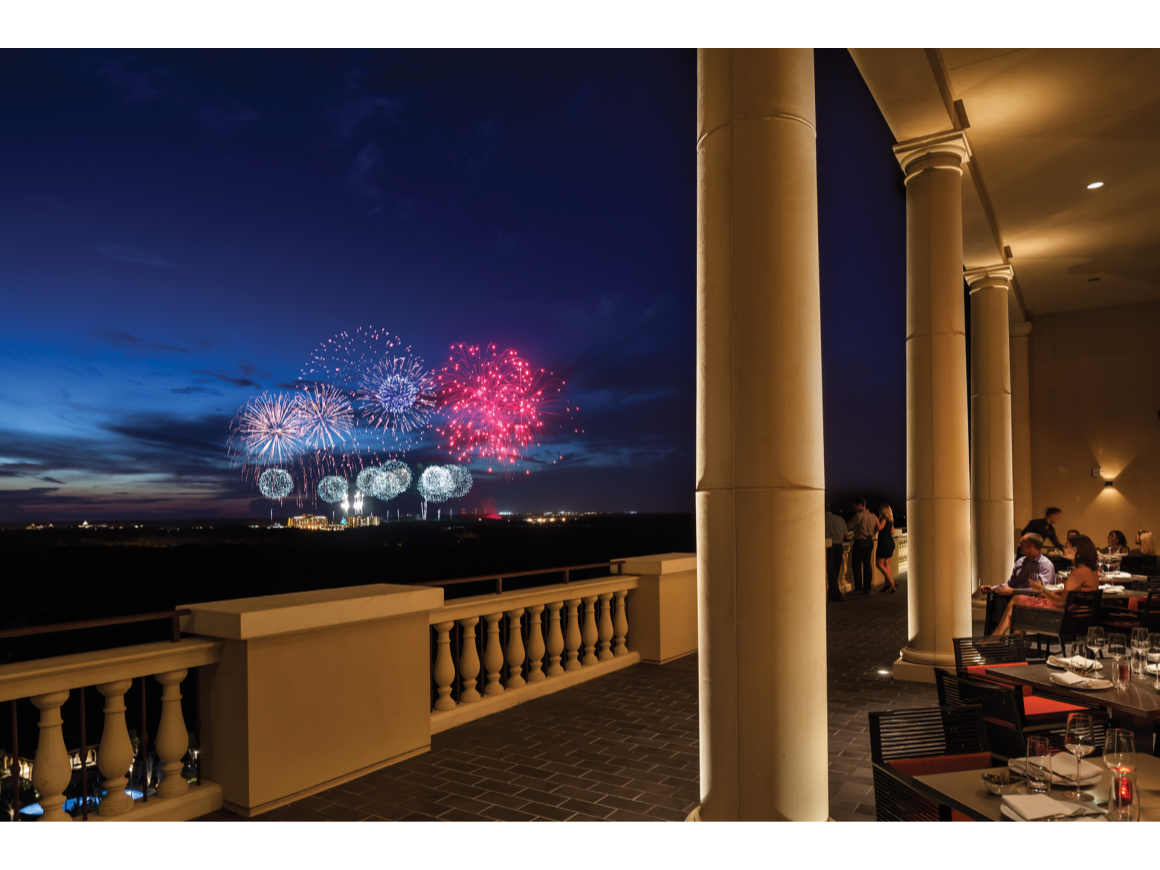 Our favorite Disney World Dinner Spot
Ravello is our favorite Disney World dinner spot because we love authentic quality homemade Italian foods. Executive Chef Fabrizio Schenardi's recipes are all old school Italian favorites some dishes with a new twist that will blow you away.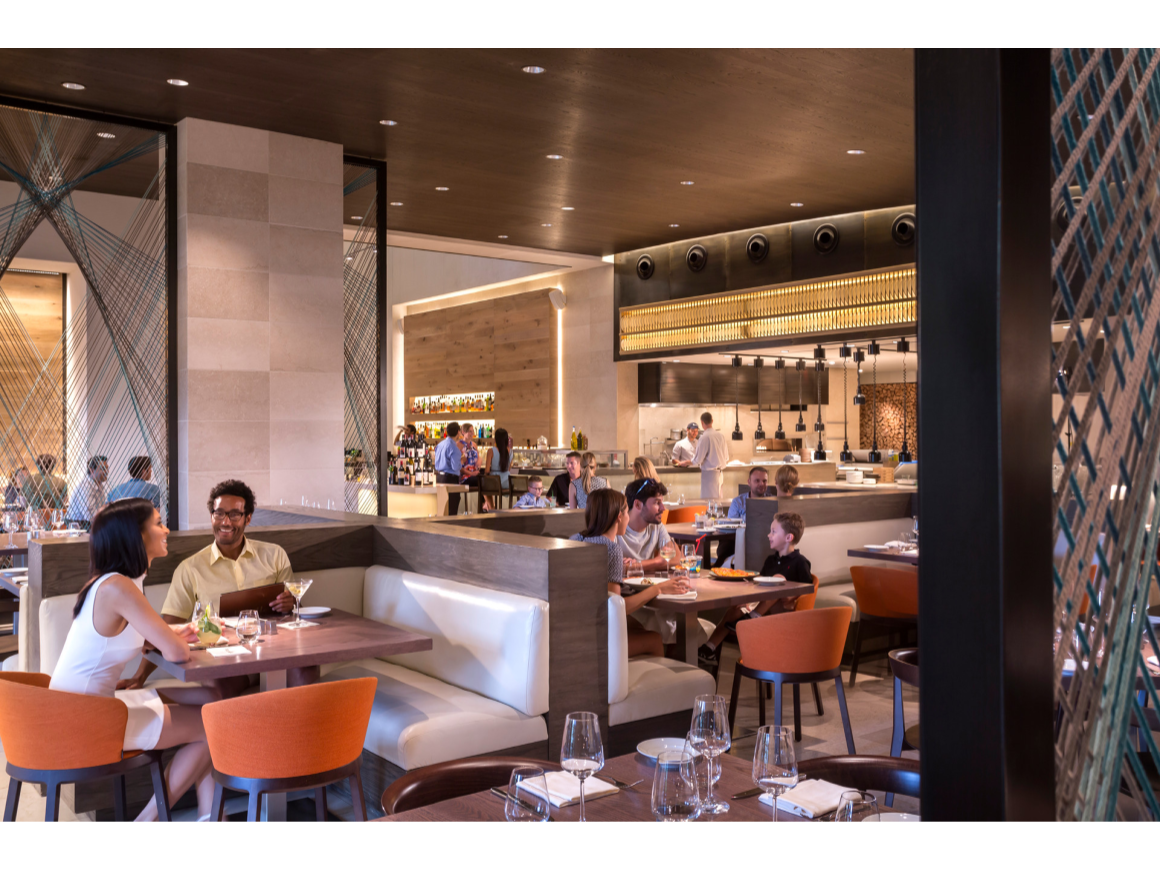 Everything on the menu is so good! The meatballs at Ravello are so fantastic, they are the best I've ever had. All of the pastas are freshly made and terrific too! Harry and I especially loved the Bolognese sauce on the homemade pappardelle – so yummy! The Manzo is our family favorite, it's a 16oz Prime Dry Aged Ribeye smothered in Fabrizio's Rub and served with fresh Grilled Asparagus and Roasted Potatoes with Chianti Sauce. The Kids menu is a mix of classic kids choices and authentic Italian dishes for young culinarians. I highly recommend this dinner both to anyone staying at Four Seasons Orlando and to those foodie families staying at other Disney Hotels too. It's by far the tastiest meal we've had at Disney World!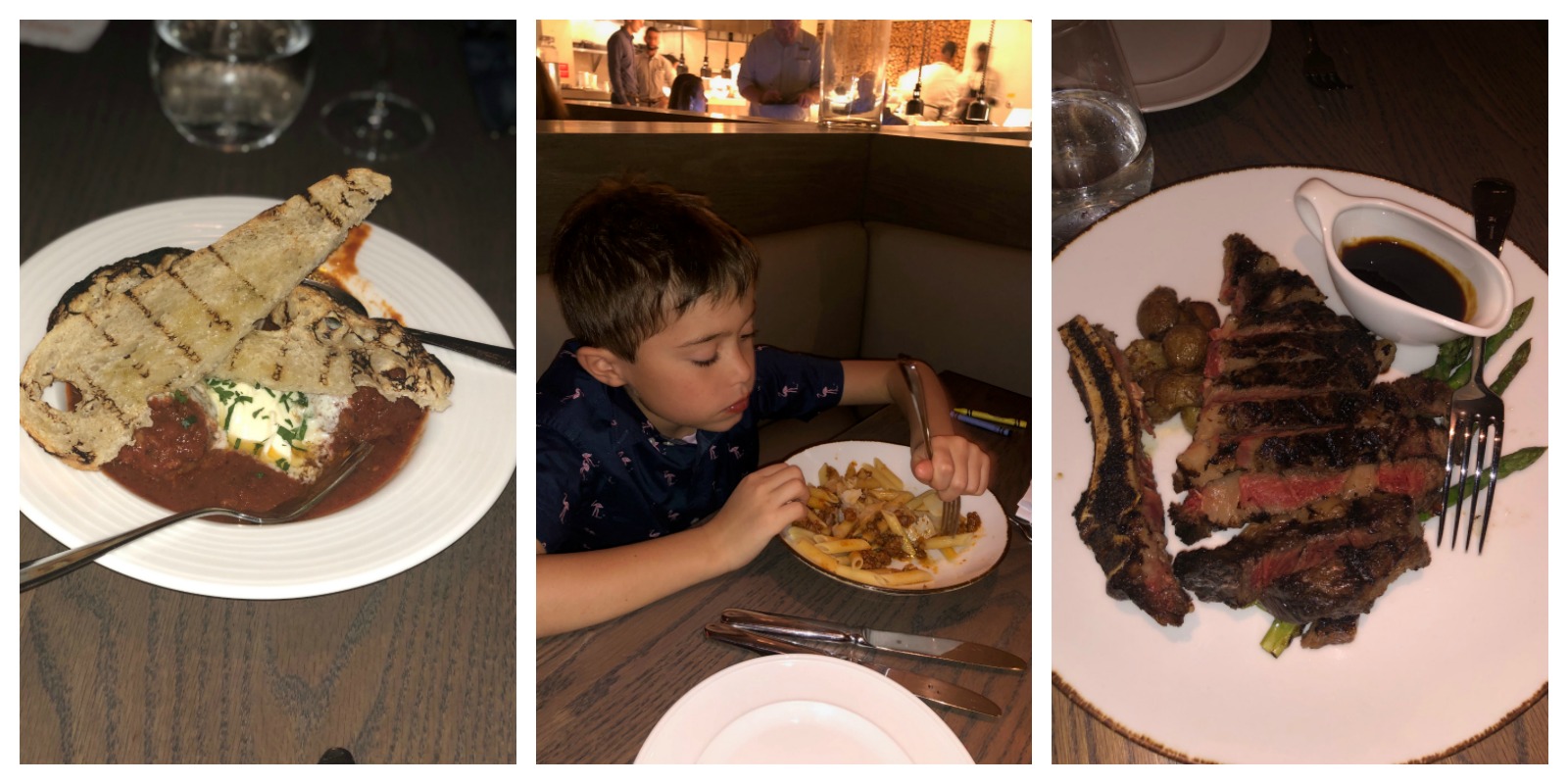 The Perfect Luxury Disney World Vacation
So, if you are looking to book the perfect luxury Disney World vacation for your family look no further than Four Seasons Orlando. As Disney super fans you can bet we are already planning our next return visit!