Meet Sarah Stopek Hirsch
Hi! I'm Sarah Hirsch, luxury travel advisor and founder of WellTraveledKids.com, a luxury family travel magazine. I specialize in booking unforgettable bespoke luxury travel experiences for my clients. My passion is creating specialized itineraries for honeymoons, babymoons, family vacations, multi-generational family getaways, spa trips, and couples adventures. I'd love for Well Traveled Kids to book your next luxury vacation!
What is the benefit of booking a luxury getaway with Well Traveled Kids?
When it comes to navigating the world of luxury travel, I  have built relationships with the world's most luxurious travel brands to make sure my clients experience the best of everything and get the greatest deals possible. My preferred relationships save my clients' money at booking and get special perks added to their fabulous vacations.
Well Traveled Kids is distinguished as a Virtuoso agency, Four Seasons Hotels Preferred Partner, Rosewood Elite Partner, Peninsula Pen Club Member, Dorchester Collection Diamond Club Member, Langham Hotels Couture, Mandarin Oriental Fan Club, Hyatt Prive, Shangri La Luxury Circle Group, and more.
How can I reach Sarah to book my next luxury vacation?
I'd love to help you book your next amazing getaway.
Please email me at Sarah@welltraveledkids.com to get started planning something special!
Trips by Well Traveled Kids Testimonials
Shayna F.

February 2021
We had the best birthday getaway for both my two kiddos thanks to my superstar travel agent Sarah Hirsch of Well Traveled Kids who booked our magical stay at The Peninsula Hotel Chicago! Sarah booked us the most special "Camp Peninsula" birthday experience and we all loved it!
When we walked into our HUGE Deluxe Suite (with 2 bathrooms!) we were in awe. Sarah had arranged for the hotel to set the room up with an adorable camping tent, balloons, camping treats, kids-sized robes & slippers, and snuggly teddy bears for my kids!
Sarah also worked to coordinate kids' activities and special semi-private pool times with The Peninsula in advance so everything would be PERFECT AND SAFE during our stay! My kids kept saying it was the BEST BIRTHDAY EVER!!! It was certainly a special treat for Mommy & Daddy too!
Sarah is a Virtuoso travel advisor and family travel expert who specializes in luxury hotels. Her travel agency, Well Traveled Kids, books high-end vacations and hotel stays that include VIP perks! The best part is Sarah doesn't charge any fees to book luxury hotel stays and she gets awesome pricing and perks that are way better than I can get booking rooms myself online!
Well Traveled Kids has preferred Pen Club status with The Peninsula Hotels so we had free room service breakfast, resort credits, and the ability to really extended our stay and check-in as early as 6 am and check out as late as 10 pm!
If you are ready to pamper yourself and want to book a luxury getaway, I highly recommend reaching out to Sarah to plan your fancy staycation or special luxe family vacation with awesome perks!
Jessy A.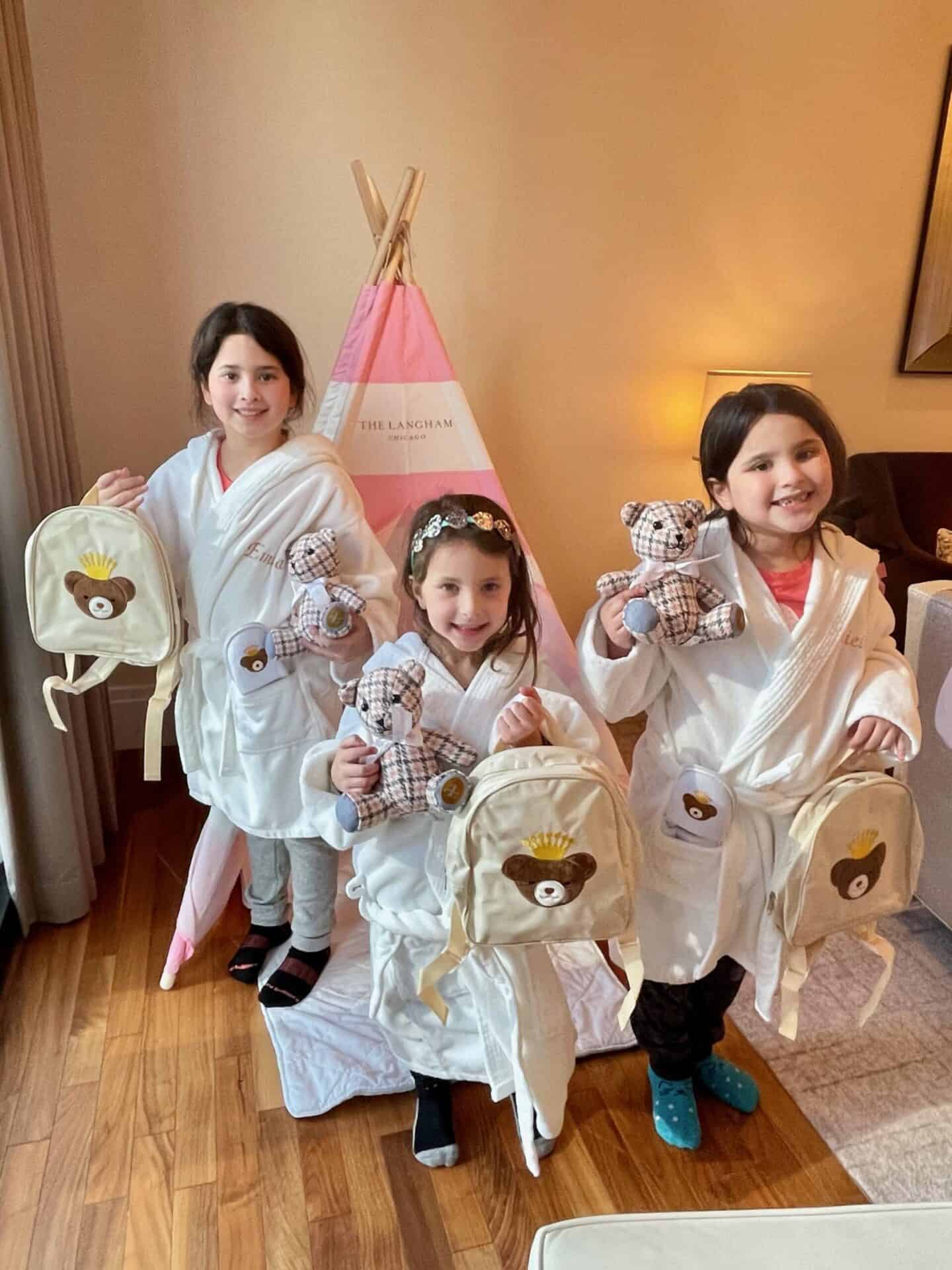 Spring Break 2021
"Hi Sarah,
Just wanted to let you know we arrived this afternoon and the rooms have been nothing but amazing!! Loaded with tons of kids and adult goodies. This could not be more perfect!
Thank you!
Jessy "
Lauren S.
May 2021
"Hi Sarah,
We just had the most wonderful welcome to the Four Seasons Jackson Hole. Our room is gorgeous with an amazing view of the valley and mountains, and we had so many goodies waiting for us in the room! After a long travel day, it was exactly what we were looking for to start off our trip! Thank you for everything you did to facilitate!
Lauren and Kyle"