One of the wonderful things about traveling with kids is the opportunity to nurture their little minds and connect them to something bigger than themselves. History. Culture. Perspective. New tastes and smells. It's incredible to see how kids embrace the world when given the chance.
As a mom, I'm always seeking ways to incorporate these elements in our travel.
With that in mind, my husband and I called an audible over winter break and decided to pack the kids up for a surprise trip to the Abraham Lincoln Presidential Museum in Springfield, Illinois. The museum opened in 2005 and is about three hours south of Chicago. Totally doable for a quick road trip from Chicago and even closer if traveling from St. Louis.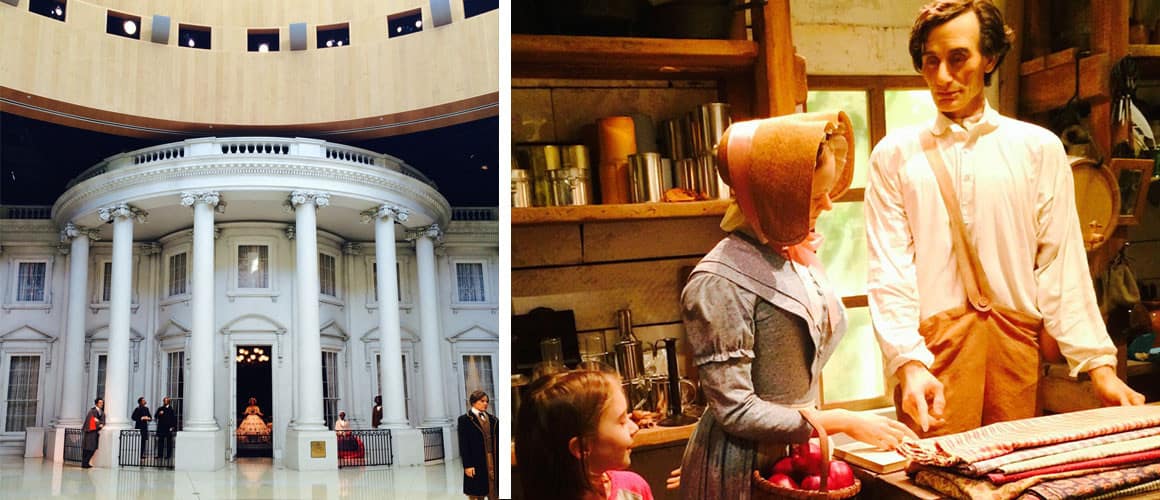 ---
After booking a room, we told the kids about our plans and jetted off to our hotel. Truthfully, my kids were stoked the moment we uttered the word
HOTEL
. Our kids are kinda obsessed with hotels, even the little no frills places. However, through the shrieks and smiles about the hotel, I'm fairly sure they heard us
mention
Abraham Lincoln's name.
The day of our visit was frigid. Subzero temperatures nearly knocked us off our feet as we exited the car. However, the sweetest occurrence happened as we walked down the stairs of the parking garage. An elderly woman, heading up the stairs, smiled at my kids and said, "Oh, are you headed to the museum? You are going to have the most wonderful time."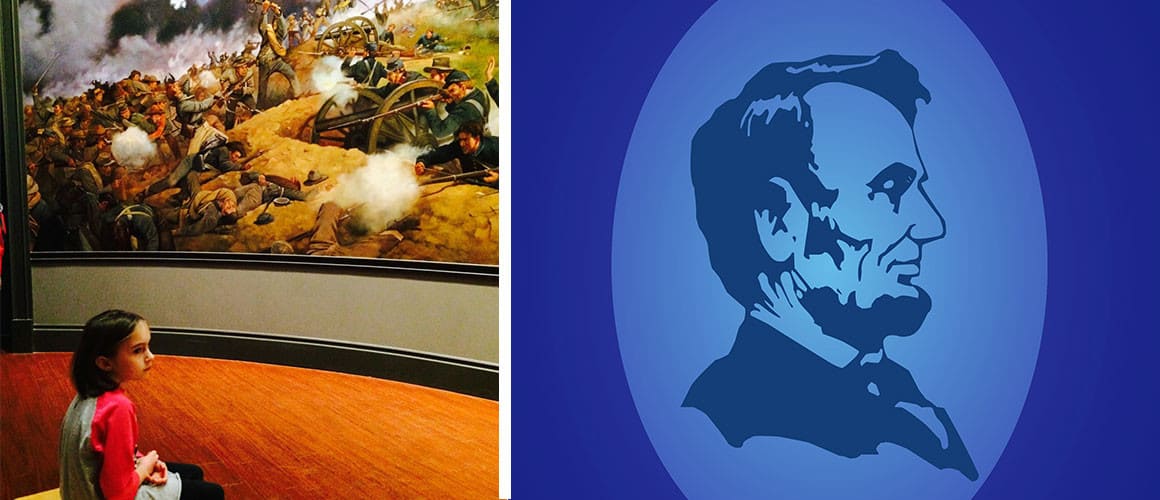 ---
Can chill be melted by a kind word? Well, it was that day. The woman was a volunteer and clearly loved being a part of the museum. This would play out again and again as the volunteers patiently and enthusiastically took the time to chat with our children throughout the museum.
Most folks wouldn't equate presidential museums with a rollicking good time. But the Lincoln Museum was such a fantastic experience. Here's why:
Forget the boring artifacts and glass cases. Every element of this museum is interactive. You don't just read about historical events, you walk through them. Every corner brought a new stage of Lincoln's life and career for us to experience.
It feels like you're right there. A life size-model of the Lincoln family welcomes you to the White House. (Yes, we took selfies). Turn one direction and kids can enter young Abe's childhood log cabin, complete with dim firelight and rustic wooden beds. Then turn another direction and wave to Union soldiers and politicians standing on the White House porch. We all wanted to stop for a moment and pretend we lived there.
Not your average mannequins. It may seem insignificant, but every model has been created through a highly technical process ("lasers" according to one volunteer), and they're surprisingly realistic. If your kids have ever shied away from a creepy mannequin, you'll know that this stuff matters.
Impressive movie theaters with 3-D features. Even our seats rumbled when cannons exploded. We got an entertaining overview of Lincoln's life and legacy. In fact, my husband and I enjoyed the movies as much as the kids.
An interactive play area lets the kids engage their imaginations. The adorable Mrs. Lincoln's Attic is stocked with play clothes, Lincoln logs and a pint-size historic kitchen. Never underestimate the importance of a great area where kids are allowed to

just be kids

.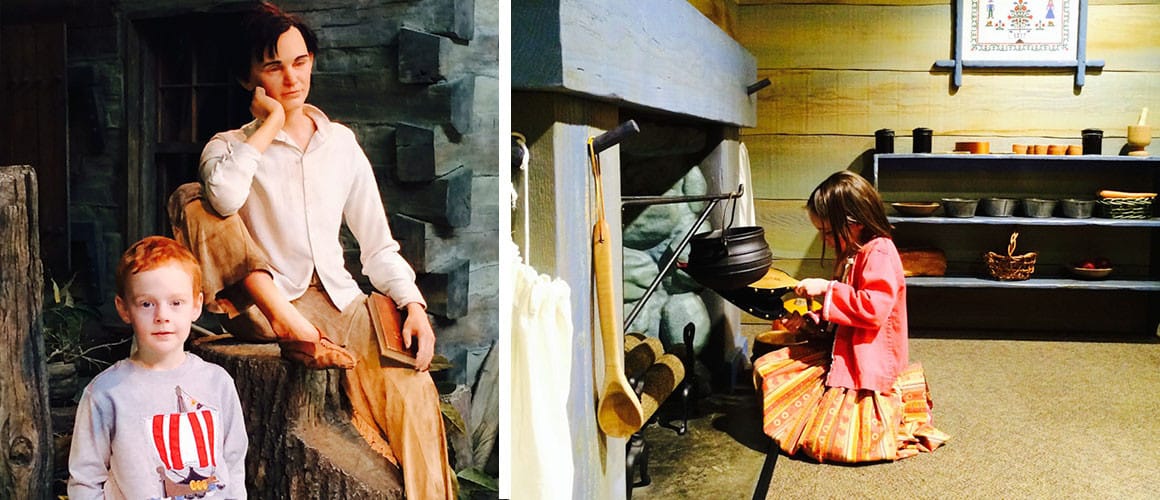 ---
The trip wasn't just purely fun and dress up. History does have its harsh realities. For my kids, ages five and seven, we wondered how they would comprehend a time when slavery was frighteningly real. And the experience did leave them with questions that continue to float around in their heads. My son kept struggling with the concept that a country could fight against itself.
But which side was America on?
In the coming years, as they write up school reports and hear folks mention Lincoln in conversation, will they remember bits of their museum experience? Will the history lesson have made an impact? This mom can only hope that something sticks. And if it doesn't, well, we had a fantastic time anyway and the quality of our car conversation improved that day. That's a parental score in my book.
Further exploration:
The kid-friendliness of presidential museums and libraries across the country will greatly vary, but if you are interested in locating one near you, click here for a national directory.