"Welcoming, overwhelming, magical, stunning land" – just a few of the ways Jody Halsted of Ireland Family Vacations describes Ireland. In planning my family's 2016 Ireland vacation, I started following many online blogs and posts about the country.
Above all, Jody's site really stood out. I had the pleasure of speaking with her about her passion for Ireland. Jody has family heritage in Ireland, but her love for the country came when she took a trip in 2002 by herself. She flew into Shannon Airport and headed south.
"The minute I landed, I felt like I came home," she says. She has been back numerous times, now traveling with her family, her husband and their two girls, who are 9 and 11. She blogs about her travels on Ireland Family Vacations and is the only blogger solely dedicated to Ireland travel.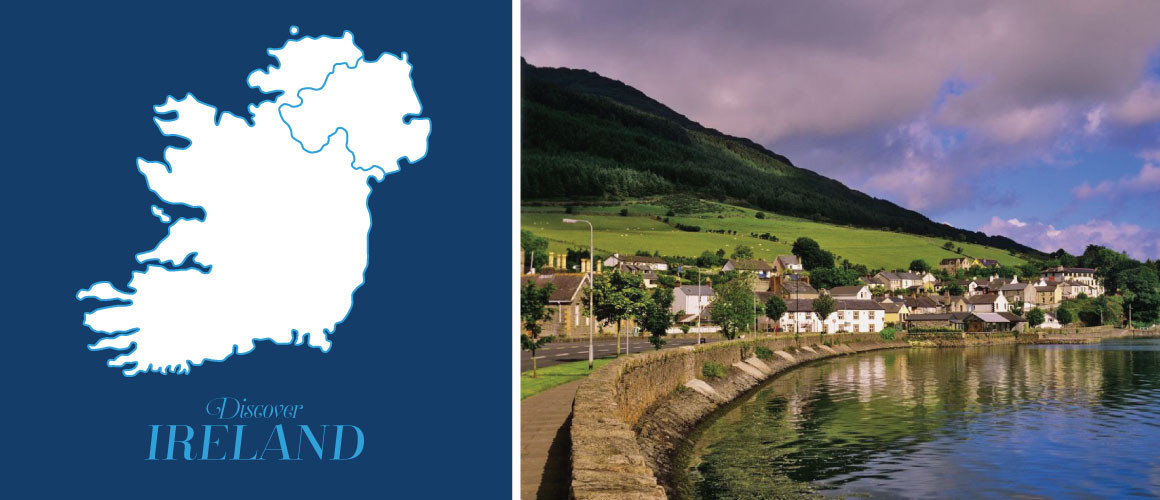 Here is what the expert had to say on planning a trip to Ireland when I asked her the questions I most needed to know for planning my first trip…
Everyone has their opinion on what areas to visit on a trip to Ireland.  Some head into the western and northern counties in Ireland and some to the south. Do you think one is better than the other for a first trip?  Seems impossible to do both in 2 weeks and still enjoy the sites.
Jody Halsted:  I've visited nearly every county in Ireland over the past decade and can honestly say it is all incredible. Readers often ask where I recommend for a first trip, and my answer always comes back to them – what do you expect from your first trip to Ireland?
That said, I do favor the Southwest (Kerry, Limerick & Clare) for families who just want to experience the Ireland they imagine but have no specific 'must do' items. Many people believe that because Ireland is small you can 'do it all' in a 10 to 14 day trip. You really can't. Once off the motorways, the roads are narrow and winding—very slow-going much of the time. Also, if you spend more time concentrating on where you need to be, how are you going to enjoy where you are right now?
When travelling on a multi-generational trip, do you think hotels are better so everyone can get the type of room they want; or is renting a house is better?
JH: This really depends on what you expect. If your family likes the luxury of hotels and not having to cook, then definitely choose the hotel. Personally I prefer a self-catering cottage for larger groups. You don't have to worry about bothering anyone and you can eat when you wish. It's also a bit friendlier to the wallet.
Of course, you could choose the best of both worlds as quite a few resorts offer both hotel and self-catering lodging. One resort we love is Mount Falcon in County Mayo– I would have moved into their Woodland Cottage if they would let me. Other resort hotels with this option include Fota Island Resort near Cork City and Adare Manor in Limerick.
Everyone wants to stay in a castle in Ireland.  Do you have a favorite?
JH: We just returned from Ireland and spent 3 nights in a private castle! Knappogue Castle in County Clare is managed by Shannon Heritage. While the castle is used for Medieval Banquets in the evening, it is not open for tours during the day. The private state rooms are available for hire and are probably the most authentic castle stay you'll find in Ireland.  (Story coming soon to Ireland Family Vacations!)
Last fall we stayed at Ashford Castle in Mayo during the Halloween season. That was a truly magical getaway (and well worth the splurge!)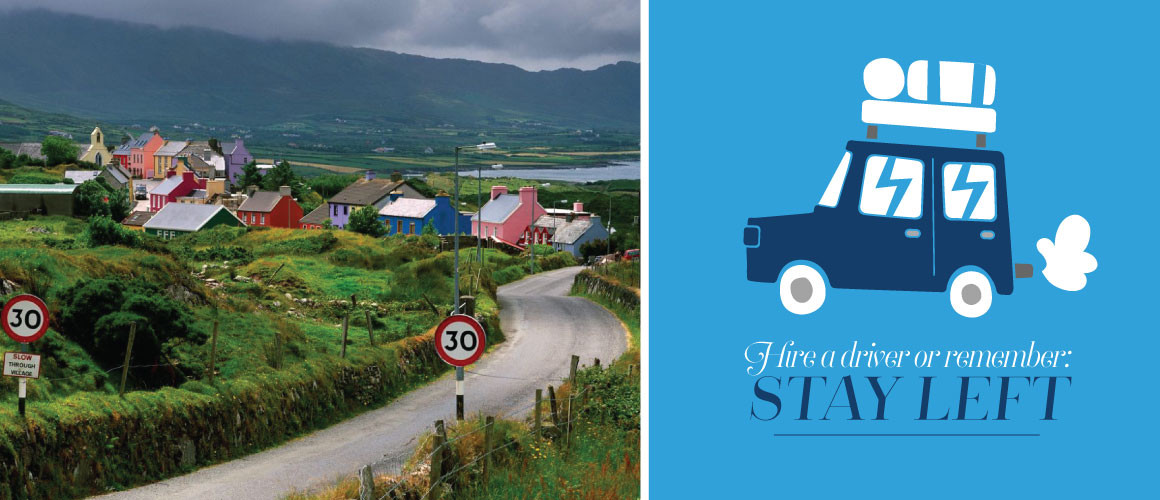 Do you recommend hiring a driver, especially if you are a larger group (extended family of 6-8 people)?  Is there a particular area/county where a driver can really add the most to the experience if it is only something you can do for one day?
JH: For large groups who wish to travel in one vehicle I really do recommend hiring a driver. Often it is more cost effective to do so than renting a large vehicle (or multiple smaller vehicles)!
If you can only afford a driver for a day, I would look for a guide who specializes in your 'must visit' location. Dingle, Ring of Kerry and Causeway Coast are all easy places to find private tour guides. For less-visited locations you may have to search harder.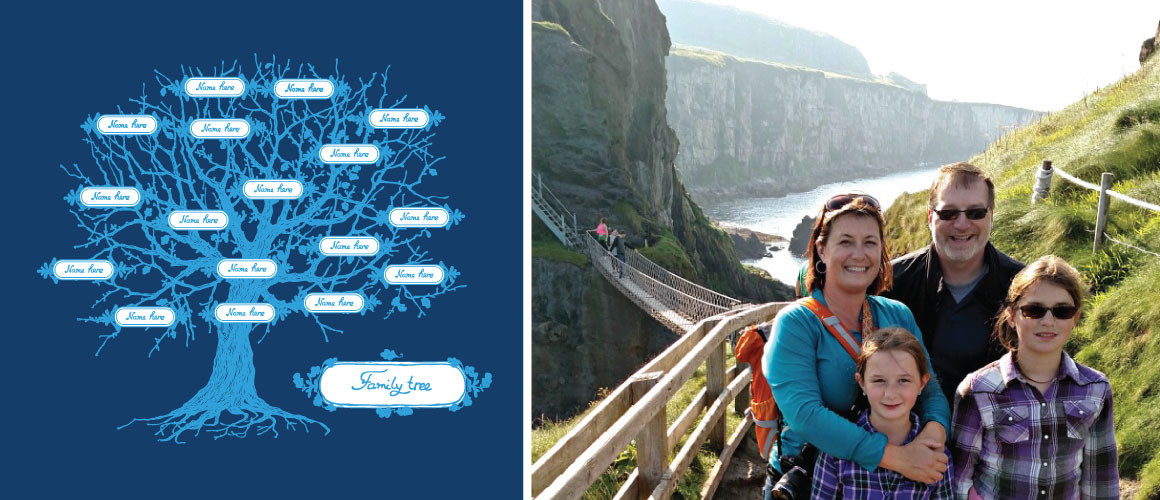 If you know your ancestors were from Ireland, any great tips on linking family heritage to a trip there?
JH: Many people make the mistake of thinking finding your past is as easy as it looks on TV. It's not! Especially in Ireland where public records perished in a fire. If you are lucky enough to know where your ancestors were from, I would contact a local genealogist to help you track down the parish records, and then work from there.
If you have all your information then build a visit into your plans. Look for any local businesses with your family name – they could be distant cousins. And when booking your lodging be sure to mention that you are on a ancestry quest – your hosts can likely introduce you to someone who knows someone who once knew someone….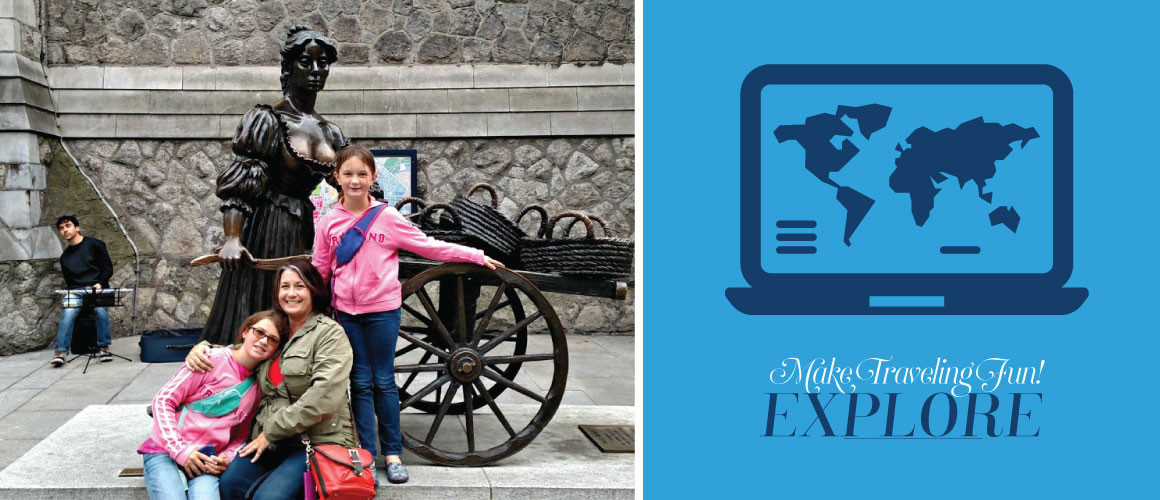 What are your favorite online travel tools?
Jodi's List:
Airfare Watchdog -For finding great fares I use Airfare Watchdog. I always have fare alerts set to Dublin & Shannon from all the airports within a 5 hour radius of my house.
B&B Ireland – When I'm looking for a B&B in a specific area I use B&B Ireland to narrow my options to lodging that fits our group. When I find one I like I will often visit the B&B's website (if they have one) to see if they have any special offers.
Local tourism groups – Shannon Heritage, the Burren, Causeway Coastal Route, etc. have incredibly detailed sites that are very helpful for their local planning. There is a lot to do in Ireland and it is easy to get overwhelmed with the options! (Which is when I usually hear from families planning their trips- they can't choose!)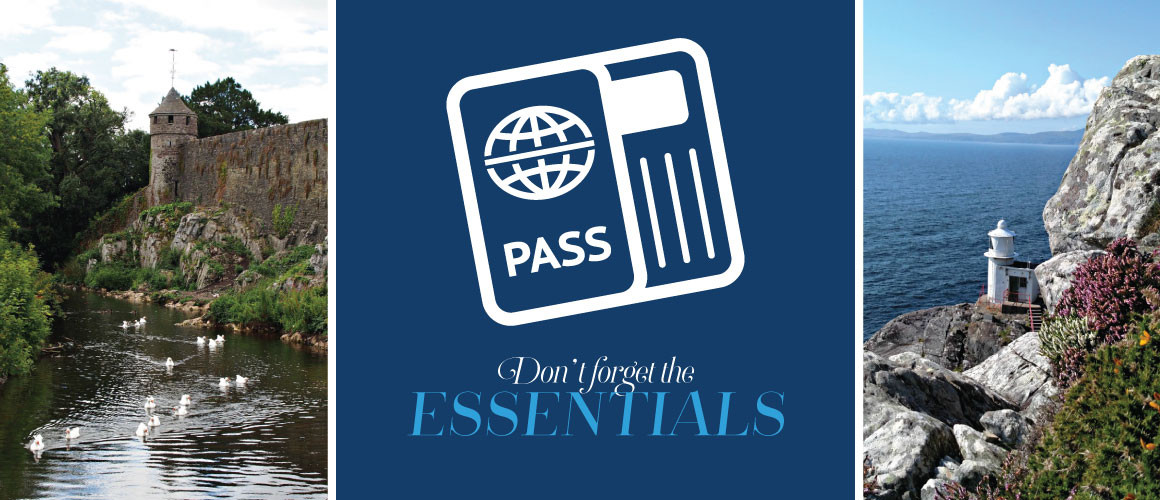 What are 5 "must have" items in your carry-on?
My water bottle: (to refill after security). I usually have it filled with ice for a nominal charge as I prefer my water ice cold.
Vaniply Ointment: I use it for my lips as well as any other dry spots.
Essential Oils: A few small vials of oils – usually peppermint (for headaches and stuffy sinuses), lemon (for water), peace & calming (to soothe and relax) and purification (in case something smells).
Shoe insert socks:  I often don't wear socks to the airport so I slip these on before security so I don't have to be barefoot (ick!) and will wear them on the plane, as well.
Earphones: So I can listen to music or just shut out plane noise.
What would you tell people is the biggest difference in planning a vacation to Ireland versus a location in the US?
JH: When planning a trip in the US people usually focus on one place: Yellowstone, San Antonio, Walt Disney World.  When planning a trip to Ireland people focus on the country. And while it is small, it's bigger than you think (with so much more to do than you can even imagine!)
Read more about Jody's adventures in Ireland at www.irelandfamilyvacations.com and www.familyramblings.com or follow her on social media.  And if planning a vacation to Ireland is overwhelming, Jody offers "vacation coaching" where she helps you plan the best trip for your family.  Since she is not a travel agent you can get her honest opinion on the places and activities that are best for your family, since everyone has different needs.  It is always great to 'Ask the Expert' wherever your family's travels take you.
---
Photo Credits: 7-themes.com, travelfeatured.com, imgarcade.com, featuresofireland.blogspot.com