I have flown with my almost 4-year-old Reagan well over 50 times. She is quite the frequent flyer. Regs is a quiet passenger and is always busy. In my travels, I often see parents scrambling to find something to do with their kid(s) on the plane. Regs and I have a pretty good routine down and I thought I would share it. Here is an outline of what we did on our last flight, 5 hours from DC to Phoenix.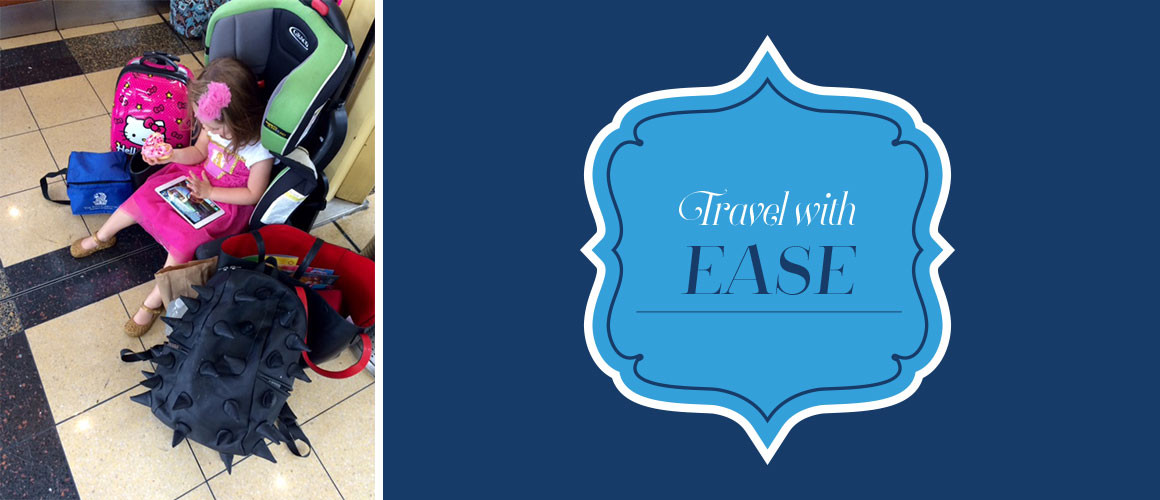 We boarded the plane and got settled. I put my purse under the seat in front of me and a backpack full of her toys/electronics as well as a lunchbox under the seat in front of her.
She typically wants to watch a DVD on her DVD player first. This time she watched Cloudy with a Chance of Meatballs with her cute little headphones on. This is my time to read books or magazines.
After the movie she had a snack from her lunchbox and a drink from the beverage cart (OJ). I always have a water bottle for her in tow. Sidenote: Do not under any circumstance flip open the lid to a Camelbak kid's water bottle on a plane. The change in air pressure makes it spray all over unsuspecting passengers around you. This has happens to me twice. It is like shaking a bottle of champagne and poppin' a cork. Don't bring those if you can avoid it. Some people laugh about it. Some look like they might stab you.
Reagan colored in a Tinkerbell Imagine Ink book that I got for her in the airport.
We played with a ziplock bag full of figurines on her tray table.
I helped a mother of two by holding her screaming baby and playing with him for a bit (I love to help a sister out). Reagan thought it was fun to entertain him with her figurines.
We took a potty break.
Reagan played a few iPad games.
We took another potty break. I think she just wanted to walk around.
We played with our Melissa and Doug reusable puffy sticker playset scenes. We love these. We have the fairies, the princesses, the pirates, the girls, and the mermaids.
She watched a Doc McStuffins DVD.
I read a stack of really thin, light books that I keep in her backpack (the easy readers are good as well as anything from the scholastic book orders at school) while she sat on my lap.
She played some games and looked at pictures on my iPhone.
She had another snack.
We did a countdown to landing.