Disclosure: This post is written in a brand partnership with Infiniti. All opinions are my own.
---
Does your family love a good summer road trip?
I have to be honest, I was a little nervous the first time we set out on a big family road trip. I had tons of fond memories of summer road trips with my sisters growing up. But still I wasn't sure I'd love the time on the road with my toddler.
Luckily, my son loved a good family road trip as much as I remembered loving it when I was a kid. And, since hitting the road for that first family adventure was a success, we now like to plan several road trips during the summer months! There's something rather magical about loading the car up with all sorts of stuff and hitting the road that makes for a perfect family vacation!
Every family road trip deserves a great family SUV!
With road tripping in mind, I recently leased a new car, the Infiniti QX 60. I love driving it! It's a crossover SUV that's got 3 rows of seating, great technology, and lots luxurious of bells and whistles. Making for the perfect setup for a comfy road trip.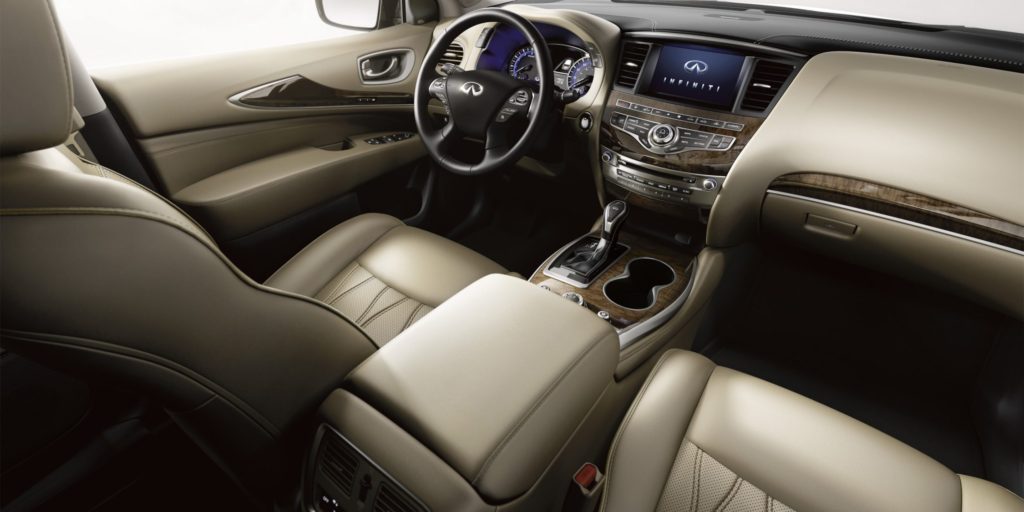 I love driving my crossover and knew right away that that the QX60 would be a great SUV to load up and hit the road. So, I've been making a list of summer road trips I want to take over the next 3 years during my QX60 lease.
Some of these trips I've taken before and can't wait to repeat. Others are trips I have planned for the near future. And, a few are on my bucket list for the next few years.
Here's my list of Top 10 Summer Road Trips for a Perfect Family Vacation with Kids:
---
Vail
Vail is the first city on my road trip bucket list! I've only visited Vail in the winter and fall months, and I've always wanted to visit in the Summer. Why? First off, all of the photos I've seen of Vail during the summer are absolutely stunning. Also, I'm not a skier like my son Harry. I know I'd enjoy partaking in the summer activities.
I'm most interested in visiting Epic Discovery.
Epic Discovery is the on-mountain summer experience at Val that's all centered around learning through play. Families can play together at Epic Discovery and challenge themselves on the trails, zip line, and more.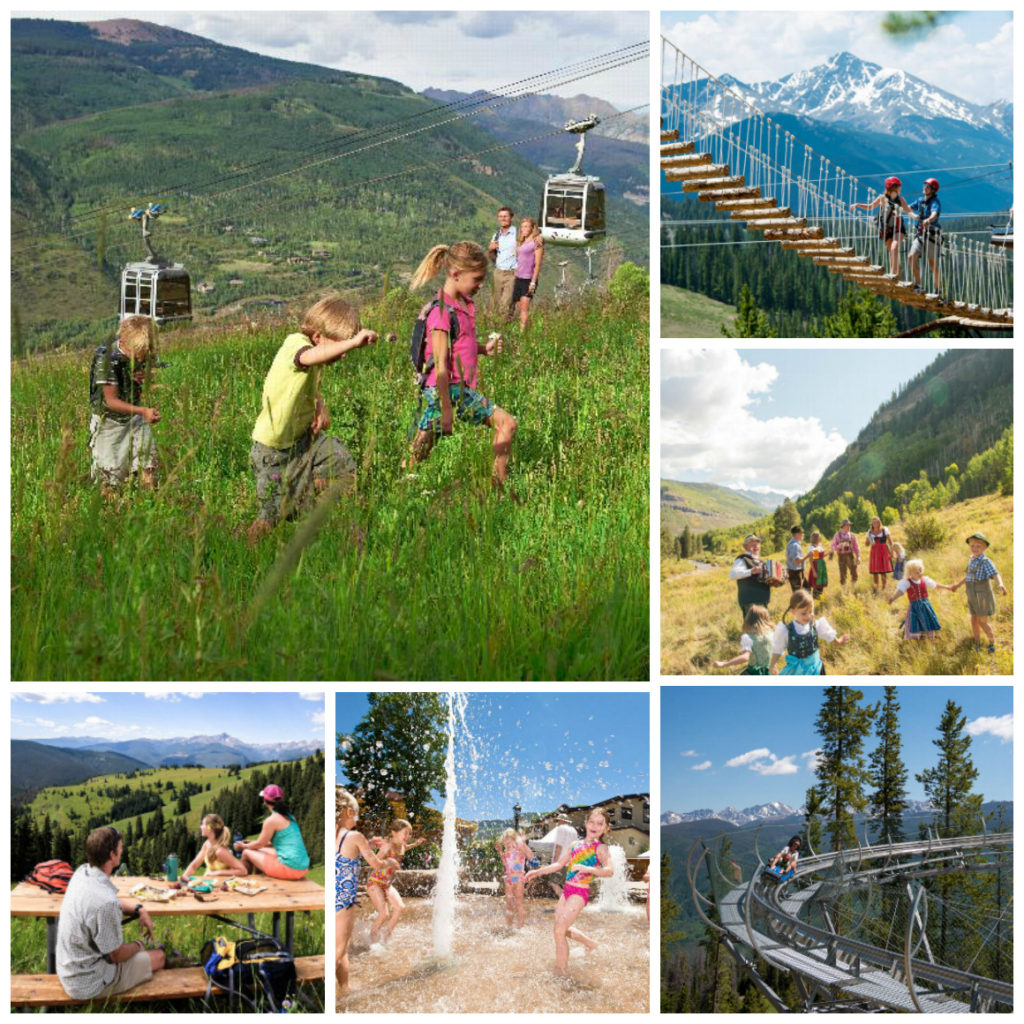 Here's a few more amazing things to see and do in Vail this summer:
Watch or compete in the GoPro Mountain Games, go white water rafting, soar up in a hot-air balloon, family hiking, exciting fly-fishing, river kayaking, horseback riding, cattle drives, and more!
If I don't make it to Vail this summer I will for sure get there by next year!
Orlando
If you've followed my travel stories, you've probably figured out by now that we are big fans of Walt Disney World. We most recently visited Disney World in January and saw all of the construction being done at Disney's Hollywood Studios to prepare for the opening of both Toy Story Land and Star Wars Land. We can't wait to see how the park will be transformed with the additions of these awesome new lands.
Toy Story Land Opens this summer!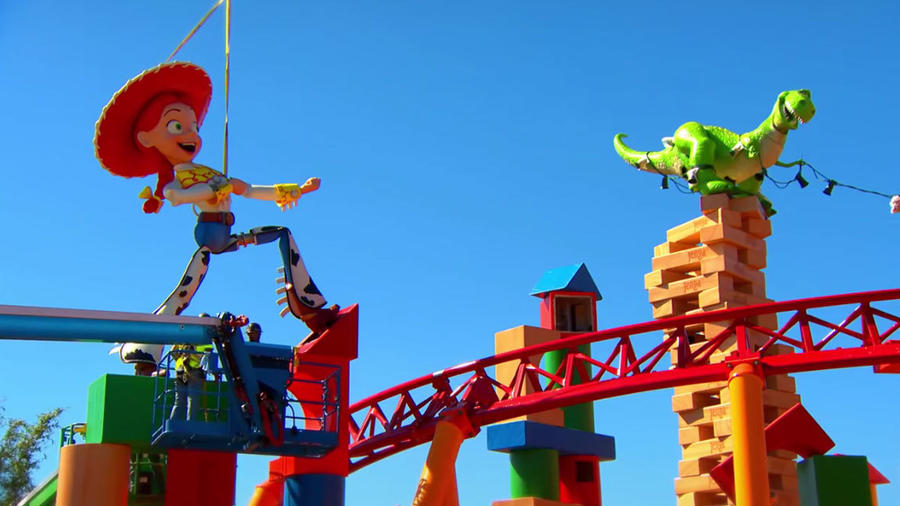 This summer is a great time to plan a road trip to Orlando because Toy Story Land is opening at Walt Disney World on June 30th. My family is so excited to play big together at Toy Story Land!
Our favorite Hollywood Studios ride has always been the Toy Story Mania ride. And, my son Harry's first words were Woody & Buzz, so we can't wait to ride the Slinky Dog roller coaster and the Alien swirling saucers ride.
Glacier, Yellowstone & Grand Teton National Parks
Our first road trip scheduled for this summer is to Montana. It's my first trip to Montana and I'm thrilled to check another state off my must see list!
Going Luxury Glamping!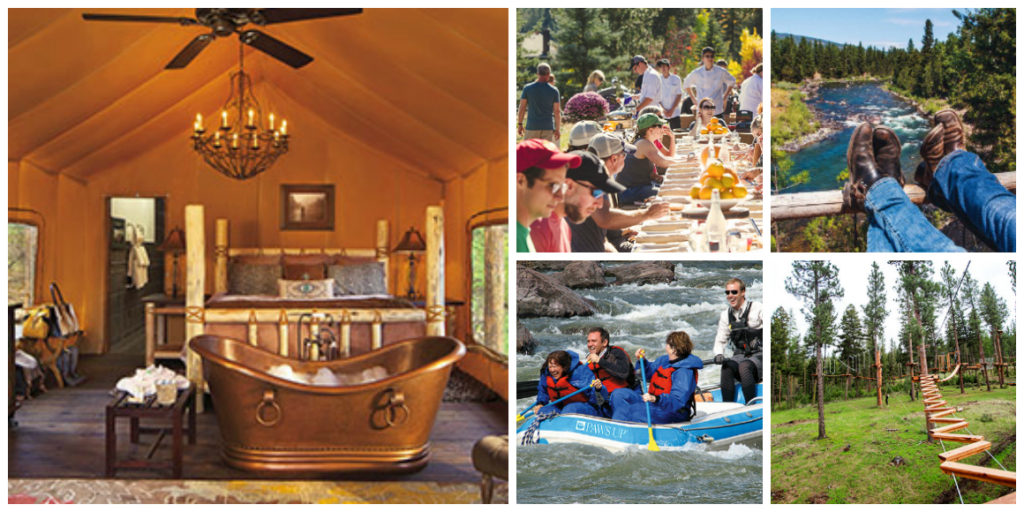 We are excited to kick off our trip at The Resort at Paws Up for some serious glamping as a family! I've had The Resort at Paws up on my bucket list for a long time and we are all anxious to explore the luxury ranch together and enjoy an unplugged family vacation. We are excited to enjoy outdoor activities like rafting and fishing.  We also can't wait to check out their new state of the arts ropes course.
Next Stop: Glacier, Yellowstone & Grand Teton National Parks
After our stay at The Resort at Paws UP we are driving to Glacier, Yellowstone and Grand Teton National Parks. I can't wait to explore these gorgeous national treasures in Montana and Wyoming. I've been reading lots of guidebooks and I've looked to friends for tips and guidance on where to stay and what to see.
I'm most excited to see all of the diverse wildlife in their natural habitat and finally see Old Faithful! I'm sure I'll have lots of tips and tricks for visiting that I will share here when I return home.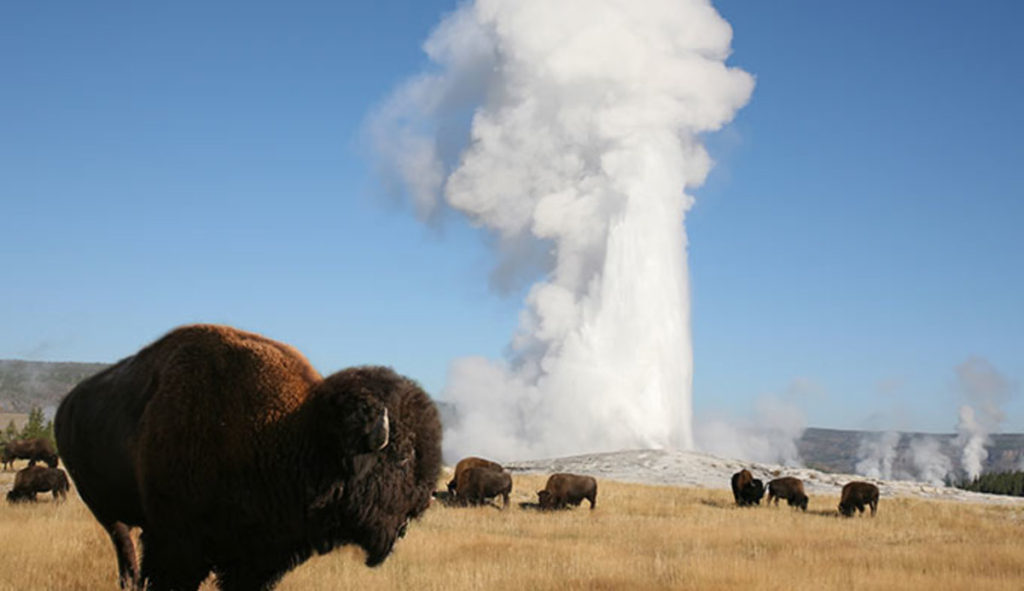 California Coast
For Spring Break this year we went on an epic luxury California Coast Road trip. I loved this trip so much that I'd do it again in a heartbeat! This trip is amazing – it's a family road trip I'd recommend every family be sure and take with kids at some point!
We Drove North up the California Coast starting in San Diego
We started off in San Diego and stayed and the fabulous Pendry Hotel in the Gaslamp district. San Diego is a super fun city to explore with kids for a few days. It's exciting to see everything from the San Diego Zoo, to the beaches, and maybe even stop by Legoland!
Over 10 days we leisurely drove up the California coast.  Stopping next at Montage Laguna Beach Hotel for a luxury stay and some fun playing at the beach.
Then we took our time making our way north with stops to explore in Newport Beach, Malibu, Santa Barbara, Solvang, and Pismo Beach. We made it to the California Central Coast and spent an unforgettable night at the famous and historic Madonna Inn.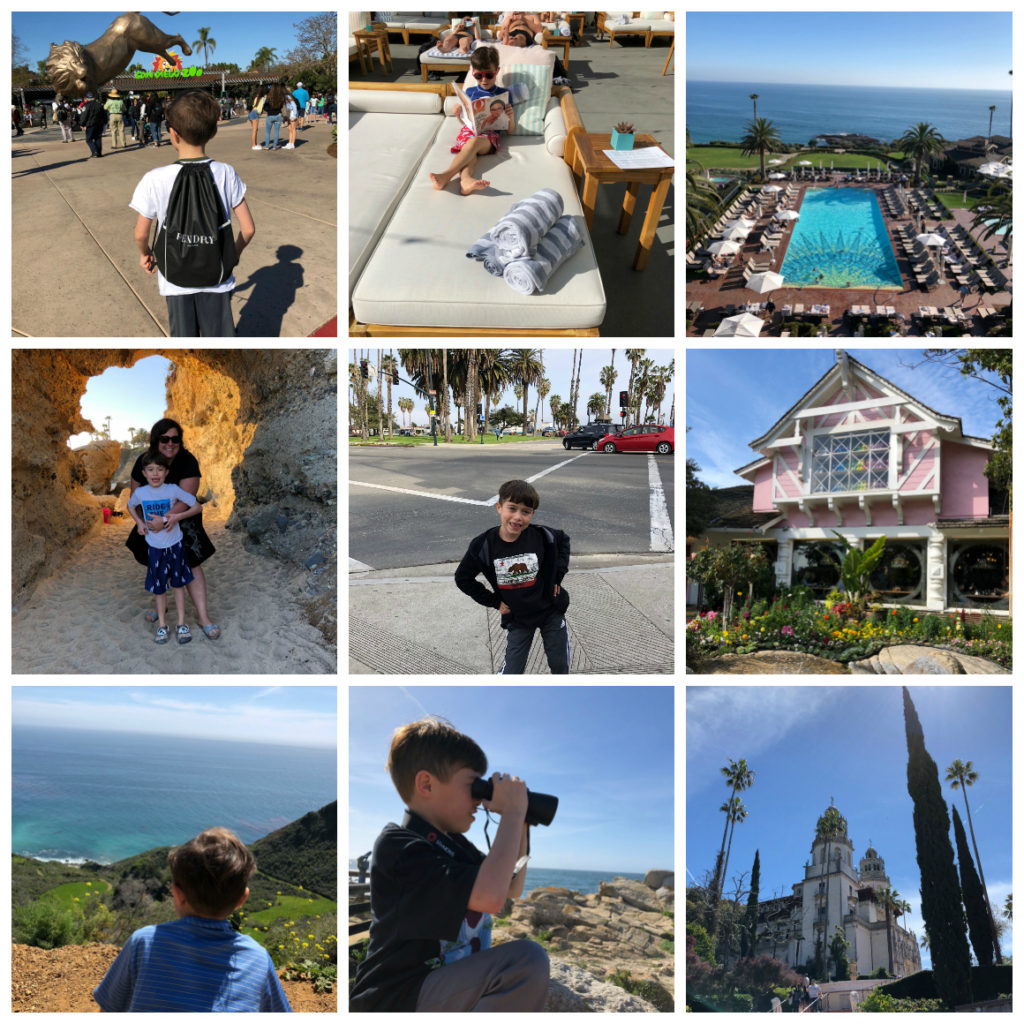 Continuing North
Continuing north we stopped to tour the historic and grand Hearst Castle. The road to Big Sur was closed so we did a detour thru the mountains that was absolutely spectacular. Pebble was our next stop and we stayed at the Inn at Spanish Bay for 3 fabulous nights. Staying at a Pebble Beach Resort was perfect for exploring the famous 17 mile drive, driving down to take in the breathtaking views of Big Sur, visiting the Monterey Aquarium, and more. We don't golf, but if we did we most definitely would have booked a few rounds on the famous Pebble Beach golf courses.
Final stop San Francisco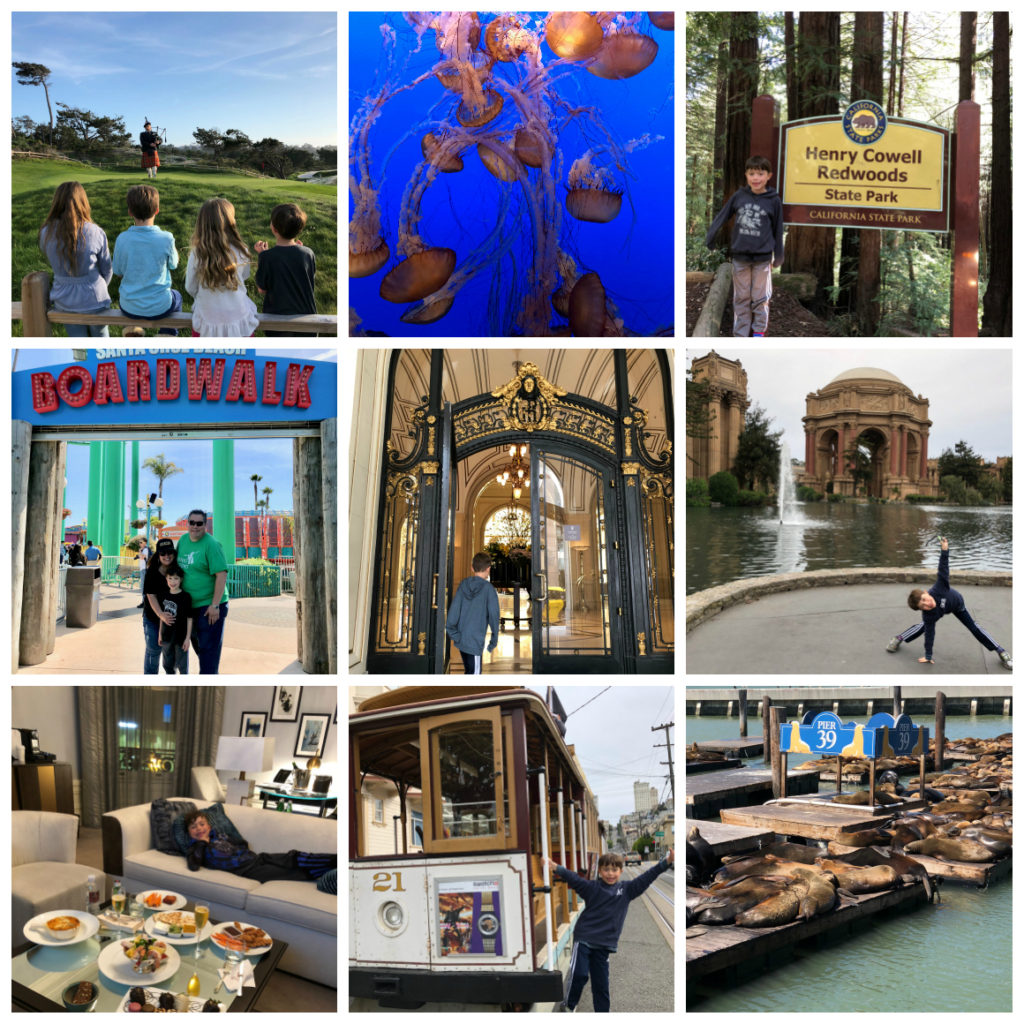 Finally we headed toward San Francisco. We stopped in Santa Cruz on the way to witness the redwoods and play together at the old fashioned boardwalk. Then we arrived at The Palace Hotel in San Francisco ready to relax and enjoy our gorgeous suite. San Francisco is so amazing for kids! We stopped to fly kites by the golden gate bridge, explores Fisherman's Wharf, grabbed a sundae at Ghirardelli, and rode a trolley before heading home from our great California road trip!
Las Vegas, Grand Canyon and Zion National Parks
My husband and I returned yesterday from a trip to Las Vegas. When I was there I remember reading a post that Rebecca Hoffman wrote about a fun family road trip starting and ending in Vegas that includes visits to the Grand Canyon and Zion National Parks.
I think this trip sounds amazing! I've never been outside of the strip in Vegas and I've always wanted to visit the Grand Canyon and Zion. I hope to fit this trip in over the next year. If not this summer then perhaps over spring break?!
Niagara Falls
The first family road trip that we took with my son Harry was a trip to Toronto and Niagara Falls. I didn't expect to enjoy Niagara Falls but we had a blast!
I've recommended this trip to so many people since we returned as a great trip with little kids. Our photos from this trip hold such special memories from the boat ride up to the falls, to the fireworks over the falls, to roaming the strip of arcades and amusement rides after dark.
I know Harry is dying to take this trip again, and it was super fun!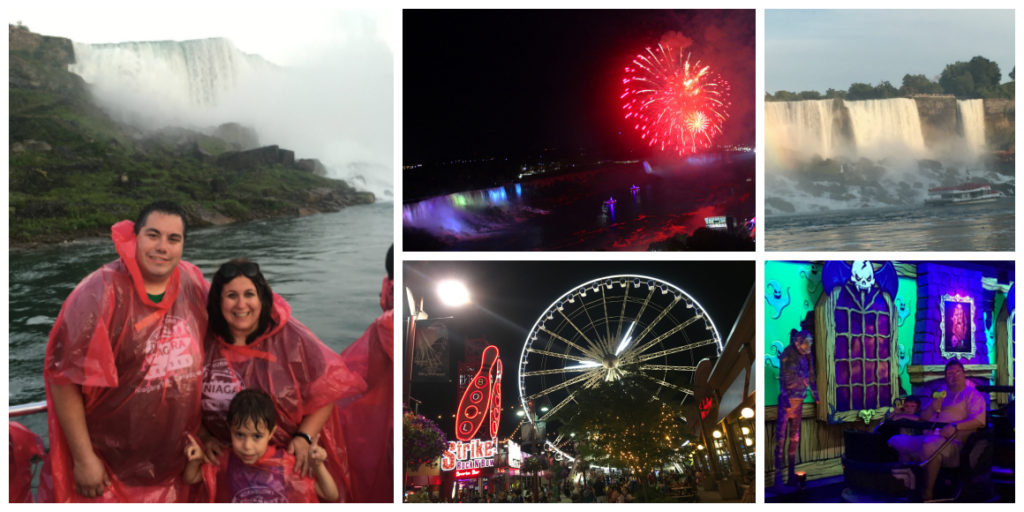 Milwaukee
Can you believe I lived an hour from Milwaukee for 15 years before I ever visited? We took our first family road trip to Milwaukee two years ago and fell in love with the city. Milwaukee is always a fun place to visit, and it really shines bright in the summertime!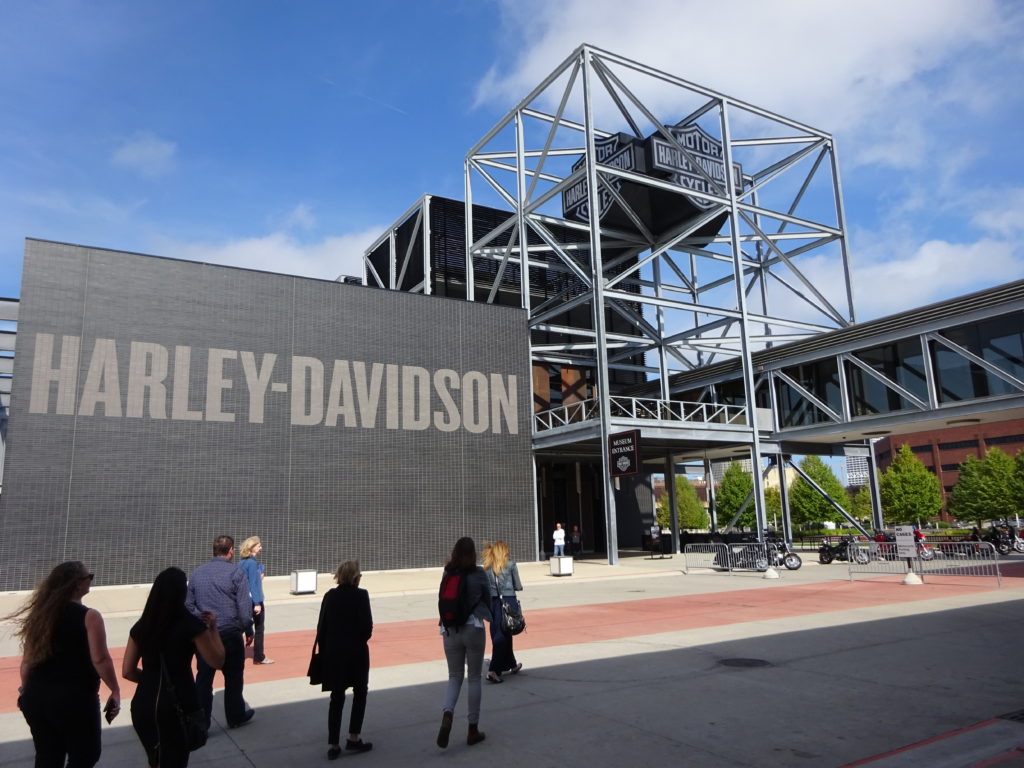 We plan to return for a weekend stay in Milwaukee this summer and take in a fest, see a Brewers vs. Cubs game, visit the Harley-Davidson Museum again, try some new restaurants and eat some delicious local cheese curds!
Washington DC
When I was fresh out of college a friend and I took a last minute road trip to Washington DC for the 4th of July. We stayed across the street from the White House at the Hays Adams hotel and had a blast exploring our nation's capital. Seeing the the National 4th of July Parade and watching the fireworks from the steps of the capital was amazing. I've never felt so patriotic and American as I did on that trip!
Last year I took my son Harry sightseeing in Washington DC for the first time and he loved it! I'd love to take him back over the 4th of July to see those amazing fireworks and experience what I felt when I visited years ago!
NYC
You might not think of visiting New York City with young kids, but I promise you it's fun! One of our favorite summer road trips was our trip driving from Philly to NYC. It was very fun to go sightseeing in NYC and see the city through the eyes of a 5 year old! We found great family friendly restaurants, explored Central Park, and took an amazing elevator ride up to see the unbeatable views of NYC from the One World Observatory.
Harry is really dying to see the Statue of Liberty again so I'm guessing another visit to NYC will be in the cards soon!
Chicago
If you haven't visited Chicago in the summertime you'd better add it to your list! There's so much to discover with kids in Chicago it makes for an ultimate summer destination.
We live in a north shore suburb and take regular road trips into the city to explore all of the fun summer brings to Chicago.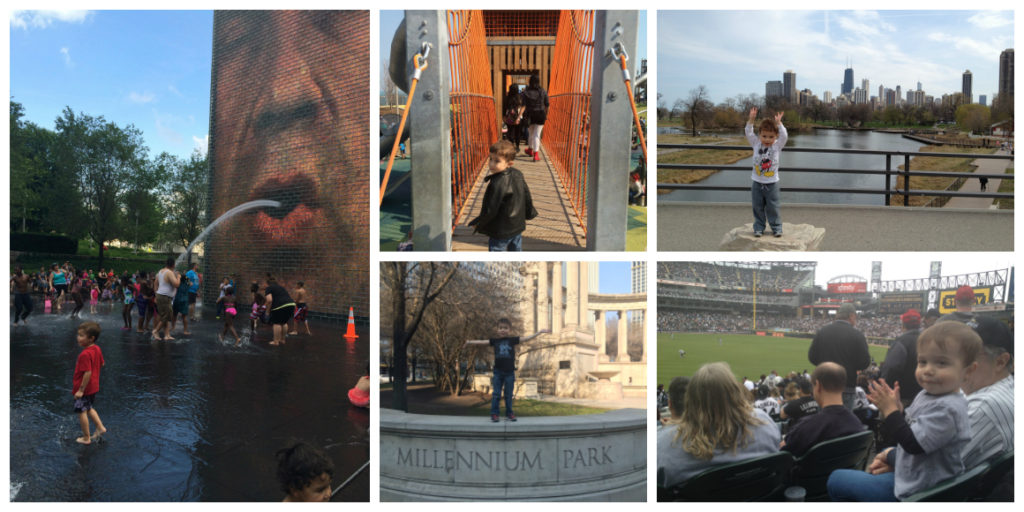 We love to stay downtown, play at Maggie Daley Park, grab a great family friendly dinner, and top it off with a tasty dessert! It's also fun to explore different neighborhoods and take in some culture. Visiting Chinatown is always a favorite.
Chicago has amazing museums. Our favorites include the Science and Industry Museum, the Field Museum, and the Shedd Aquarium.
Oh and don't forget to take in a baseball game while you are in town! The Cubs play at historic Wrigley Field and the White Sox at Guaranteed Rate Field. Each field is a totally different experience and worthwhile to visit as a family- Especially if you are baseball lovers! I'm driving to the city tomorrow for my first Cubs game of the season and I can't wait to get back to the friendly confines of Wrigley Field!
---
Now are you ready to plan some summer road trips?
I hope my list of awesome summer road trips inspired you to start planning your own family adventures!
As for me, I'm ready to hit the road in my new crossover SUV. We check our first summer family road trip to Glacier and Yellowstone off the list in just a few weeks! I know we will be spending lots of time in the Infiniti QX60 and we can't wait to relax and enjoy the ride. It's an AWD vehicle that I have confidence will do great on the scenic mountain drives.
Armed with 3 rows of comfy seating and the theater system in the backseat, my son Harry is looking forward to the ride too!
Where will you road trip with the kids this summer?
Like this post? Pin it for later!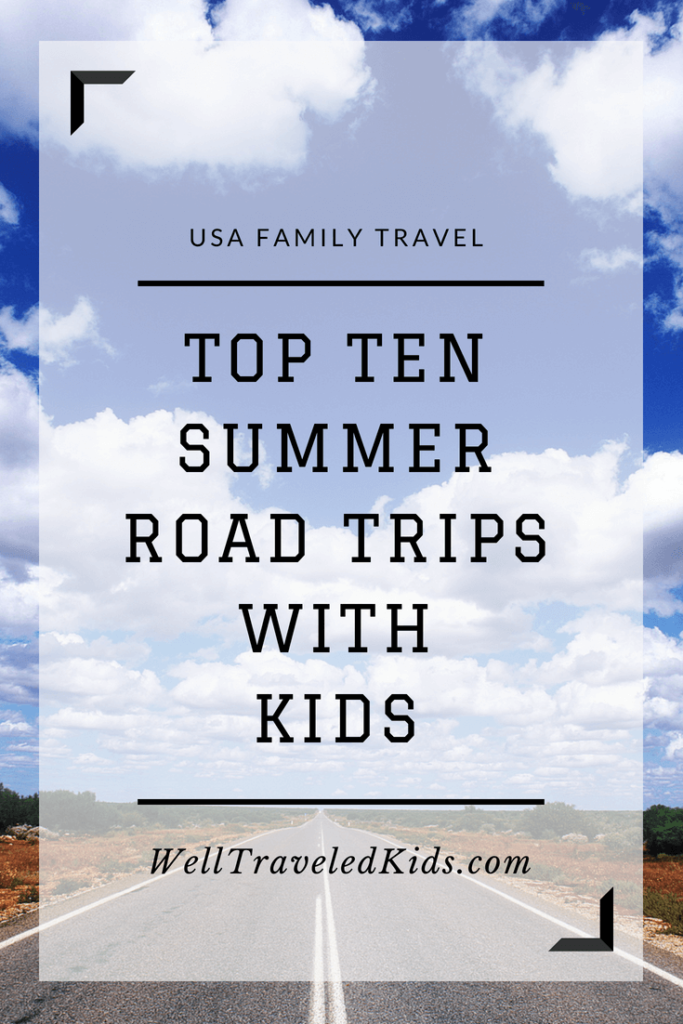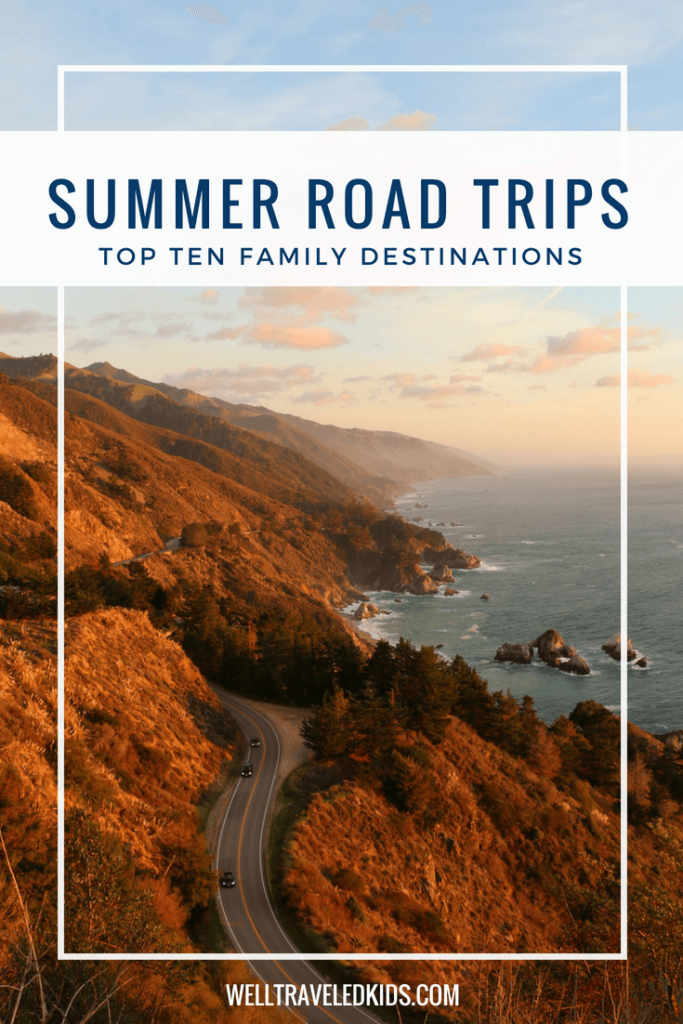 ---
Photos courtesy of Motortrend , Infiniti USA, Vail Summer, Orlando Sentinel, The Resort at Paws Up, Trip Advisor