We live in Chicago and winter break is always a time for us to get away to sun and fun.  This past December my family – my husband, Dan, and our two kids Abby (8) and Benny (5) took off for Los Angeles.  Our goal was to see La-La land and enjoy some local fun.  We made our home base The Fairmont Miramar in Santa Monica.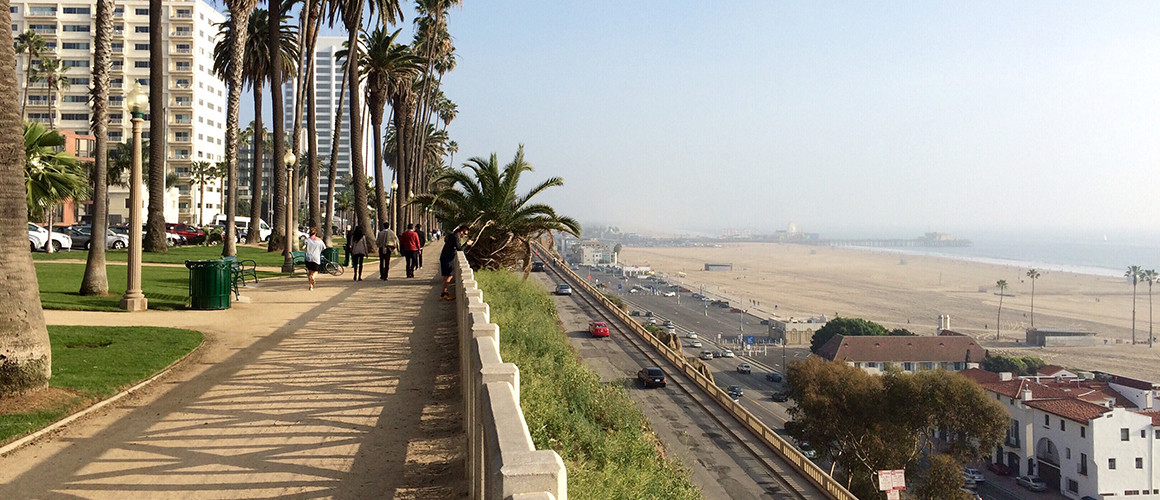 ---
The Fairmont Miramar is perfectly located where Wilshire Boulevard meets Ocean Avenue and has a commanding view of the Pacific Ocean coupled with perfect proximity to 3rd Street Promenade, The Santa Monica Pier and, the dreaded 405 which seems to be the primary artery through which one must navigate to get virtually anywhere in LA.
Late Arrival At the Fairmont – We arrived very late and that's always a fear-inducing situation for traveling families as you often get the "very last room".  You know that room, it's the one overlooking the loading dock.  I had phoned the hotel to advise them we would be late. 
On arrival we drove up the short driveway and under a massive dwarf fig tree (oxymoron noted) beautifully lit for the holidays.  This tree, apparently, traces its life back to the beginning of Santa Monica before all the sun-loving, glamorous, well-healed people showed up.  How nice that it is protected and that it is the literal centerpiece of the Fairmont.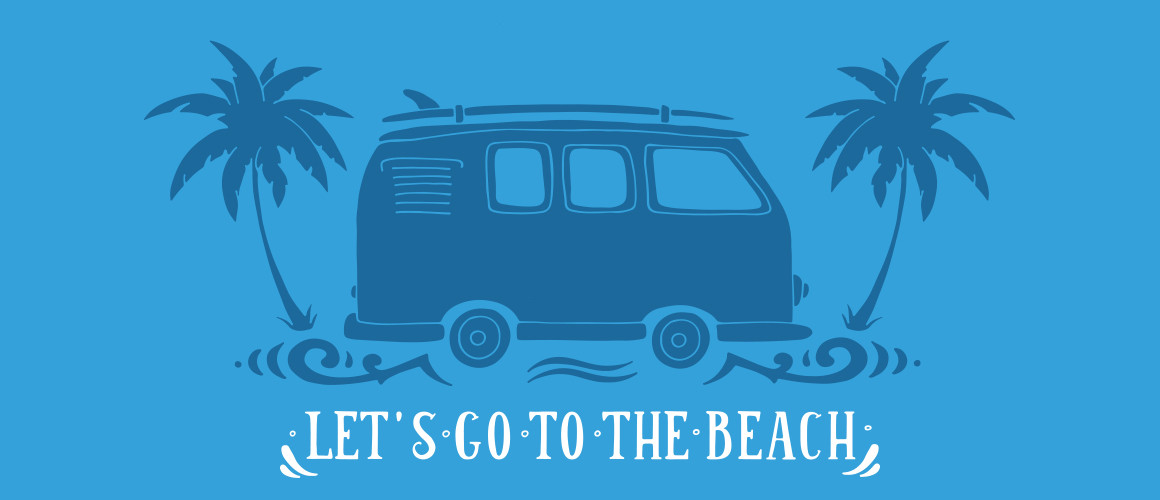 ---
Our Room – On arrival check-in was quick.

 

Our kids were delighted they could each select a charming stuffed animal from a large basket at the front desk.

 

Nice touch!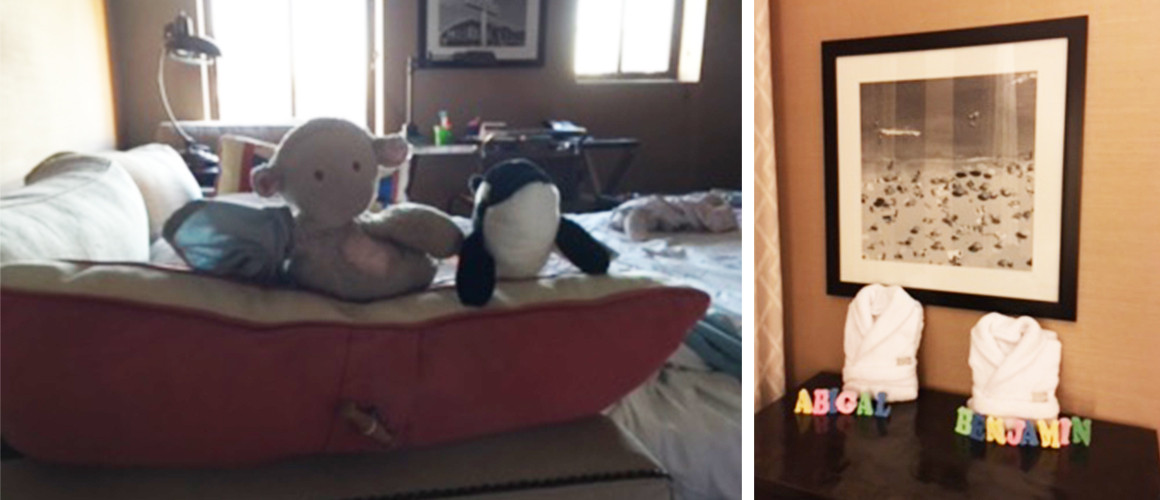 ---
And, instead of getting the last room in the hotel we found ourselves upgraded to a beautiful suite on the top floor of their heritage building with a commanding view of the pool, bungalows and best of all, the Pacific Ocean.

 

Our rooms were very well-appointed in a vintage Hollywood style.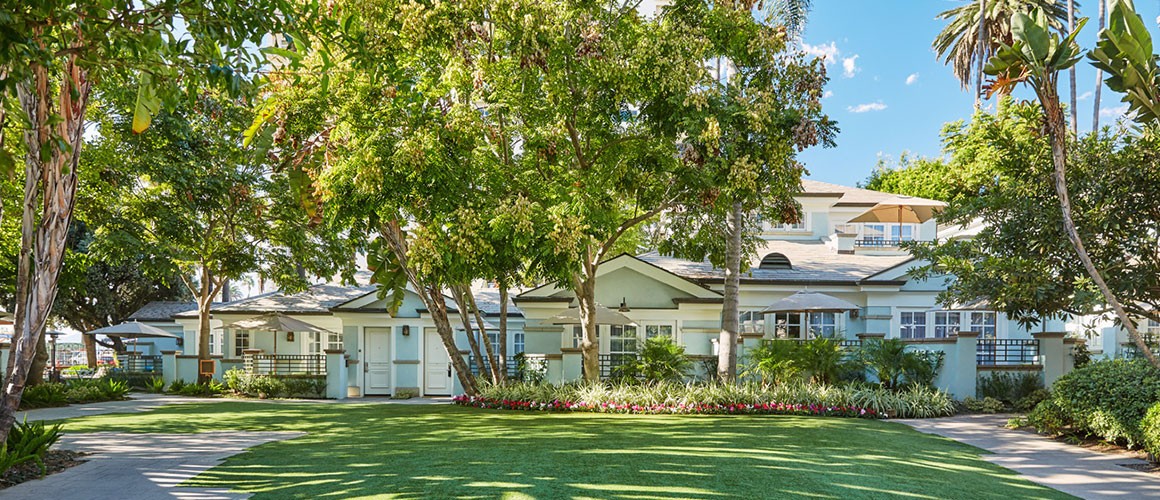 ---
Wood shutters hung in the windows, a very comfy pull-out sofa was in our living area and our bedroom was cozy and very California Regency in its styling.

 

The bathroom was large, marble-lined and more than enough space for all of us to get ready in the morning. 
Another added bonus, the Fairmont provided kid-sized bathrobes which Abby and Benny were thrilled to discover, two sand pails filled with candy (yay!, again) and colorful letters made of sponge positioned to spell each of their names.  It was nice to stay in a hotel that so kindly wanted the kids to have as much fun as the adults.  We all felt fancy and well-cared for in a low-key, relatable way.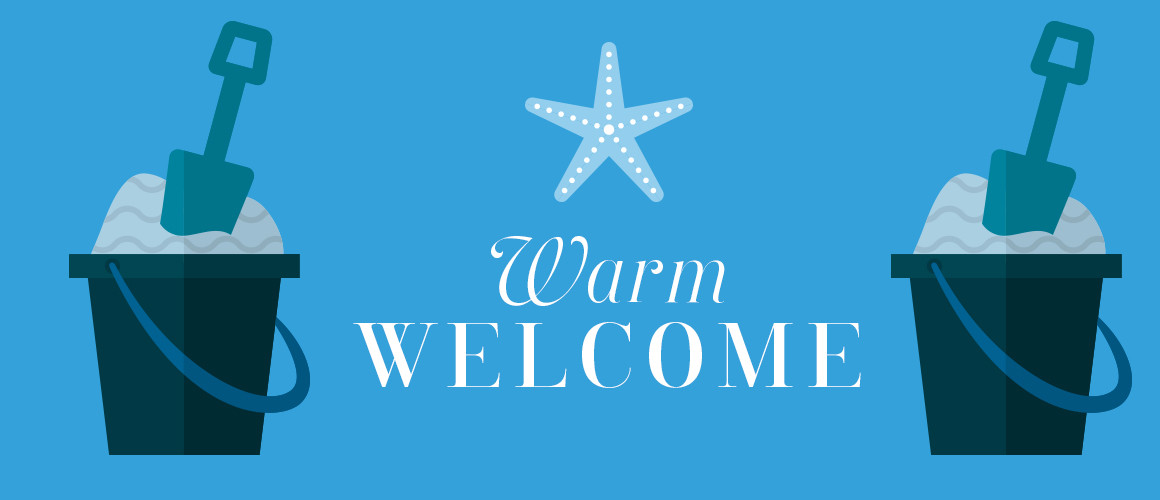 ---
About the Hotel – The Fairmont Miramar has three accommodation options: charming bungalows that surround the pool area and look to be very comfortable and private, there are rooms with balconies in a modern hotel building and there are rooms without balconies in a vintage building that has been retrofit to Fairmont's standards. 
Our accommodations were completely quiet and very comfortable for our family.  We did wonder if the rooms with balconies might experience more noise as the Fairmont has a "nightclub" which is indoor-outdoor along Ocean Avenue and at night it is hopping with great music supplied by a DJ.  This observation might be a consideration for anyone travelling with a family if quiet is needed prior to later-evening.  If there was anything we might have liked it would have been a balcony but understandably the vintage architecture did not allow for that.
Hotel Fun – Every hotel has special features and we set out to uncover the Fairmont's surprises.  We didn't have to look far. 
First, the pool, heated so nicely that we northern polar bears could enjoy swimming even when Angelenos found it to be too cold.  There is also a nicely sized whirlpool which we and other guests from the frozen north enjoyed contentedly.  While the pool area is not huge it is plenty big and beautifully landscaped as to be a good haven for anyone wanting a relaxing dip.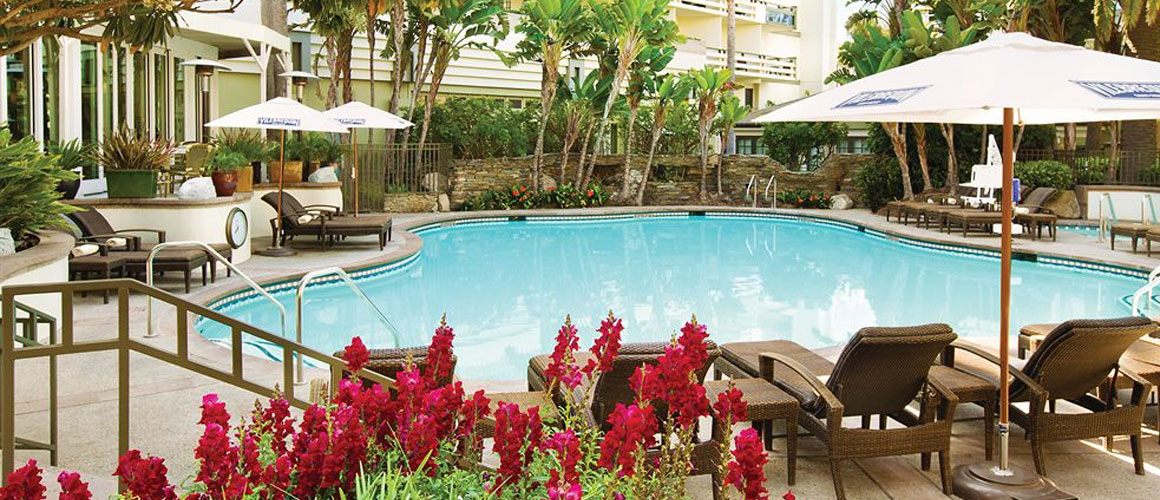 Secondly , The Fairmont offers free BMW –frame bikes, helmets and locks to guests. Guests are are encouraged to take bikes and join the locals along the never-ending beach promenade toward Venice or toward Malibu.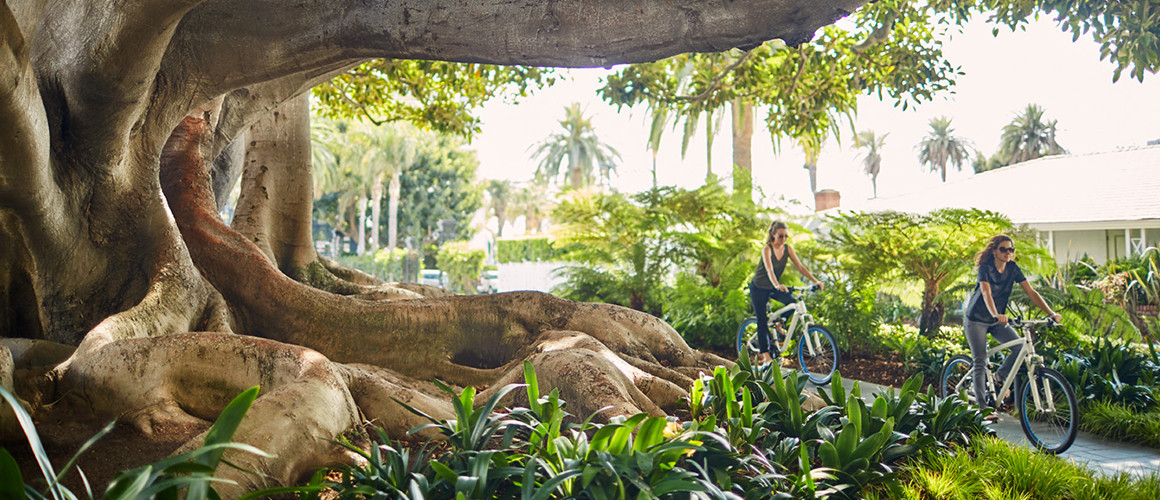 ---
Our one regret is that Benny, our little guy, who is able to ride a bike, was a little nervous on these bikes and we would have benefitted from the option to attach a seat/wheel so we could ride further and longer.

 

There are many bike rentals right on the beach so one could rent one of these and bring it up to the hotel.
Thirdly, The Fairmont offers a complimentary car service to any place within three miles.  This was handy so we didn't have to keep fetching our car out of the valet.  We used this car service to go to the Pier on a night when the kids were too tired to walk there.  We also used the car service to get to a couple of great restaurants.  Best of all, the car service will pick you up when you wish and make your stay that more enjoyable.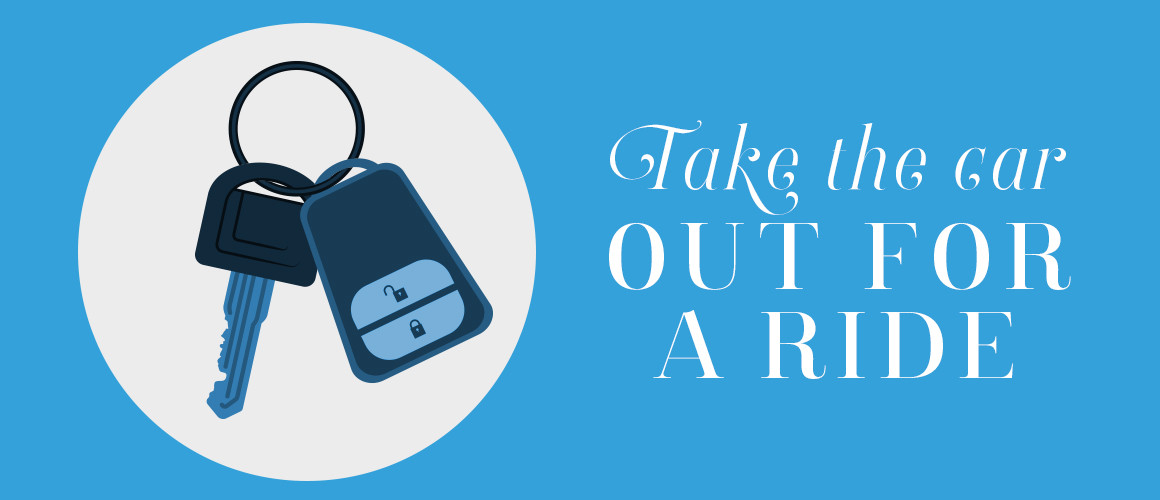 ---
We also made note of the spa and gym area which were always busy with classes and people.

 

Our cousins who happen to live in Santa Monica told us that locals use the spa and gym which is a real feather in the hotel's cap that this is no average tourist spa.

 

If it is good enough for the locals it is good for the guests, too! 
Lastly, FIG restaurant is very well regarded locally and it also not a typical hotel restaurant.  Offering high-quality California cuisine, FIG also boasts one great deal:  between 5 and 6PM their happy hour offers nearly the entire menu at 50% off.  We dined at the restaurant one evening and found the food to be excellent, the preparations to be creative and our kids were also well-accommodated with kid-friendly options. 
We truly had a wonderful stay at The Fairmont Miramar.  Our family was comfortable there, we had good sleep and great days using Santa Monica as our home base while sightseeing and experiencing LA as a family.  I can recommend this hotel to anyone seeking an authentic LA visitor experience coupled with understated glamour and luxury.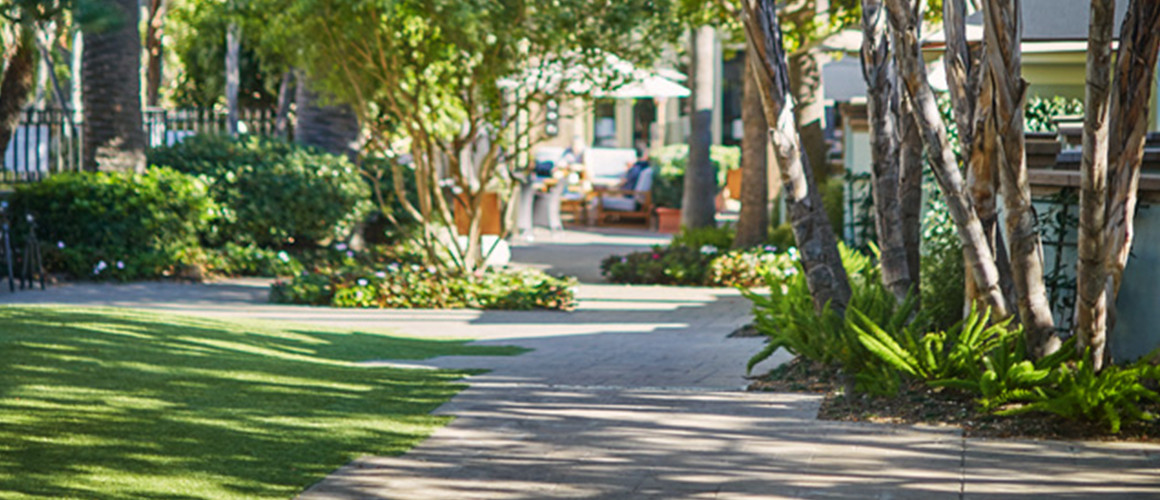 ---
*I did receive a discounted media rate from The Fairmont Hotel however I fully paid for all of our accommodations dining. All opinions are my own.