If you were to ask what my favorite vacation relaxation activity is, I'd have to say a spa visit would be high on my list. We spent my birthday this year at The Breakers Palm Beach resort, which meant I could book a spa day at their gorgeous newly remodeled spa and enjoy it on my birthday!
The dramatic, $8 million renovation of The Spa at The Breakers exudes timeless elegance at the resort's coveted destination for personal renewal. I was immediately refreshed by the beautiful modern color tones of white, sand, cream, and silver throughout the locker room, co-ed relaxation space, and outdoor reflection areas. Those areas conveyed a welcoming, relaxed, and peaceful style. Overall, the gorgeous spa reflects The Breakers' casual, seaside sophistication and Italian influence.
I was treated to an out-of-this-world massage that I will never forget. My massage began with my highly skilled therapist, Ellie, engaging all of my senses by pairing Ayurvedic oils to match my individual dosha. Ellie massaged the oils into my body and scalp, leaving me feeling rejuvenated and relaxed at the end of my treatment. She ended my hour-long sensory vacation with comfort and care by giving me delightful cold tea and an almond cookie and escorting me to the relaxation area.
My time in the indoor/outdoor relaxation areas and the locker room was just as memorable as my treatment. I browsed magazines in the co-ed spa area while treating myself to the assortment of pastries, frozen grape skewers, and fruit snacks, along with delicious chocolate and caramel gelato and cappuccino.
I also took full advantage of my time in the locker room, enjoying all of the amenities. I especially loved the invigorating steam followed by the ice fountain. The ice fountain is inspired by Nordic traditions in which ice following steam stimulates vascular system benefits.
I toured the entire spa during my visit and fell in love with the custom built pedicure chairs perfect for a fun girls trip. Even the Pedicure room came complete with goodies and fully stocked refrigerators and freezers with that same delicious gelato!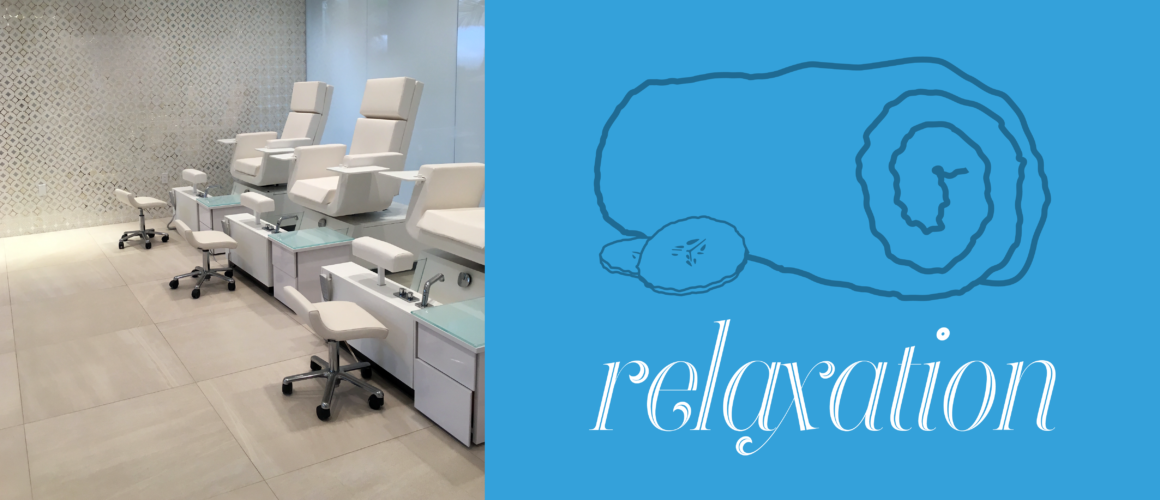 I was lucky to peek in and view the luxe spa suite. Guests can book a 4½ hour spa suite experience that starts with a foot ritual in the relaxation courtyard, then a body scrub, a ritual bath in the deep soaking tub, followed by a massage and facial, and finally lunch in the courtyard.
The Spa at The Breakers is stunning and should be on every spa enthusiast's bucket list. The entire time I was at the spa, I felt like I was lounging luxuriously around Giorgio Armani's beach house. I can't wait to return. Perhaps I should make it a birthday tradition?!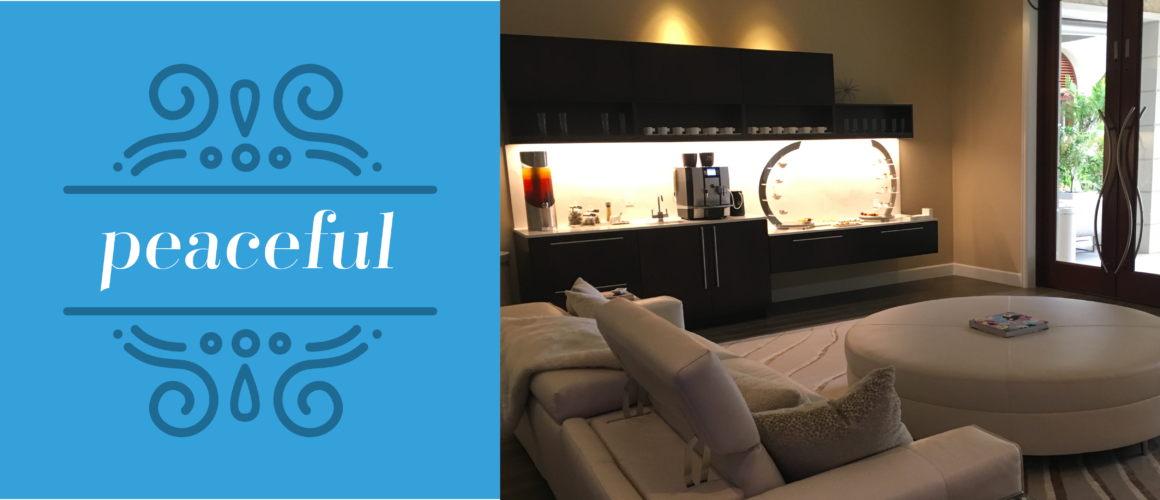 For more on my experience at The Breakers Palm Beach, check out my favorite places for breakfast, lunch, and dinner.
Want to remember this fabulous spa for your next trip to South Florida?
Pin it for later!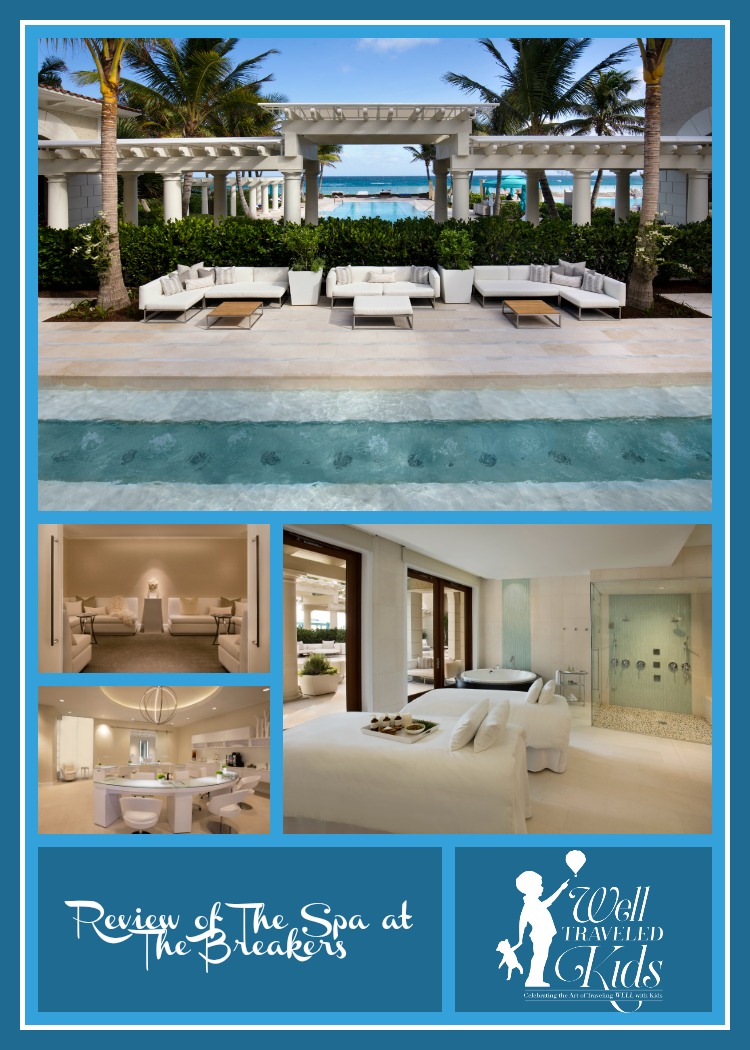 I was a treated to my unforgettable spa experience by The Breakers for purposes of my review. My experience was so sensational, I can't thank them enough for their generosity! All of my praise of this lovely spa is my honest opinion and I cannot wait to return!
---
Photos courtesy of The Breakers