Even before we arrived at the Mandarin Oriental—a chic urban escape overlooking downtown Miami—I knew I wouldn't leave without experiencing their five-star spa. And I'm glad I did. Three luxurious floors include a spa, gym, and private suites often reserved for celebrities and VIP guests.
I was lucky enough to be escorted to a private suite when I arrived for my treatment early one morning for a quick relaxing escape. I always find some personal quality self-time is key when I'm traveling with family, and my husband and I always make it a point to give each other time if there's something one of us wants to do.
My early morning appointment at the Mandarin Oriental Miami's spa gave my husband and our four-year-old son Harry a chance to relax and play in the room. Meanwhile, I took in the luxury suite the spa provided, and knew that this would be the perfect place to indulge and spoil myself a little.
The suite itself was gigantic, with a lounge area, shower, and tub. The bright space looked out on the picturesque Biscayne Bay and Miami beyond.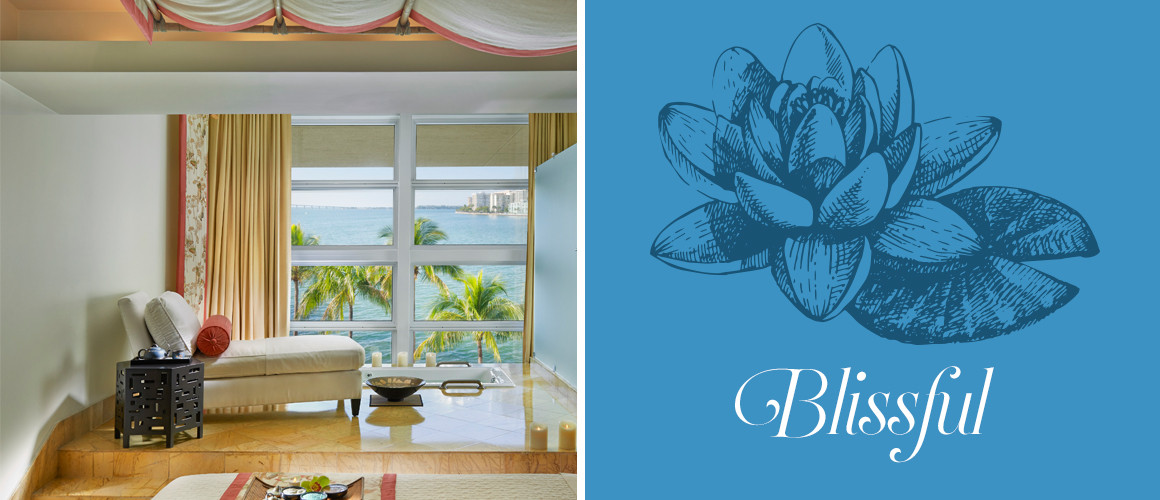 ---
From nearly two-dozen options
, I chose the Inner Strength Signature Treatment therapy. The therapist started by asking me about my current health and wellness state, before catering essential oils and massage technique to my specific needs.
She used guided breathing to quiet my mind, incorporating soothing massage to ease my areas of physical tension. The entire experience was meant to build my inner-strength via this nurturing, restorative treatment. By the time the treatment ended, I felt exactly what I'd hoped for: extreme relaxation.
I'd recommend the Mandarin Oriental's spa to anyone headed to Miami looking for a luxurious spa experience. And you can book an appointment even if you're not staying at the hotel.
Some people spend hour after hour the Mandarin Spa, unwinding after treatment with teas specially designed to melt away the day's stress. I felt relaxed and loose like a pice of spaghetti (in the best way) when I walked out, but I didn't want to miss out on family time and spend all day spoiling myself in the spa on this trip.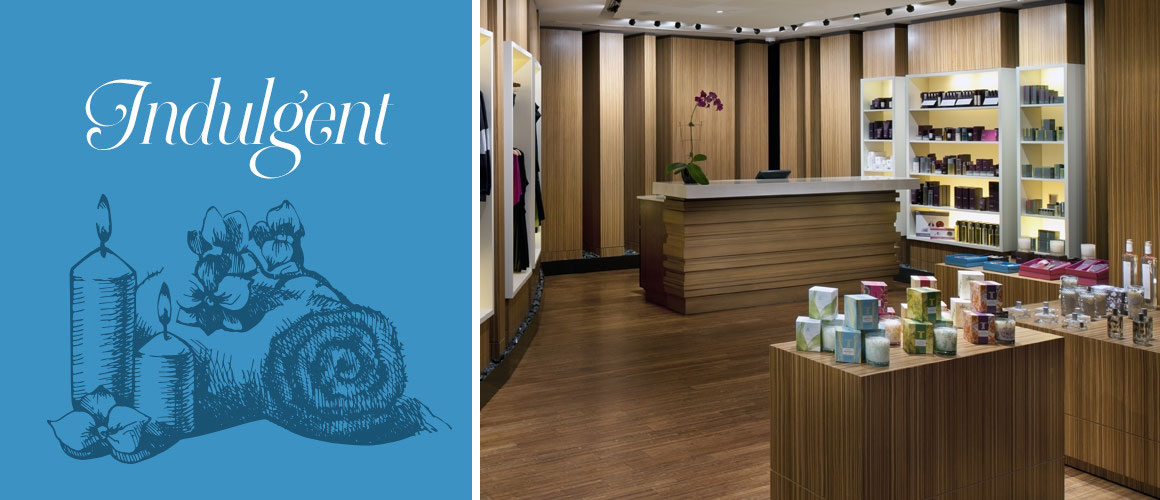 ---
Harry and my husband were waiting for me at the pool. And I was excited to get back to them, freshly relaxed and ready for all of the Miami adventures awaiting us.
I was a guest of The Spa at the Mandarin Oriental, Miami for purposes of this review. As always, I give my honest opinions no matter who is picking up the check.