We love a good Disney vacation, but day after day at the park really gets exhausting.  I like to plan days off to relax between park days. However, I always sprinkle in a little Disney magic with a character experience outside of the park. I highly recommend the Pirates & Pals Fireworks Voyage to get in the Disney spirit. We loved every minute of pixie dust and fireworks and have been recommending this event to everyone!
Do you love Pirates & Disney Fireworks?
I read about the event a few years ago. I tried to book it during our visits over the last year with no luck. Knowing it was a long shot, I called 2 weeks before our trip and crossed my fingers that they would have an opening. They didn't have an opening but they told me to keep calling daily as people often cancel. After a few days of trying, sure enough, they were able to reserve our spots for the voyage. The reservations person assured me it would be a memorable night, and reminded me to get there 90 minutes prior to the Disney World fireworks.
Yo Ho Yo Ho a Pirates Life for Me!
We had a blast! The party began with with two Pirates named Patch who invited us to party with them. We entered the pirate party in a darkened room with unlimited of treats and snacks. Then every family had the chance to take photos with Captain Hook and Mr. Smee. Next, we set sail on a boat to watch Disney's spectacular Fireworks from the water.
---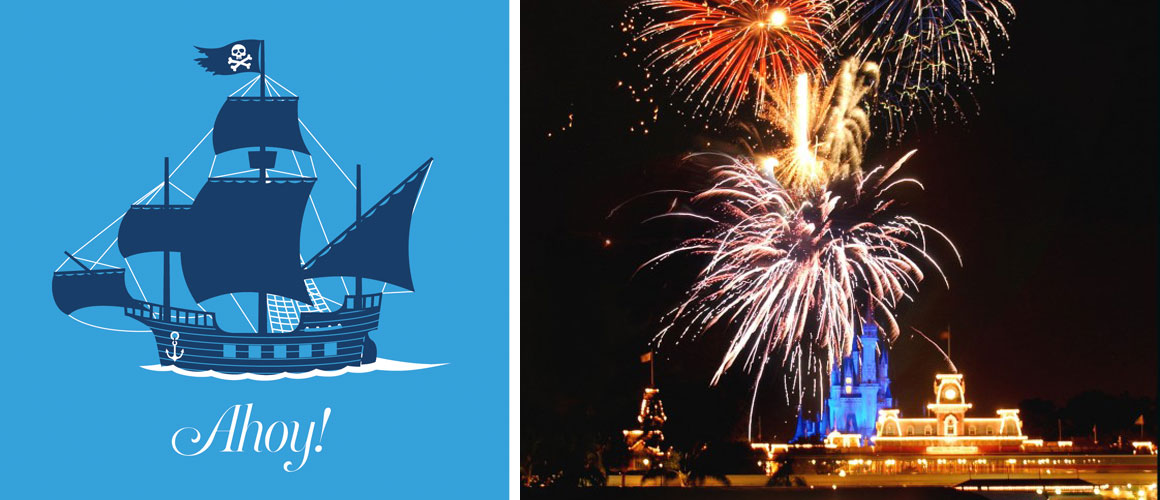 Tips to make sure you Arrrr sure to have a great experience!
Eat dinner before you go but leave room for dessert.
The Pirates & Pals voyage doesn't include a full dinner, but there are plenty of desserts, snacks and ice cream treats. So make sure to eat a little  before you go filling up on desserts. (We had a quick bite at the California Grille also in the Contemporary Resort). If you bring a tote bag, you can take snacks on the boat too.
Costume up.
I bought my 5-year-old son Harry a pirate parrot to strap to his arm, along with a sword and periscope. But some kids showed up totally decked out as pirates. Most of the families on the trip had little kids (boys and girls) who were really into pirates (and sword fighting). Everyone gets a pirate bandana when they arrive, so even without costumes we felt like pirates too!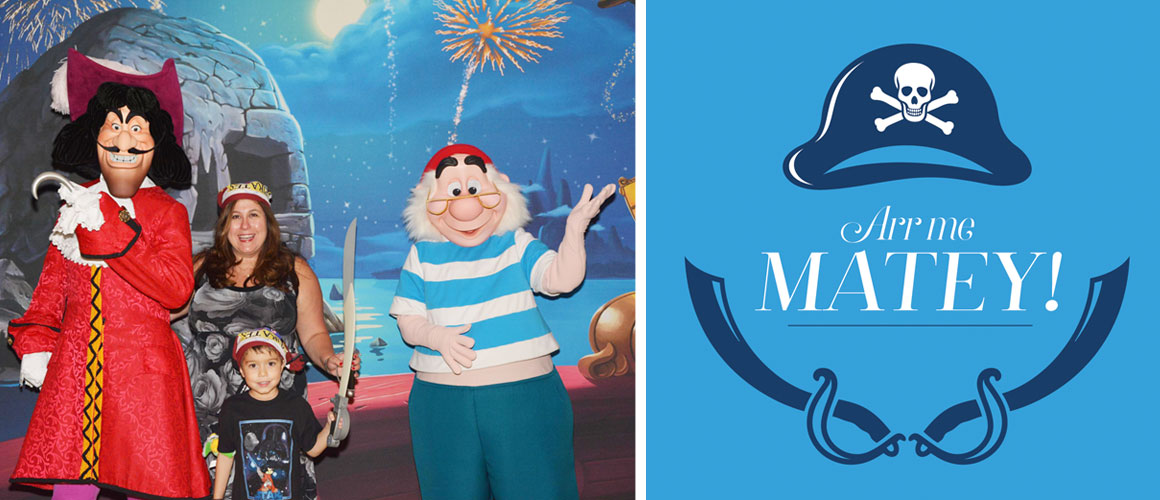 Find the Neverland backdrop.
When you go into the pre-boat pirate party room, look for the photo backdrop, and stand near it. You'll pass all different kinds of popcorn, chips, salsa, cake, cotton candy, ice cream, pirate punch, apples, and other snacks. But trust me—you'll want to be photo-ready when Captain Hook and Mr. Smee come out to take pictures. After you get your shot, you'll  have plenty of time to be free to enjoy the desserts and hang out in the party room until boat time without having to wait in a long photo line.
Get into the story.
Before we entered the party, everyone gathered in the hallway for pictures and to meet our pirate captains for the evening: two twin brothers who looked nothing alike, but who were both named Patch. After the party portion of the evening, the Patch brothers split up the crowd, each boarding a boat with about 60 of us party-goers.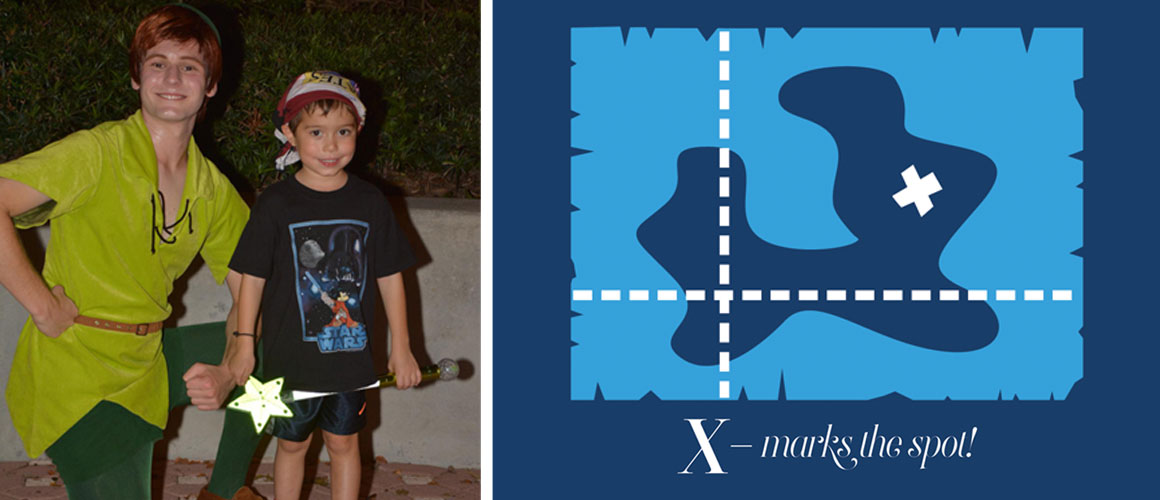 Study up your Peter Pan trivia.
As our boats sailed out to the Seven Seas Lagoon, Patch entertained us. First, he took attendance, asking everyone which state they'd traveled from. Then, he asked Disney trivia and sang fun Disney songs. The trivia prizes are actually quite nice, so be sure to rewatch Peter Pan and your other Disney favorites before heading out to sea.
Bring really good bug spray.
This is Florida, and there are tons of mosquitoes just waiting to snack on unsuspecting tourists—especially when you're on a boat, at night, over a lagoon. There's not much you can do except take precautions…and cover your feet!
Take pictures!
When you get back from the fireworks show, Peter Pan will be waiting to take photos with your kiddo. And while there were tons of girls on this voyage, it was fun to watch the little boys like mine go especially crazy over Peter Pan, who seems to be their equivalent of a princess. Take your own photos, but you may find that the event's photographer does the job even better. We ended up buying theirs—a great memento to bring home.
---
Photo Credit: inthemousehouse.com & disneyaddicts.com 

Like this post? Pin it for later!