Traveling to Italy with an Infant is totally doable!
International travel with an infant may sound crazy to some, but for my husband and I, traveling has always been a priority. We vowed to continue collecting passport stamps even after we welcomed our son Leo into the world. It was a dream for us to travel to Italy as a family so we put together a plan to make a fun family vacation that would include our Infant son. Some people thought we were nuts traveling to Italy with an infant. But honestly, we had a blast trekking through Italy with our 10-month old!
Here's a glimpse at our 10 day family travel itinerary for Traveling to Italy with an Infant: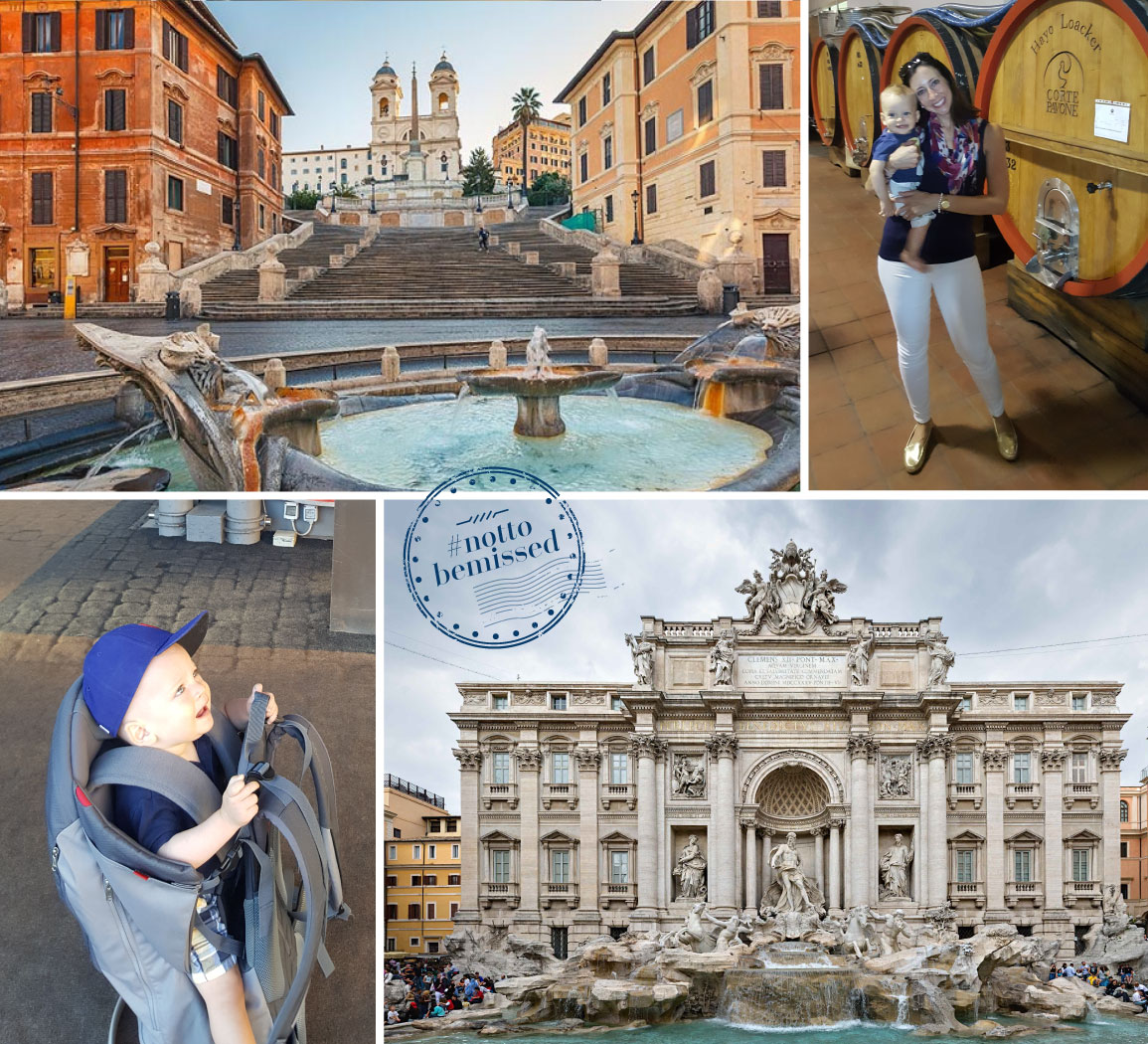 ROME: 3 Days
Hotel staff were very friendly and greeted Leo with bubbles. Our room was large with an internal balcony, which we used for picnic dinners while Leo slept. Eataly is located right next door, which was convenient for a quick and easy meal when we arrived. It was located within a 10- to 15-minute walk of the Spanish Steps, Trevi Fountain, and other key attractions. Not only that, but there was a pharmacy and grocery store less than a five-minute walk away.

Train to Florence: 
We booked our transit the day of at the train station. Florence was only an hour and a half away, which was very easy—even with a baby, two large suitcases, and a stroller.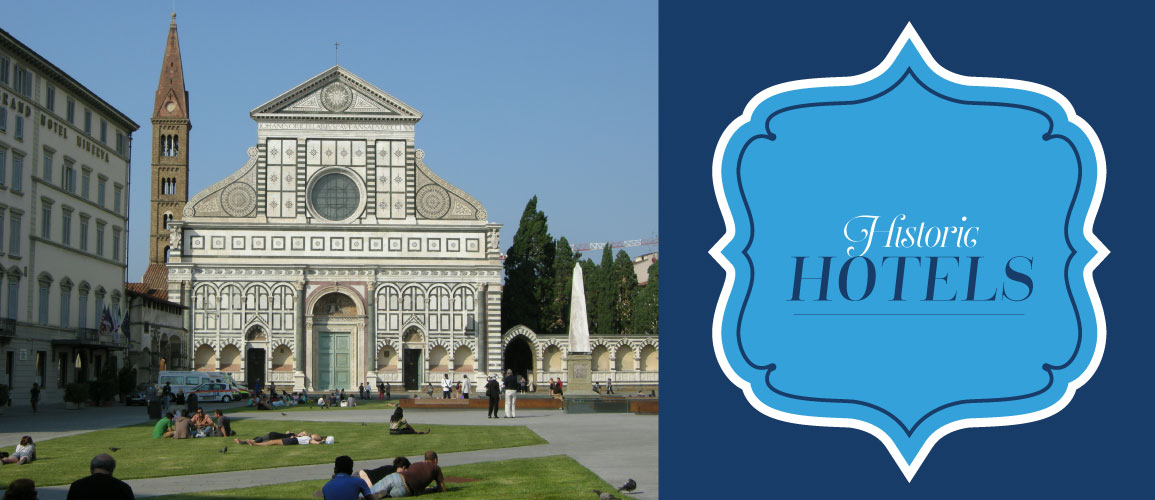 FLORENCE: 2 Days
Hotel:
Grand Hotel Minerva
With a great location in the Piazza Santa Maria Novella, the hotel was once part of the church. The majority of the hotel has been recently renovated, but we were in one of the few rooms that had not been. However, the room was a two-story suite with an extra bedroom and sitting room, with only the carpeting and furniture feeling outdated. The view from the pool was spectacular, and we enjoyed a complimentary drink at the pool while waiting for our room to be ready. The front desk was very helpful with reservations and found us a babysitting service (although pricey at 30 euro an hour).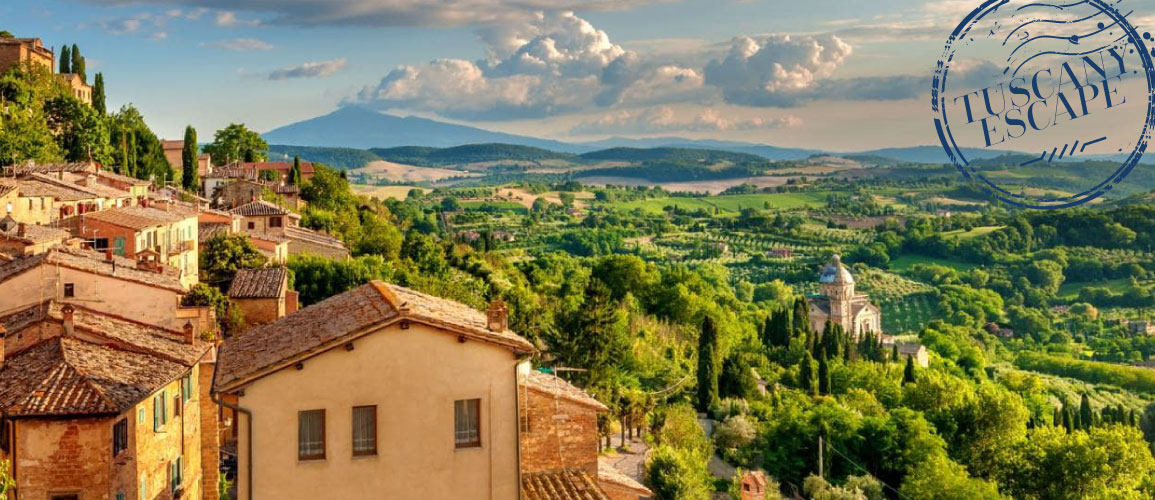 Drive to Tuscany

We rented a car in Florence, and drove through the Italian countryside to join friends in Montalcino—a small town in Tuscany that prides itself on the delicious Brunello wine.
Our friends booked our villa through Emma Villas. We had a charmingly rustic house with air conditioning, a washing machine, and dishwasher. There was also a beautiful pool and workout room. Three bedrooms left us enough space for six adults and two kids. We would definitely go back again and immensely enjoyed our time cooking meals with our friends and wine tasting in the surrounding area.
---
Considering a Traveling to Italy with an Infant? Pin this for later!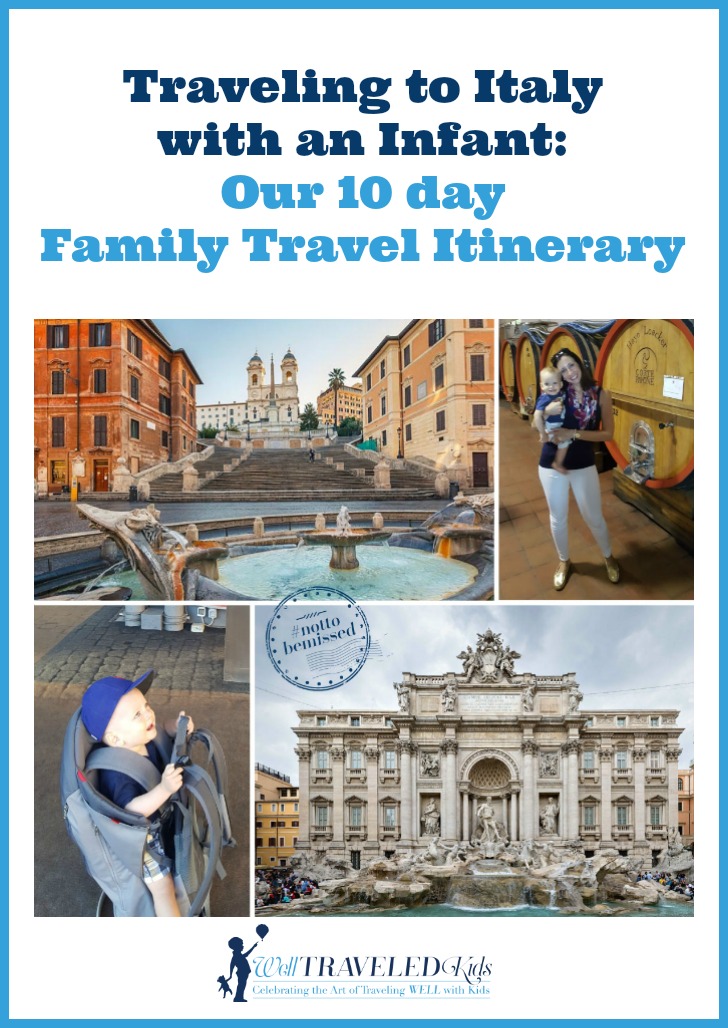 ---
Photo Credit:
Trevi Fountain
,
Spanish Steps
, 
Piazza Santa Maria Novella
,
Tuscany Villas
,
Tuscany