---
When it comes to visiting Disney World, I'm considered an expert by most of my friends. However, since my little guy isn't in school yet, we prefer to schedule our Disney Vacations during the less crowded times of year when most kids are in school. So, when it comes to giving advice about traveling during peak times I needed to ask an expert. I reached out to the best for his tips and tricks for visiting Disney World during peak times.
In an effort to present you with the ultimate list of top tips and tricks for visiting Disney World during peak times, I went to the experts. I asked Ian Ford, CEO of Undercover Tourist, to share his top tips for visiting Disney World during peak times.
Read on for tips, even we didn't know yet!
Top Tips and Tricks for Visiting Disney World During Peak Times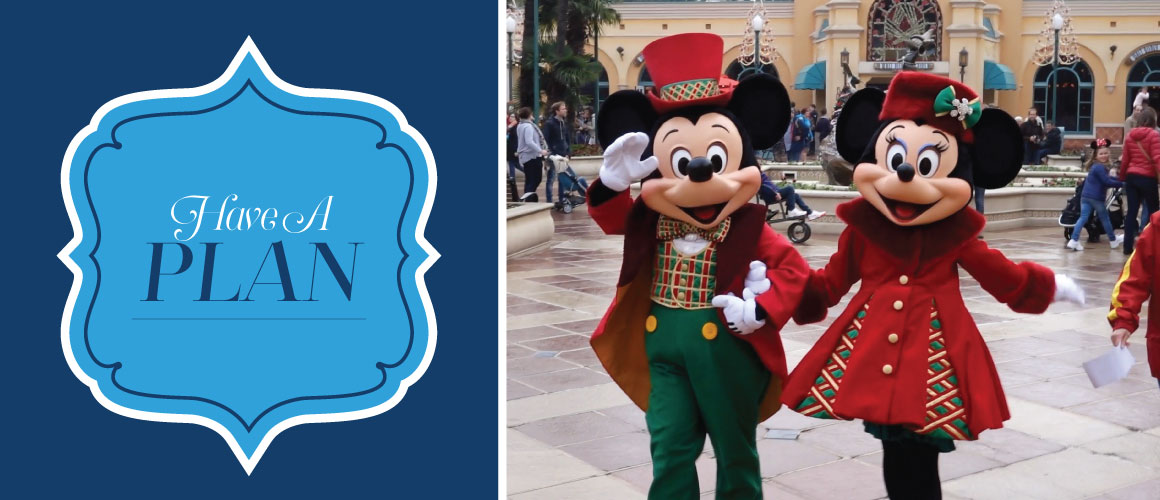 What do first‐time visitors need to know about visiting Walt Disney World during the prime holiday busy season?
It's very important for first‐time visitors to have a plan in place. Is your goal to go on as many rides as possible or do you want to soak up as much of the characters, entertainment and holiday atmosphere with your family? Depending on your specific idea of the perfect trip, you should figure out the top three to five activities that you and your family don't want to miss. However, this is where planning ahead is crucial in making your Walt Disney World trip magical.
Unfortunately, most people think after buying their theme park tickets, getting a hotel and reserving their rental car that the rest of the Walt Disney World trip should be easy sailing, but I caution you to think this through. The holidays are the absolute busiest for Walt Disney World and "winging it" once you hit the front gates could lead to only making one or two of your top activities.
This is why we offer our clients free Touring Plans for Walt Disney World, Universal Orlando and SeaWorld before leaving on their theme park vacation. To make the planning process even simpler, anyone can download our Orlando Planning App, which allows Orlando theme park visitors to have our touring plans or a customized plan at their fingertips. It also provides ride wait times, park hours and entertainment schedules.
The best advice I can give visitors, first‐timers or regulars, is to be sure to arrive early! This is especially true during peak times of year, such as spring break and the holidays. Arriving at the gate at least an hour before the park officially opens will ensure you have a few hours of low wait times for the most popular rides and fewer crowds.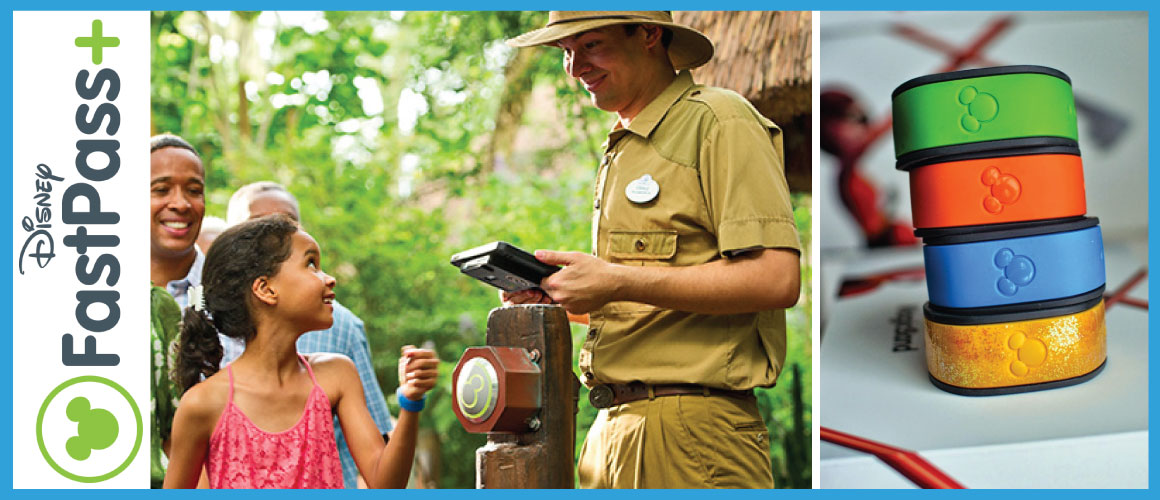 What mistakes should families avoid to make their trip to Walt Disney World easy and memorable during the holiday travel season?
I recommend using FastPass+ any time you visit, but especially if you are visiting Disney World during the holidays. Make sure you book your FastPass+ reservations as early as you possibly can. For resort guests, this is 60 days in advance of check‐in. For non‐resort guests, this is 30 days in advance.
Additionally, avoid eating during peak hours. Guests will save a lot of time eating lunch at 11 a.m. or after 2 p.m. by not having to not wait in extra‐long lines.
Then, as I mentioned above, don't forget to arrive to the park early every day to enjoy shorter lines and have more time to get in everything on your wish list.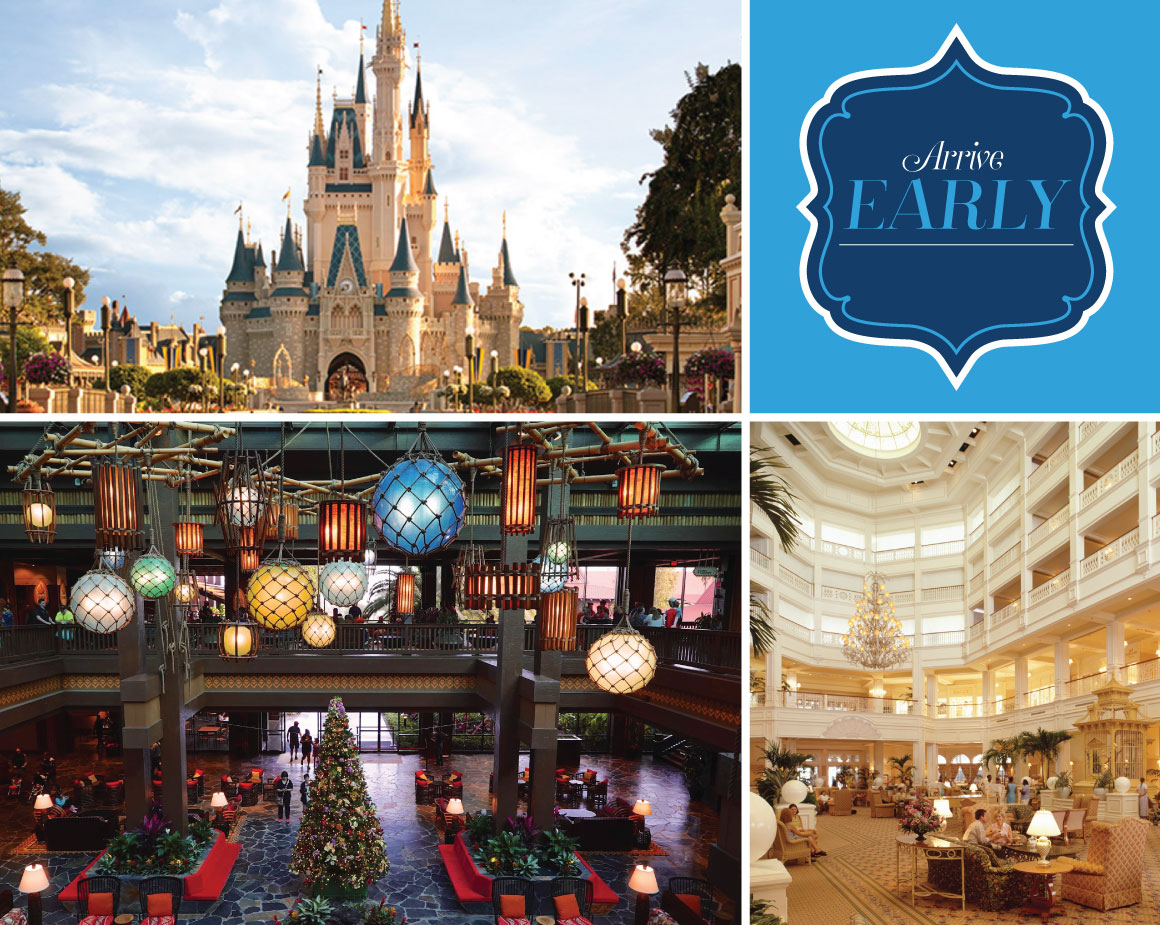 What reservations do families need to be prepared for months in advance and what last‐minute plans can be made?
While most plans can be made last minute, it's not the best idea. Dining reservations open 180 days in advance, and if you want to snag dinner at the most in‐demand restaurants, such as Cinderella's Royal Table or Be Our Guest, you should make your reservations as early as possible. We recommend booking your hotel as early as possible for the best inventory. If you know you're going to be visiting during one of the busiest times, try to book your hotel as soon as you're committed to going. Disney World Resort hotels can be booked 499 days out, which sounds like a long time, but rooms fill up quickly during the weeks of Christmas and New Year's Day. You'll need your tickets to book your FastPass+ reservations for rides and shows so make sure you've purchased tickets far enough in advance — 60 days in advance of check‐in for Disney hotel guests and 30 days for everyone else.
We also recommend booking car rental as early as possible because these can generally be canceled if you find a better rate. Don't forget, you can save up to 50 percent on car rental when you package with tickets on Undercover Tourist.

Is there a specific strategy you recommend for families visiting the parks?
Using our Crowd Calendar, available online and on the Orlando Planning App for iPhone, you can quickly see the best days to visit and the recommended parks each day of your travel. Even if you're visiting on the busiest days, the app makes it easy to prioritize rides using preset and customizable touring plans.
It's entirely possible that some of the parks will reach capacity at some time during the holiday season. I don't recommend park hopping when the parks are this full because of the extra amount of time it takes to get in and around parks, as well as exiting them.
What Apps make a visit to Disney World successful?
With our new Orlando Planning App for iPhone you can quickly see the best days to visit and the recommended parks each day of your travel. Even if you're visiting on the busiest days, the app makes it easy to prioritize rides using preset and customizable touring plans.
The app gives visitors information on special events, wait times, character greetings, parades, show times, detailed touring plans and more! All of the major Orlando‐area theme parks – Walt Disney World, Universal Orlando Resort and SeaWorld Orlando – are featured on the app so families can take full advantage of their special time away together.
What are your top 3 expert tips that every family should know for a great day in the parks?
My top three tips that I always recommend to families for optimal days at the parks are:
Plan in advance
Arrive early
Use FastPass+
What ways can Undercover Tourist save families' time and money when planning a trip to Disney?
Be sure to check our Crowd Calendar for daily crowd levels and recommended parks.
Use FastPass+ and make your reservation as far in advance as you can.
Have a good packing list, so you don't spend money on items you already have at home.
Check the local website for theme parks and destinations you are visiting – many let you bring in unopened bottles of water. Stock up at a local discount grocery store on water, portable snacks and breakfast food when you arrive at your destination.
When customers purchase attraction tickets from Undercover Tourist, they will be given the option to bundle in a rental car, discounted up to 50 percent off retail price from the five nationwide rental car companies: Avis, Budget, Enterprise, Alamo and National.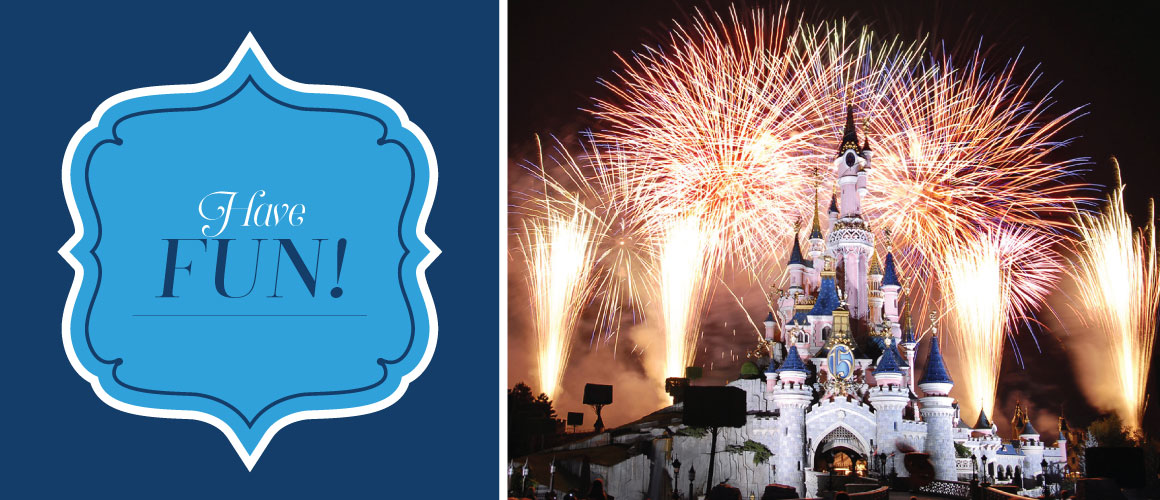 Like this post? Save these Top Tips and Tricks for Peak Time Visits to Disney World. Click the images below to save to Pinterest!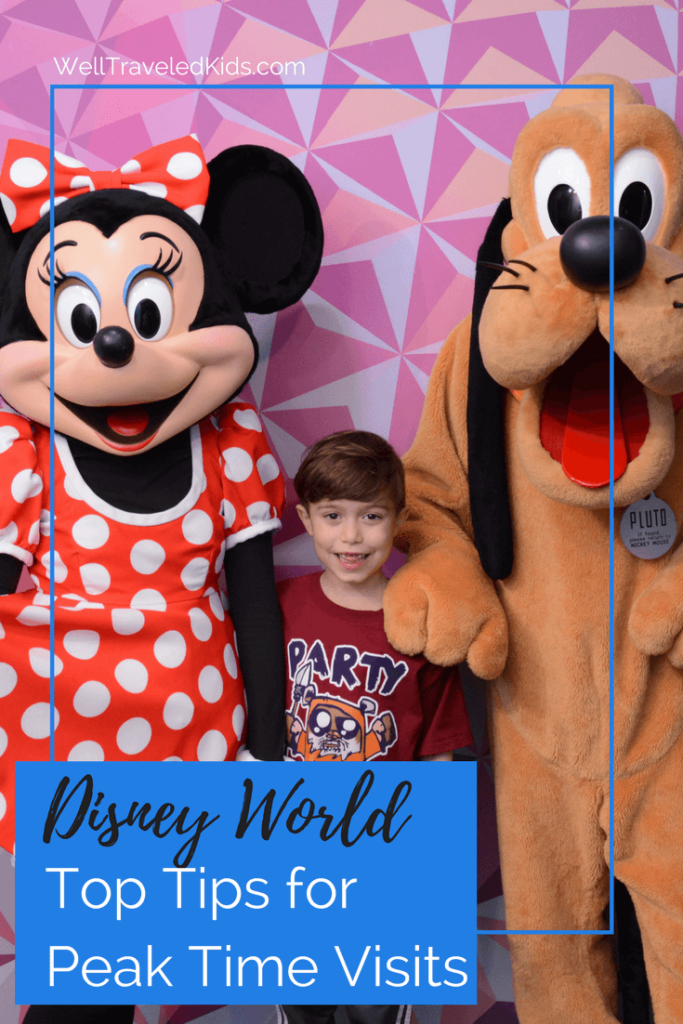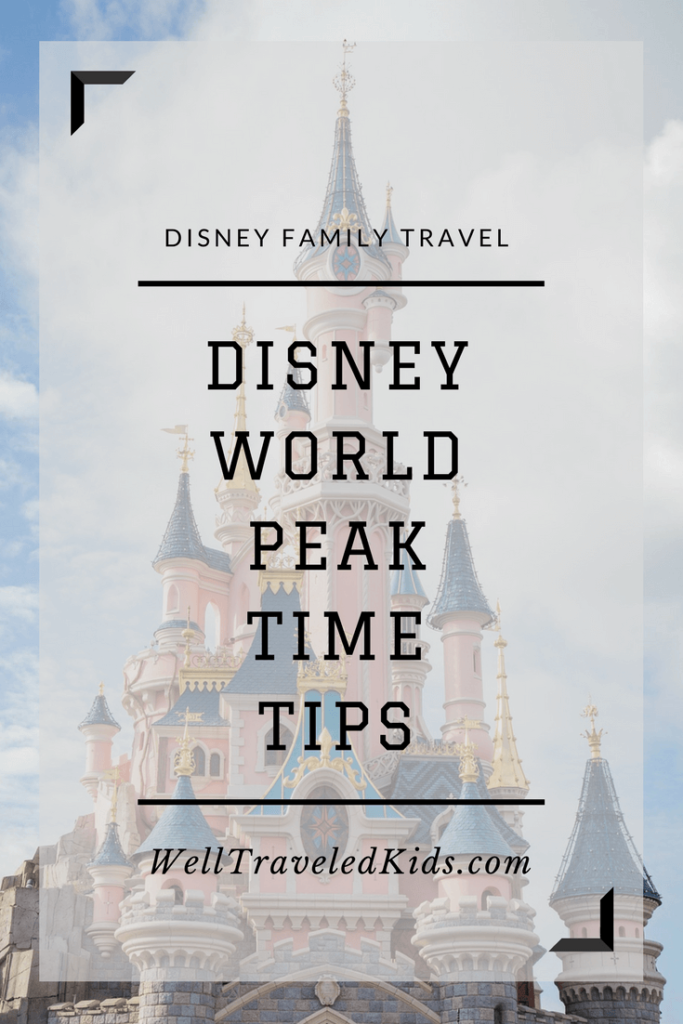 ---
Photo Credits:  thethemeparks.wikia.com, disneyparks.disney.go.com, www.independent.co.uk, localemagazine.com, www.justjared.com, disneyworld.disney.go.com, www.vimanagroupllc.com, www.wdwmagic.com, orlandothrills.com, www.smallworldvacations.com, www.undercovertourist.com, itunes.apple.com, www.technobuffalo.com, www.kingdomkonsultantblog.com, traveler.marriott.com, disneyparks.disney.go.com,