I've always heard that Atlanta is a great city for families, so when my husband was headed there for a business trip my son Harry and I decided to fly along.  We were only there for a few days so we weren't able to take in all the sights but we had a blast!  Harry is looking forward to going back again very soon.
We immediately noticed the Southern Hospitality when we checked into our hotel, The Four Seasons Atlanta.  Everyone there was so friendly and welcoming that Harry didn't want to leave the hotel but with the promise of fun adventures we were off to take in Atlanta.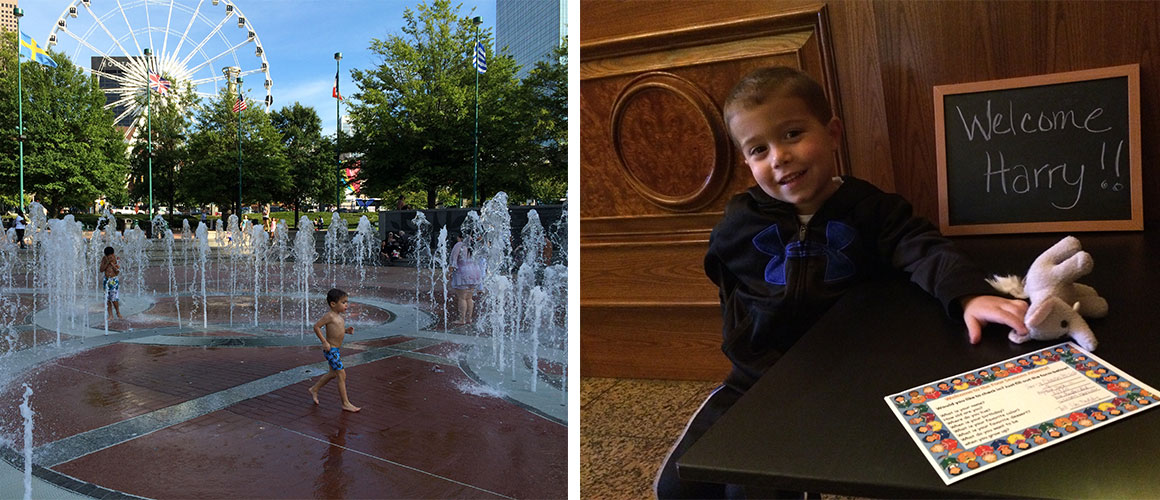 ---
Here's our list of #nottobemissed sights in Atlanta for kids:
The Georgia Aquarium:  This is the most amazing aquarium that I've ever seen.  It's beautiful and wide open and features different habitats for fish and water animals.  The each exhibit's beauty is more breathtaking than the next.  Our favorite part was the Ocean Voyager exhibit.  We loved the manta rays and sharks!  Click here to visit the Georgia Aquarium website.  TIP:  Go in the afternoon after 1:30 to avoid crowds and school field trip groups.  We arrived around 2pm and had lots of space to enjoy each exhibit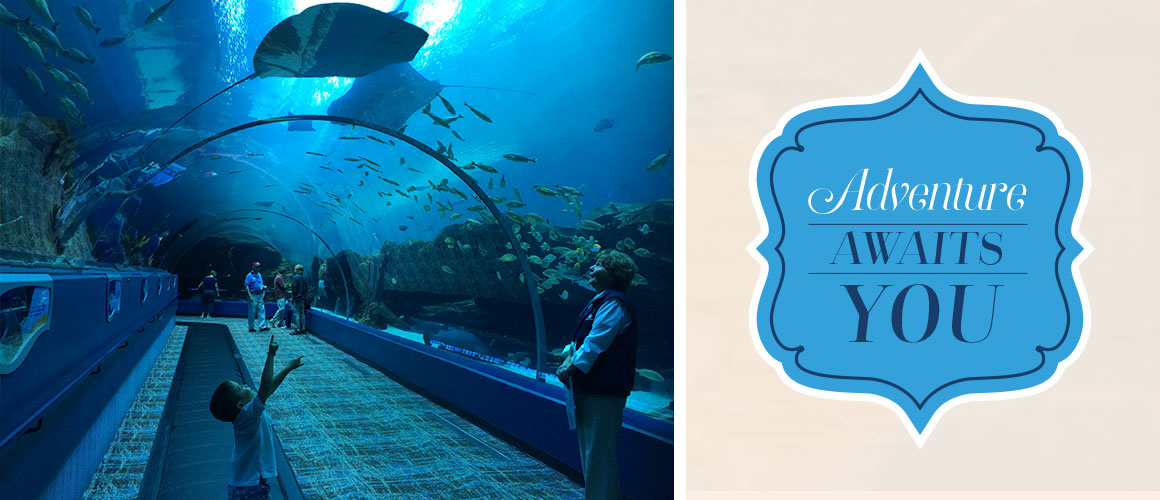 ---
Centennial Olympic Park:
 Across the street from the Georgia Aquarium is Olympic Park.  We visited on a hot Georgia day so it was perfect for playing in the park after the Aquarium.  Harry enjoyed making some friends on the playground and strolling through the park.  We checked out the statues throughout our walk from the 1996 Olympic Games and even posed for a few pictures. Harry's favorite part was the Fountain of Rings.  He joined a bunch of kids who ran and played in the water all afternoon.
Click
here
to visit the website for Centennial Olympic Park 
TIP: If you are headed to the Fountain of Rings on a hot day when the kids will be able to run and play in the fountains be sure and bring extra clothes and a towel for them because they will be soaked!!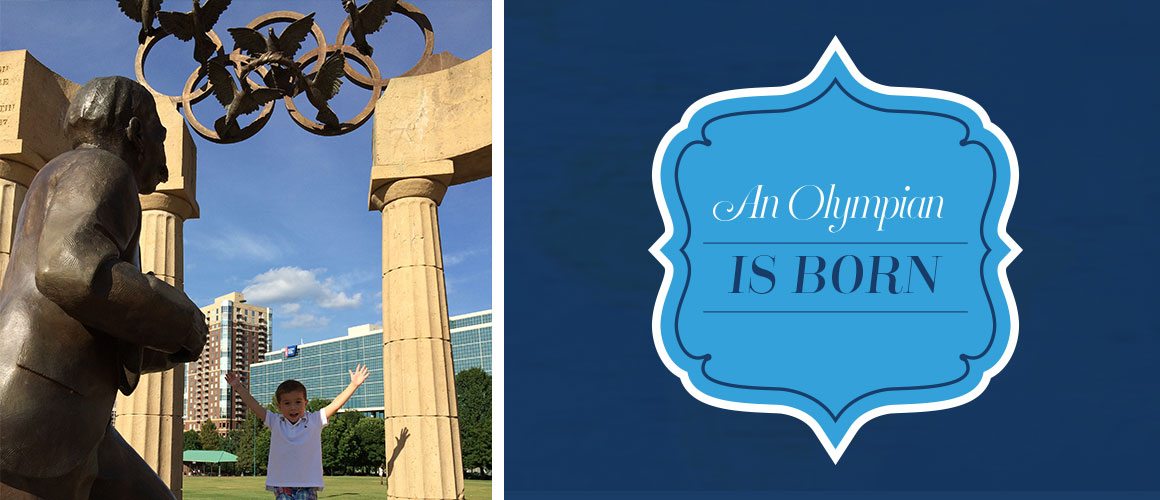 ---
Zoo Atlanta:
 The next day we headed to Zoo Atlanta and it was AWESOME!  We were excited to see elephants, orangoutangs, and the twin baby pandas Mei Lun and Mei Huan.  Harry and I both fell in love with the pandas and loved our time at the zoo. Now that we are home we often tune in and watch the panda cam on the zoo website.  Click
here
to see the panda cam for yourself.  
Tip: when planning your trip to the zoo see if there are Wild Encounters available that day where you can add an extra $35+ on to your ticket and feed the pandas, elephants, etc.  Sadly, they weren't offering these on the day we visited.  They said after summer time they only offer it on select weekends.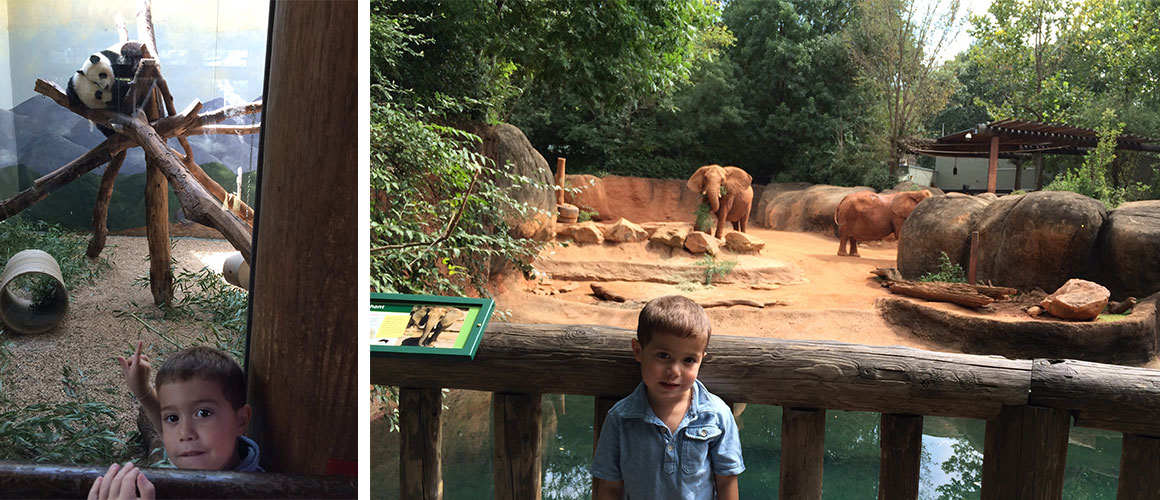 ---
The Children's Museum of Atlanta:
Harry and I had a blast exploring in the Children's Museum.  We pretended to go grocery shopping, Harry milked a pretend cow, we splashed in the water area, climbed the tree house, created play with cardboard boxes,  painted murals, played in the sand and with balls.  It was a wonderful way to spend our morning.  To read more about the museum click
here
for the official website.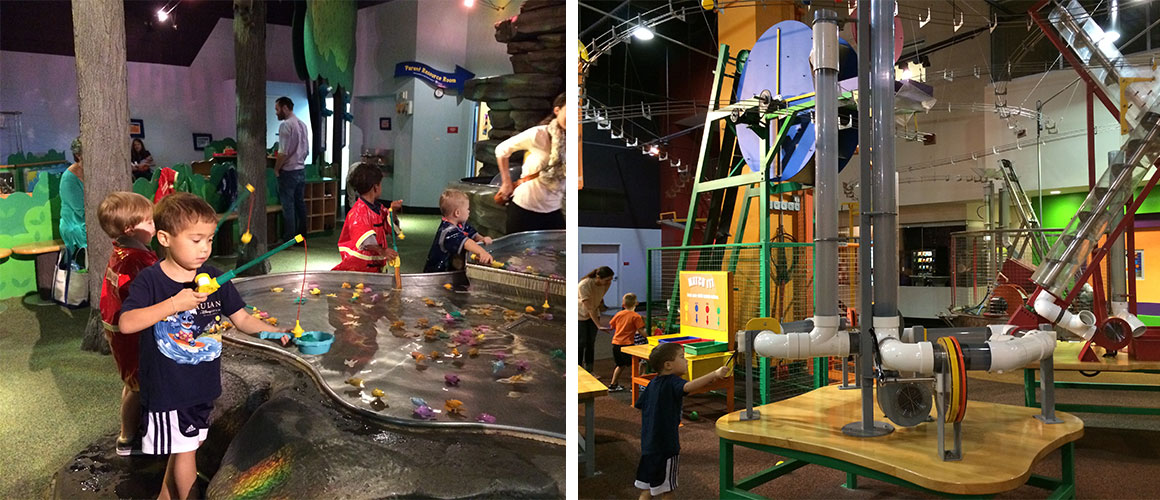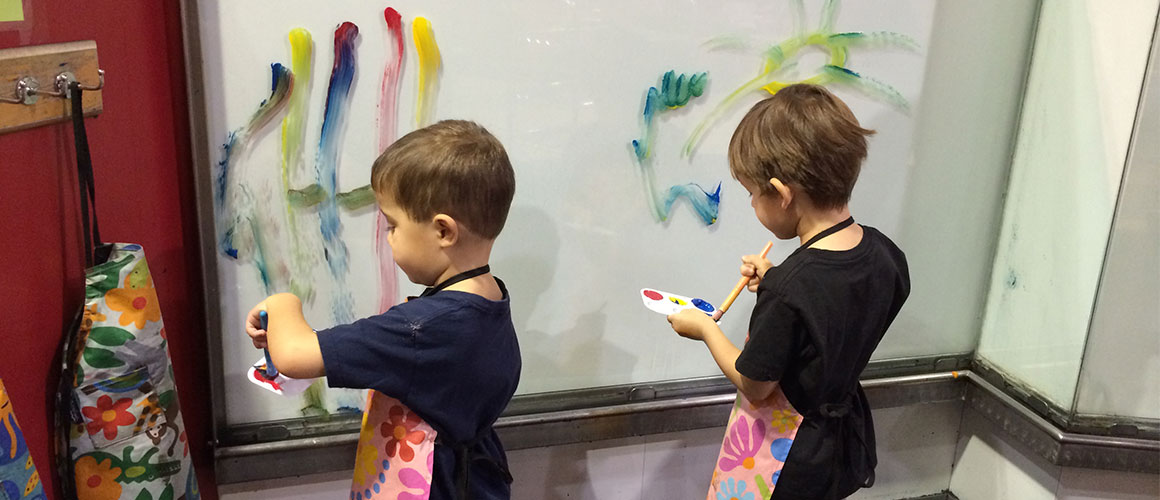 ---
TIP:  Go early – We arrived right when the museum opened and it was nice because we had the whole place to our selves for at least 20 minutes.  ALSO, if you can go on a Monday since they don't allow field trips on Mondays.  
There's lots more to see and do in Atlanta but with only 2 days we couldn't fit it all in.  Hopefully we will visit again soon and enjoy more of the sights in this fun southern city!
TIP:  If you are planning to go sightseeing in Atlanta you might find it worth while to pick up an Atlanta CityPass.  This allows you to pay 1 discounted price and gain admission to several of the most popular Atlanta sites.  For more information click here