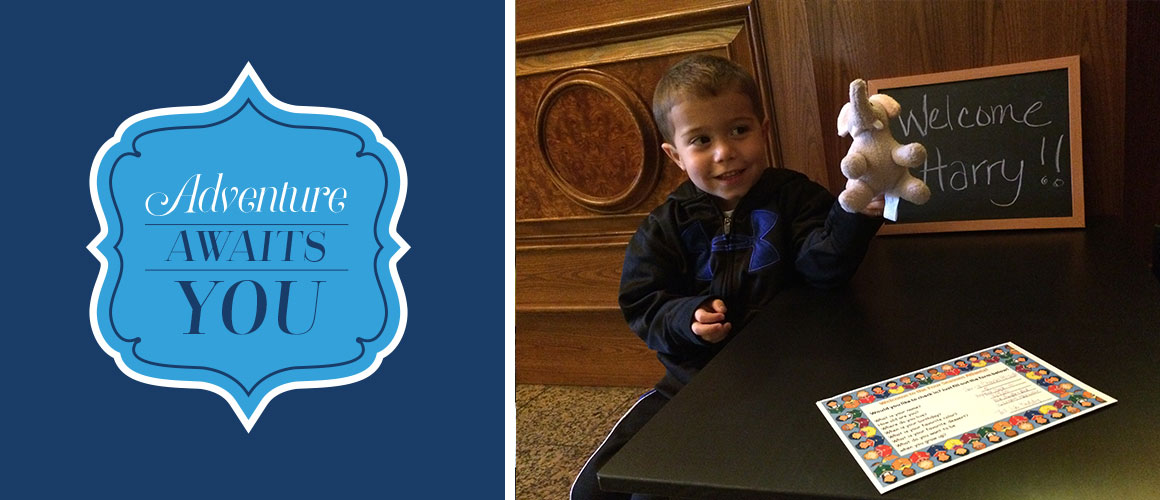 ---
We recently had the pleasure of staying at the Four Seasons Atlanta for a few nights.  My husband was there to work and so he was busy with meetings most of the time that we were staying there so that left Harry and I to explore and enjoy the hotel and sightsee around Atlanta.  I expected our stay to be a typical stay at a fine business hotel, but I was amazed by how special families are treated at the Four Seasons Atlanta.  We loved every minute of our stay, so much so that it was hard to get Harry to leave the room at all. He still talks about how much he loved the hotel and we have stayed a several others since then.  Hopefully we can visit again sometime soon!
Highlights of our stay included:
Southern Hospitality:  To say that we had a warm welcome to the hotel upon arrival would be an understatement.  When we arrived at the hotel we were welcomed by everyone we passed on the way to check in.  All of the hotel staff made a special point to come say hello and Harry especially loved the attention.  The concierge was extremely knowledgeable and recommend ways we should spend our days and attractions that would be fun for a 4-year-old boy.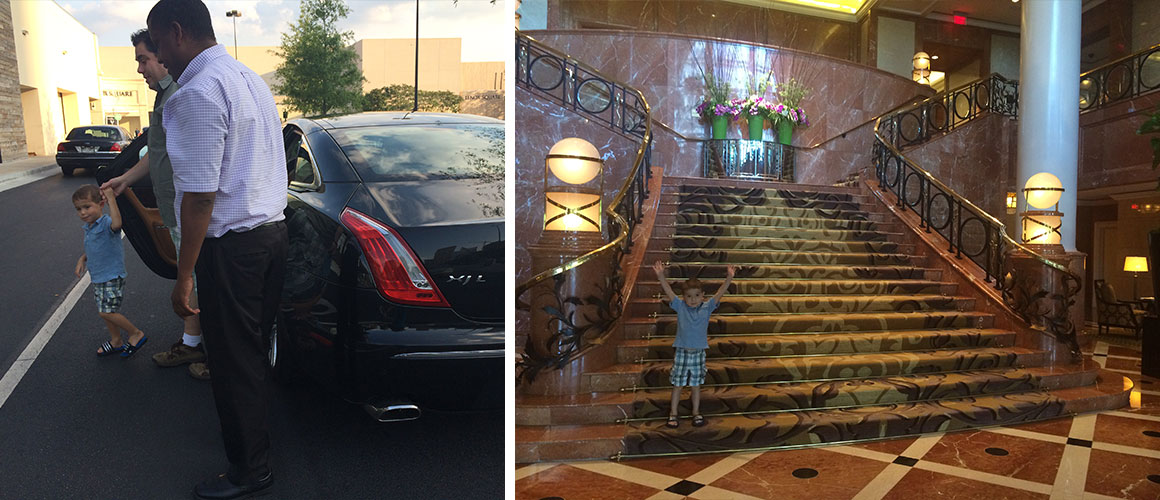 ---
Celebrity treatment:
 In the lobby next to the front desk at check in was a little kids table with a sign that said Welcome Harry!  He was amazed to see his name on a sign when we arrived.  Apparently, they treat well traveled pets like celebrities too because we saw signs for furry visitors during our stay too!  Harry thought the signs welcoming the dog visitors were so cool.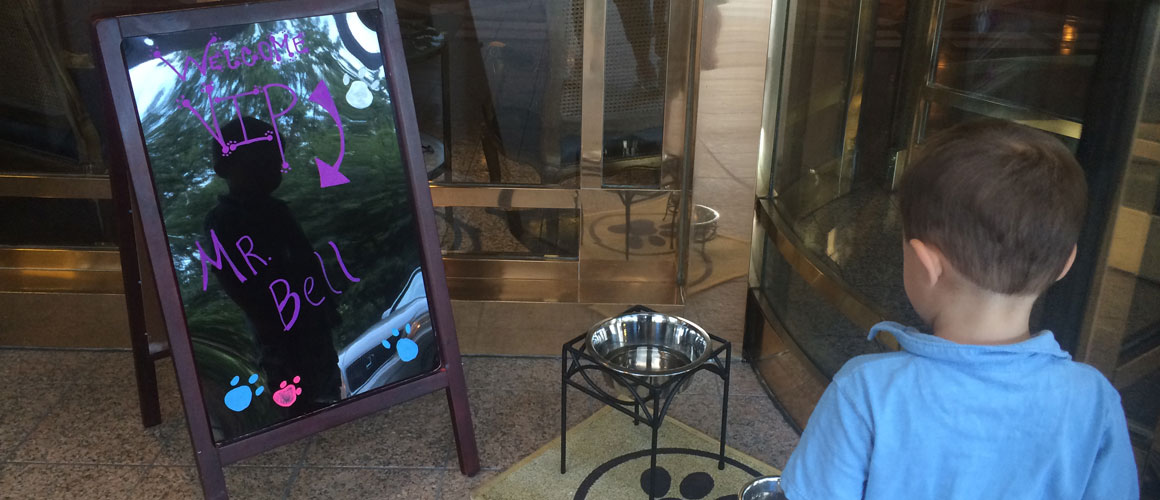 ---
Fun Frills for Kids:
 Harry was greeted with a wagon full of toys and told he could pick one.  Most Four Seasons Hotels we have stayed at always do this and it is such a nice touch.  Harry gets so excited when he sees the wagon of treats coming his way each time.  While I was checking in Harry was presented a special certificate of stay to fill out, he definitely loved all the attention.  When we opened the door to our room we were surprised with a playful circus tent that had been set up in the room for Harry to enjoy during our stay.  That was the icing on the cake!  Harry was in love with this hotel!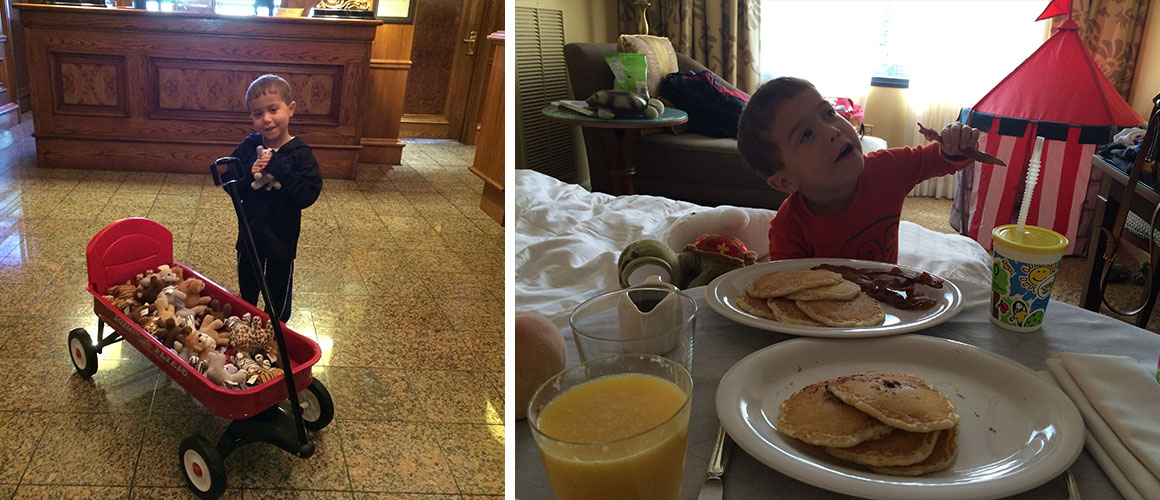 ---
Delicious Eats: 
With a fun tent in our room, Harry had little interest in leaving the room for meals.  So, we enjoyed room service for breakfasts and lunches.  The menu was delicious and nutritious with farm to table ingredients.  We dined in the Park 75 restaurant for dinner and delighted in the local cuisine.  It was so yummy we ate there twice, sitting on the beautiful terrace.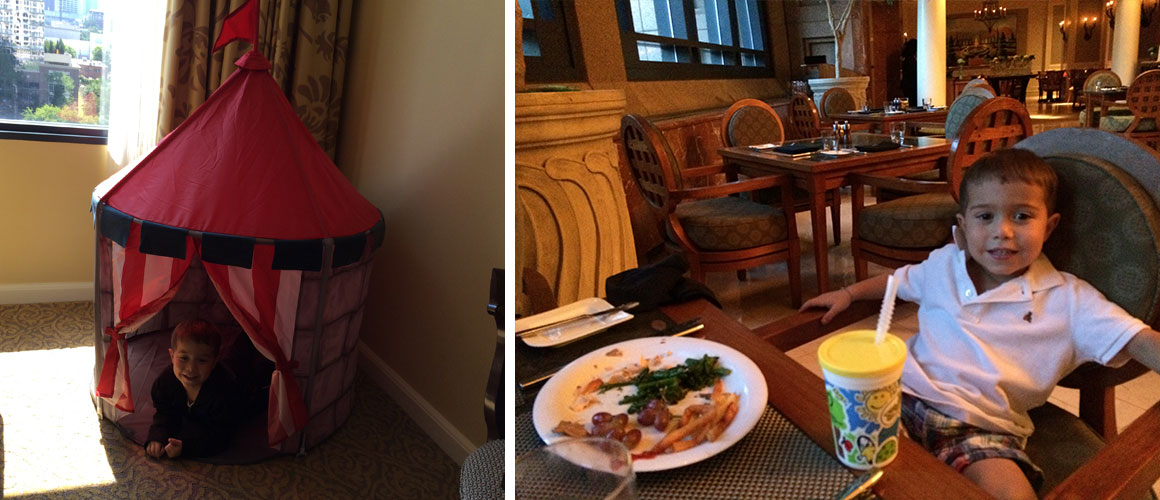 ---
Creative Treats:
 This hotel really understands how to treat guests to a sweet stay.  We were spoiled rotten from beginning to end on this stay with kids' welcome amenities and a tray of fancy chocolates for my husband and me upon arrival. On the last night of our stay, we returned to our room to find chocolate covered strawberries for my husband and I and a special surprise waiting for Harry by his bed.  It was a big chocolate ball that said "Hit Me" with a big wooden mallet.  With a few excited blows Harry smashed the ball and was thrilled to find more toys and treats inside his delicious mystery ball.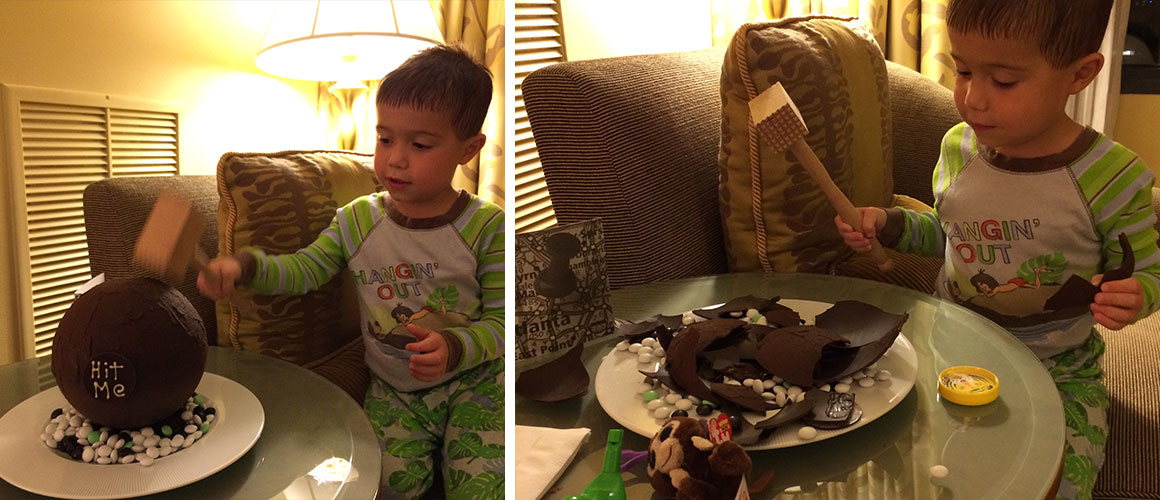 ---
The Car with Delicious Candy:
 Guests of the hotel have the opportunity to enjoy complimentary rides in the hotel's Jaguar. Harry and I were fortunate to take many rides in the car during our sightseeing trips.  He loved the polite and friendly driver and especially loved sitting in the back seat that was always stocked with Werther's Original candies and cold bottles of ice water for passengers to enjoy. Harry had never had Werther's Candies before and they quickly become a new favorite.  Harry would ask when we were getting ready to leave each day if we could please take a ride in  "the car with the delicious candy"!
Beautiful Swimming pool: The hotel has a gorgeous indoor swimming pool that is fun for kids of all ages to splash and play in after a long day of sight seeing.
Great Location:  Staying at the Four Seasons Atlanta was very convenient and easy.  We were in close proximity to everyplace that we wanted to visit.  The concierge directed us to check out the Georgia Aquarium, the Children's Museum of Atlanta, Zoo Atlanta, and spend an evening in Buckhead. We took her advice and had a splendid time exploring the city for the first time.  The best part- each place was close enough to take a short ride in the back seat of the car with delicious candy!
Hero image credit: www.fourseasons.com/atlanta/photo_and_video/?c=t&_s_icmp=mmenu