Every summer, our family picks a different focus for our vacation. This summer, the kids wanted to "play in nature and see animals" … so we packed our bags and headed to Jackson Hole, Wyoming! We spent a few days in Teton Village and then drove north through Yellowstone National Park and into Montana. It was a wonderful trip with many beautiful sights and lots of fun hiking. The kids saw tons of wild animals and they have the photos to prove it!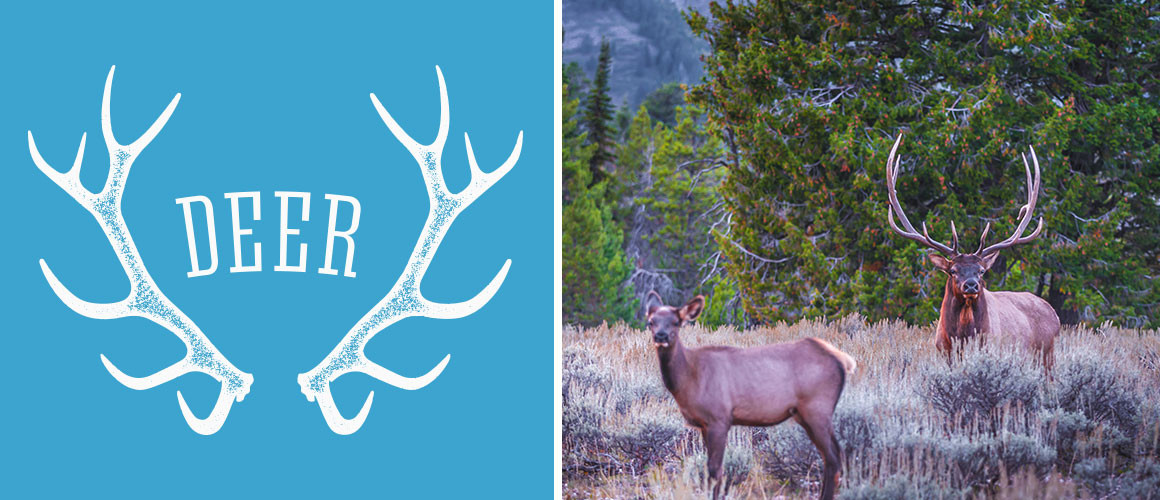 ---
For city folks like us, here are my recommendations for taking a hiking trip with kids:
Before you leave, check your kids' shoes. If your kids are seasoned hikers, it might make sense to purchase hiking shoes. But for most kid-friendly hikes, sneakers work just fine, just make sure they fit well and are in tip-top shape. If the sneakers are new, allow for time to break them in.
Bring a small backpack for mom and/or dad to wear on the hikes. No expensive hiking backpack needed! Mine is made of lightweight fabric and can easily be stuffed in my carry-on suitcase.
Be realistic. You know your kids best, so don't pick hikes that are too hard or too long for them. Make sure all the adults on the trip agree on the maximum length and difficulty of each hike.
Schedule off-days with no hiking. Maybe spend a day at the hotel pool or treat the family to a horseback ride (see below for my recommendations)
Be prepared. Make sure everyone has a good, healthy breakfast before you set off on your hike, and bring snacks and lots of water.
Check the weather. You might need hats, sunscreen, bug repellant, rain ponchos… Also, it's best for everyone to dress in layers (tank top plus long sleeve shirt), so you are prepared for any temperature. Hey, that's why you brought your cool backpack!
Pack your cameras. Finally, to keep kids excited about going on yet another hike, we like to encourage them to take lots and lots of photos! In fact, half the photos included in this article were taken by our kiddos, ages 8 and 12. Check them out!
Now, some highlights from our trip:
Our hotel in Teton Village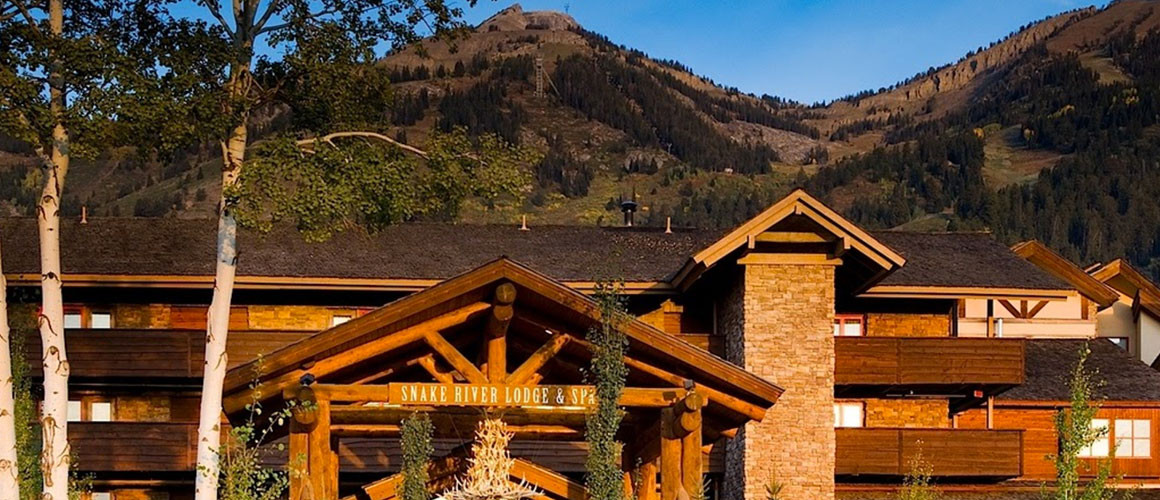 We started our trip in Teton Village, at the foot of the beautiful Teton Mountains and a short 30-minute drive from Jackson Hole airport. We stayed at The Snake River Lodge & Spa, a 4-star hotel with well-appointed rooms, an onsite restaurant called Gamefish, as well as a pool, hot tubs and spa. The restaurant was good and had a varied menu (lots of options for meat lovers, but also seafood, several vegetarian entrees, and a kids' menu). The kitchen stays open until 9pm, which was convenient since we arrived a little late our first evening. The restaurant also serves a breakfast buffet ($20 per person) every morning. We took advantage of the breakfast buffet once during our trip and it was tasty and filling… so much so that we all skipped lunch that day! During our stay, the kids especially loved playing in the indoor-outdoor swimming pool. For the grown-ups, there is also a large spa with separate floors for men and women. The spa is beautiful, clean and very peaceful with a steam room, a sauna and an oversized hot tub, as well as an extensive list of available massages and treatments.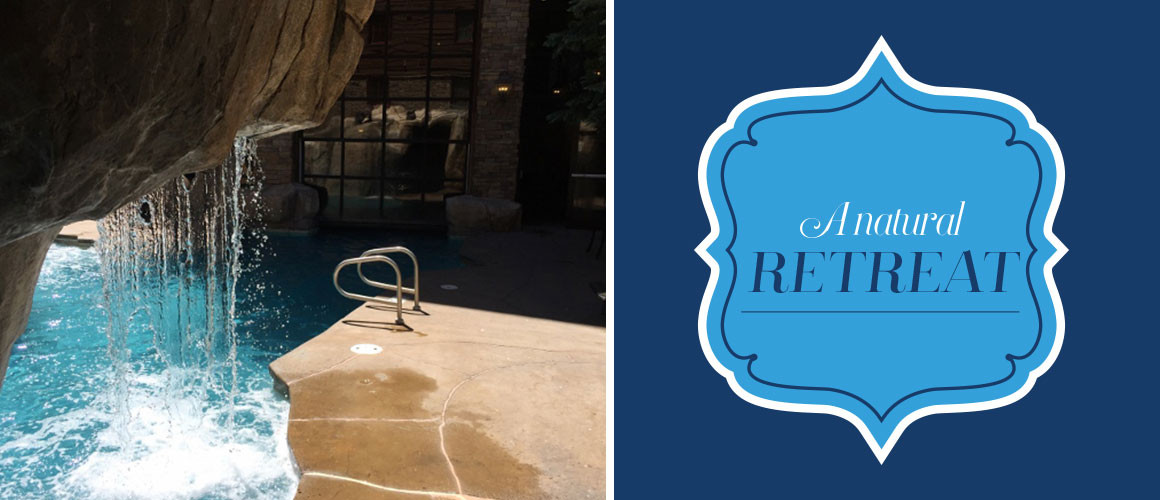 Horseback Riding
On our first full day at Snake River Lodge, we walked across the street from the hotel main entrance to "Teton Village Trail Rides" and booked a one-hour horseback ride. Our youngest kid had never ridden a horse before, so we wanted to start off with a short ride (the minimum age is 6 years old).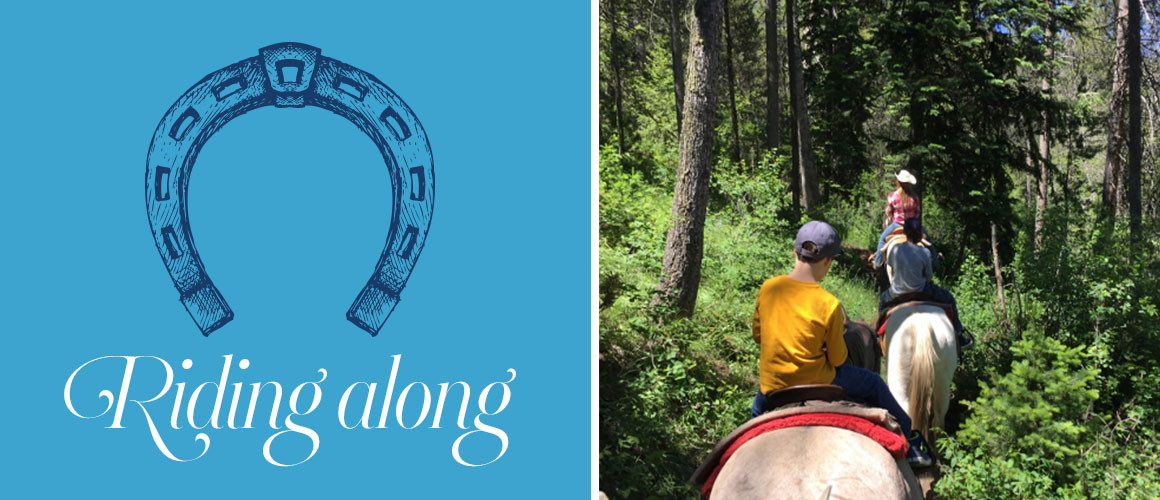 The reservation went smoothly and when we arrived later in the afternoon for our ride, the handlers were fun, good-natured and expert at making even nervous riders feel comfortable. There were about 8 of us in our riding group, led by one guide. We set off at a slow pace up the mountain, where we were treated to some truly spectacular views. The kids had a blast and still talk about how sweet their horses were.
Family Hike
One afternoon during our stay, we hiked Granite Canyon Trail. The trailhead is only a 15 minute drive north from Teton Village. The hike was 5 miles long, but over easy terrain, so everyone had fun. The trail is divided roughly into three sections. The first part is low sage brush. We were lucky that spring flowers were in bloom, so this part of the hike was very pretty. There is little shade, however, so make sure to wear hats and sunscreen. The second part of the hike was in the forest and here we hiked along a swiftly flowing river. The rapids were fun to watch and the kids enjoyed walking along the shore and crossing over wooden bridges.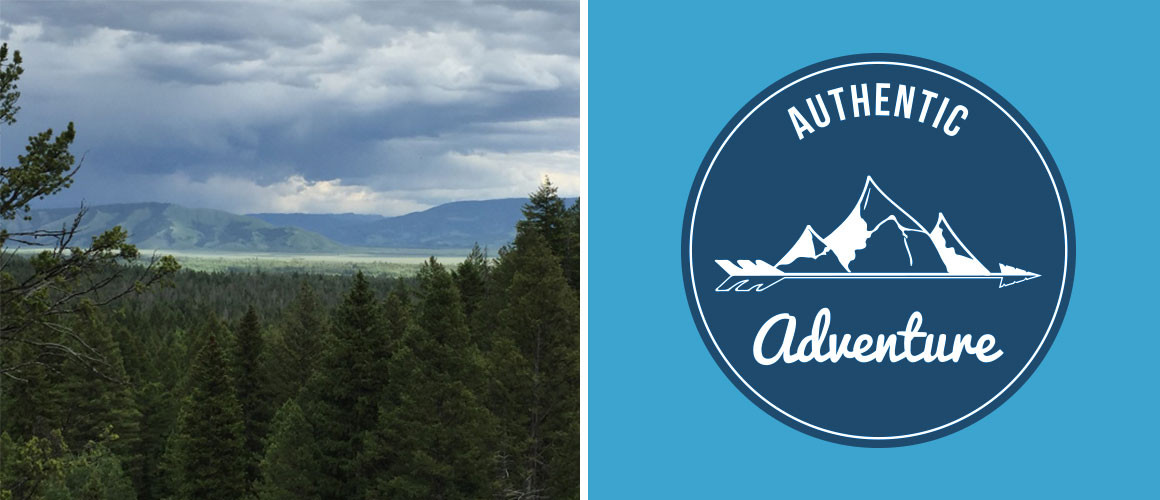 The third part of the hike is where the trail gets its name: a canyon filled with granite boulders of various sizes. The site was impressive and we paused here to eat a snack. We then climbed the largest boulders and we were rewarded with breathtaking views of the mountains and the valley below. This is easy rock-climbing and both 8 year olds in our party were able to climb to the top. (It might not be feasible for younger children however.) After taking lots of photos, we eventually made our way back to our cars. The whole hike (at a very leisurely pace) probably took 3 hours. It was very enjoyable for the whole family, without being too strenuous.
Jenny Lake
After checking out of Snake River Lodge, we headed north to Yellowstone National Park. We drove by Jenny Lake which was truly beautiful. Unfortunately, we did not have much time to explore, but just did a quick hike along the shore. This is definitely a place we would like to visit again when we are not rushed for time!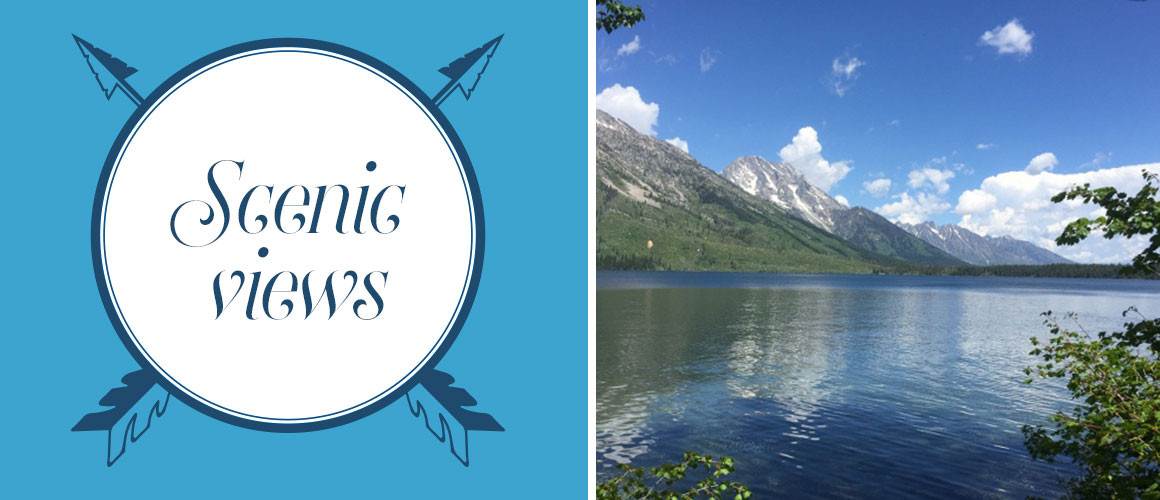 Emigrant, Montana
After several days at a hotel, we were happy to have rented a large house in Emigrant, Montana for the second part of our trip (see my previous post Why We no Longer Stay in Hotels!). Our rental house had plenty of space as well as a huge yard with views of surrounding mountains.
Every morning, we'd have breakfast and plan our day while watching deer and rabbits walking and hoping around in our backyard! And every afternoon, when we got home after a fun day of exploring, the kids would run around and play outside while we prepared dinner. They absolutely loved it!
Yellowstone National Park
Staying in Emigrant, we explored mostly the northern part of the park. We visited Mammoth Hot Springs where we saw extraordinary geology: boiling steam and other-worldly rock formations.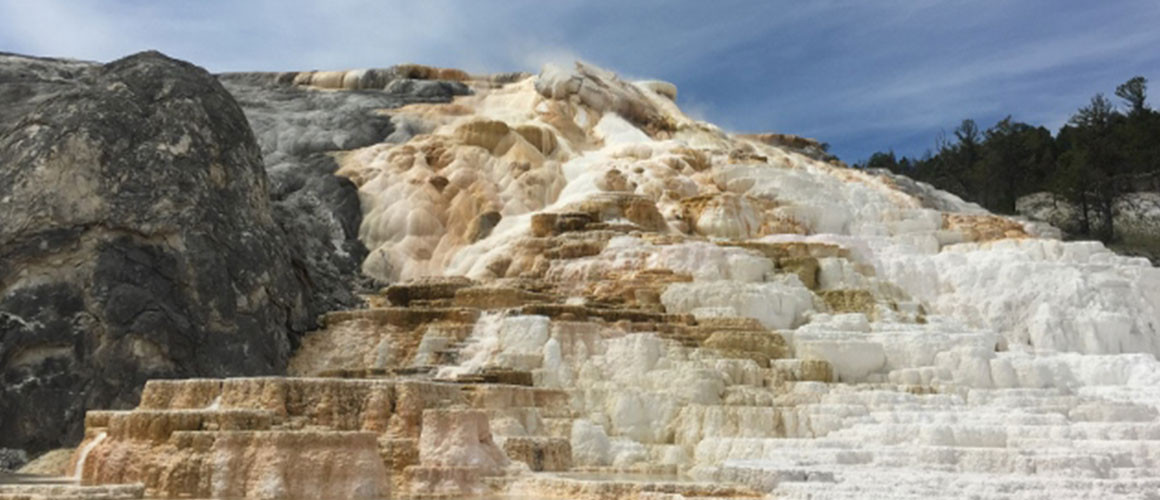 We also visited two water falls. Udine Falls very picturesque and we hiked up to view the upper part of the falls where the kids also saw a badger running under a log! Wraith Falls fans out beautifully over the mountain side, and on this particular hike, we got to see a coyote!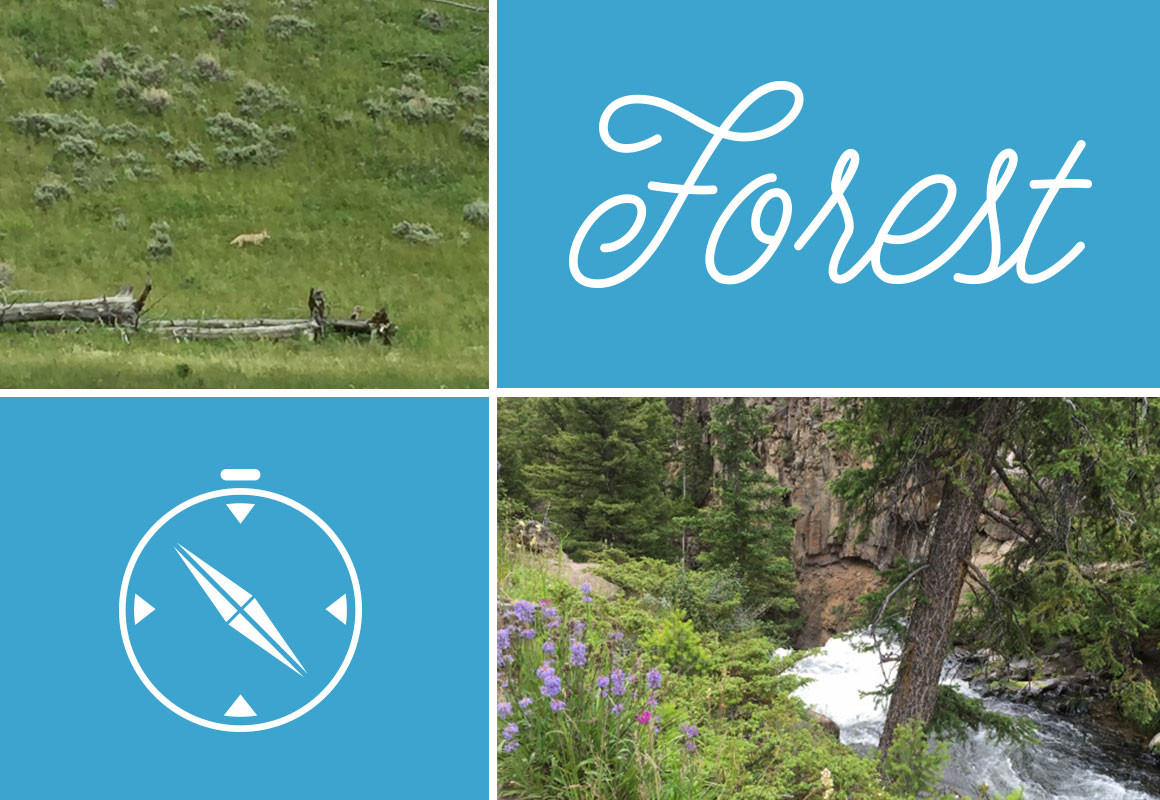 Driving in Yellowstone can be slow, with speed limits everywhere around 35 mph. So even though distances seem short on a map, it will probably take you twice as long as you might think. And watch out for distracted drivers who stop dead in the middle of the road to take pictures of wildlife!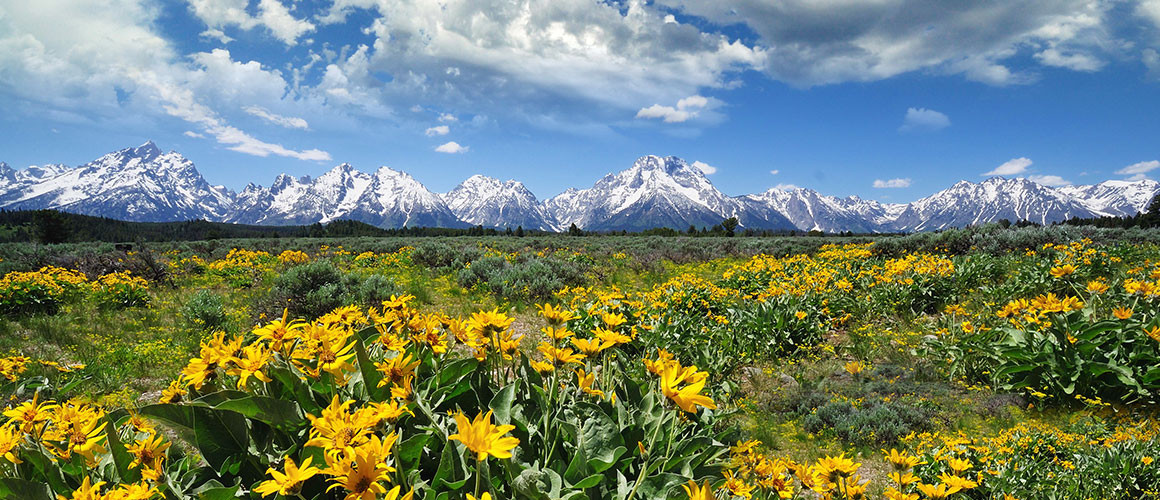 ---
We loved our family trip to Wyoming and Montana and I would absolutely recommend it. The kids were real troopers about all the hiking and exploring, plus they got to "play in nature and see animals" just as they had wanted!
---
Snake River Lodge Exterior Photo Credit: www.snakeriverlodge.com