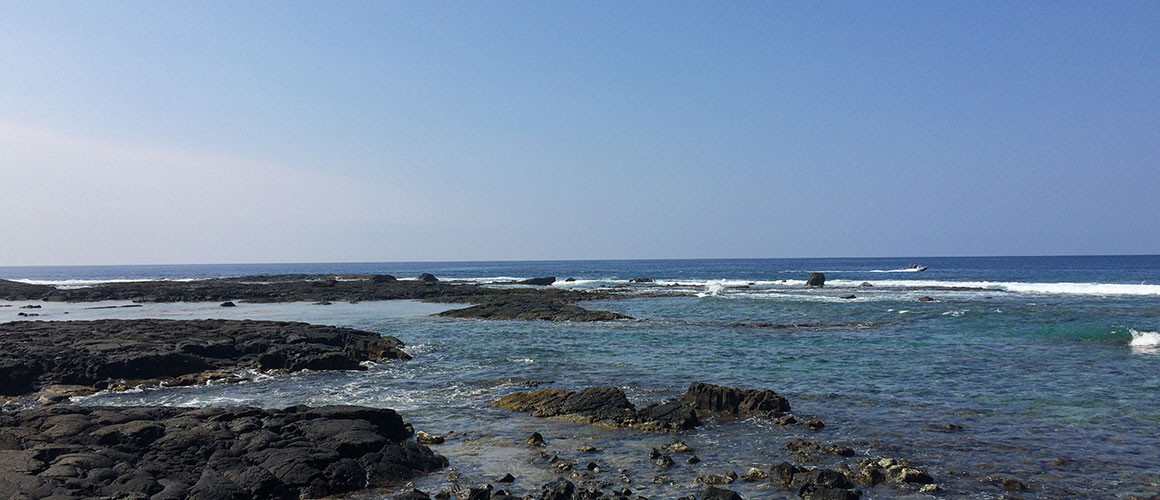 ---
During our Hawaiian vacation, one of the most interesting stops on our leisurely drive around the Big Island of Hawaii was our visit to Pu'uhonua o Hōnaunau National Park.  Located on the coast in Kona, this sacred Hawaiian ground was a refuge for ancient Hawaiians avoiding punishment and death for their crimes. Once they arrived on the grounds they were safe from any punishment, which we explained to our 4-year-old son, Harry, was like being on home base in a game of baseball. As we hiked around the park soaking in the legendary Hawaiian culture we all could still feel the ancient safe "home base" energy surrounding us as we explored.
Royal Grounds:
Our visit immediately transported us back to a time of Kings, Queens and Hawaiian Chiefs.  We strolled the beautiful grounds and could easily imagine the Chiefs canoeing in from the ocean and playing in the ocean. We marveled at the large and small Tiki Gods protecting the gated area and the hut reserved for royalty.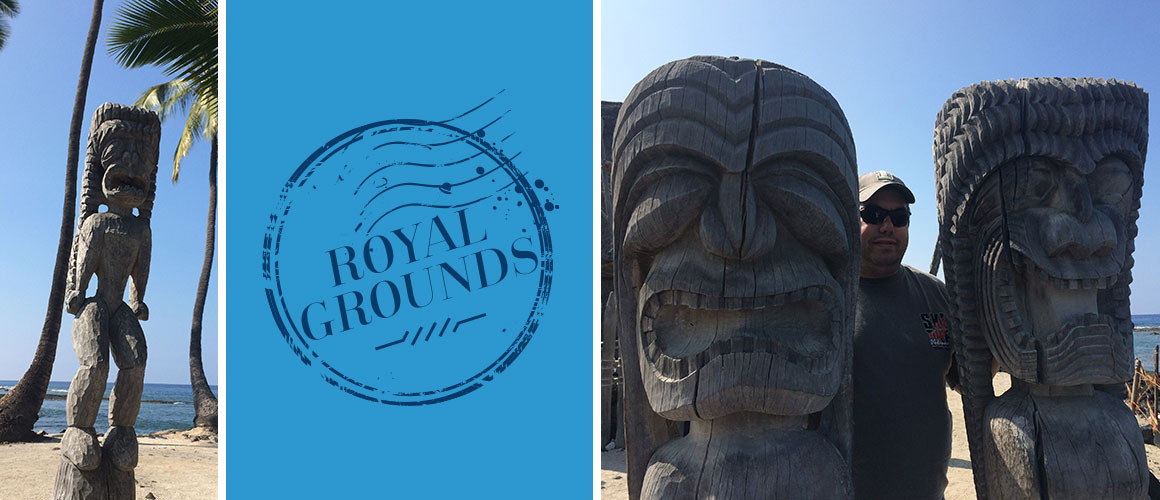 ---
Ki"ilae Village:
Hiking the trail through the costal village we could easily invasion what live was like before the Europeans came to Hawaii.  We especially enjoyed seeing the ancient game of Konane, a checkers like game that was played by commoners and kings and has lasted there hundreds of years later.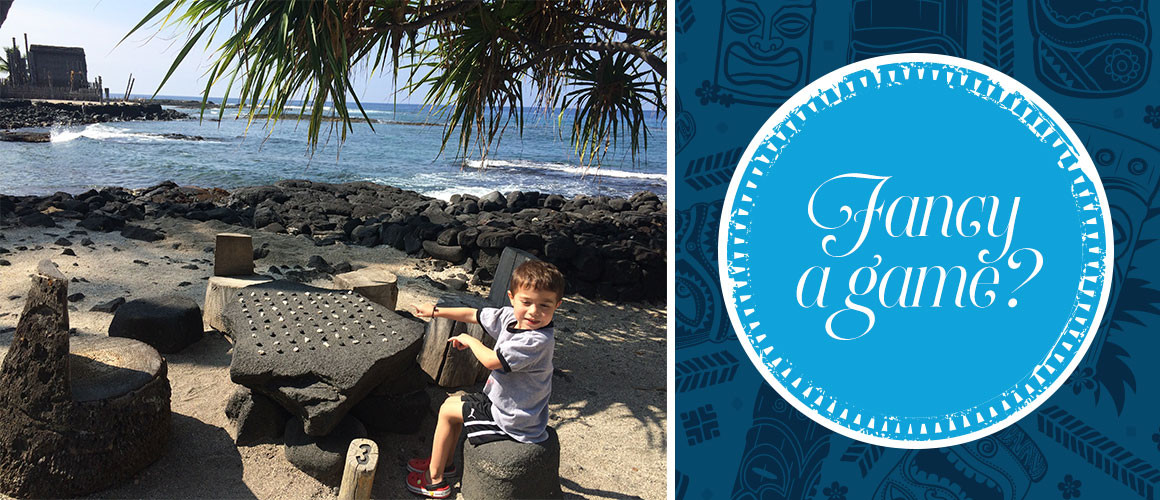 ---
A Visit to Pu'uhonua o Hōnaunau National Park doesn't have to be a long one, but it's an unforgettable glimpse of old Hawaii and worth a visit even if you only have limited time. Our visit lasted about an hour. Next time we visit, I would love to go fishing and snorkeling in the areas where it is allowed.  The waters in the area are sacred so you can only go in designated areas to swim with the local green sea turtles.
Tip: Hiking this park is fun but can be very bright, hot, and uneven from lava on the trails. Be sure to wear good hiking shoes, bring plenty of water, grab a hat, and cover your skin with a thick layer of sunscreen.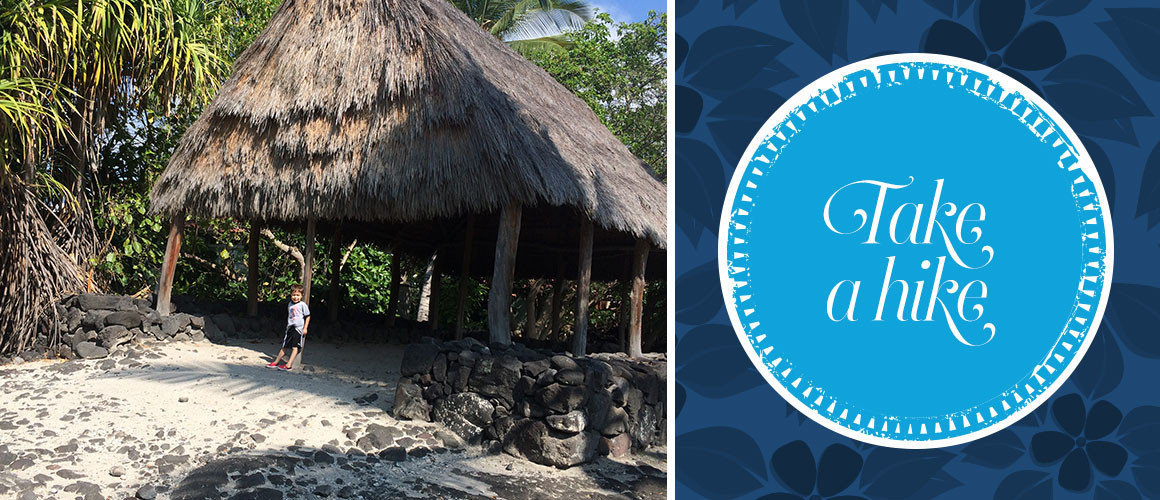 ---
Tip:
The designated picnic areas looked like a beautiful way to enjoy a meal.  Be sure to stop ahead of time to pack your lunch and snacks for your family because no food is sold at the park.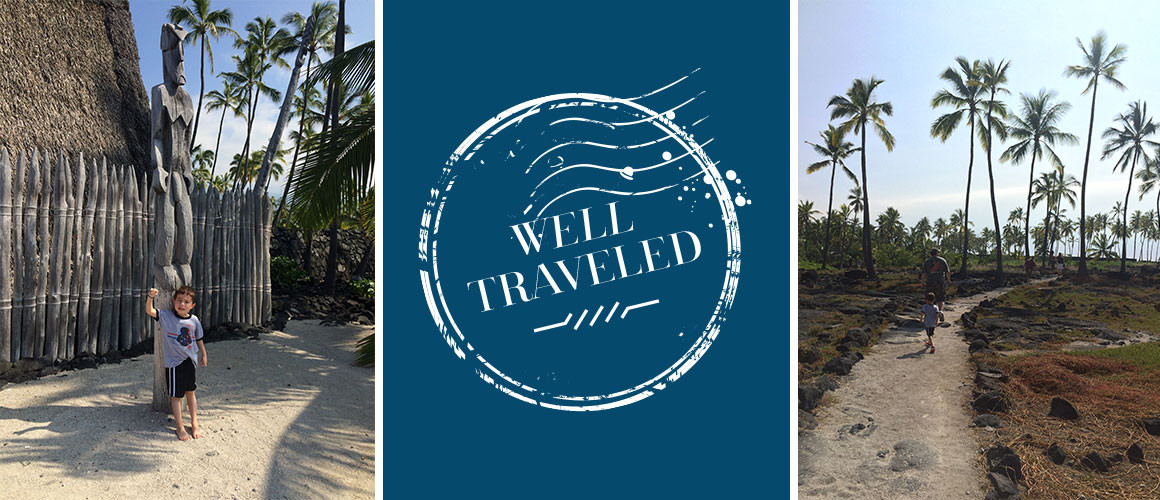 ---
Tip:
Be sure to document your family adventures with a
National Parks Passport Book
.  If you don't have one to bring along you can purchase one in the gift shop during your visit and pick up the official sticker and date stamp to commemorate your visit.
To read More about Pu'uhonua o Hōnaunau National Park click here. 
Hero image credit:www.photography-match.com/wallpapers/7962_puuhonua_o_honaunau_national_historical_park_hawaii/