This February, in between snowstorms, we drove from our home in Philadelphia to Boston for a family wedding where my 2-year-old daughter, Miss M, was the flower girl. When selecting the best Boston hotel for our family, we chose not to stay in the same hotel that our entire family and wedding party were staying in because there were no one bedroom suites which are a requirement for my husband and I when traveling well with our daughter. Instead, we did our research and opted to stay at the Taj Boston. The hotel immediately caught my eye when researching online since it is described as "the Crown Jewel of Boston Hotels".
From the first moment we stepped foot into the iconic Taj Boston Hotel, we appreciate that it was in an elegant hotel in class of its own. We walked into the lobby, and we were immediately greeted with smiles and our check-in was a breeze. In fact, customer service there was exceptional throughout our stay from check-in to check-out. Every single person that worked there was happy, pleasant, and always willing to talk and interact with Miss M.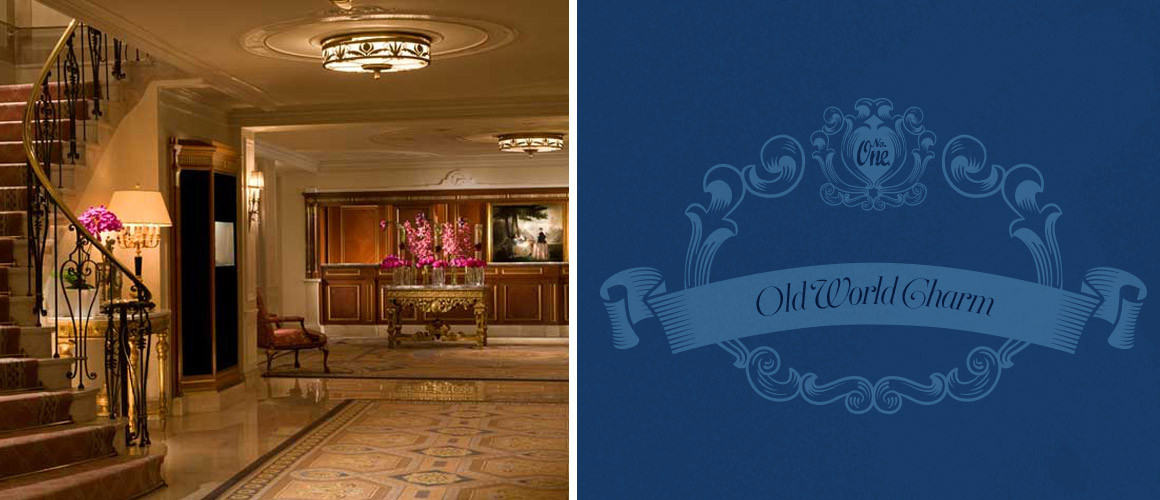 ---
The staff at the Taj Boston understands that young travelers love to be treated special and they go out of their way to demonstrate to guests how much they appreciate even the littlest of travelers. At the front desk during check-in, Miss M was given a Taj Boston coloring book and crayons which had stories in it about the history of the Taj Boston. So cute! The excerpt in the coloring book reads
"This 1927 building has welcomed the littlest of guests for over 80 years, including Shirley Temple and Louis the Swan, who stayed here in the children's book "The Trumpet of the Swan" by E.B. White."
So much fun to check into a historic hotel and think of Miss M staying in quite possibly the same room as a little Shirley Temple did decades before her!
When we first opened the door to our luxury one-bedroom park view suite we immediately fell in love with the breathtaking view of the Boston Commons from our windows!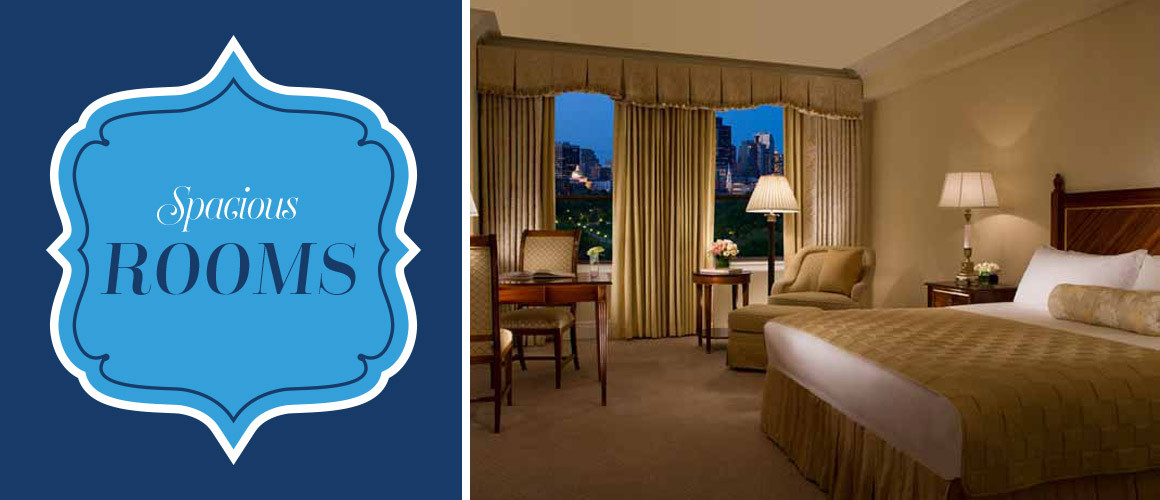 ---
We adored the cozy wood burning fireplace in the living room where we were instructed that we could call and have a fireplace butler come in and start a fire with our choice of wood. The first thing Miss M noticed was a plate of duck cookies, chocolate covered strawberries and organic milk waiting for her on the coffee table. Sitting next to the snacks was a small stuffed duck with a note that stated
"Dear M, I am Lucky the Ducky and I am thrilled to welcome you to Taj Boston! I hope you will have a wonderful stay and in case you get bored, please come and visit me. I live across the street in the public garden and if you ask for my friend mehmet in Guest Relations, he can give you some food as well so you can feed me. Have fun in Boston, Your Friend Lucky."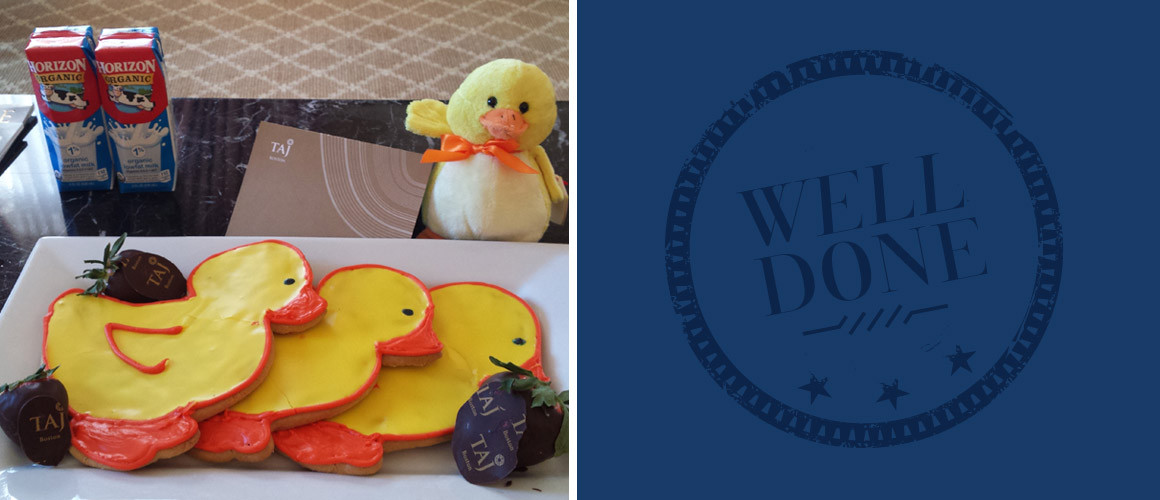 ---
Miss M has barely let go of the stuffed duck in the week since we have returned home and now insists on sleeping with the duck for nap and bedtime. In the bathroom we found that the staff had drawn a duck in the bathtub welcoming Miss M to the Taj Boston! Really nice touches- Well Done!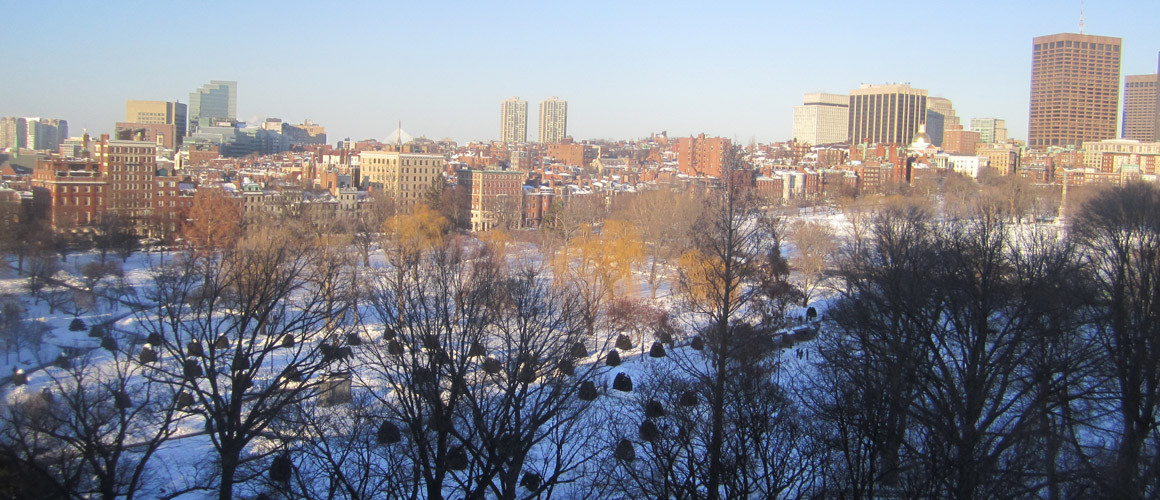 ---
The location of the Taj Boston is superb. There are many restaurants and shops just outside your door. Had it not been for the three feet of snow outside, we absolutely would have strolled around the neighborhood checking out the art galleries and boutiques that were just around the corner and we would have enjoyed sightseeing in the historic setting of Beacon Hill. We also would have spent a lot of time as a family playing in the Boston Commons right across the street. I was impressed to learn that Taj Boston room service can provide a picnic lunch for you and your family, which would have been a perfect way to spend an afternoon if the weather cooperated. We absolutely plan to return to Boston in the warmer weather and stay at the Taj Boston again and picnic in Boston Commons with Miss M. On our next visit we plan to enjoy all that the neighborhood has to offer in warm weather and also check out the Boston Duck Tour. I heard it is a great way to see the city for families with kids how love ducks the way Miss M does. It was a shame not to enjoy much of the neighborhood on this visit, but we loved hearing "Welcome home" as the phrase that the staff all greeted us with when we walked back into the warm hotel from the freezing cold.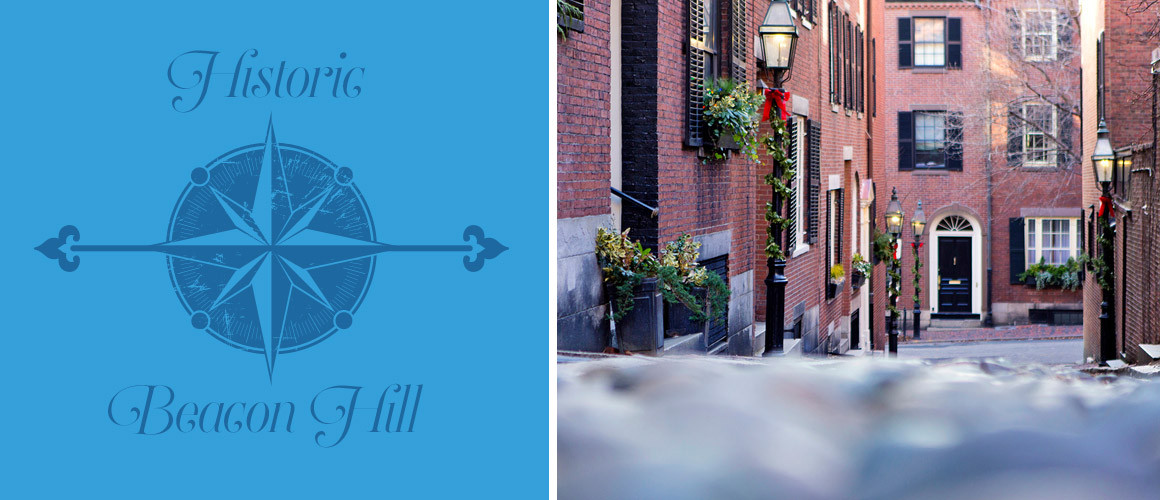 ---
Every detail of our one bedroom suite was classic and beautiful. From the very cozy king size bed to the spacious living room every time you walked into your suite you felt a wave of old world elegance rush over you, but it was still comfortable where you didn't mind your 2 year old sitting on the furniture. During our 2 night stay we had family come visit us in the room and there was enough room for 7 adults to sit comfortably. Everyone commented on how beautiful the room and views were. The bedroom size was generous and there were separate his and her closets; although Miss M decided to turn one of the closets into a fort. There was free wifi for up to 3 devices, a much appreciated perk that many hotels charge for these days. We didn't have a chance to use the fitness center but I peeked my head in the room and it seemed well-equipped- maybe next time.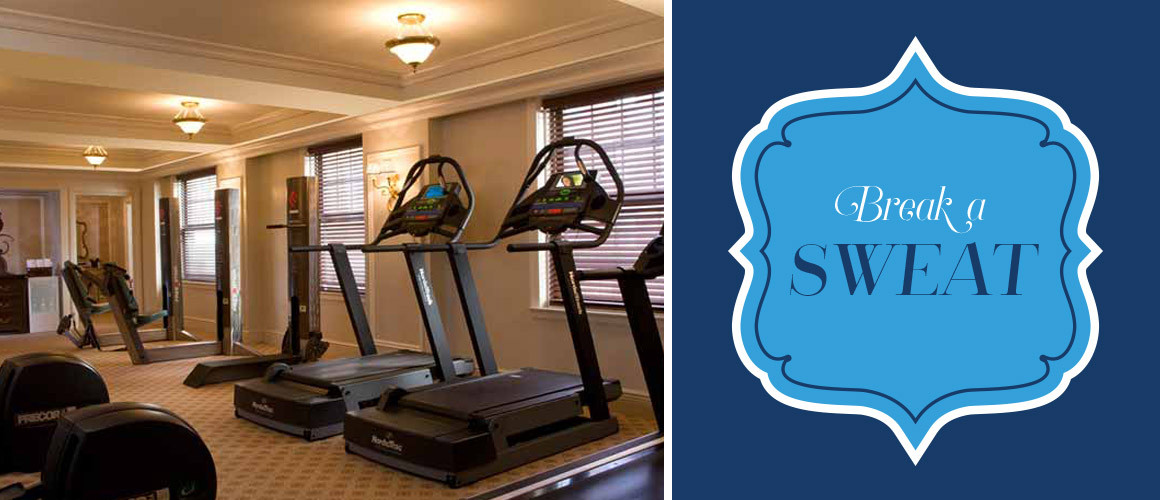 ---
With all the snow outside we had a great time exploring the inside of the hotel as a family, we ventured into a beautiful and historic empty ballroom where there was a stage set up. Miss M decided to make the most of it and climb up on it and sing and dance her own show for us which was a fun distraction from the cold and snow keeping us indoors.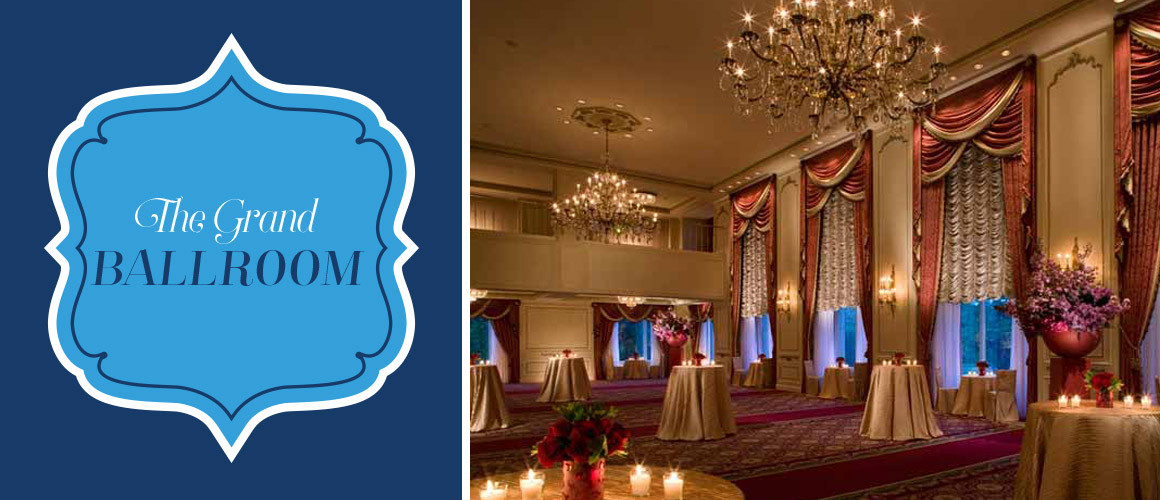 ---
We couldn't have been happier with the attention we received from the staff at the hotel. We also found the concierge to be very helpful in finding us a restaurant, Joe's American Bar and Grill, to order food in one night that had a healthy children's menu (more than just chicken fingers, hot dog, hamburger and pizza).
The hotel as a whole did a wonderful job catering towards my husband and myself as well as our 2 year old. I would recommend this hotel to anyone that wants a luxury, classy, friendly, calm, family oriented stay in Boston. We are excited to begin planning a return trip when the weather is much warmer!
Hotel image credits: www.tajhotels.com/luxury/cities/about-boston.html