---

Deciding between Disneyland and Disney World for the holidays?
Mouseketeers everywhere know that Disney has a knack for making the Christmas season sparkle. Last year we we headed to Walt Disney World for Mickey's Very Merry Christmas Party. The traditional decorations, the festive parades, yummy Christmas treats, and seasonal music all brought us holiday cheer and ushered in the holiday season in an unforgettable fashion.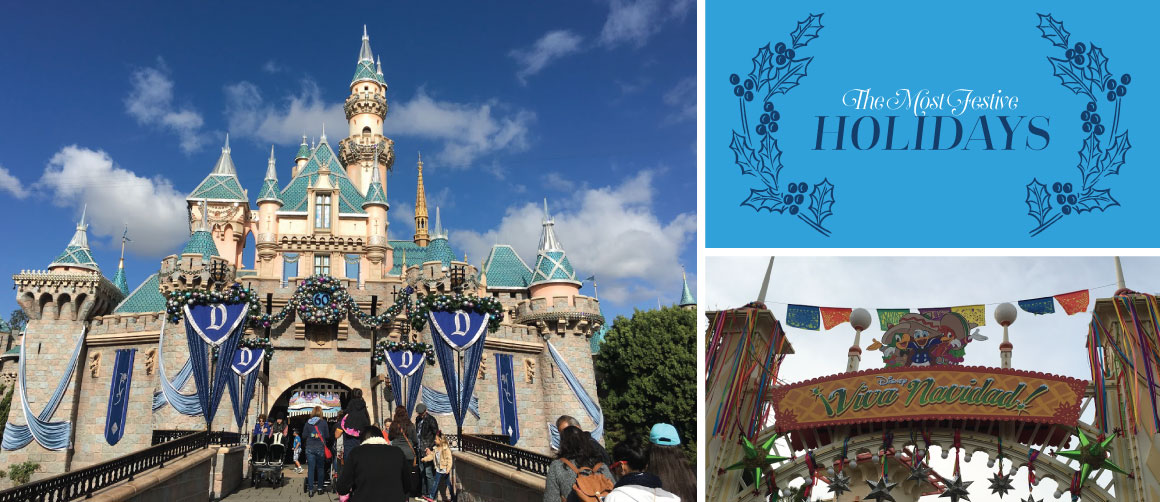 This holiday season, having fallen in love with Disneyland over the 60th birthday Diamond Celebration I decided a trip back to California was in order for this holiday season. Curious to check out the festivities Disneyland offered for the Christmas Season, I couldn't wait to see first hand how Disneyland would deck the halls for Santa and his elves.
Disneyland is more fun!
Having just returned I can tell you without a doubt that Disneyland is absolutely more fun and festive than Disney World for the Holidays. Both have Santa, yummy seasonal treats, adorable souvenir holiday popcorn buckets, and outstanding Christmas decorations but Disneyland wins when it comes to a most magical holiday experience special for the whole family.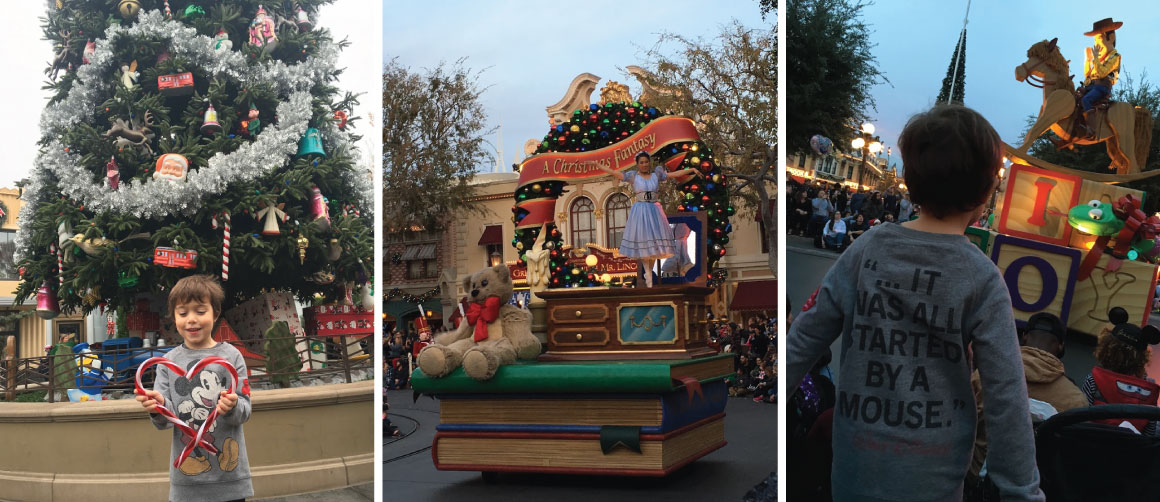 Here's 7 reasons why you should add a Disneyland and California Adventure Park visit to your holiday itinerary!
Nightmare Before Christmas themed Haunted Mansion Holiday Ride:
If you love Tim Burton's The Nightmare Before Christmas like we do this ride is the #1 reason to experience Disneyland during the holiday season. The original ride is completely redone to be Christmas with Jack Skellington, Oogie Boogie, Sally and of course Sandy Claws! The best part­ this ride has a fast pass option so you won't have to wait in line to experience the spooky fun.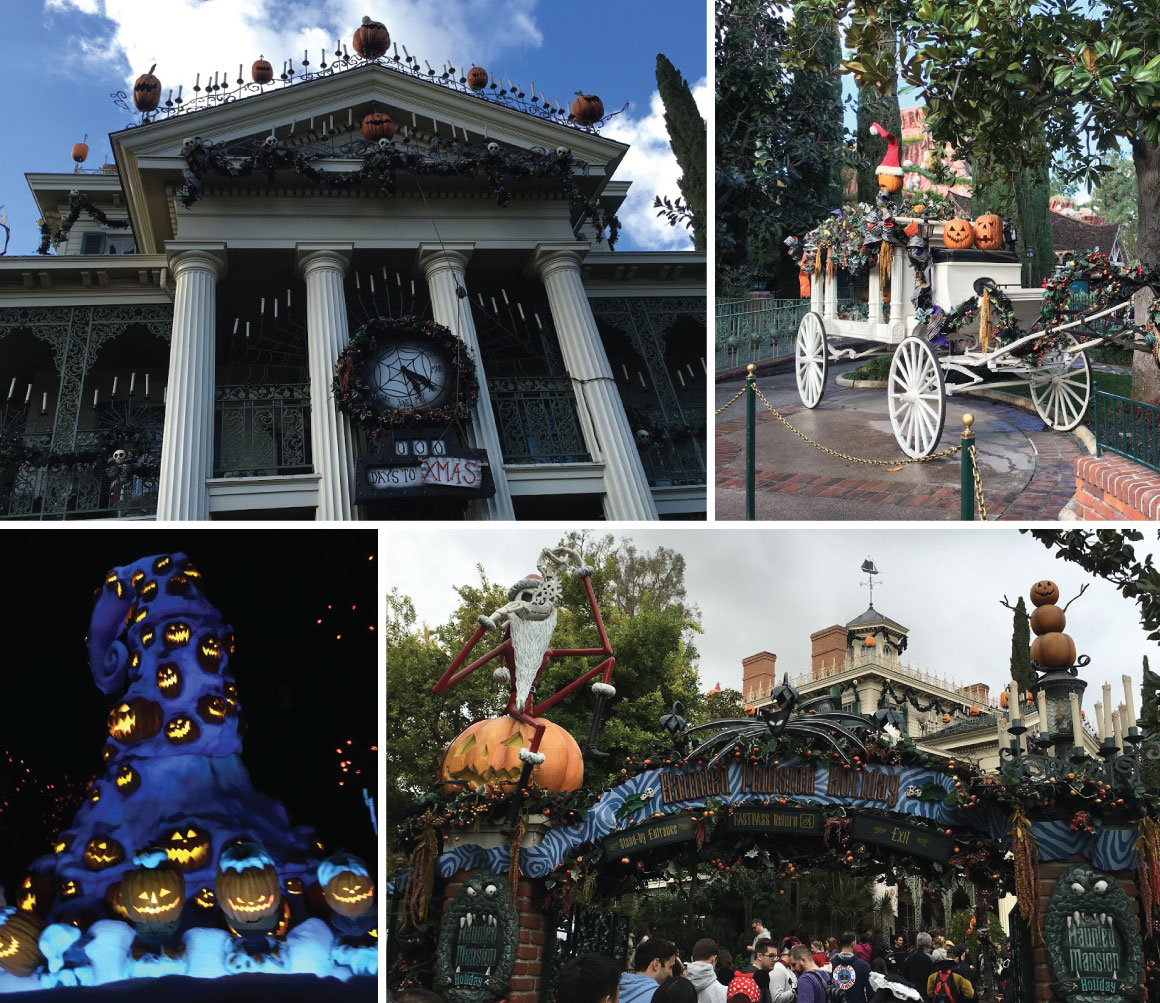 "it's a small world" Holiday Ride:
Nothing will wish you a Merry Christmas and a Happy New Year like the holiday version of it's a Small world with it's music, lights and holiday decorations. Expect long lines, especially at night when it's all light up, trust me it's worth the wait!
Jingle Cruise:
See how they celebrate Christmas jungle style on the iconic Jungle Cruise Disneyland ride transformed for the holidays. Go early in the day before lines and wait times grow.
Christmas Fantasy Parade:
Yes, Disney World has a holiday parade too, but we just loved this year's Christmas Fantasy parade a little more!
Cars Land:
Rev up your engines and head over to Cars Land to see Radiator Springs all geared up for the holidays. This is worth a visit during the day to take fun photos and also at night to experience all of the twinkling holiday lights.
Viva Navidad:
The Three Caballeros: Donald Duck and his amigos Panchito from Mexico and José Carioca from Brazil host an unforgettable energetic street festival that celebrates Latino Christmas traditions.
World of Color ­Winter Dreams:
The only thing better than watching one World of Color performance is to experience a second one on the same night! In addition to the nightly World of Color ­ Celebrate Show you can soak up the holiday cheer watching World of Color ­ Winter Dreams each night!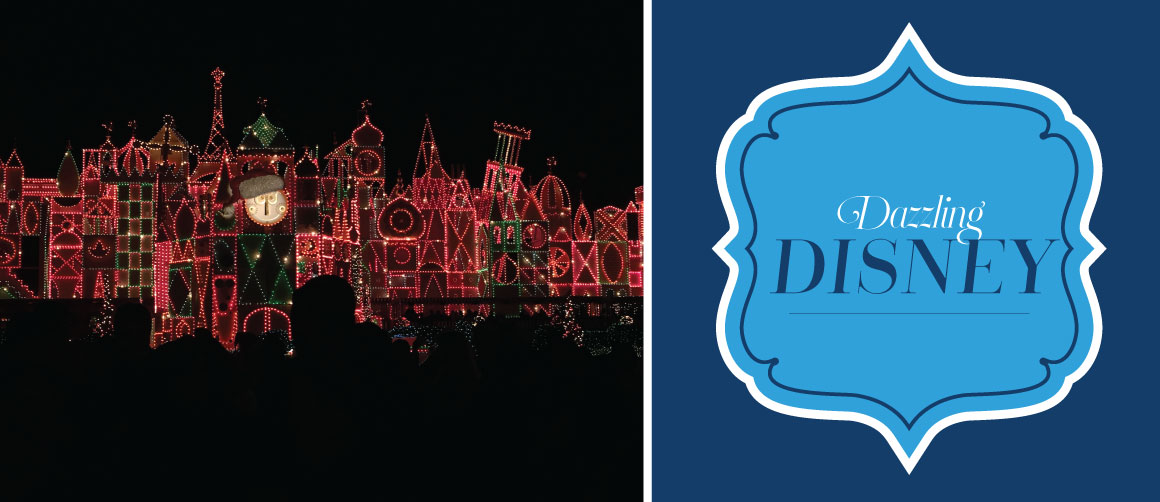 ---
Like this post? Pin it for later!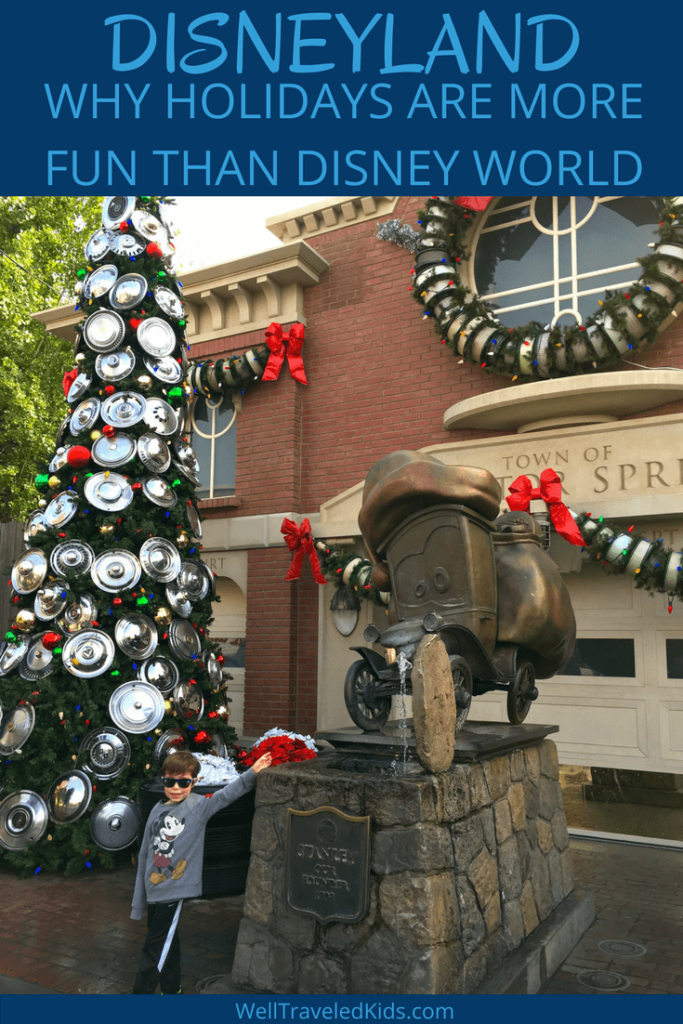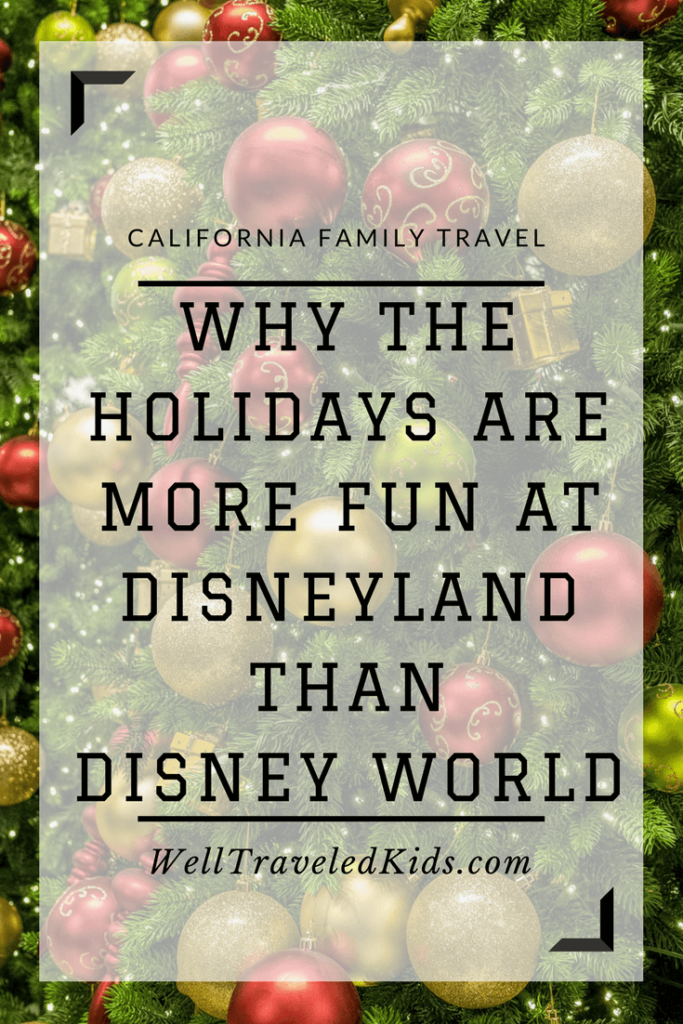 Photo Credits: festivalwallpapers.xyz, learntoearns.com, www.couponingtodisney.com, disney.wikia.com,