Every winter, I dream of learning to ski. But at 40 years old, I think I waited a little too long to give it a shot. I wasn't going to make that same mistake with my son. It is important to me to teach my son to ski at a young age so that he will have the gift of knowing how to ski as a lifelong leisure skill.
Last spring break, we planned a trip to Aspen for our first iconic winter ski experience. Even though I wasn't skiing, I wanted an experience that felt just like the warm, cozy ski resorts I'd seen in the movies. I wanted to stay right off the mountain and spend my evenings soaking in the hot tub surrounded by fresh snow, followed by snuggling by the fire with s'mores at the end of the day.
I found all that and more at the St. Regis Aspen. We spent four days and nights at the ski resort, and it was exactly the picture-perfect, movie-worthy ski vacation experience I'd always longed for.
Aspen is a great town for families even if you don't all ski. The St. Regis was a prime location for us to explore and enjoy this beautiful vacation destination. Below are the reasons I would recommend the St Regis for families looking for a luxury ski vacation in Aspen.
Click Here to read SKI SCHOOL: THE BEST GIFT NON-SKIER PARENTS CAN GIVE THEIR KIDS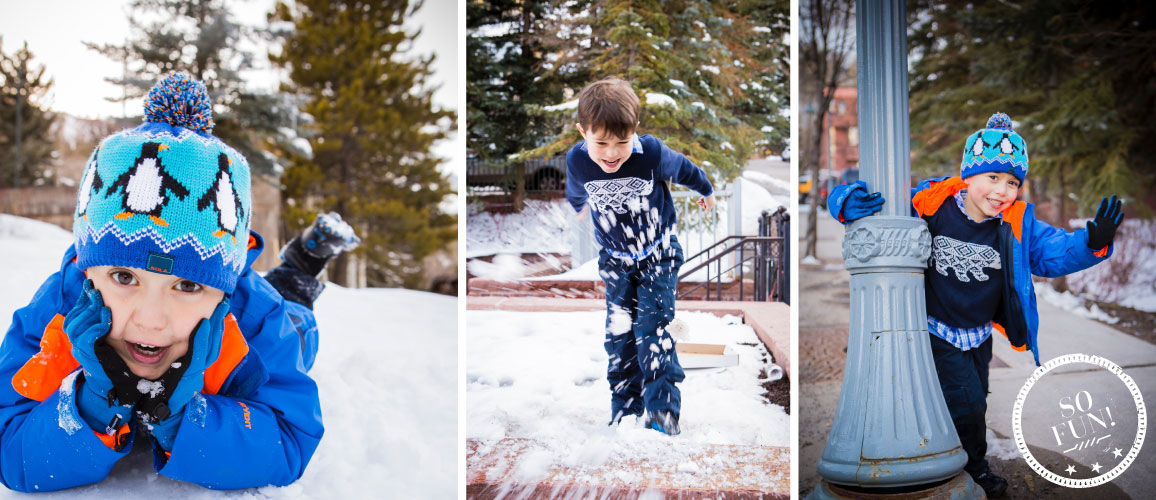 Easy transportation—The St. Regis offers free shuttle service to and from the Aspen airport so there's no reason to rent a car on your vacation.
Prime location—The resort sits on the mountain and gives visitors the ability to ski in and ski out. We walked a few blocks to get on the Aspen-Snowmass bus line that takes you everywhere you would want to go for skiing, shopping, dining, and exploring. We hopped on the bus every morning to take Harry to his first ever Aspen Snowmass  ski school experiences at Buttermilk Mountain ski school.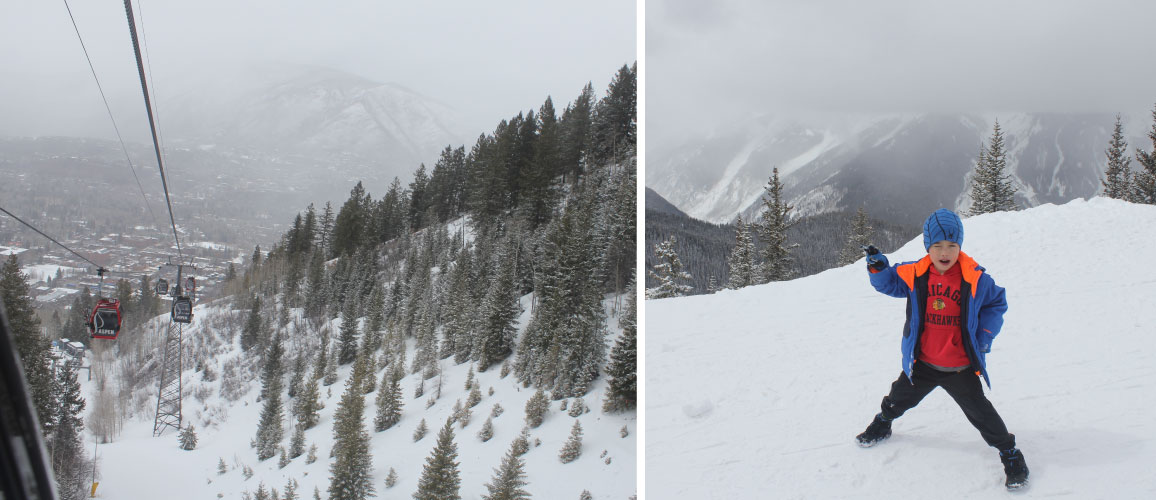 The hotel is at Aspen Mountain and is a very close walk to everywhere you would want to go in town. We easily walked to shops, bakeries, and to all the greatest restaurants in the area. Should you want to go someplace not on a bus line or in walking distance, there's a line of black cars to take you anywhere you would want to go.
The après scene is amazing at the St. Regis—I may not ski, but I love to après ski! The scene when we visited the St. Regis was full of fashionable families warming themselves by the fire, enjoying mini burgers, warming up grilled cheese and tomato soup, sharing decadent cheese plates, and toasting s'mores together while enjoying the free hot chocolate bar offered daily in the lobby.
Click Here to read TIPS FOR SENDING KIDS TO SKI SCHOOL FOR THE FIRST TIME
Smile for a family photo—All guests receive a complimentary photo shoot from Studio Eminence photography. We had so much fun tracking through the snow with Amanda Campbell, the studio's creative director and expert photographer. She snapped fun photos of our family playing in the snow with beautiful Aspen as our backdrop. Not only did we get some sensational photos, but we had a blast.
Of course, as one might expect from such talented photographers, the packages are not inexpensive. However, the photos will capture memories that will last a lifetime. My advice is to ask for the package prices before you go on your complimentary photo shoot so that you don't have sticker shock at the end when you go to buy the entire package and end up dropping over a grand on it.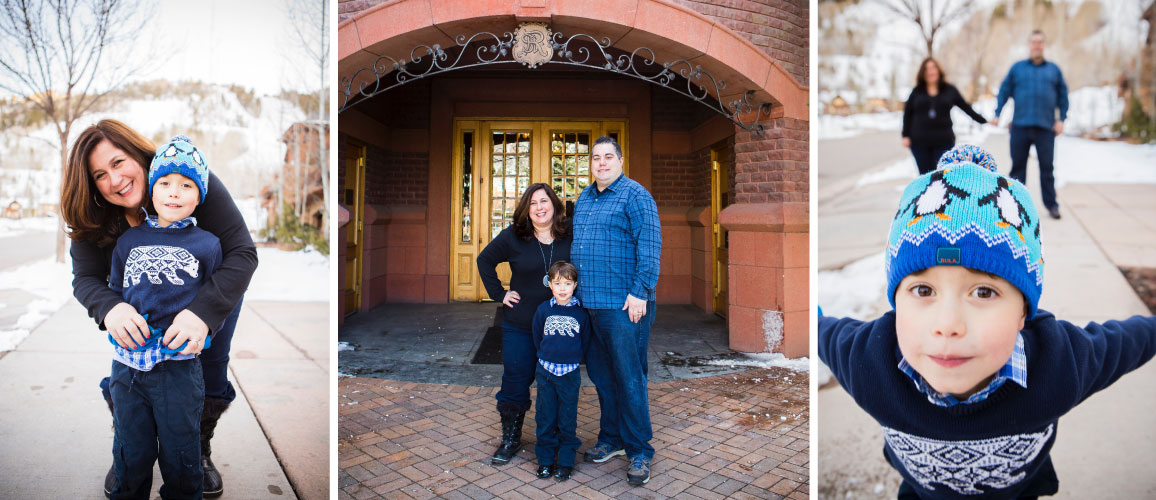 Nightly champagne sabering ritual is a must see—Whenever we stay at a St. Regis property, we make it a point not to miss the nightly champagne sabering ritual. Each hotel does it a little differently with their own individual traditions. It's a great way to toast the end of a fun day enjoying the fresh powder.
Best spa in Aspen—The St. Regis is home to the major spa game in town. Whether you're staying there or not, if you're visiting Aspen, you don't want to miss the St. Regis spa.
Family Friendly Suites—All of the rooms at the St. Regis Aspen are pet friendly and elegant. We stayed in a classic guest room and found it luxurious but small. So,  if you're traveling with kids, I would recommend either booking two connecting guest rooms or reserving a suite. Our family of three was pretty cramped in our room but did love our stay at the beautiful hotel.
We booked our stay at the St. Regis using our Starwood points. Thank you to the St. Regis for offering us complimentary breakfasts during our stay.
---
Planning an Aspen Ski trip? Pin this for later!