---
When trying to decide where to go on a European Adventure with young children, Rome most definitely deserves to be in the top ten.  One major reason is…GELATO!  Gelato is cheap, healthier than ice cream, and readily available for a sweet treat that will keep kids happy through all the sightseeing—and there are a LOT of sites to see.  You really need a good game-plan if you want to see anything, especially during the high season.  Several of the major sites require reservations weeks in advance, so do some internet research ahead of time to see what's available when you want to visit (the Roma Pass is a great place to start).  In some cities a lack of reservations will require you to wait in long lines, but in Rome it may mean missing the most interesting and worthwhile experiences entirely.  Speaking of which, lets get down to it and recommend a few wonderful places to tour with your little ones.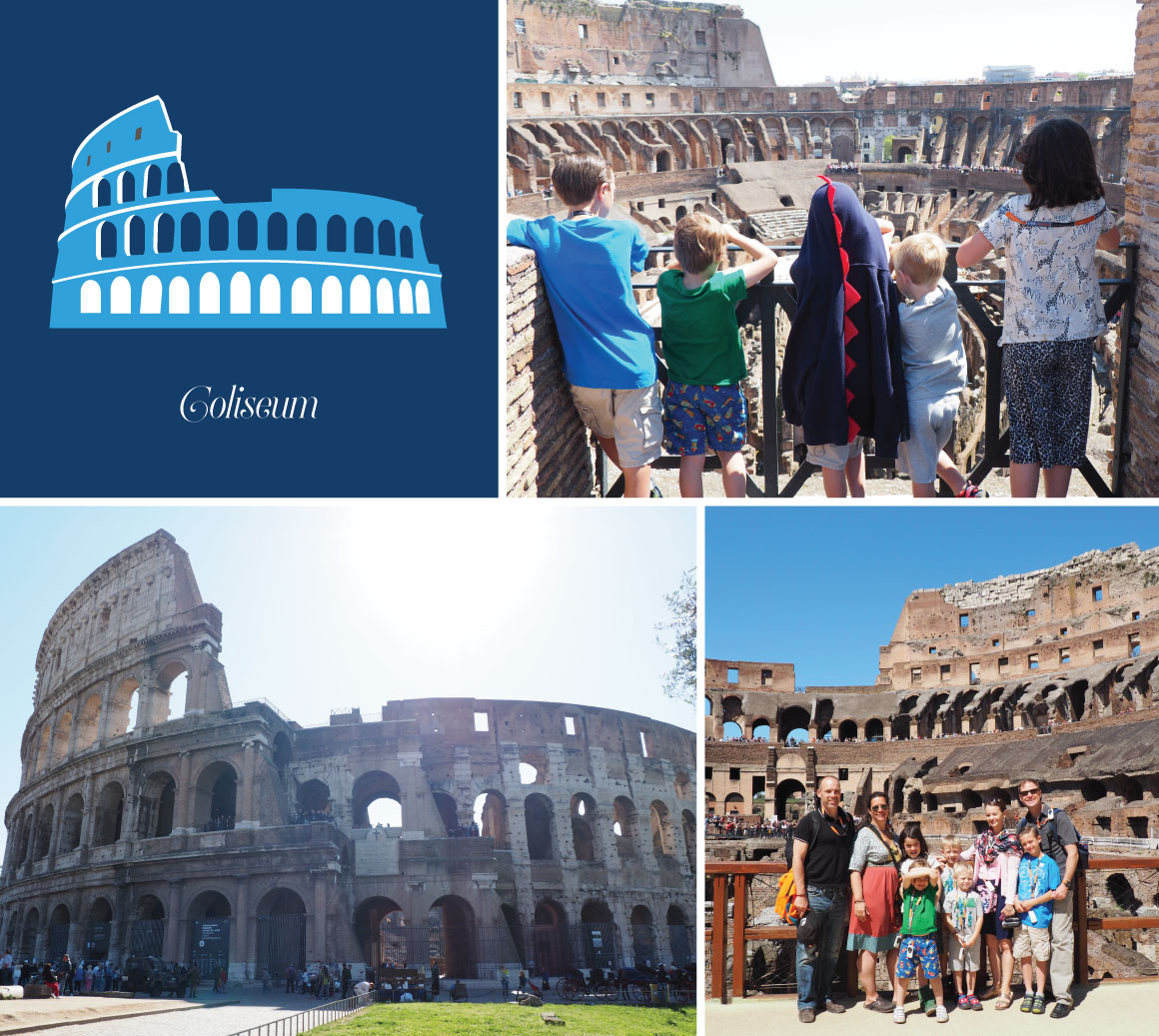 The Colisseum:  Touring this site is amazing for kids of all ages.  Although its history is brutal, it provides the opportunity for many educational discussions.  This is one of the situations where you really need to book your experience ahead of time, which you can easily do online here.  Tickets for the underground tour are limited to help preserve the site, but it's definitely worth it.   Even if you have reservations, make sure you show up at least 45 minutes early, because even the lines have lines.  Also, make sure you carve out time to walk the Forum and Pallatine Hill nearby, although it can be rather hot in the summer.
Time for some Gelato!
Fountain of the Four Rivers: Unfortunately for us the Trevi fountain was undergoing some major restoration when we were visiting (another thing to research ahead of time!).  Lucikly, there are many other fantastic fountains in Rome, including this masterpiece, along with two others and some great cafés, on the Piazza Navona.  Make sure you take a coin to throw into the Trevi fountain with your right hand over your left shoulder; this will ensure that you will some day return to Rome, to eat more…
Gelato!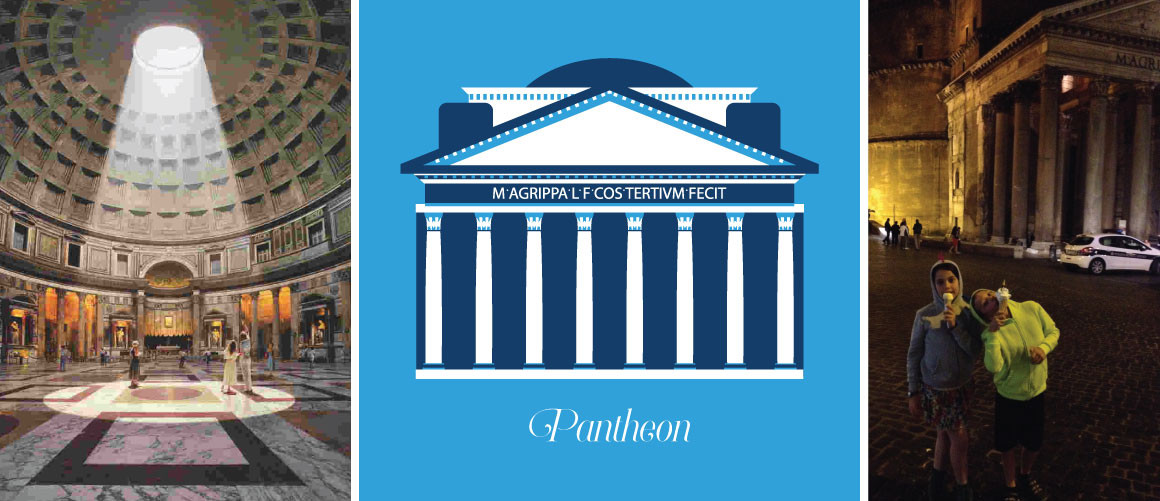 The Pantheon:  The Pantheon is less well known than the Colisseum, but it is definitely a must see.  We also recommend a guided tour for the Pantheon, since there are many details that can be overlooked in this deceivingly simple structure.  Conveniently, this does not require advanced booking, as tour guides wander the area offering their services.  The multiple plazas surrounding the Pantheon are great places to grab a drink or a surprisingly good meal too.  This may sound a little touristy, but prices are actually reasonable, and really, who cares when you can be in the shadow of this magnificent building and eat…
Gelato!
The Borghese Gardens:  When you need to get out of the sun, these sumptuous gardens are the place to go.  We highly recommend renting a family bike and riding through the entire park, there is so much fun stuff to see.  Someone will earn their Gelato pedalling away with the whole family in tow.  The Borghese Gallery and Museum located in the park are also incredible, but definitely require advanced reservations as tickets are very limited.  It was one of our biggest regrets that we didn't make a reservation in time.  It's OK, though, we drowned our sorrows in…
Gelato!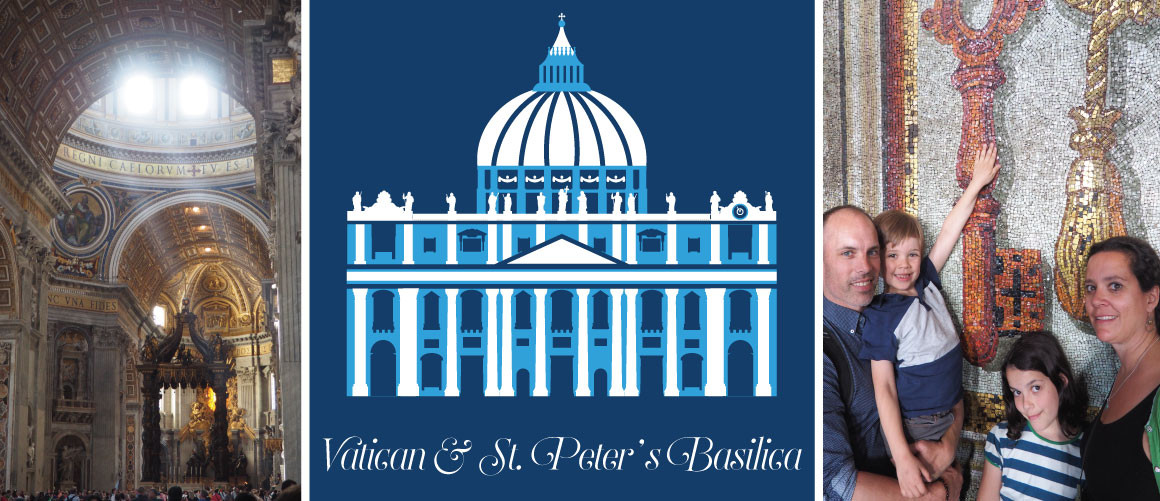 The Vatican: Touring the Vatican can be a long day for kids, no matter how cultured or well-traveled they are, but it is truly spectacular…and you can add another country to your list!  It is also a place that requires some advanced planning.  Booking a Vatican tour in advance is the best way to avoid the unbelievably long lines.  The art and history of this tiny little country will blow your mind, but there's only so much you can see in one day, so for your kids' sake, don't overdo it!  Focus on a few quality experiences, such as the Sistine Chapel or the long climb up to the top of St. Peter's Basilica.  You need those stairs to work off all that…
Gelato!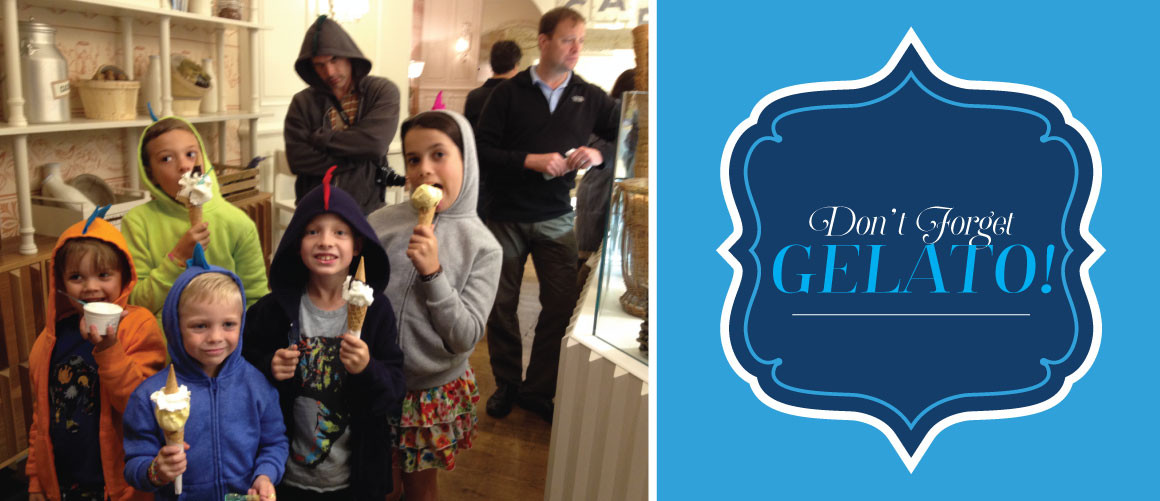 There are so many more museums and historic places to go, it's nearly impossible to see this beautiful city in one visit, or to describe it in one post.  In addition to Gelato, another fun thing for kids is the stereotypical and ubiquitous pizza and pasta.  Italy is an easy place to keep picky eaters happy while enjoying a gourmet meal.  Special thanks to Gary and Melinda Johnson and family, who planned, toured, ate, and laughed their way through Rome with us.  It's always more fun to travel the world with friends…
and eat Gelato!
---
Photo Credits: travelnoire.com