Disclosure: Well Traveled Kids partnered with many of the brands listed in this post but not all. These are our Mont Tremblant Favorites! All opinions are my own.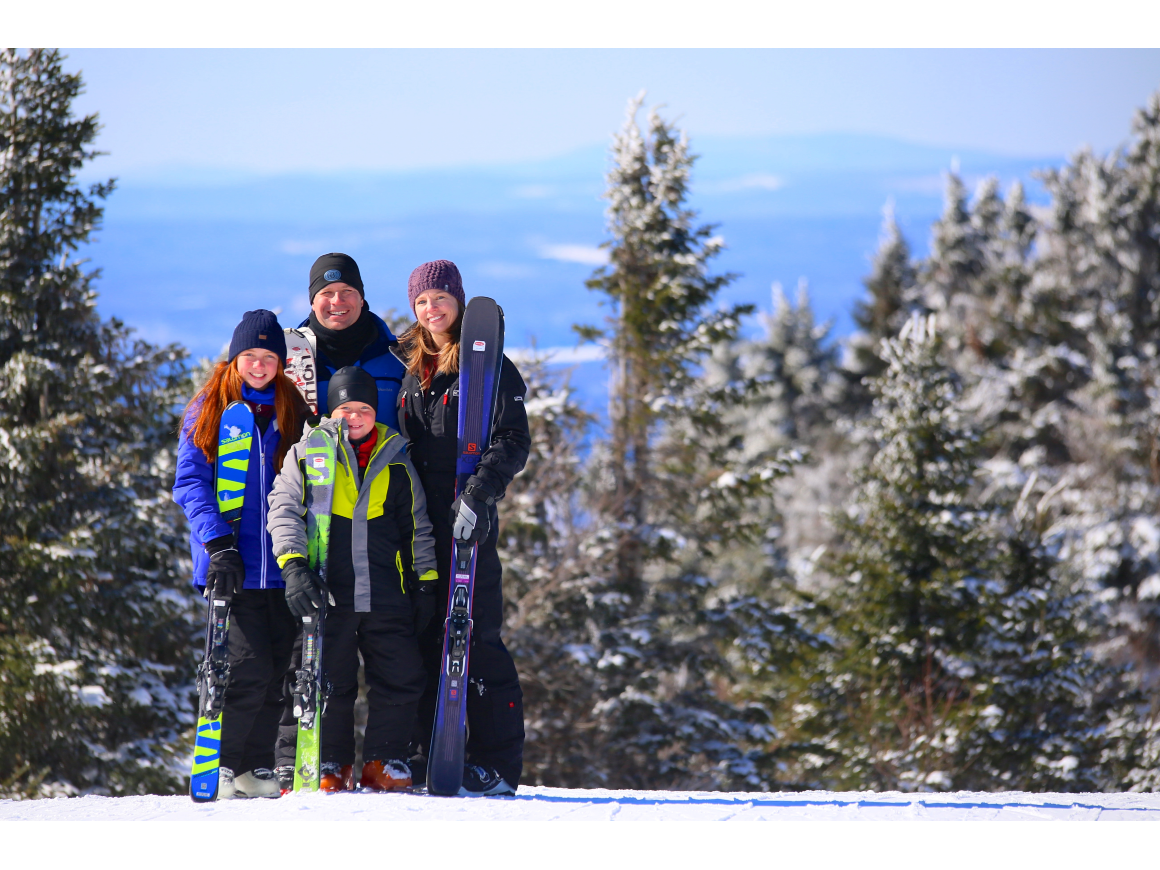 People keep asking me why we choose to go on a family ski vacation in Canada (especially when we come from South Florida no less). We went back for another family ski trip to Mont Tremblant this year for the second time, and it was even better than the first time.  
What made our trip so memorable? There are just so many fun things to do in Mont Tremblant with kids! Continue reading and I will share all of the best things to do on a Mont Tremblant family ski vacation!
Best Things to do on a Mont Tremblant Family Ski Vacation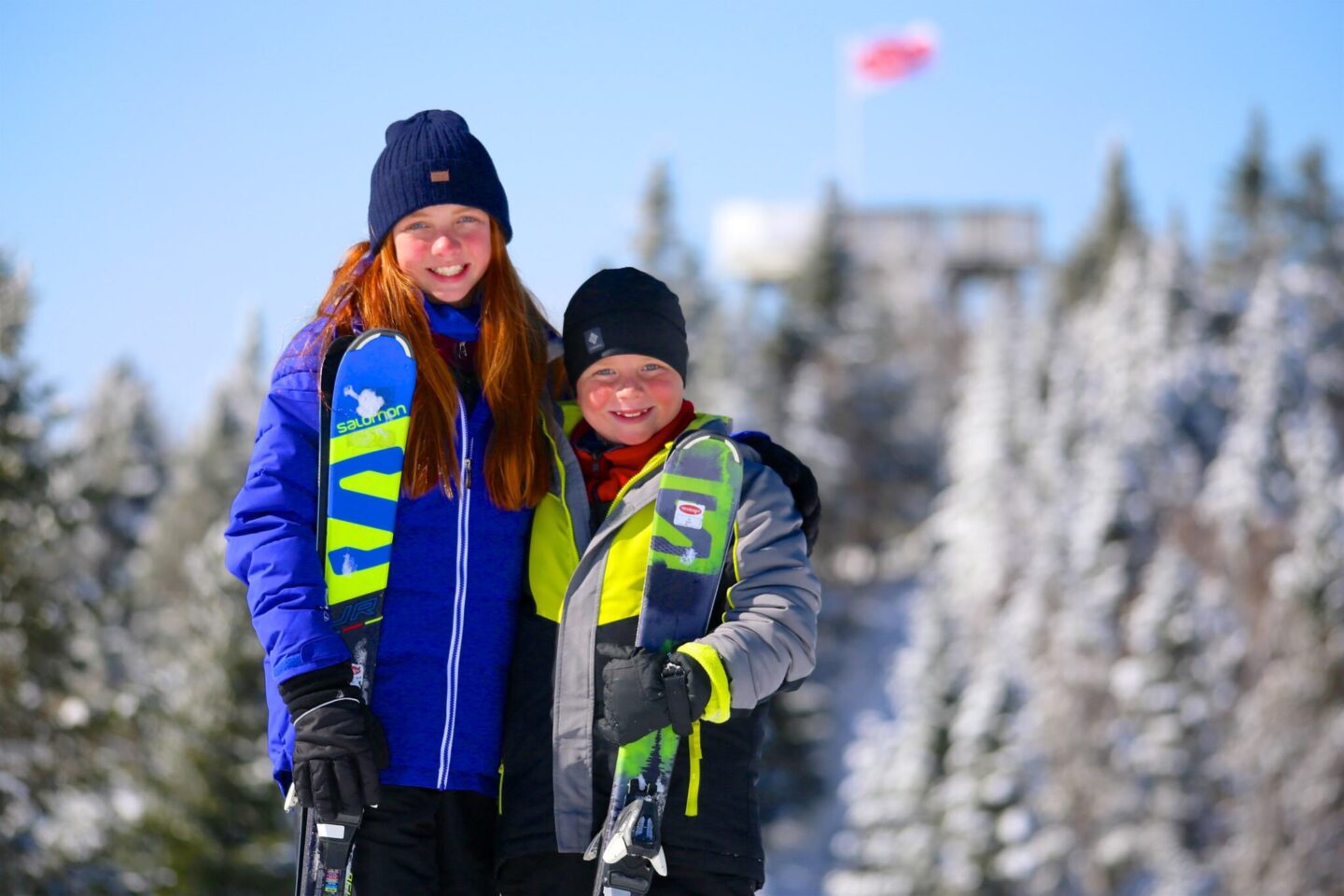 Dog sledding in Mont Tremblant with kids is the perfect family activity for winter fun!
This was an unforgettable day and goes down in our list of top family adventures! #nottobemissed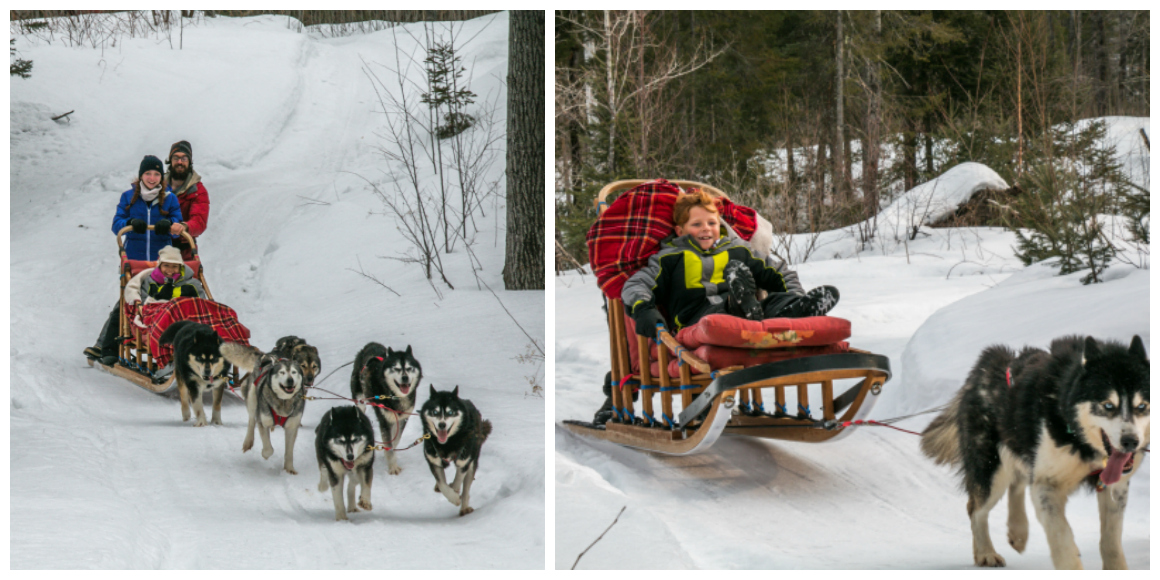 We loved the family owned and operated company, Alaskan Aventures.  The kids got to interact with all the dogs before and after the sledding – they were so friendly!  Each child was paired on a sled with a guide and got to take turns driving the sled with the guide and riding along.  But one of the best parts was holding the puppies at the end! 
Skiing in Mont Tremblant is perfect for beginners and advanced skiers!
We love ski school at Mont Tremblant. This year we had a private ski school instructor and that was the way to go.  I joined the kids for ski lessons since you can have up to seven people with one instructor.  Skiing as a family, with some beginners and some more advanced skiers, was just perfect.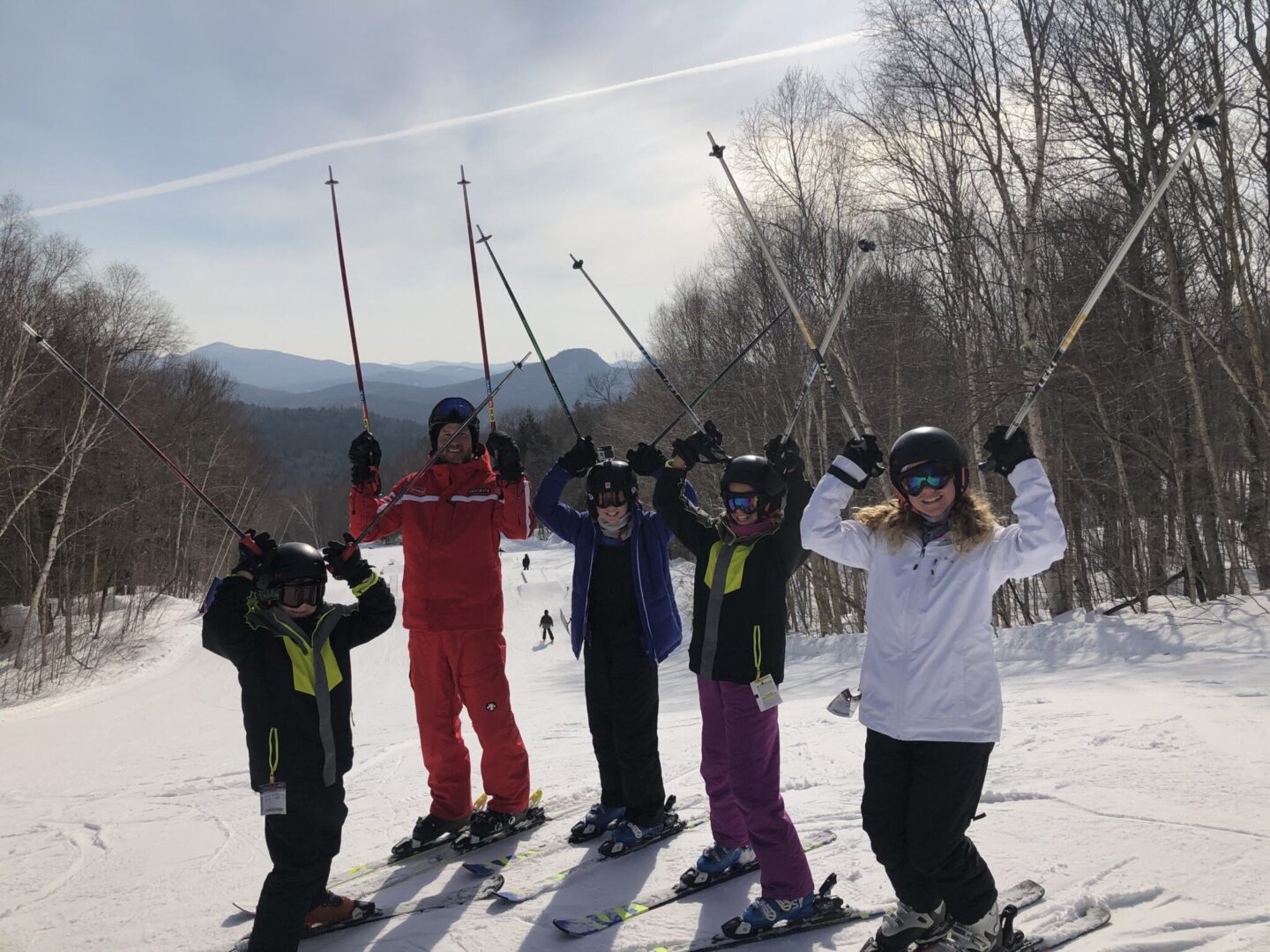 The mountain has something for everyone. Renovations in Mont Tremblant from last year were noticeable with $14M more of upgrades announced for the 2019 season.  They are improving lifts and groomers, on-mountain dining, even adding a food truck concept to further enhance the on-mountain experience. We loved the renovations from last year at Le Grand Manitou, the restaurant at the summit, and can't wait to see what next ski season brings!
Tremblant Village has it all!
There are so many things to do in Tremblant Village with kids. That's why we always book a condo there. We love that our condo at Sommet des Neiges is just steps from ski school and the base of the mountain.  This year we got to experience the tubing onsite that is included with the stay (unfortunately we missed the ice skating by a few days).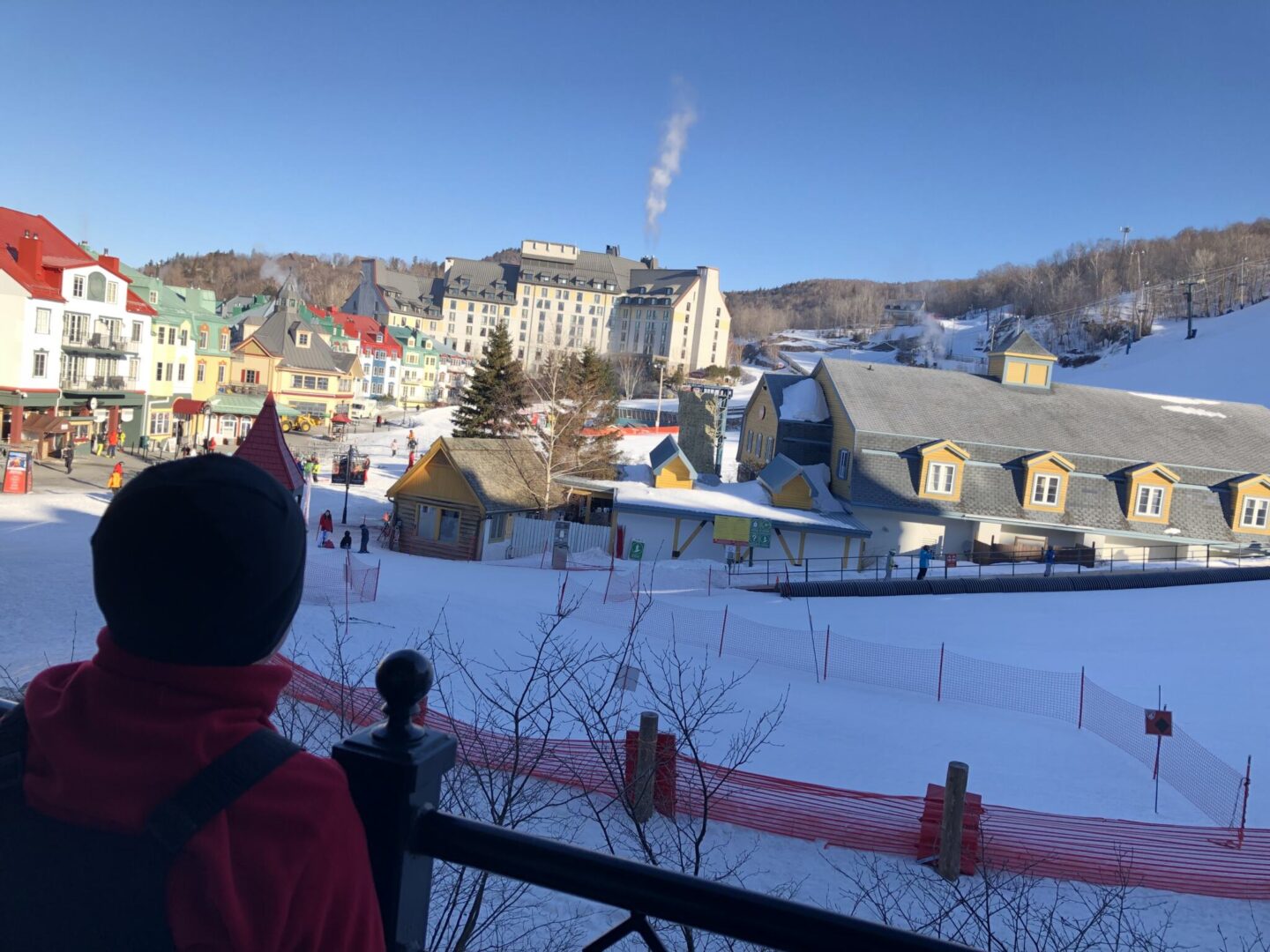 There are also many wonderful restaurants for easy dinners. We visited some favorites from last year, including Le Forge Bistro-Bar Grill for their amazing hot wine and baked brie with dried tomatoes (both of which were perfect après ski) and La Shack for their awesome pulled pork poutine and nachos!  
The kids borrowed sleds from the front desk of the hotel for sledding after the ski lifts were closed. We loved that we could watch them from our condo balcony! We also tried the indoor waterpark in the Village, Aquaclub La Source. It was a nice break, and we are anxious to see the makeover it receives this year, which is definitely needed.
Professional photos capture an unforgettable vacation!
I once heard that you should hire a professional photographer when you are on vacation to capture special memories. We hired a professional photographer in Tremblant to capture our spring break ski vacation and Kevin Lemaire (@klmotionmedia) was wonderful.  
Kevin took posed and action shots at the top of the mountain, then action shots while he skied down with us.  I love that we have these shots of the kids to remember this awesome vacation! I highly recommend hiring a professional photographer in Mont Tremblant, when skiing or wherever your adventures take you!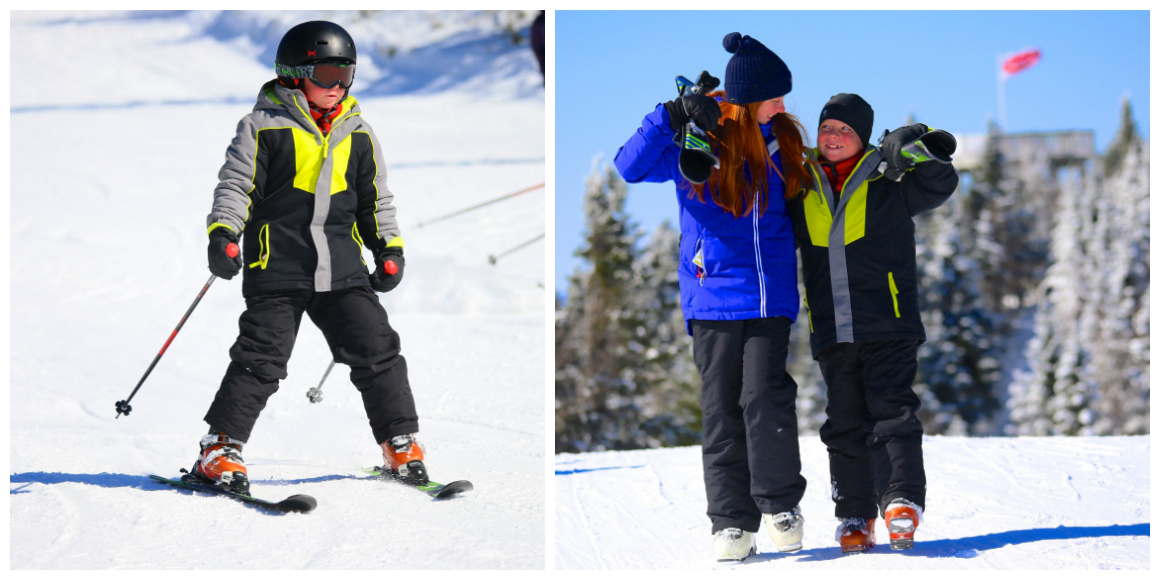 Eating the Quebec way at a traditional Sugar Shack
We are in Canada, so we had to immerse ourselves in everything maple sugar!  We took a short drive to La Tablee des Pionniers for a traditional sugar shack meal.  Each course was better than the last and the specialty cocktails were excellent!  The service was outstanding and we enjoyed hearing about each course and the locally sourced ingredients.  This is definitely a gastronomic take on the traditional sugar shack and we loved it. The kids devoured the dessert of maple glazed fritters with bacon and maple sticky toffee pudding.
We can't wait to return for another Spring Break at Mont Tremblant!
Tremblant has made me love family ski vacations, and we can't wait to return next year!