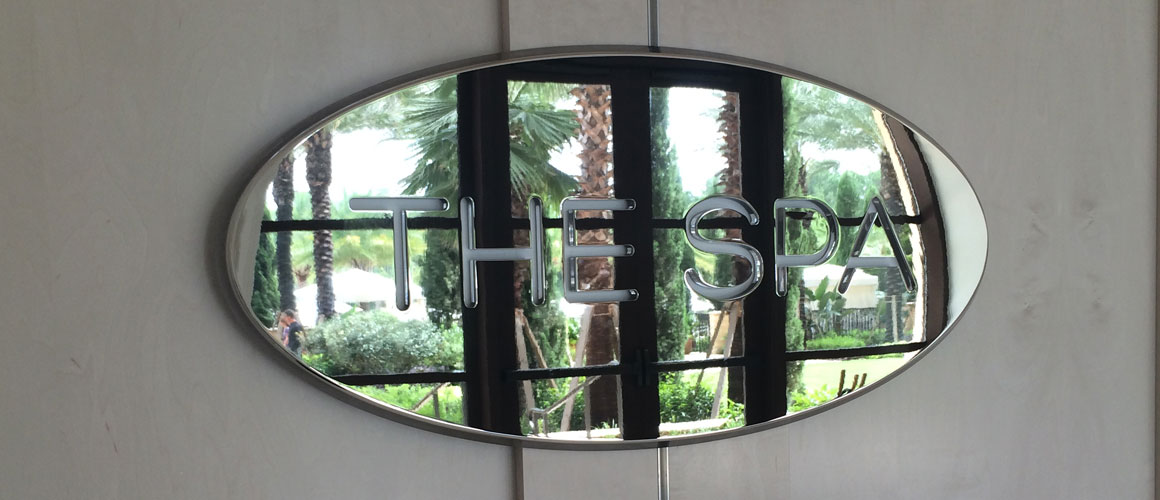 Disclosure: Four Seasons Resort Orlando is a Well Traveled Kids Brand Partner.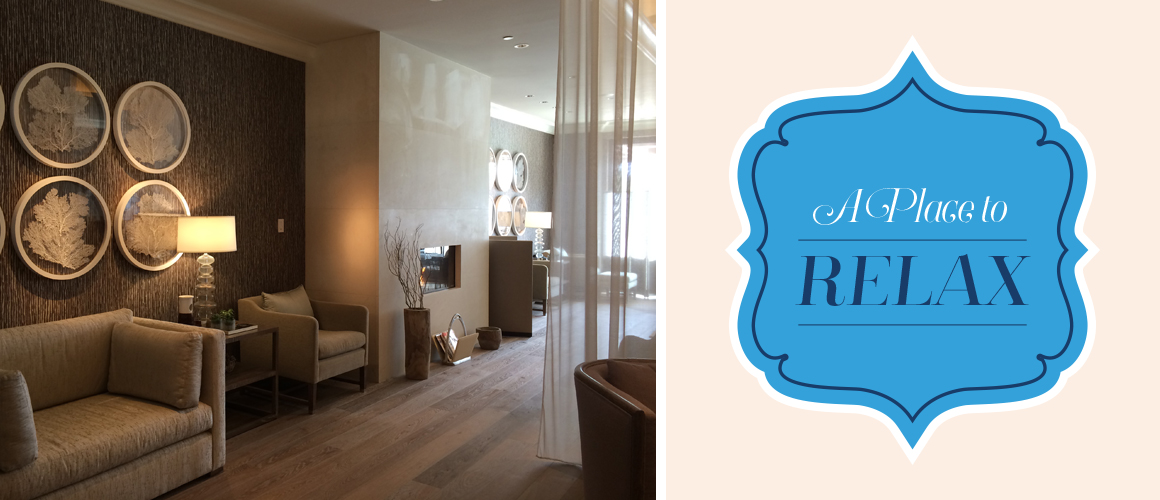 Heading to Disney World with the kids? Remember, it's your vacation too! So be sure and plan some time for yourself. Maybe indulge a little and book a spa treatment or two. Trust me you will be glad you did. And I've got just the spa for you!
The Best Spa at Disney World
I can think of so many reasons to squeeze in time for a trip to The Spa on your Disney World vacation. If you've ever spent your days walking the Disney Parks with your family you can likely understand having a longing for quality alone time and a need for total rejuvenation.
For me, I tend to get to the point where my body is just done. After a few days my feet and legs are sore from excessive walking, my back is killing me from lugging around backpacks and bags of Disney souvenirs, and I can't get the "It's a Small World" song out of my head. That's when I'll do just about anything for a little alone time, some relaxation and pampering away from the magic of Disney World. That's when I hit the spa!
I've just returned from another visit to The Spa at Four Seasons Orlando at Walt Disney World Resort. My spa experience was out-of-this-world AMAZING! And as someone who has tried all of the Disney Spas, I can assure you that it's THE BEST SPA IN DISNEY WORLD! Trust me when I tell you The Spa at Four Seasons Orlando is the best spa in Orlando too!
The Best Disney Spa Experience
On my most recent trip to Disney, I was staying at the ultra luxe Four Seasons Orlando at Walt Disney World Resort. One of the infinite things I love about staying at Four Seasons Orlando is the amazingly fun and always complimentary Kids For All Seasons kids club. Having a super fun kids club at my hotel to drop my son into for a few hours made it so easy for me to head off for some guilt-free self care at the spa.
It was as if I had rubbed a magic lamp, wished for a perfect spa day

and… POOF my wish was granted!
As soon as I entered The Spa I felt transported to a whole new world away from the nonstop on-the-go energy of Disney World. The spectacular rejuvenating energy of The Spa is just what I was longing for and I felt it soothe me the moment I walked in the door. I stepped into the bright, tranquil and beautifully decorated spa ready to indulge in some quality ME time.
Of course, I wanted to soak up every ounce of undisturbed serenity I could! So, I showed up early to have plenty of time to explore the spa amenities before my treatment. My spa attendant checked me in and led me through the lavender halls into the dazzling women's locker room area. After a quick tour to reacquaint myself with the spa,  I enjoyed a long quiet dip in the lovely outdoor whirlpool and an amazing high-tech shower experience. Then I headed to the elegant relaxation room to quietly await my spa treatment. That's when I noticed I'd already started to really unwind.
In the relaxation room I indulged in light snacking on chocolate, almonds, and dried fruits while sipping delightful hot detoxing turmeric and ginger tea with honey. It was so peaceful sitting in front of the fireplace, I could have lingered there all day!
The Best Orlando Spa Treatments
One of the things I love most about The Spa at Four Seasons Orlando at Walt Disney World Resort are the creative and unique signature spa therapies that make use of  local ingredients that soothe your body. The latest Four Seasons Orlando signature spa experience is the Healing Honey body treatment. This treatment is one of a kind and was created to take advantage of the numerous wellness benefits of local, raw, 100-percent–pure honey for the body.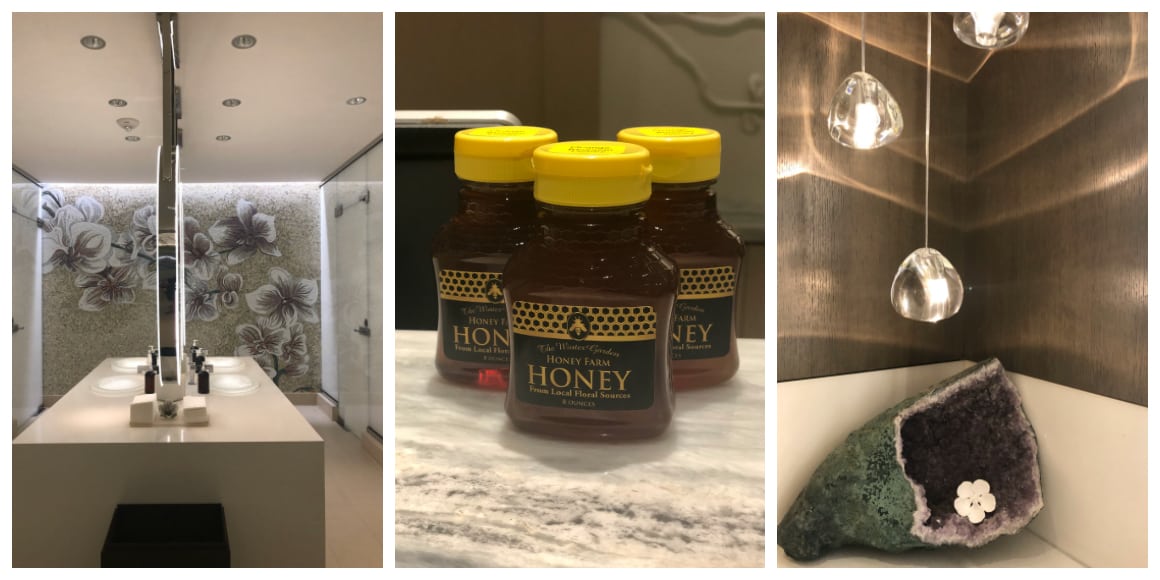 Healing Honey Arabian Beauty Treatment
In many Middle Eastern cultures, Honey was viewed as a divine gift and associated with a fruitful life. Because of this The Spa is featuring the Healing Honey massage as a part of the "EXPLORE A NEW WORLD" AT FOUR SEASONS RESORT ORLANDO Aladdin themed guest package. This package was created to celebrate Disney's Aladdin movie, the live-action retelling of the original animated feature, in theaters May 24, 2019.
I've always adored the story of Aladdin and I LOVE honey so I was all in for this new signature spa treatment!  When I arrived my skin was dry from the Chicago cold winter and also a little sunburnt from the Florida sunshine. My massage therapist explained to me all the wonderful benefits of honey for the skin as she began massaging it onto my body. She assured me that I was going to love how smooth and soft my skin would feel after my Healing Honey treatment.
The Healing Honey massage uses locally sourced honey from The Winter Garden Honey Company. In my treatment she started by massaging the warmed orange blossom honey into my skin. As the sticky and thick honey was massaged all over my body I immediately noticed how it relieved the itchy sunburnt feeling on my arms and legs. Next she carefully placed a warmed beeswax propolis thermal pack on my back. She explained that the beeswax propolis is a powerful immune booster and also added it to areas where I had any stretch marks, and scars to help heal them.
My 50 minute body treatment was so serene. I loved the scent of the honey and the warm relaxing massage. Once I was fully massaged in honey I stepped into a warm private rain shower inside my treatment room. As the water washed away the sticky honey my clean skin was shiny and felt so soft. The honey took away all of the sunburn too! I felt incredible and my skin looked beautiful!
After my 50 minute luxurious honey body treatment my massage therapist led me to a bright post-treatment relaxation area.  I lounged in pure bliss wrapped up in a fuzzy blanket with some fresh spa water.
Eventually, it was time to rejoin my family. I'd had just the right amount of down time to leave The Spa feeling fully restored. I was recharged and ready to be a super fun Disney mom again!
Booking an appointment at The Spa at Four Seasons Orlando at Walt Disney Resort
Planning an upcoming Walt Disney World vacation? I highly recommend booking an appointment at The Spa at Four Seasons Orlando. Not staying at Four Seasons Orlando? No problem. You don't have to be a hotel guest to book a sublime spa experience!
As for me, I can't wait to return to The Spa at Four Seasons Orlando on my next Disney World trip for another fabulous relaxing escape. And maybe I will even consider bringing my little boy along next time…I'd love to book one of the parent and child spa experiences for us to share too. The Spa also offers fabulous family spa treatments and kids Disney makeovers that would be super fun if I am feeling like sharing my spa oasis on our next trip! We'll see, I may just keep it my little secret!