Zeus. Athena. Poseidon. Artemis. She can name them all. And who they married. And the weird ways in which they were born/formed. And which one she identifies with most. And why we should all be reading and studying mythology instead of wasting time on multiplication facts.
Our eight-year-old daughter has kinda gone off the deep end for Greek mythology – and we LOVE it. It started with some books I checked out from our public library about Greek gods and goddesses two years ago when she was in kindergarten. I didn't know how impactful these would be. Even now Anna still cannot get her fill of Greek mythology.
When I learned that Chicago is home to the National Hellenic Museum in the Greektown neighborhood, I made it my mission to take the kids. And if I was forced to scarf down some top notch Greek food during the trip, well it's a price I'm willing to pay.
We hit the National Hellenic Museum on a Friday, after a delicious lunch of gyros and chicken kabobs at a nearby restaurant. I can't pass that up.
First, the museum itself is gorgeous. Light-filled, open and airy. It's a beautiful modern building that took my breath away when I walked in. It's not a huge place, but that's not a bad thing when you're with kids. Sometimes thirty minutes well spent provides a better experience than hours in a huge museum.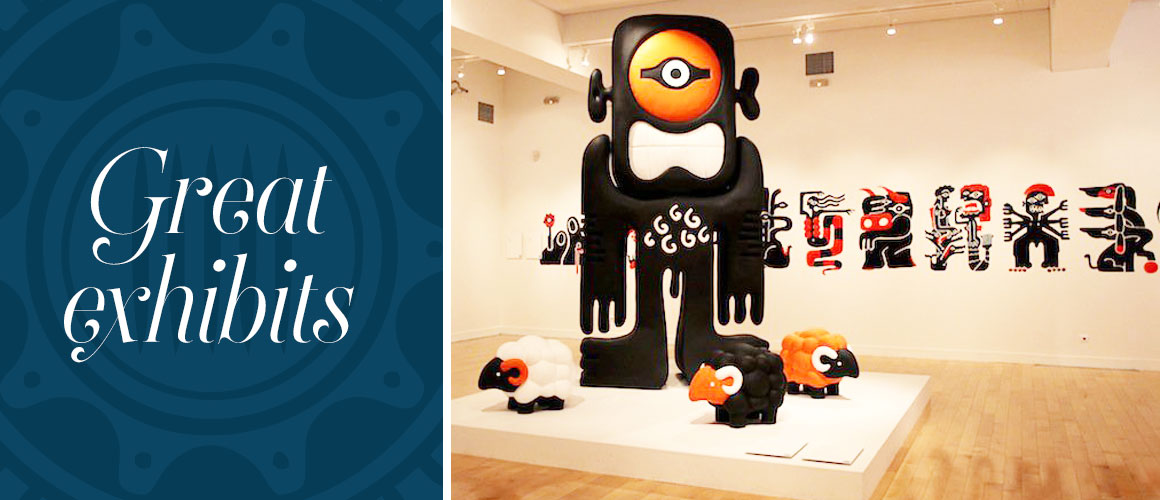 ---
We saw two exhibits that were great for kids: Greek Monsters and MONUMENTAL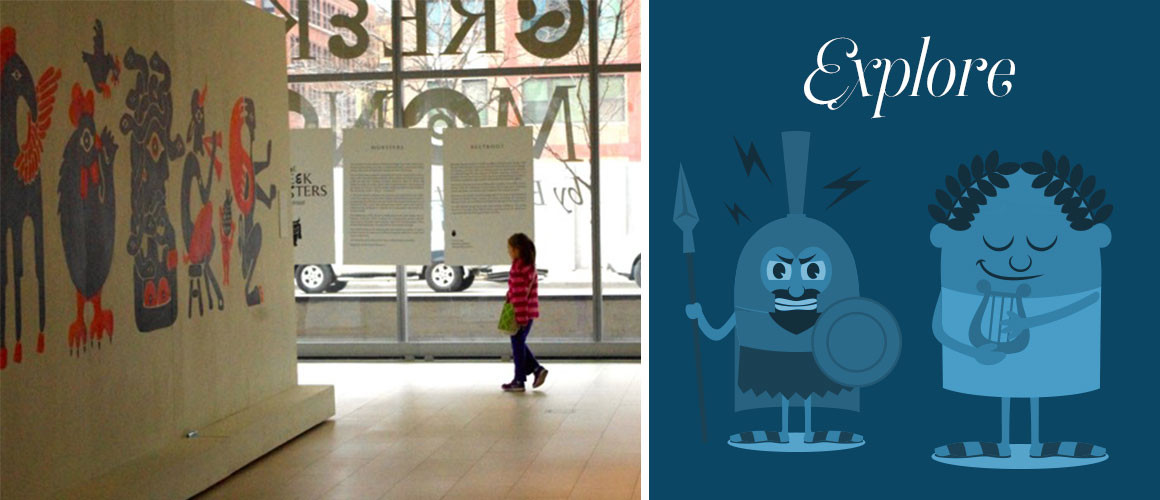 ---
1) Greek Monsters
This exhibit is a reimagining of the mythological creatures. Towering black and orange and white monsters fill the exhibit hall as you wander past them, guessing each monster's Greek origin. After observing the huge monsters, you can play with a giant magnetic board with hundreds of "body parts" available for people to create their own monsters. Stick a horn here, a Cyclops eye over there, and soon enough you've made a mythological creature. My kids loved it and I could explore while they were busy building monsters. This exhibit ends May 2015.
2) MONUMENTAL
Venture upstairs after you've created a monster and you will find the MONUMENTAL exhibit, which allows kids to play with architectural components – huge soft blocks can be stacked and sorted to create a new monument of your own. Around the corner are Greek play clothes and touch screens that illustrate architectural components of ancient Greek structures. This is definitely an exhibit designed for children.
---
There are additional galleries, but they seemed geared more for adults. With a second-grader and kindergartener in tow, I needed to be strategic about our visit.
If you've got a kid interested in Ancient Greece, the National Hellenic Museum is truly worth a visit. We had a wonderful time and my Greek-obsessed daughter was really in her element. (For more resources on Greek mythology, you can check out the post I wrote with my daughter about her favorite Greek myth books.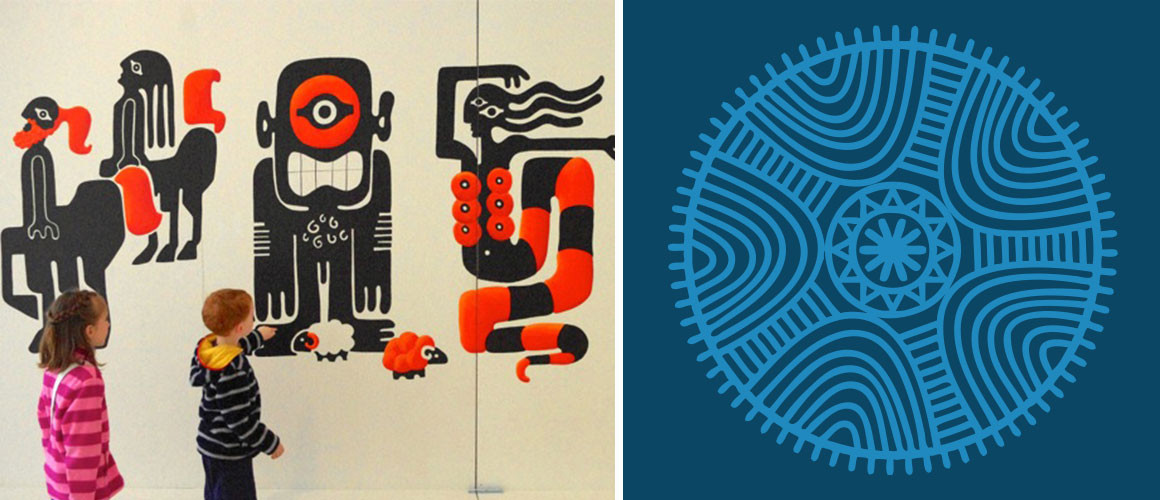 Hero image credit: www.nationalhellenicmuseum.org/exhibits/current-exhibits/greek-monsters/