Dear everybody at The Resort at Paws Up,
I love you. I miss you so much. When Mommy told me we were going glamping in Montana, I knew my vacation was going to be good, but I never guessed how special this Montana Ranch would be! I wish I was back at The Resort at Paws Up right now! I cried when it was time to leave, and cried a little bit more the whole time we were driving away because I didn't want to leave all my new friends.
School is starting soon, and I'm so excited to tell my school friends about all of the fun I had at Paws Up on our Montana ranch vacation! With Mommy's help, I put together a photo album of all my favorite Montana adventures! I'm planning to take these photos to school with me on the first week but thought I'd share them with you first.
I hope you like my Montana Memories!

This was my first time visiting Montana. I was excited to check out a new state. I learned that they call Montana Big Sky Country. This picture of me at Paws Up shows you why.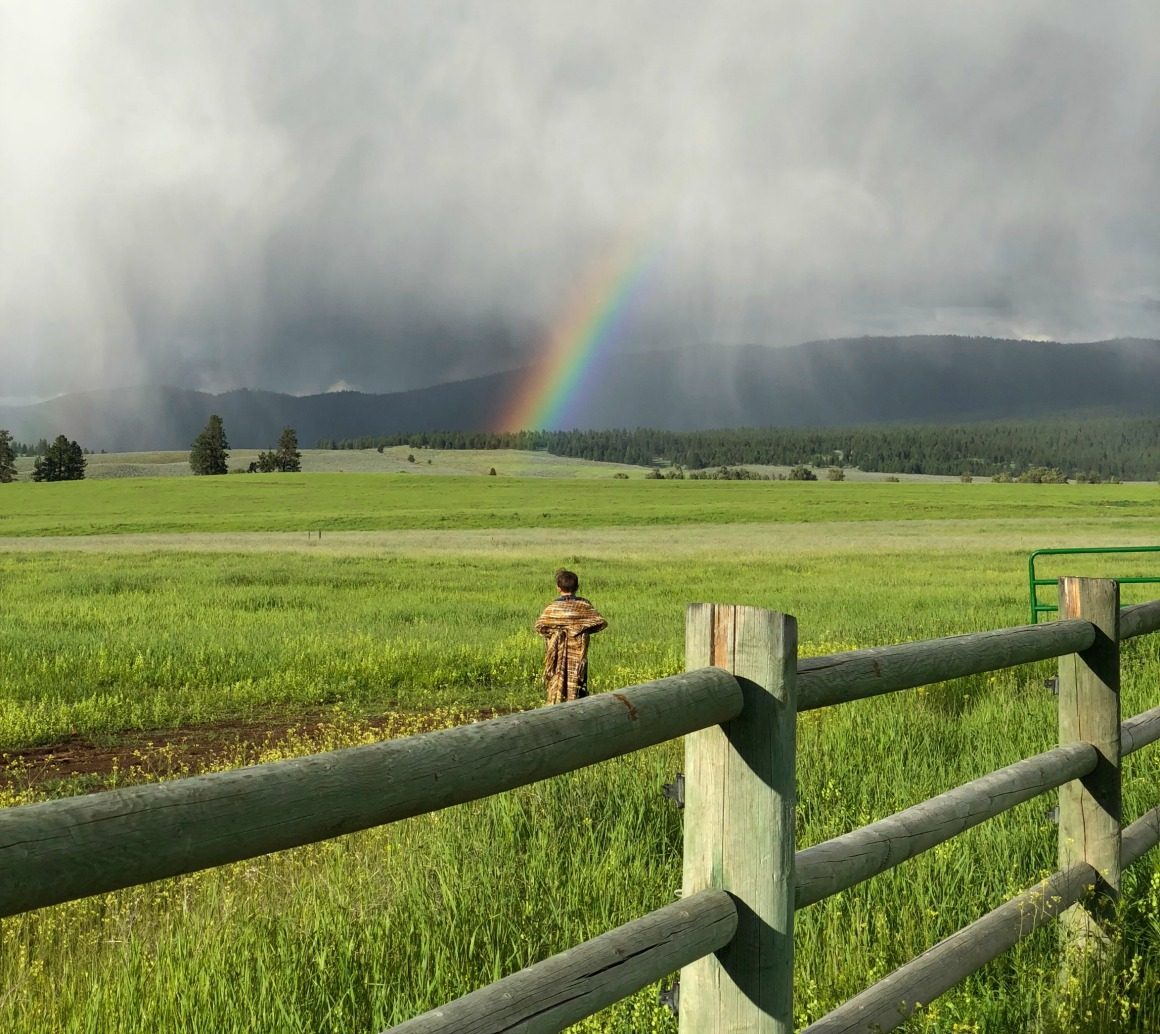 Even when it rained, The Resort at Paws Up was so pretty! I will always remember the big rainbow I saw when I was playing in the fields after dinner at Pomp.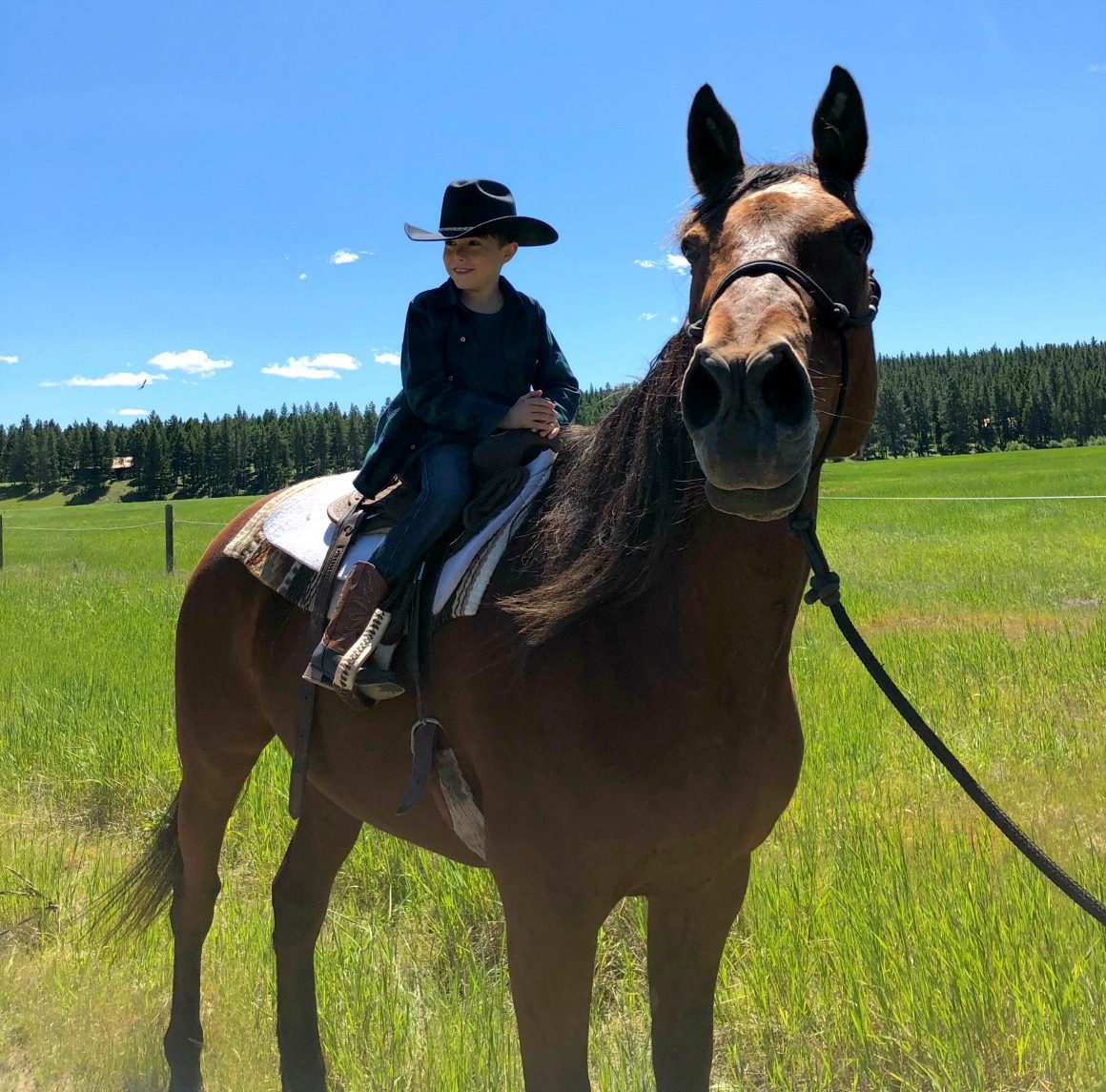 I got to be a real cowboy. I saddled up on a HORSE not a pony, just like a real cowboy.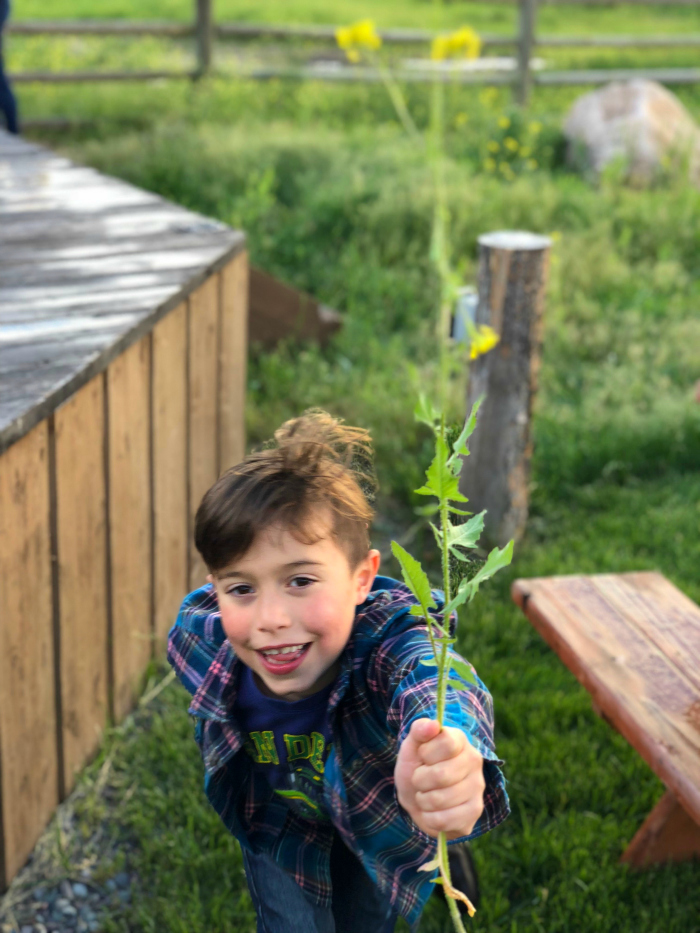 I was a good cowboy, I picked flowers for Mommy and the other pretty girls every day.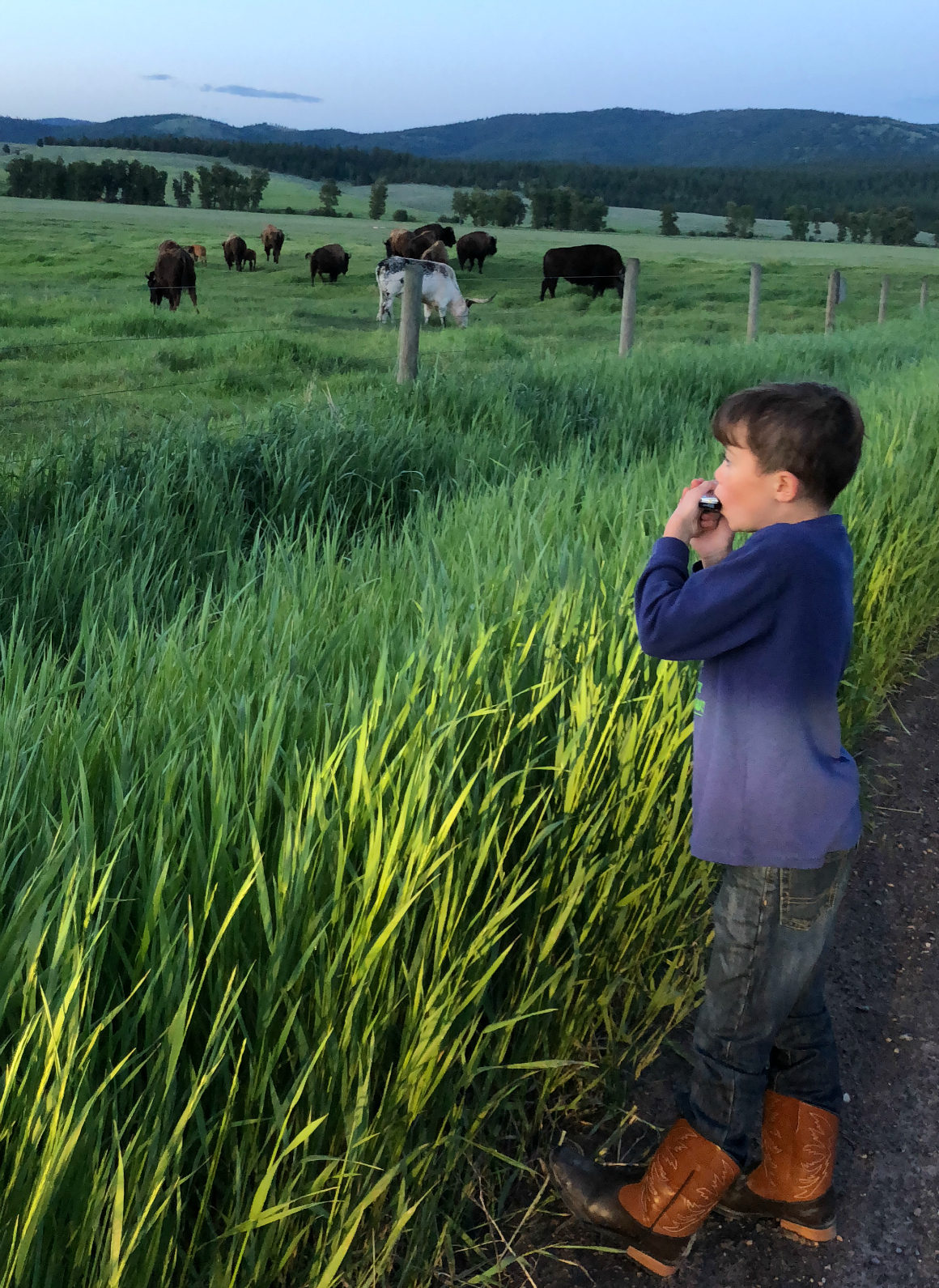 I brought my harmonica and played it for the cows and the buffalo one night. They loved it and came right up to the fence to listen!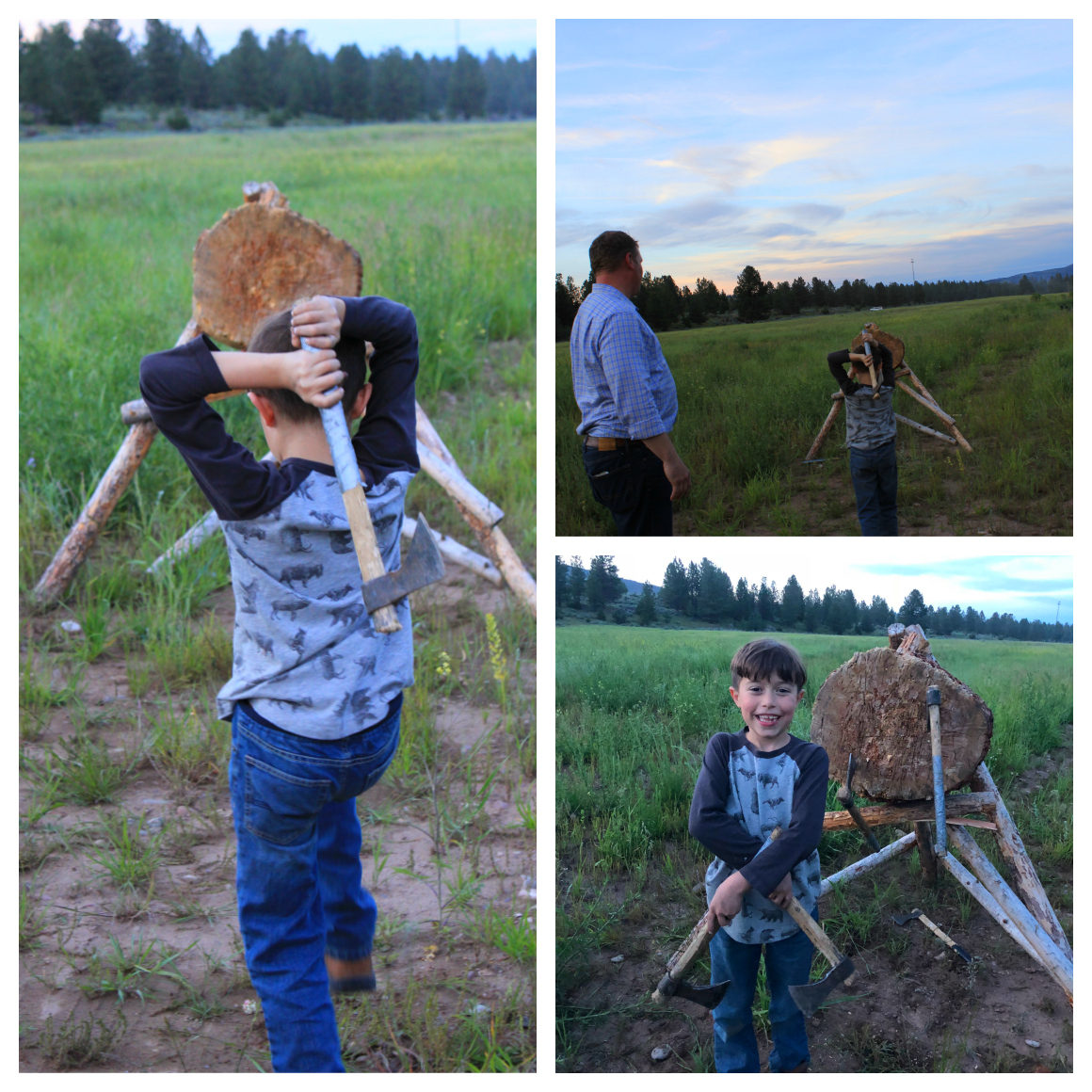 A nice man named Shaun taught me throw an axe and I even got three bullseyes in a row!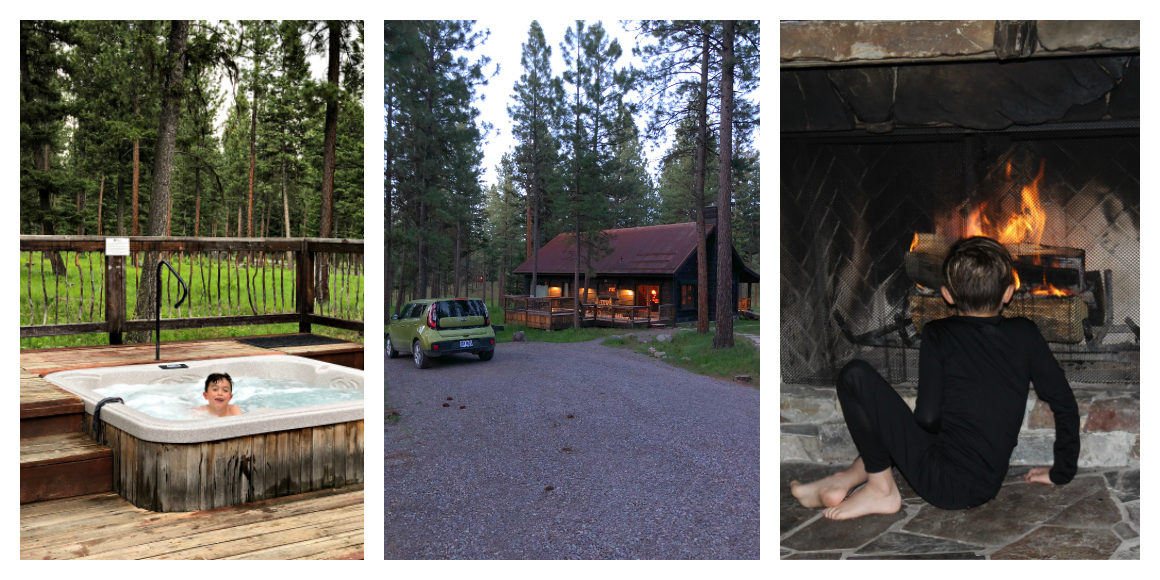 I stayed in a fancy cabin in the woods. Our house came with a car, a hot tub and a cozy fireplace.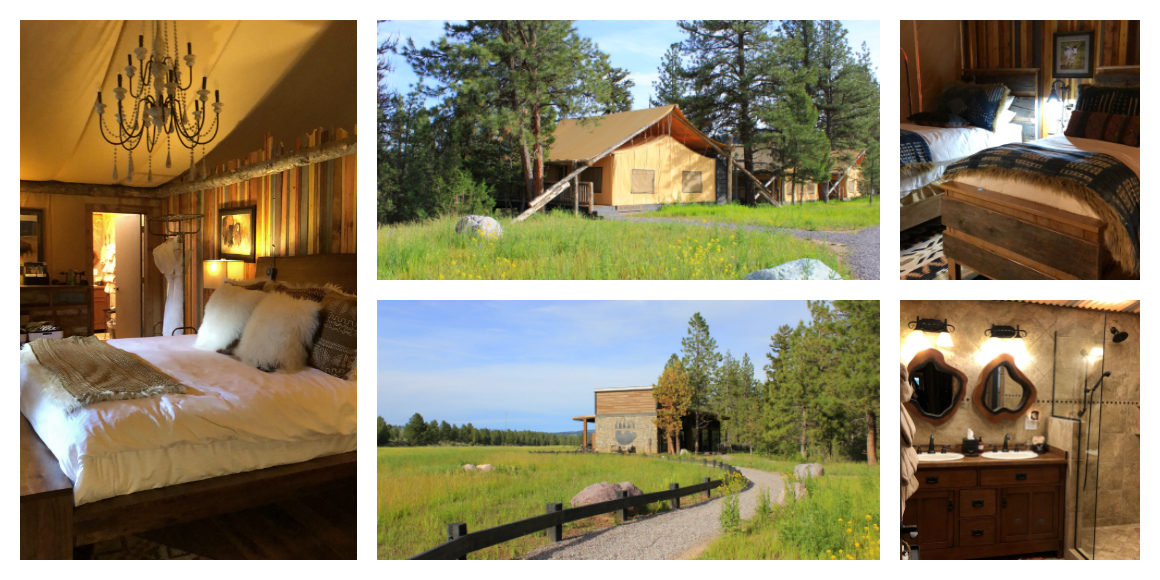 And then we went glamping, in a tent with more rooms than Harry Potter's. Glamping in Montana is the coolest!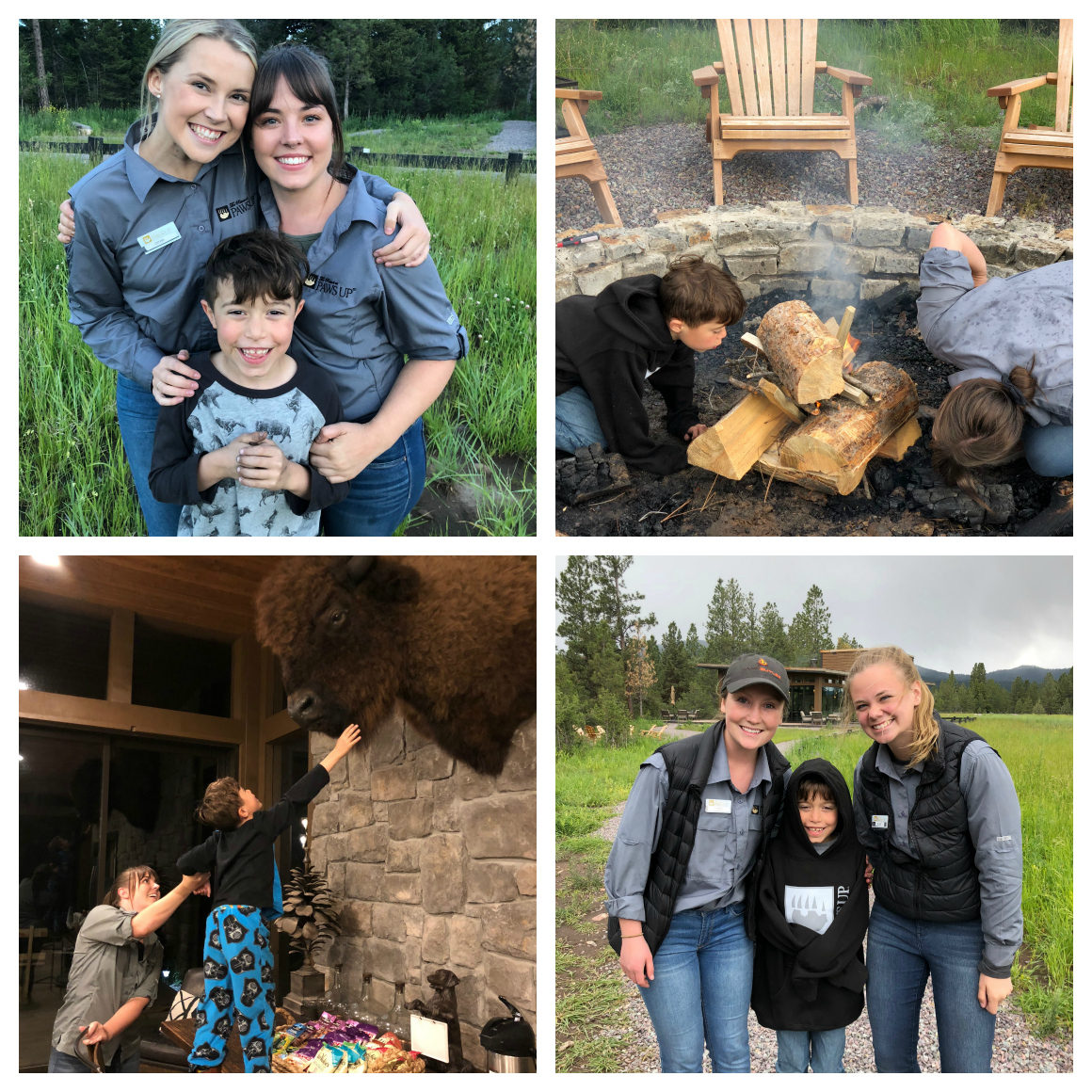 The best part of life at camp was making new friends with my camping butlers. They taught me how to build a fire, and how to make the best S'mores.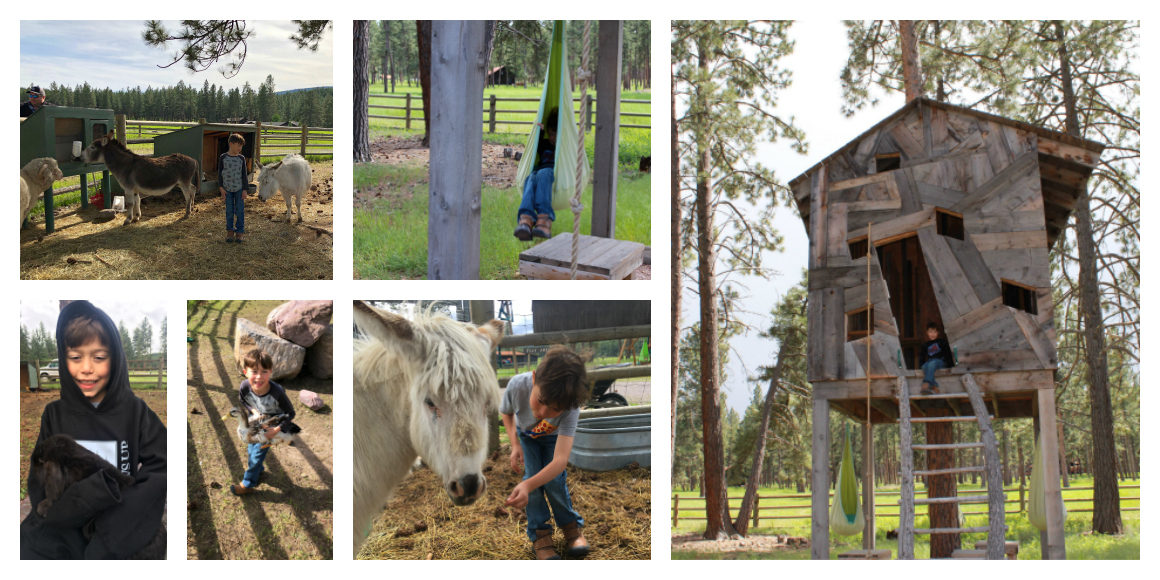 I had fun playing with kids at the Kid's Camp, and I made friends with all the animals. My favorites were Lewis, Sugar, Cinnamon, Flopsie, S'mores and Marshmallow.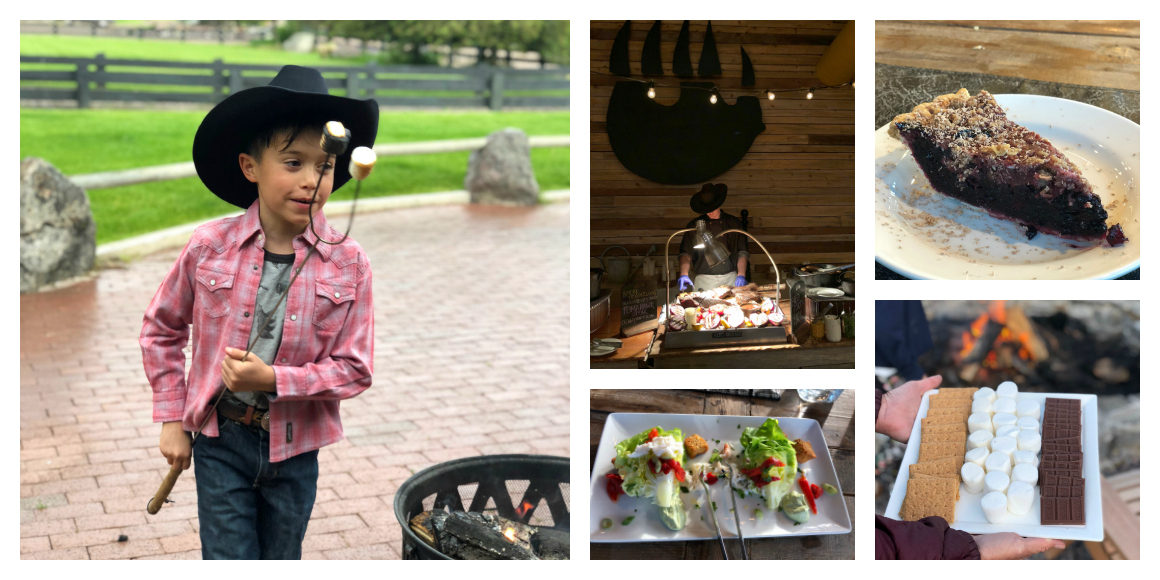 I made s'mores every day and I also tried all different kinds of yummy Montana foods I hadn't tried before, like bison and huckleberries.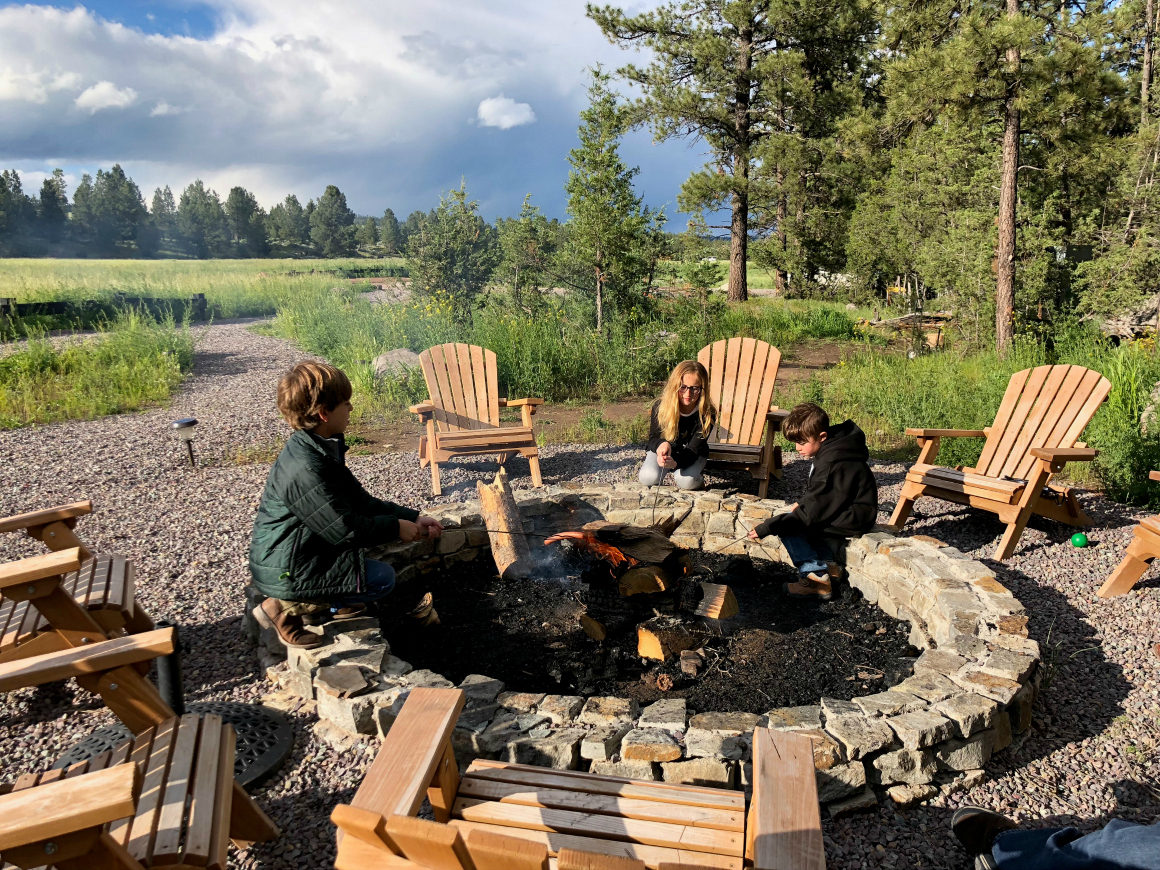 Every night, we made new friends around the campfire roasting hot dogs and s'mores. I played with them while Mommy and Daddy drank wine with their new friends.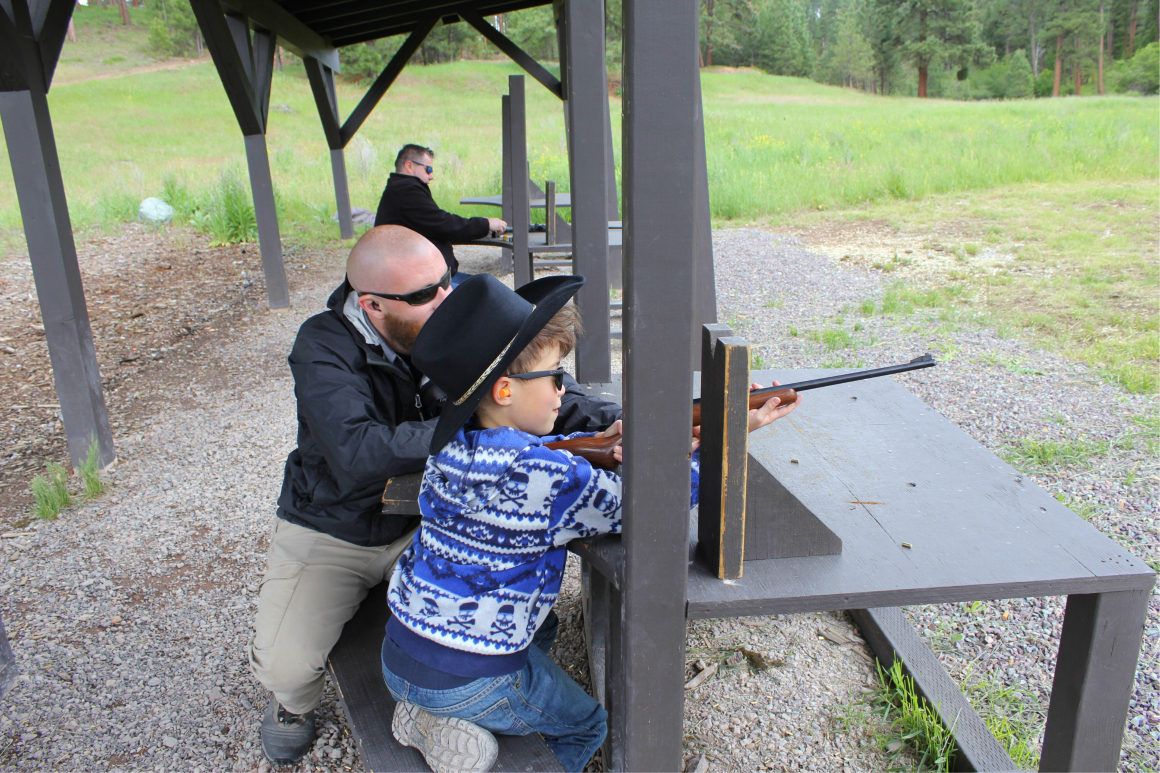 I learned to shoot a gun and I hit a bunch of targets at the shootin range.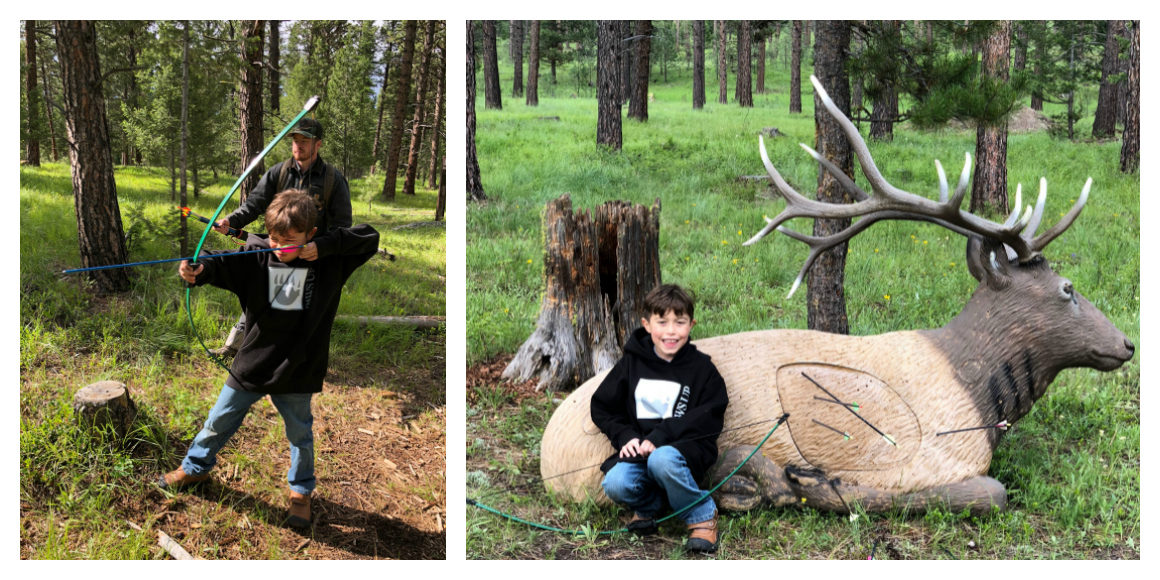 I became an archery expert, and even hit a bunch of bullseyes on fake animals!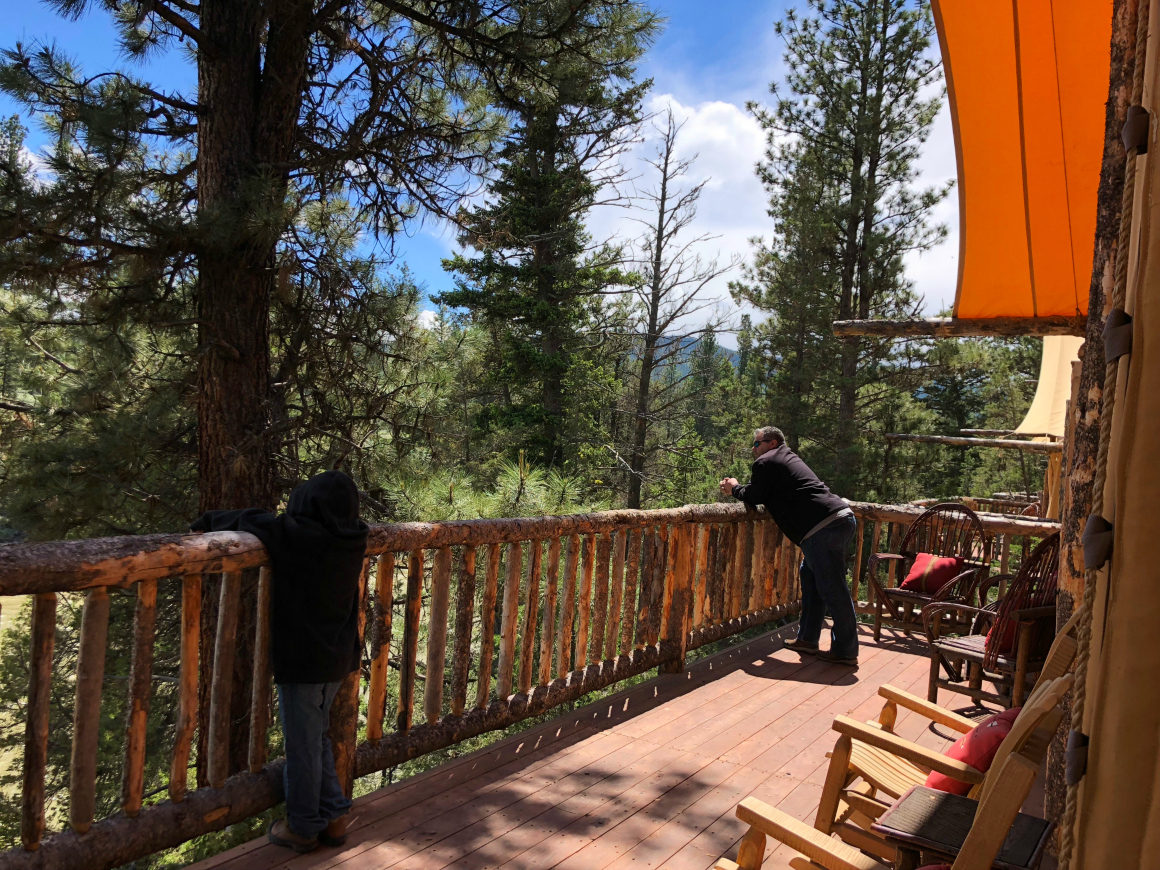 I fell in love with the Blackfoot River right below the front porch of our awesome glamping tent.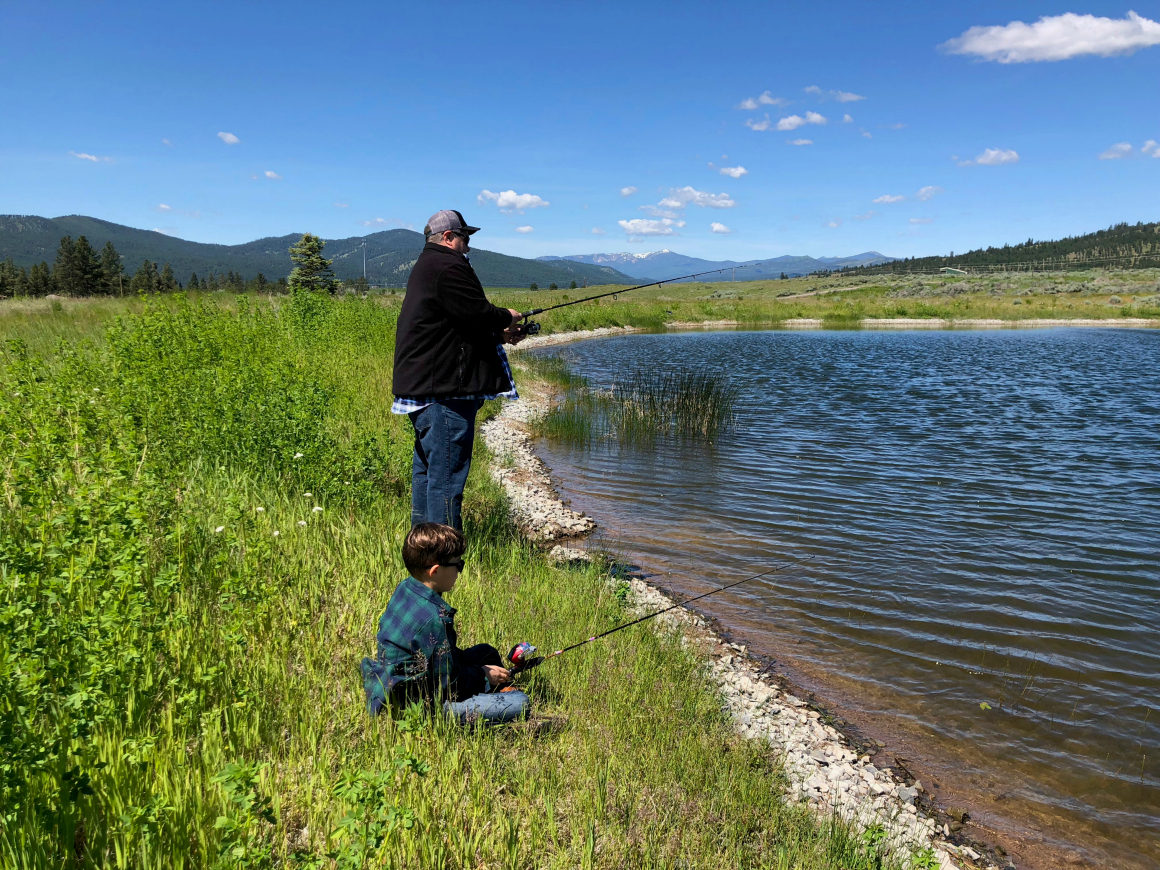 Daddy taught me how to fish.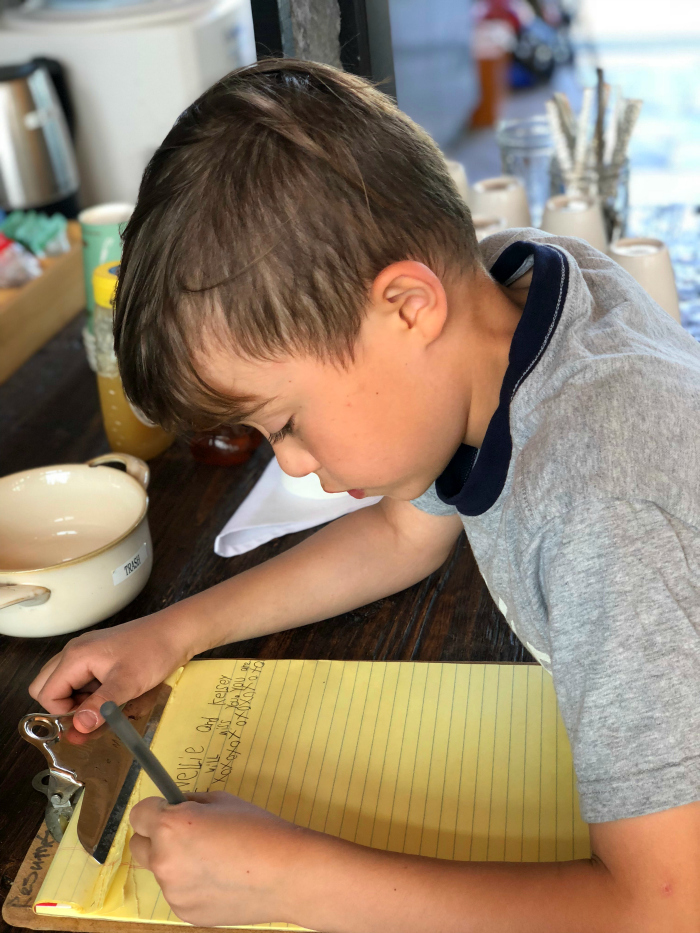 When it was time to go home I wrote thank-you notes to my favorite camping butlers.   I still miss Chyann, Kelsey, Emma, Alex, Nellie and Becky so much!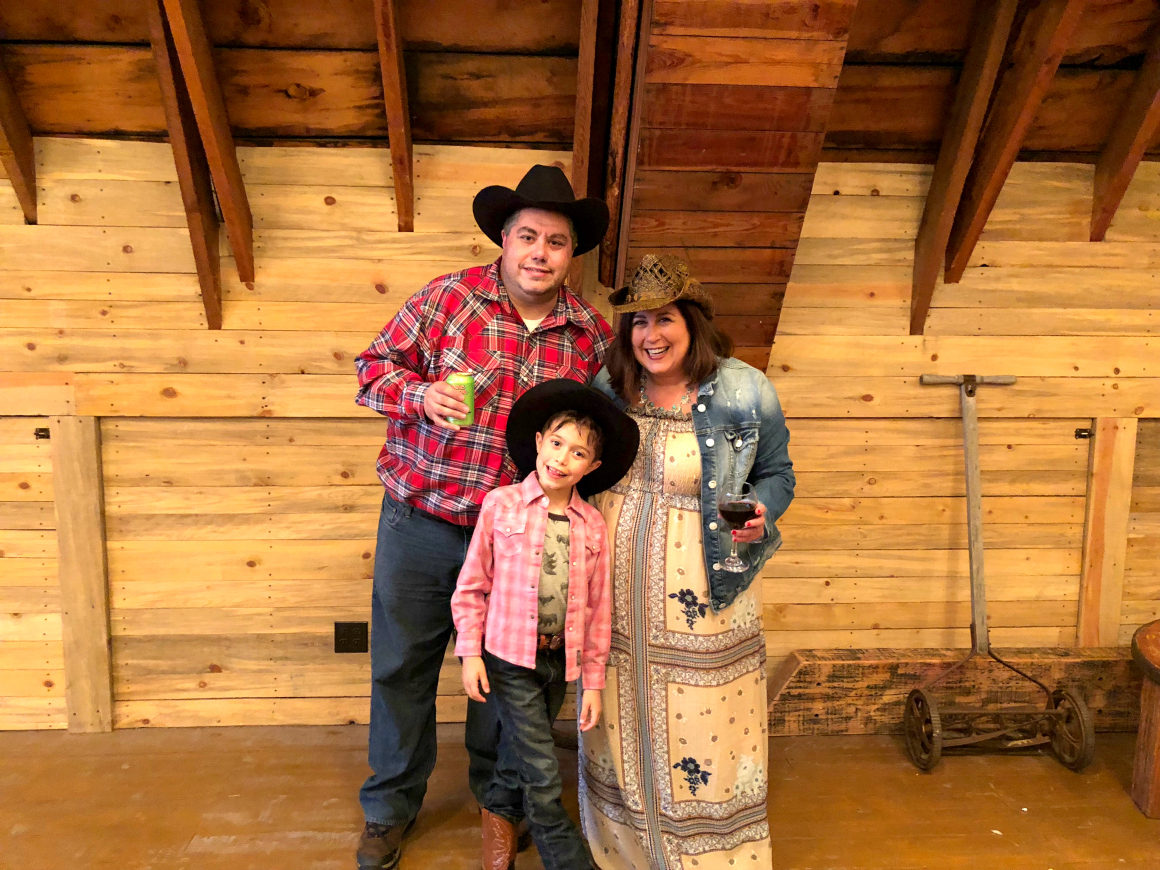 I hope my mommy and daddy take me back to the Resort at Paws Up for another awesome family vacation soon!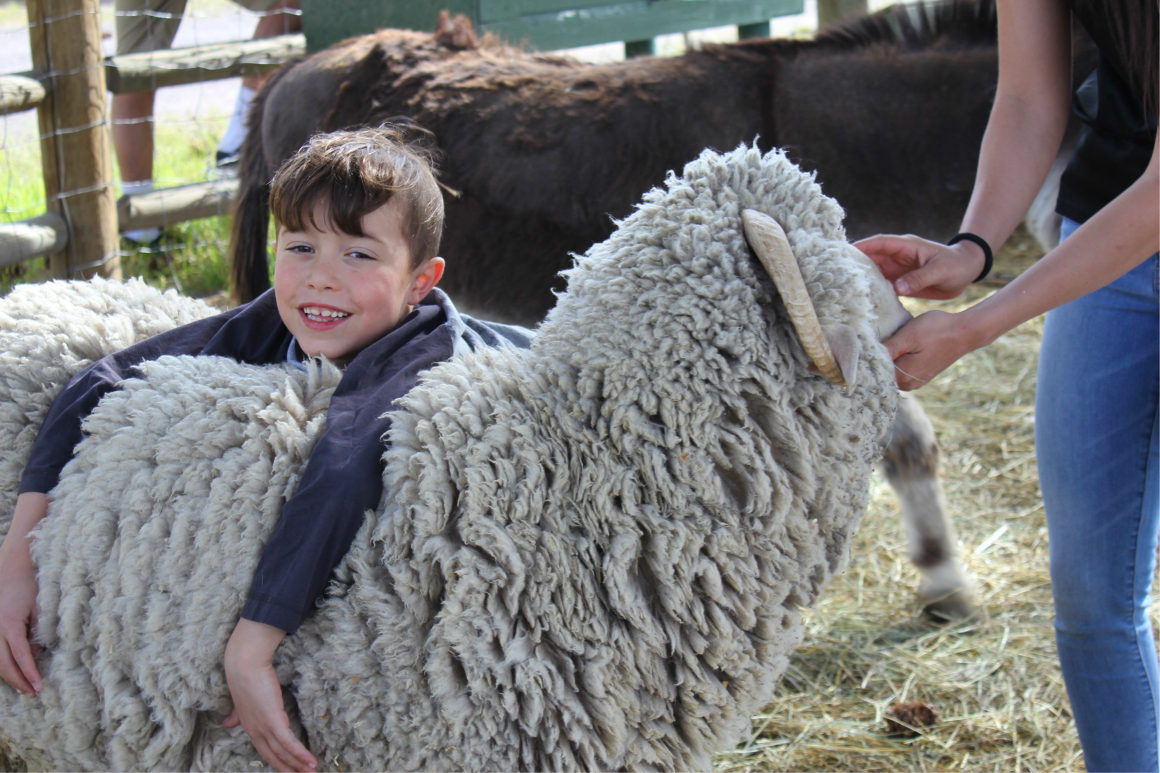 Please give Lewis a big hug for me!
Love,
Harry
Age 7 – 
Soon to be a 2nd Grader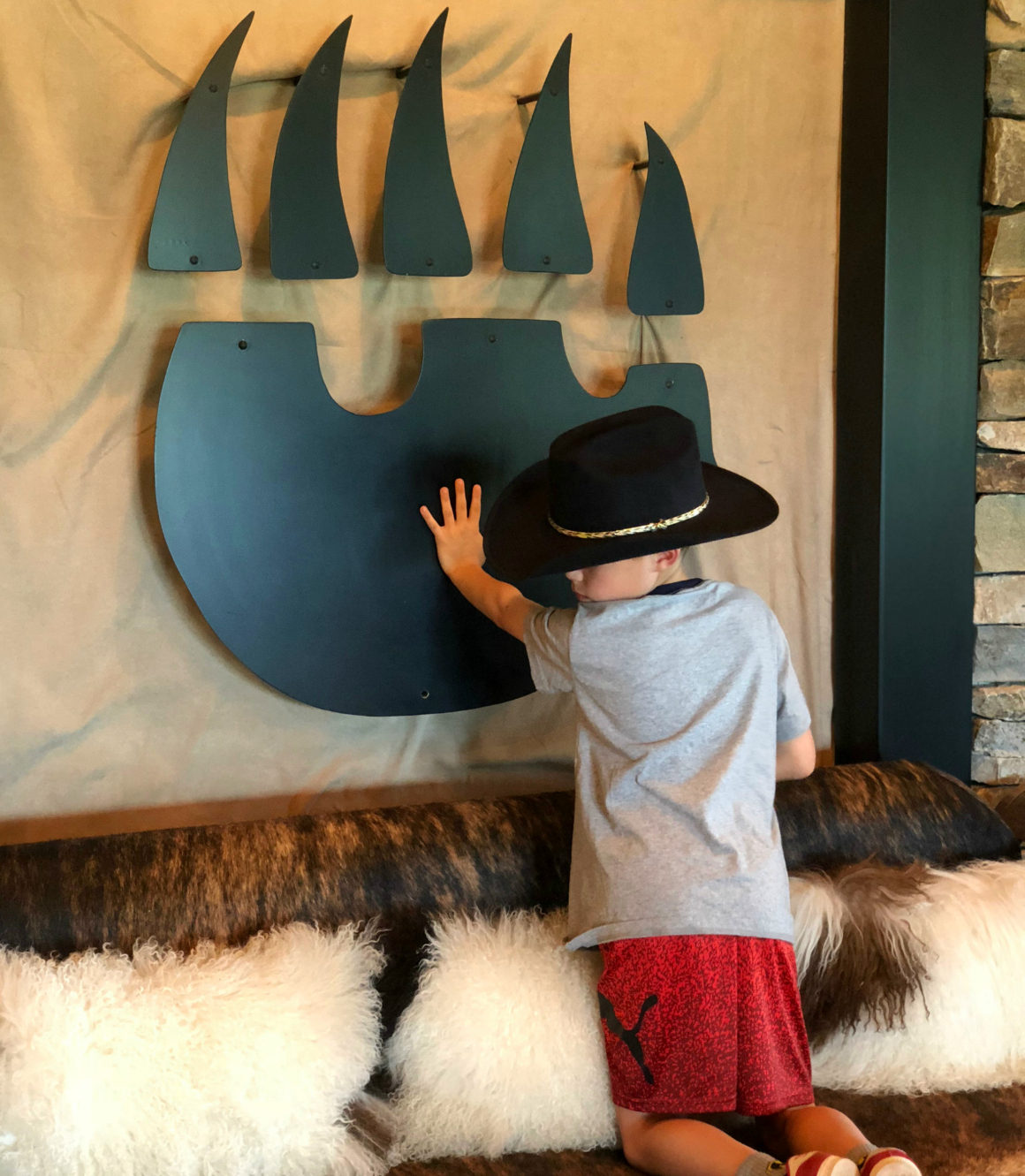 Think your kids would love a vacation at the Resort at Paws Up? Pin this for later!