My family and I went to the Beaches Resort in Negril this fall for the Beaches Mom's Social Media on the Sand conference. It was our first trip to Jamaica and our first time staying at an all-inclusive resort. Beaches Negril stands out as one of the top luxury family all-inclusive resort brands. So what did we think?
Is it really all-inclusive?
A lot of people asked me this.  Yes, all of your meals, even at the reservation-only restaurants, kids club, motorized water sports, and all alcohol were included. The only add-ons were Sesame Street tuck-ins (my kids were too old for this, but it looked great), Island Runner tours (offsite tours and catamaran cruises), and the DJ Scratch Academy. We also had a concierge room, which was bigger than a standard room but with no separation between the bed area and the living room area where the kids slept. With this room, we got alcohol and sodas of our choice delivered daily and preferential reservations for restaurants and activities.  
How was the food?
The food was what we expected: good but not great. The buffet was full of variety, and of course the local specialties were very good, including jerk chicken or pork and local fish. We ate at the Venetian, the reservation-only Italian themed restaurant, and it could have been better. But it was a nice environment and a nice change from the buffet. Dino's Pizzeria by the pool was great, with the jerk chicken pizza ranking as my favorite. We didn't get a chance to eat at Kimono, the other reservation-only restaurant, and room service is only offered with the butler-level rooms. We did love the made-to-order crepes at Café de Paris, but struggled to find any snacks available between lunch and dinner.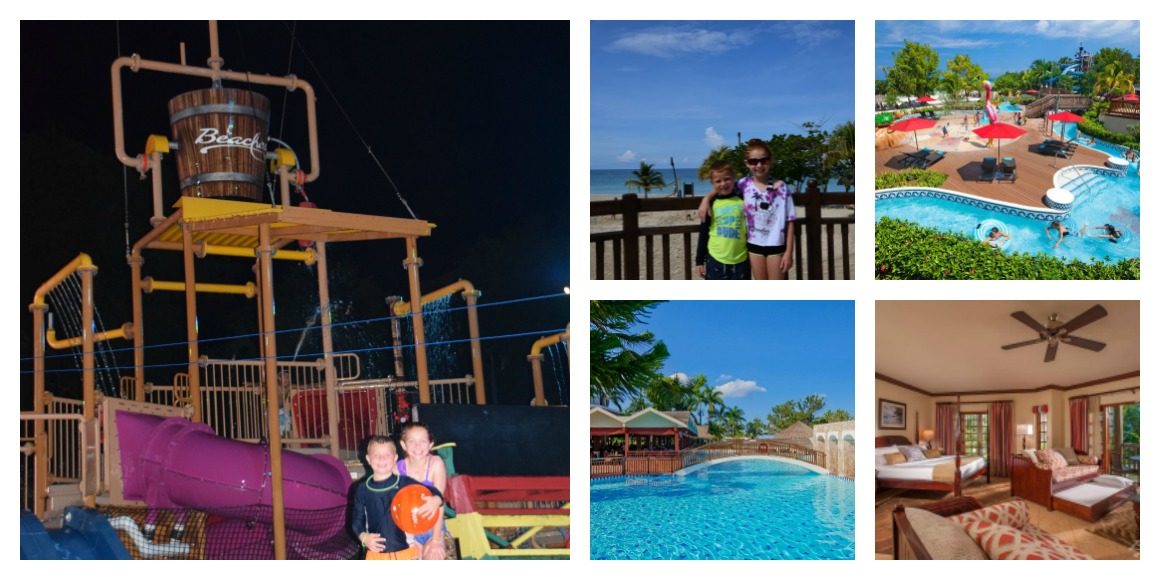 Tons of Activities
It was wonderful that we got to go knee boarding and on the banana boat, both part of the included motorized water sports. The kids loved the water slides and the lazy river. Ages 7 and 10, they weren't entertained all day at the water park, but it was nice to fill in some time (the water park is definitely geared towards younger children). My kids also loved the X-box game room and the DJ Scratch Academy ($15 charge per child), where they learned basic DJ mixing skills and got to make their own mix, which was later emailed to us.
Wonderful Staff
I have to say, this is where Beaches shined! My kids loved the entertainment by the pool, beach volleyball, and beach "bubble" soccer. There were games and contests all day long. The staff was great at getting them to participate while we had a drink at the swim-up bar. I think getting the tween age group engaged is a unique thing at a resort. They felt they were too old for the included kids club, even though there were a lot of great activities there they could have enjoyed as well.  
Nighttime Entertainment
The wonderful staff we met during the day were also great during nighttime entertainment. The weekly Sesame Street parade, which ends in a beach dinner party, is much more than characters. The costumes and music were wonderful! Beaches knows how to throw a party. Another night, we enjoyed a steel drum band followed by DJ and dancing by the bar. One thing we look for in a resort is something to entertain us after dinner. Beaches delivered on this, and of course all entertainment was included. One downside would be families who go expecting to put their younger children to bed early (before 9 or 10 p.m.) because you can hear the music in most of the rooms. For us, this was perfect!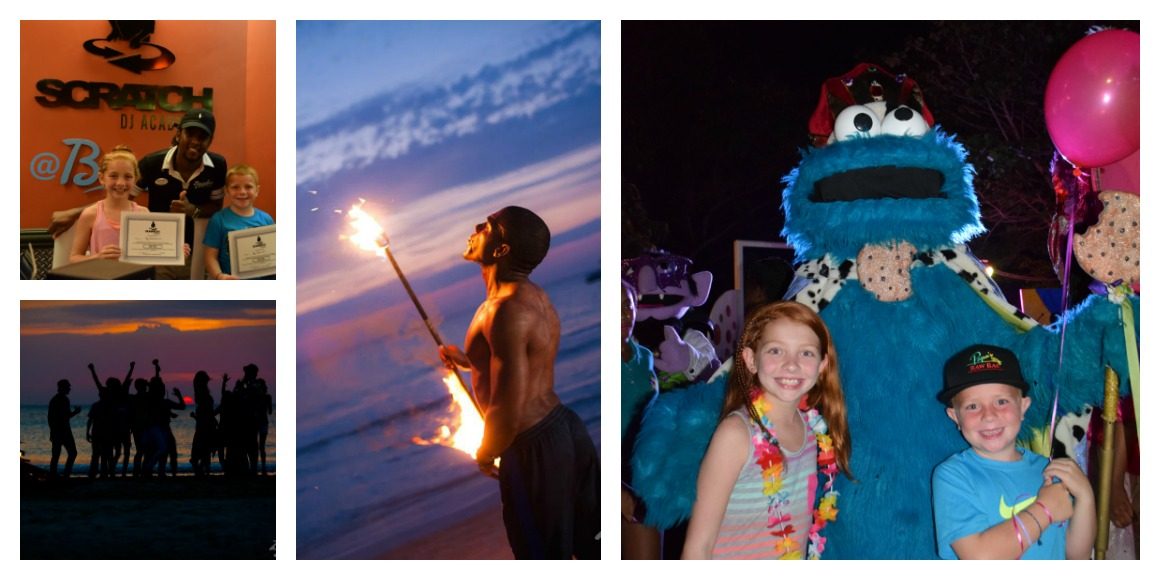 So would we go back to a Beaches resort? Sure! I think it would be a great multi-generational trip or for several families traveling together, looking to know total cost upfront. Our family enjoyed the trip, but nothing specifically (aside from the excellent service) blew us away.
---
Planning a vacation at the Beaches Resort in Negril? Pin this review for later!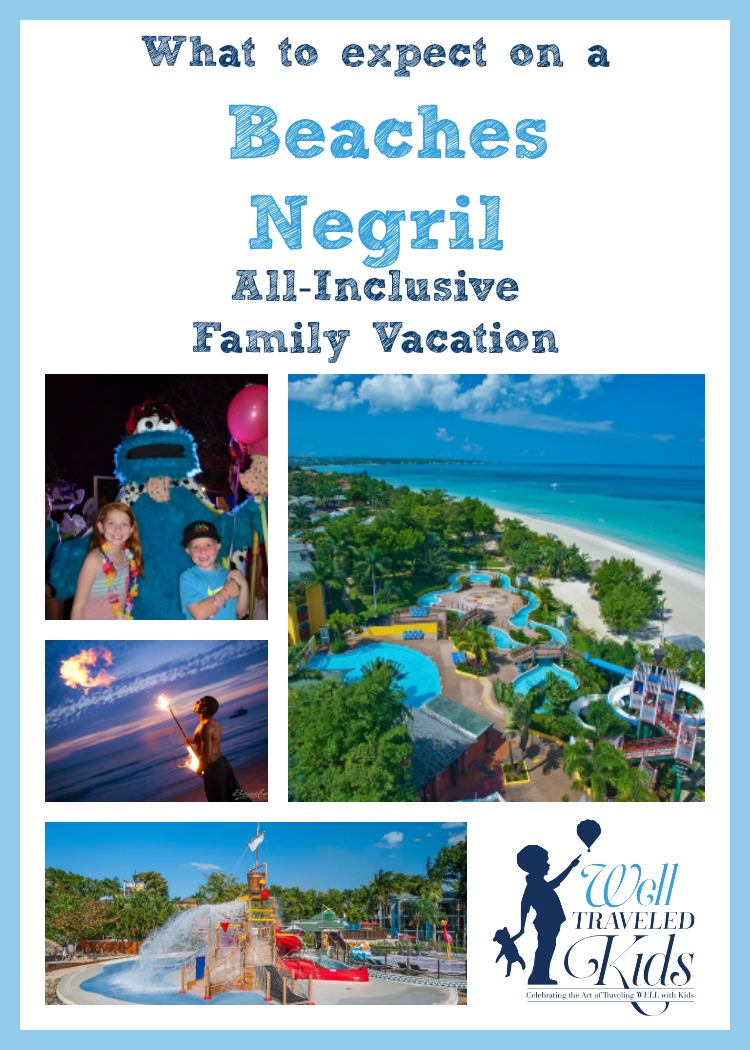 ---
Photos courtesy of The Beaches Negril Resort
.