New York City is always a fun place to visit for a long weekend. It's one of my all-time favorite cities to visit both with and without kids.
I've often visited Battery Park City on trips to New York, but I had never really considered staying there. However, on our most recent NYC visit, my husband had meetings on Wall Street, so we decided to stay nearby. I was amazed at how much fun you could have spending a weekend down in Battery Park City.
Click Here to Read: 5 Days in New York City with a 5 year old Part 1 and Part 2
Stay at Conrad New York Hotel: a cool, modern space offered at a great price point in an awesome location. The luxury rooms are two-room suites or larger—perfect for families who need to spread out and who prefer something bigger than the usual small New York City hotel room.
The rooms and the bathrooms are very spacious by Manhattan standards, well-appointed, and modern. We found our room to be very comfy with a business hotel feel.  We loved the large bathroom and huge shower and the ability to close off the living room from the bedroom.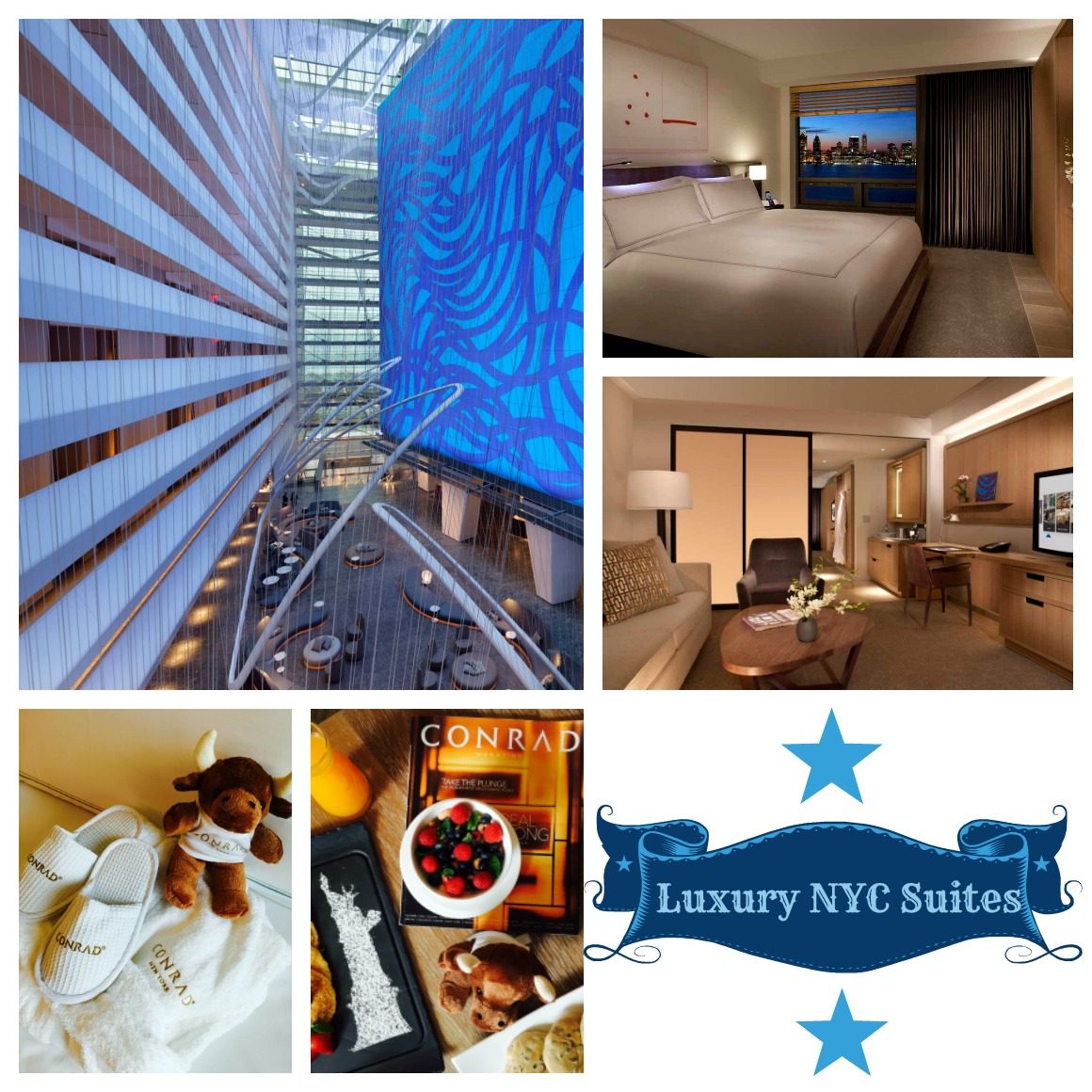 I especially like the surrounding areas of the hotel. It's attached to a movie theater, shops, bars, restaurants and Shake Shack. The hotel also has its own restaurant and the rooftop bar Loopy Doopy, which serves prosecco popsicle drinks with a view of the Hudson River, The Statue of Liberty, and New York Harbor.
Unfortunately, during our stay in Battery Park, the weather was rainy and gray so we never made it to Loopy Doopy for a prosecco popsicle. However, I was amazed at how much we could still enjoy despite that, simply because we were based in Battery Park City.
The Conrad  is across the street from Brookfield Place, a towering complex filled with high-end shops and restaurants and connected underground to the new Oculus World Trade Center transportation center, also filled with shops. We were able to connect underground from Oculus to the 4 World Trade Center building, which contains the new Eataly (I might have visited twice during our stay).  
We were only a block away from  9/11 Memorial, 9/11 Memorial Museum, and the extraordinary views from the One World Observatory. All are must-see tourist experiences and great to visit with kids as well.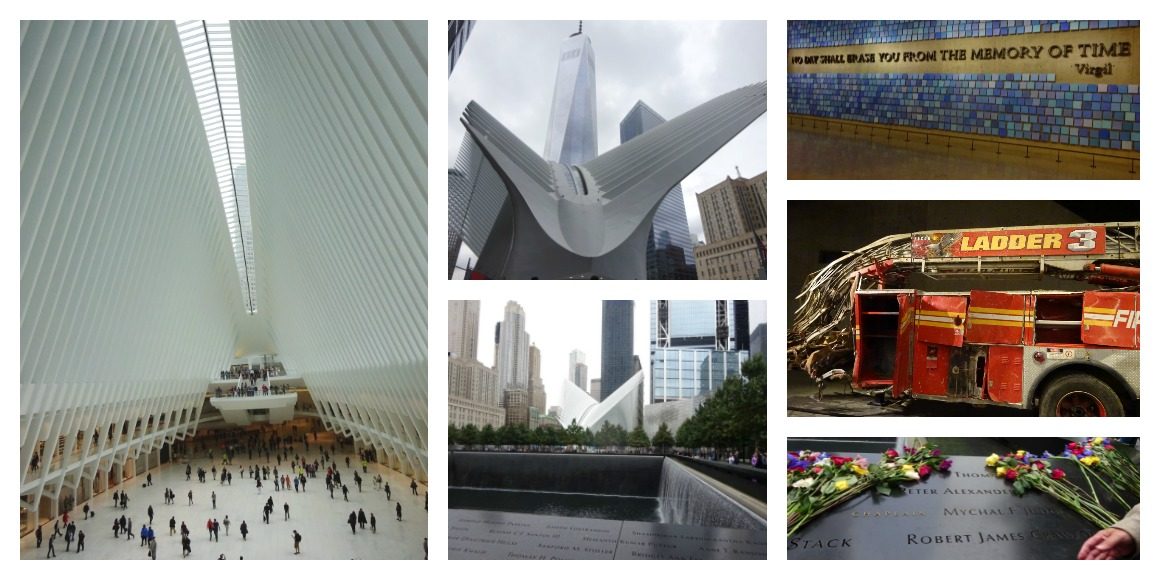 The Statue of Liberty, Wall Street, the New York Stock Exchange and the Brooklyn Bridge are close by also. There was so much more we could have done if we'd stayed a day or two longer. Here's a link to all of the attractions in Battery Park. Some are old and historic, and many are new as part of the World Trade Center rebuild.  
We were also only a quick Uber ride away from SoHo. We love eating our way around the city and when we weren't sampling our favorite Italian dishes at Eataly in Battery Park City we managed to make it over to SoHo for an unforgettable dinner at Nobu, a Cronut at the famous Dominique Ansel Bakery, a late night feast of French cuisine champagne and cheeses at Balthazar, and incredible macaroons at Laudree.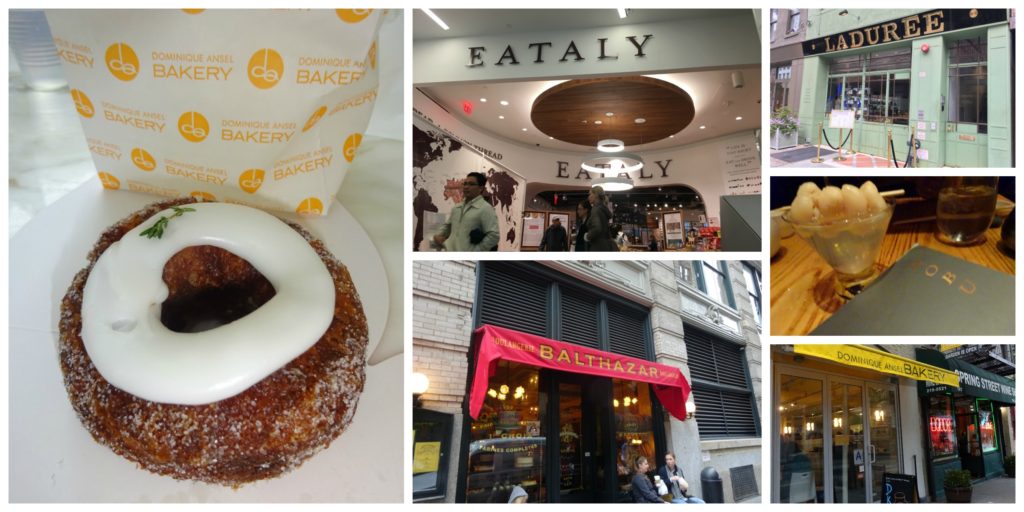 I would definitely go back to stay in Battery Park City for a long weekend of sightseeing in NYC. I don't think I'd want to stay for a whole week, as I still really love midtown and Central Park areas; however, I do think it's perfect for families who have been to NYC before and want to spend  a weekend sightseeing in the area and having a great time without spending half their trip going back and forth on the subway.
We took this trip on our own dime. We paid for our suite at Conrad New York Hotel and were not compensated in anyway for this review. I was amazed how much I enjoyed staying in Battery Park City and felt like the value for the money spent at Conrad New York was really good. I recommend it for families looking for value, luxury, and a larger suite room in NYC for a great price point.
Planning a family trip to NYC? Pin this for later!